A series of unfortunate events that happened to A-list celebrities and a new romance between a royal prince and an actress grabbed the attention for the bad and good reasons.
End of the year is usually identical with celebrations, but that's not the case this year, at least in entertainment industry. The fourth and final part of AceShowbiz's annual Kaleidoscope kicked off with a heist that involved
Kim Kardashian
. And just a few days away before 2016 is over, we were sent into a mourning mode with the sudden passing of some music and TV legends.
In television, a heartbreaking development on a favorite TV show's storyline stirred the emotions of fans, while some reality shows ended their seasons by crowing new winners. As music celebrated the achievements of talents in the industry through awards shows, movie execs were anxiously paying attention to the performance of their tentpoles movies that were released during the holiday season while gearing up to unleash their next projects in the new year.
OCTOBER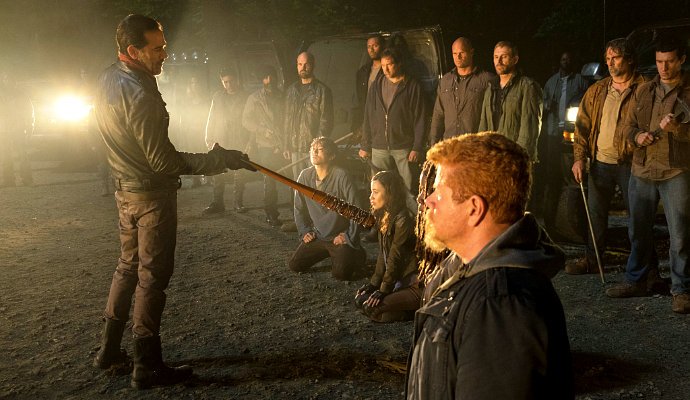 Everybody was looking forward to October like crazy because they're dying to get the answer to "
The Walking Dead
" season 6 finale cliffhanger. When the seventh season premiered late that month, we finally found out whom Negan killed, but fans ended up feeling more upset. The writers decided to kill off Glenn (
Steven Yeun
), despite the fact that he's one of fan favorite characters who had been a part of the show since the beginning. As if his death wasn't devastating enough, Negan swung his bat on Abraham Ford's (
Michael Cudlitz
) head before he claimed Glenn's life.
In real life, an unfortunate event happened to
Kim Kardashian
early in the month. The reality TV star was robbed at gunpoint in her Paris apartment, where she stayed during Paris Fashion week. The robbers ran away with $10 million worth of jewelry, including the massive diamond ring which she often flaunted on social media. Police still couldn't identify the thieves. Badly shaken because of the tragedy, the wife of
Kanye West
has decided to stay out of the spotlight since then.
NOVEMBER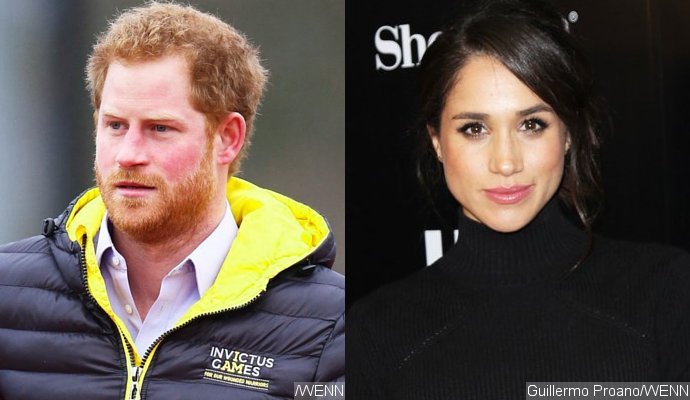 Many girls were dying to be this hottest bachelor's girlfriend, but it was
Meghan Markle
who was lucky to win the heart of Prince Harry. After swirling rumors about their romance, the British royal finally confirmed that they're dating in a statement that slammed media and paparazzi for abusing and harassing the "
Suits
" actress. Meghan subsequently took a break from filming the USA series to visit her boyfriend in London. She returned to shortly, but they managed to sneak time in between their busy schedules to spend time together before the holidays.
Back to U.S. soil, Democratic supporters, particularly those who were rooting for Hillary Clinton at the presidential election, were left upset by
Donald Trump
's unexpected win. Those who had openly supported the former Secretary of State included such famous public figures as
Lady GaGa
,
Katy Perry
,
Beyonce Knowles
,
Jay-Z
and
Amy Schumer
. It remains to be seen if Trump will really execute those controversial plans that he promised during his campaign or if he will be a much wiser person once he takes the office.
DECEMBER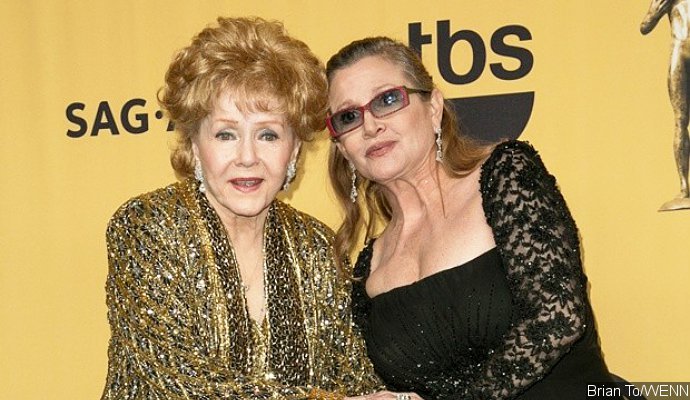 "She got what she wished for" may not be the nicest words to say here, but that did happen to
Debbie Reynolds
, who passed away a day after her daughter
Carrie Fisher
died. Reynolds and her family were still mourning the death of the "Star Wars" movie star, who was hospitalized for several days after having a cardiac arrest during a flight, when the 84-year-old had a stroke. According to her son Todd Fisher, earlier on December 28, she said, "I miss her so much, I want to be with Carrie."
The sudden passing of those two TV vets was the most recent among a string of tragic loss in this month alone. Earlier on December 13,
Alan Thicke
, "Growing Pains" actor and
Robin Thicke
's father, died at 69 after suffering a heart attack during a game of hockey with his son. Later on Christmas, former
Wham!
singer
George Michael
(53) died in his sleep at his England home. In a lighter yet upsetting news from music,
Camila Cabello
left
Fifth Harmony
after four and a half years.
« Back to Part 1
|
« Back to Part 2
|
« Back to Part 3