December 29, 2012 06:20:31 GMT
Tupac Shakur's return on stage, the Box Office success of 'The Avengers', and the shocking divorce of Tom Cruise and Katie Holmes are some of the headline-grabbing issues in the second quarter.

---
AceShowbiz's annual Kaleidoscope continues with its second part which highlights important things during the second trimester of 2012. In April, a breakthrough was made in music as the late was resurrected in the form of a surreal hologram on stage during a live performance. Nearing the end of spring, TV shows were airing their season finales and reality competition series marked the end of another chapter by crowning the winner.

As summer was coming, movie studios were releasing its tentpoles and "" had a massive success. The highly-anticipated superhero ensemble film debuted on North American box office with $207.4 million haul, making it the biggest opening in the history of summer movie release in the United States. In the celebrity personal lives, many couples took their relationships to the next level, but some others, such as & and & , took a different path and ended their marriages instead.


APRIL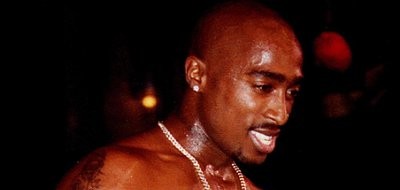 caused a media frenzy more than a decade after his death. The East Harlem rapper, who died in September 1996, was brought to life in a surreal hologram during 's set at The Coachella Valley Music and Arts Festival. Appearing via 2-D video projection, the optical illusion of the late rhymer performed "Hail Mary" and "2 of Amerikaz Most Wanted" with . The breakthrough set inspired plans to resurrect other deceased artists like , and . So far, Tupac is the only dead musician who got hologram-ed since none of the plans for other artists come to fruition.
Other notable events of the month:
Apr 01: "" broke record by sweeping all categories at 2012 Razzie Awards.
Apr 01: welcomed his first child with his second wife Emma Heming.
Apr 01: and led full winner list at 2012 ACM Awards.
Apr 01: , , and more won at 2012 Juno Awards.
Apr 01: announced engagement to his 28-year-old girlfriend.
Apr 02: allowed transgender beauty queen Jenna Talackova to re-enter Miss Universe Canada.
Apr 03: and extended deal to stay on CBS through 2014.
Apr 04: "" star Leah Messer tied the knot with Jeremy Calver.
Apr 05: signed new long-term deal to stay on "".
Apr 05: and defied gravity in "Dance Again" video.
Apr 06: filed for divorce from .
Apr 06: "" director officially quit the franchise.
Apr 09: filed for divorce from .
Apr 10: "" was renewed for a third season.
Apr 11: "" star came out of the closet.
Apr 13: and confirmed engagement.
Apr 13: revealed that he was diagnosed with stage 4 prostate cancer.
Apr 15: was resurrected at 2012 Coachella
Apr 16: "" ended "" winning streak after 16 years.
Apr 17: "" was sued for alleged racial discrimination.
Apr 18: Kate Middleton was listed as one of 100 most influential people of the year.
Apr 23: signed new two-year deal to host "".
Apr 24: "" was renewed until season 9.
Apr 24: and confirmed they adopted a second child.
Apr 24: premiered "Chasing the Sun" music video.
Apr 25: was picked as world's most beautiful woman for 2012.
Apr 25: was feted at the 12th World Summit of Nobel Peace Laureates.
Apr 25: ' fiance Jason Trawick was granted her co-conservatorship.
Apr 26: "" was renewed for a fifth and final season.
Apr 27: and renewed their wedding vows in Paris.
Apr 29: won Icon Award at Comedy Central's Comedy Awards.
Apr 30: Sharon Needles won "" season 4.
MAY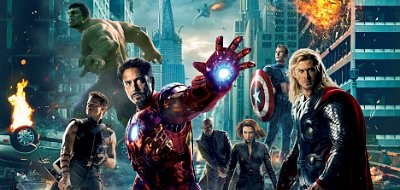 A shattering success is what happens when six heroes, Iron Man, Hulk, Black Widow, Hawkeye, Captain America and Thor, are ensembled together to form an alliance in "". The Joss Whedon-directed movie made a grand entrance on box office in its debut week by collecting a massive $207.4 million domestically and a tremendous $641.8 million overseas. It becomes the biggest opening in the history of summer movie release in the United States and the first movie to ever surpass $200 million in only three days. Due to the walloping result, Marvel announced a plan to reunite the Earth's Mightiest Heroes in a sequel.
Other notable events of the month:
May 01: gave birth to a baby girl in Los Angeles.
May 01: was busted for possession of marijuana, again.
May 01: Jeremy Britt won "" season 13.
May 02: J.R. Martinez and his girlfriend, Diana Gonzalez-Jones, welcomed their first child together.
May 03: "" host Chris Harrison announced separation from his wife, Gwen.
May 04: Adam Yauch of lost battle against cancer.
May 06: "" shattered box office record with the biggest opening of all time.
May 06: Dave and Rachel won "" season 20.
May 07: and fiance Jamie Mazur welcomed their second child.
May 08: Jermaine Paul was the winner of "" season 2.
May 08: Tom Gabel, the lead singer of punk rock band , came out of the transgender closet.
May 09: was charged with DUI and driving without a license.
May 10: was being hit with one sexual harassment accusation after another.
May 10: CBS sued ABC for allegedly ripping off "".
May 11: 's former brother-in-law was found guilty on three counts of first-degree murder of her family.
May 11: 's wife gave birth to their first child.
May 13: ": One World" declared Kim Spradlin as the winner.
May 14: and were officially announced to join "" season 2.
May 15: Kara Laricks was the winner of "" inaugural season.
May 13: "" became the fastest film in history to reach $1 billion mark.
May 17: Donna Summer died of lung cancer at the age of 63.
May 17: and exited "" in season 8 finale.
May 19: exited "".
May 19: Facebook founder Mark Zuckerberg tied the knot to girlfriend of nine years Priscilla Chan.
May 20: Arsenio Hall won "" season 5.
May 20: ' member Robin Gibb lost battle against colon and liver cancer.
May 20: led full winner list with 12 gongs at 2012 Billboard Music Awards.
May 21: "" ended its run after 8 seasons.
May 22: Donald Driver was declared the winner of "" season 14.
May 23: won "" season 11.
May 23: made history by scoring first No. 1 album on Hot 200.
May 23: Michael McKean suffered a broken leg after being hit by a car in New York City.
May 23: of "" officially came out as gay.
May 23: brought home her adopted 2-year-old daughter in the same week her partner gave birth to their first son.
May 23: proposed to Diana DeGarmo during the season 11 finale of "".
May 24: sent empowering message in "Dark Side" music video.
May 24: got engaged to her boyfriend of more than a year.
May 25: of confirmed his engagement to Shannon Williams, a woman 40 years his junior.
May 27: received an Honorary Doctor of Fine Arts degree at Bates College in Lewiston, Maine.
May 27: faced investigation for a misdemeanor battery following an altercation with a shutterbug.
May 27: and her partner of nearly eight years Christine Marinoni tied the knot.
May 30: "" named Sophie Sumner as the winner of its 18th Cycle.
May 31: "" miniseries set new ratings record in cable history.
JUNE
Barely hit with any marital woes during their five years of marriage, and grabbed the headlines when they announced their separation on June 29. The former "Dawson's Creek" actress filed for divorce from her actor husband and the "Mission: Impossible" hunk himself claimed he didn't see it coming. Despite wild speculations about what led to their breakup, the pair remained mum on the reason and quickly reached a settlement for the sake of their little daughter Suri. The 6-year-old girl now lives with her mother in New York with generous visitation from her father.
Other notable events of the month:
Jun 01: confirmed he quit "".
Jun 02: and Will Kopelman got married.
Jun 03: retired from competitive gymnastics.
Jun 03: won Miss USA 2012.
Jun 03: "" was hailed Movie of the Year at MTV Movie Awards.
Jun 04: Starz canceled "" after three seasons.
Jun 05: Miss Pennsylvania Sheena Monnin resigned from Miss Universe Organization.
Jun 05: "" star Amber Portwood got five years in jail.
Jun 05: was charged with DUI.
Jun 05: was diagnosed with brain tumor.
Jun 05: filed for divorce from husband Daniel Zelman.
July 06: proposed to with vintage ring.
Jun 06: led full winner list of 2012 CMT Music Awards.
Jun 07: won Villain of the Year at 2012 Kerrang! Awards.
Jun 08: was involved in a car accident on a highway.
Jun 10: married Camila Alves.
Jun 11: Robin Roberts revealed bone marrow disorder.
Jun 12: welcomed a baby girl.
Jun 12: filed for divorce from .
Jun 14: and got into bar fight.
Jun 15: "Ninja Turtles" reboot got pushed back due to script issue.
Jun 17: , and won big at 2012 MuchMusic Video Awards.
Jun 17: Jack Osbourne was diagnosed with multiple sclerosis.
Jun 17: married her preacher fiance.
Jun 19: and Alicia Etheridge got married in Hawaii.
Jun 19: and split after 14 years together.
Jun 19: and husband Scott Stuber welcomed a baby boy.
Jun 20: Wynonna Judd tied the knot for the third time.
Jun 21: announced her first directorial project in 16 years with "Skinny and Cats".
Jun 22: Caleb Followill and welcomed a baby girl.
Jun 23: "" claimed five wins at the 2012 Daytime Emmy Awards.
Jun 24: was officially charged with DUI after drunken car accident.
Jun 25: got engaged.
Jun 28: was busted in Norway for weeds and big cash possession.
Jun 29: and got divorced.
Jun 29: Matthew McCounaghey, and were announced as new members of The Academy.
Jun 29: was officially announced as 's replacement on "".
Jun 30: married yoga instructor Hilaria Thomas.
«
|
»
|
»
© AceShowbiz.com
---
---
More Kaleidoscope News:
---