December 07, 2013 05:42:50 GMT

"" won't return until 2014, but A&E tries to tide fans over the series' return with two new promos. In one of the clips, Norma Bates () changes her son Norman's sheet when suddenly blood starts creeping up. In the other promo video, Norman () practices his newfound taxidermy skills on a dead crow.

Another drama series, "", also premieres on the cable channel next year and it has been previewed in a newly-released teaser video. The sneak peek gives a look at 's Catherine Jensen washing her hands while a girl's voice, which is apparently in her head, seemingly channels a killer's thought.

December 07, 2013 04:26:00 GMT

and try to show their musical skills in the first promo for the 2014 Golden Globe Awards, but end up singing off key. The duo wants to preview the opening song they wrote for the upcoming event with Poehler giving the first note on the piano, but they don't give anything beyond that since they're arguing over the right key.

The former "" alumni will be back hosting the annual awards event for the second time after handling the same duty in January this year. The upcoming 71st installment will be held Sunday, January 12, 2014 at the Beverly Hilton in Beverly Hills, California and air live on NBC.

December 07, 2013 03:37:54 GMT

ABC has trimmed "" season 3 episode order from the full 22-episode order to 18. It's considered unusual since the Shonda Rhimes-created drama is a hit for the network. There's no official explanation for the cutback, but the news comes on the heel of reports that lead star is pregnant.

The Emmy-nominated actress herself hasn't confirmed her pregnancy, but it's highly likely that the decision to reduce "Scandal" episode was made to accomodate this. The 36-year-old, who is married to NFL player Nnamdi Asomugha, is reportedly due to give birth in spring, which would've given no time for the show to complete the filming of the last four episodes.

December 07, 2013 02:44:23 GMT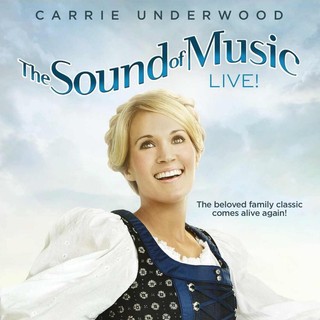 ©
"" was a big hit for NBC despite fans' protests on the casting choice and negative reviews from critics. According to Nielsen, the remake of the Broadway musical scored 18.5 million viewers, topping any programs in other big networks during the broadcast on Thursday night, December 5.

The three-hour special even beat out CBS' hit sitcom "", which had always ranked first in overall viewers in the 8 P.M. slot since May 12, but finished second that night. The comedy series, however, still won over "Sound of Music Live!" in the 18-49 demo for the half-hour.

December 07, 2013 01:51:53 GMT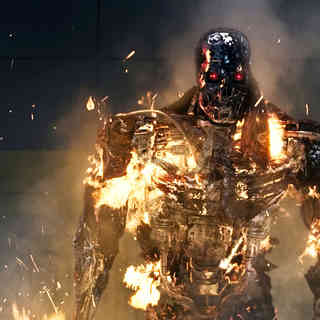 ©
Terminator may be heading back to the small screen. A new TV series based on the James Cameron-created franchise is currently being developed by Skydance Prods. and Annapurna Pictures.

The television project will be written and executive produced by Zack Stentz and Ashley Miller, who wrote superhero-themed feature films "" and "". Laeta Kalogridis and Patrick Lussier will also serve as executive producers.

December 07, 2013 00:01:28 GMT

"" has been canceled and it came rather inevitable. AMC decided to cut off the freshman after a streak of low rated episodes. Even the lead-in from finale episodes of hit TV series "" did not help.

Based on a British miniseries, "Low Winter Sun" stars as a homicide detective in Detroit. It premiered in August to a relatively modest 2.5 million viewers and declined in rating over time, going as low as 0.63 million in October.

December 06, 2013 09:08:50 GMT

has shared the first look at a TV show that he has been working on for years, "". The variety show will feature animation, music, short films and live performances with hundreds of thousands of cast members, including artists, writers, photographers and musicians.

The project began in 2005 as an online production community, in which various contributors can send standout multimedia segments. It has been growing ever since with their works being screened at several film festivals.

December 06, 2013 08:25:30 GMT

Brian Griffin may be brought back to life for a Christmas episode of "". The recently deceased dog will appear in "Christmas Guy" which is set to air on December 15, so Entertainment Weekly reports. It's unclear how Brian will be resurrected as FOX declines to comment on the news.

The official synopsis of the episode reads, "When Carter Pewterschmidt cancels the annual Quahog Christmas carnival, because he hates the holiday, Peter must transform his father-in-law from a Scrooge into a hometown hero in order to salvage the event. Meanwhile, Stewie devises a master plan to get the one and only thing he wants for Christmas."

December 06, 2013 07:45:21 GMT

Stefan will try to bargain with Dr. Wes to free Elena and Damon in the midseason finale of "". The younger Salvatore holds Aaron hostage in an attempt to save his loved ones, who are still locked in Wes' torture chamber.

Stefan looks very mad and ready to kill as he holds Aaron by the throat up against a wall, warning Aaron not to test him. Meanwhile, Enzo, who is still alive after left to die by Damon in 1950s, may turn against Damon.

December 06, 2013 04:49:11 GMT

is confirmed to return to "" after she last appeared on the show in season 4. Series creator Ryan Murphy broke the news as tweeting on Thursday, December 5, "Dianna is IN for Glee 100th!"

The actress, who has played Quinn Fabray since the pilot of the musical drama series, earlier hinted at her return with a tweet which read, "There will be news today that I think might make many of you happy...it makes me happy too." She later wrote after the announcement, "Going to be fun.... #glee100."

December 06, 2013 03:55:14 GMT

and team up to promote the upcoming edition of "" by appearing in a new promo. The actor opens it by claiming that he used to be in the popular boyband, but was "unceremoniously asked" to leave.

In the next skit, Rudd shows off his vocal range in an attempt to convince the boys to let him join the group. He later confidently says that people may think he's part of the group due to his looks but frankly tells him, "Really?! Eventhough you're a lot older than us?"

December 06, 2013 03:10:48 GMT

turned up the heat on "" Wednesday, December 4. Stopping by the ABC talk show to promote his new movie "", the British actor was asked to recite 's single "Genius".

Sitting on a stool on a dim-lit set, he dramatically read the sexual lyrics of the hip-hop song. "Go to sleep, and when we wake up, I'mma hit that thing again, promise," he said with a wink, as the audience responded with loud shriek.

December 06, 2013 02:28:52 GMT

The Writers Guild of America has announced the nominations for its 2014 awards in TV field. Netflix and its new original comedy series "" dominate the list, while "" tops the pack in drama categories.

Earning four nods, the starrer is up for Comedy Series and New Series awards. It faces off critically acclaimed vets "", "" and "" as well as HBO's "" in the former category. Meanwhile, also vying for the New Series honor are FX's "", Netflix's "" and Showtime's "" & ".

December 05, 2013 09:12:51 GMT

Another fairytale character will enter the fantasy world of "". The show has tapped former "" star Alexandra Metz to portray the long-haired Rapunzel. She will make her debut in the 14th episode set to air in 2014.

Metz played the late witch Katie on "" spin-off on The CW. She also once guest starred in an episode of "" and "", and appeared in several episodes of NBC's hit drama "".

December 05, 2013 08:35:04 GMT

Fiona will call a truce with Marie Laveau to fight against someone threatening the witches in the next episode of ": Coven". As a witch hunter is roaming out there, Fiona looks for an alliance with the Voodoo Queen.

Hank looks tortured as Marie performs magic with a voodoo doll. Meanwhile, Zoe and Madison visit Luke at the hospital only to be scolded by his mother for bringing darkness into their house.