September 15, 2014 09:19:31 GMT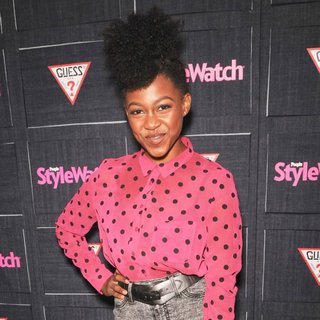 Actress Daniele Watts, who for claiming that she was being detained after getting mistaken for a prostitute, has spoken out about the incident. On Sunday, September 14, the "" star maintained that she and her partner Brian James Lucas were only kissing in a car with the door open near CBS studios in the San Fernando Valley on Thursday, September 11.

She was sitting in her partner's lap when a man in a business suit approached them. "A Caucasian guy in a business suit comes downstairs and says, 'Can you guys stop putting on a show? I have people who are trying to work up there,' " Watts recalled, as reported by ABC30.

September 15, 2014 09:08:06 GMT

and were among Hollywood's A-list stars who attended 's Green Carpet Collection show on Sunday, September 14. Both Salma and Drew opted to wear all-black outfits.

Salma wore a black dress combined with black peep-toe heels and a black clutch. Drew, meanwhile, sported a loose-fitted black dress and a pair of black pumps. She completed her look with red lips.

September 15, 2014 08:06:52 GMT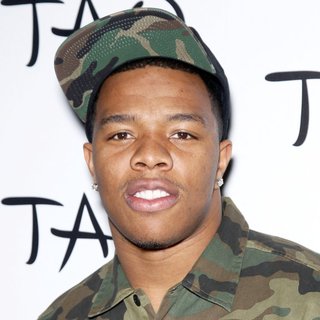 Ray Rice reportedly is going to appeal his suspension from the NFL soon. According to Baltimore Sun, the former Baltimore Ravens running back is going to appeal his indefinite suspension on Monday.

Earlier this month, Rice made headlines after a video of him attacking his now wife Janay Palmer and dragging her unconscious body out of an elevator landed online. Rice was suspended for two games in July, but he later was cut by his team. On Friday, September 12, the NFL sent the NFL Players Association a letter to explain the indefinite suspension.

September 15, 2014 07:58:41 GMT

Miss Nebraska Megan Swanson becomes Twitter trending topic on Sunday, September 14 after she experienced an embarassing moment during Miss America pageant. Megan was caught on video flashing her underwear while she leaned over to talk with another contestant and her legs came open.

The incident happened when co-host Chris Harrison walked in front of several contestants and then stopped in front of Megan. At that time, Chris previewed the evening wear phase of the competition. "Here, the judges are looking through the beautiful gowns - not literally - that would be wrong. The judges will be looking at the personal style and flair of each of these contestants," Chris said as the camera caught Megan opening her legs a bit too widely.

September 15, 2014 07:19:21 GMT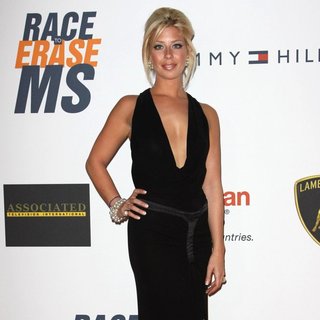 Holly Montag, the former star of "" and 's sister, is now a married woman. The reality star and her boyfriend Richie Wilson exchanged vows in front of their family and friends on Saturday, September 13 in her home town of Crested Butte, Colorado after getting engaged last year.

"I married the love of my life," the newlywed told PEOPLE of her husband who works in medical sales. Gushing about her "magical and intimate" nuptials, Montag said that she and Wilson performed their first dance to "Forever" by . She also danced with her father Bill Montag to the tune of "My Girl" and her stepfather Tim Egelholl.

September 15, 2014 06:31:19 GMT
tied the knot with her fiance Brian Perri on Sunday, September 14 in Sardinia, Italy. The Italian actress, who gained worldwide fame after dating , looked stunning in her wedding dress as she entered the Sassari Cathedral.

Elisabetta wore a white bridal gown featuring layers of lace embellishments and a long flowing train. She also sported a sheer veil with her hair styled in loose waves. The former "" contestant completed her look by carrying a bouquet of white flowers.

September 15, 2014 06:29:29 GMT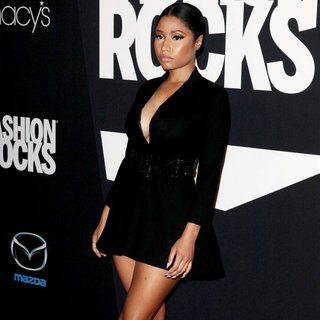 is being invited to appear in a New York high school after her appearance was rejected by her alma mater, LaGuardia High School. As reported by WCBS 880, Hempstead School District is inviting the "Anaconda" hitmaker to their campus to boost the students' spirits.

"Hempstead School District, which has had some recent hardships, feels it would be a boost to their students," they said in a statement. Hempstead Board of Education President Lamont Johnson believes the raptress will accept their invitation, saying, "I think we have a very good chance. I think she's a person that's shown that she didn't forget where she's from and I think Hempstead schools are similar to the area that she came from."

September 15, 2014 04:51:40 GMT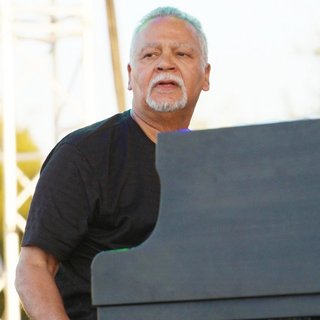 Joe Sample, a founding member of Jazz Crusaders which became known simply as The Crusaders in 1971, passed away at the age of 75 at MD Anderson Cancer Center in Houston, Texas on Friday, September 12. Joe's manager, Patrick Rains, told AP that the pianist died of complication due to lung cancer.

Joe's representative released a statement regarding his passing on Facebook, "At 9:50pm (Houston,TX time), September 12, 2014, Joe Sample passed. His wife Yolanda and his son Nicklas would like to thank all of you, his fans and friends, for your prayers and support during this trying time. Please know that Joe was aware and very appreciative of all of your prayers, comments, letters/cards and well wishes."

September 15, 2014 04:39:29 GMT

The new Miss America has been announced. Kira Kazantsev of New York was crowned the Miss America 2015 title at the pageant which took place on Sunday, September 14 in Atlantic City. It was the third time Miss New York has won the title at the annual competition. Miss Virginia Courtney Paige Garrett, meanwhile, was named the runner up.

The contestants wowed the judges and viewers with their talents during the elimination stages. Kazantsev sang ' Oscar-nominated track "Happy" while playing a cup as seen in "". Another memorable performance was from Miss Ohio Mackenzie Bart who did a ventriloquist act.

September 15, 2014 03:47:02 GMT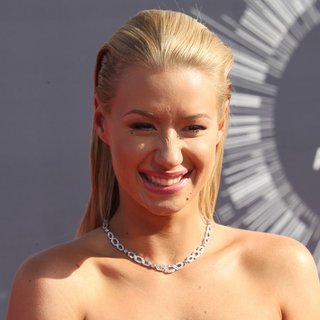 's lawyers reportedly have sent a letter to a major adult movie company to tell them to back off. An alleged sex tape featuring the Australian raptress reportedly has been shopped around and Vivid entertainment is interested in buying it. A new TMZ report, however, claims that Azalea's camp has threatened legal action over the alleged video.

The "Fancy" hitmaker's lawyers have told the company that the name "Iggy" is protected by U.S. Trademark and that the name can only be used by the star. The report, however, further alleges that the company is still trying to buy the X-rated video.

September 15, 2014 03:38:15 GMT

An Illinois news anchor named Dave Benton has gained thousand of supporters after he made a brave and emotional announcement live on air. He told his colleagues and viewers of on Thursday, September 11 that he has terminal brain cancer. Dave said, "Basically my cancer is back and it's too big for surgery and radiation."

He continued, "Doctors have told me that I may have four to six months to live." Dave said he decided to try new treatment to slow down the cancer's growth, but that's because he wanted to "have a few more days and make them the best that they can be in the life that I have."

September 15, 2014 02:49:16 GMT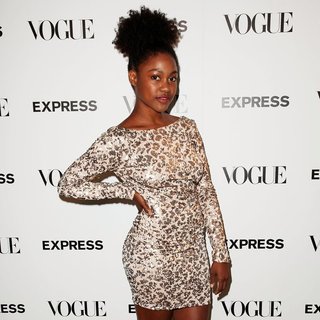 Following news that police wrongly detained "" actress Daniele Watts, the LAPD released a statement on Sunday, September 14 to address the issue. Watts and her partner Brian James Lucas previously shared on Facebook that she was on Thursday, September 11 after the couple shared a kiss in public.

In the statement, the law enforcement office explained that the officers went to the 11900 block of Ventura Boulevard at around 3 P.M. that day following a report of an indecent exposure. "The citizen who called the police to complain told the 9-1-1 operator that a male and a female were involved in indecent exposure inside a Silver Mercedes with the vehicle door open," they said.

September 15, 2014 02:16:16 GMT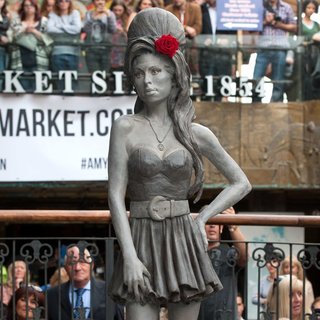 Fans gathered in Camden, North London on Sunday, September 14 for the unveiling of 's statue in honor of her 31st birthday. The statue was placed at Camden's Stable Market, where it will be a memorial to the late singer.

The life-sized bronze statue, created by sculptor Scott Eaton, portrays Amy wearing a star of David necklace and a live red rose on her trademark beehive hairdo. Scott told BBC News the statue was meant to capture Amy's "attitude and strength, but also give subtle hints of insecurity."

September 15, 2014 01:46:31 GMT

Lauren Morelli, one of the writers for "", and her husband of two years Steve Basilone have agreed to go separate ways and now she is dating actress Samira Wiley who plays Poussey on the popular Netflix show. According to TMZ, the writer and her ex-husband jointly filed for divorce recently.

The divorce papers further suggest that the pair separated amicably. The TV writer gets Lexus, her apartment and her sapphire engagement ring. Her husband, meanwhile, gets the Mazda hatchback.

September 14, 2014 16:49:08 GMT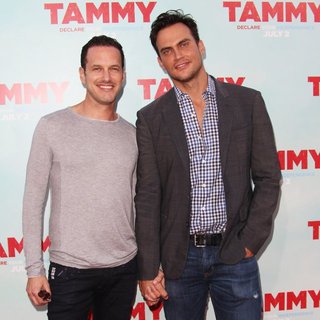 Congratulations are in order for actor Cheyenne Jackson and boyfriend Jason Landau. The "" alum, 39, is confirmed to have married his fiance in an outdoor wedding at a friend's estate in Encino, Los Angeles on Saturday, September 13.

The couple swapped vows in front star-studded crowd that included , , and husband , , , and Kenneth Cole. The couple's dog Billie Jean also took part in the ceremony.