July 12, 2014 06:21:55 GMT

Renee Oteri is expecting her first child with husband Bracy Maynard. She is just over three months along with the pregnancy and due January 19, 2015. The real estate agent, who competed for Juan Pablo Galavis' heart on the reality dating show "", told PEOPLE, "We're so excited! Bracy is already paranoid- always checking in and making sure I'm okay. He's in dad mode already!"

Oteri explained that the pregnancy had been smooth sailing. She also has not experienced any morning sickness. "I'm feeling good," she said, "We just had an appointment and this baby will not sit still !"

July 12, 2014 06:12:28 GMT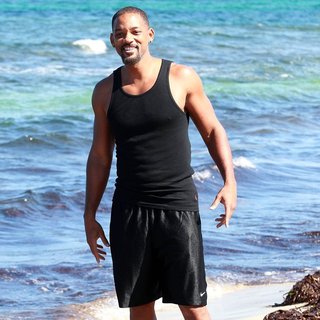 apparently just had an awkward moment with a fan at the beach in Ibiza. On Thursday, July 10, the actor was mobbed by a group of fans, including a topless woman, who were eager to take a selfie with him. The star of "", who sported a black tank top, shorts and white sneakers during the outing, was all-smiles as he took a photo with a man, draping his arm around his shoulders. The topless woman, meanwhile, walking on his other side.

During his holiday trip, Smith also met up with at Amnesia nightclub and posed together for a photo. Wearing a white shirt, Smith flashed two peace signs as the DJ made an excited expression. "Will Smith in the club rn #Ibiza #2on," Harris captioned the snap. A manager of Cream nightclub also had a chance to take a photo with the 45-year-old actor.

July 12, 2014 05:46:10 GMT

is open to the possibility of being Playboy's model. In an interview at a event for Gillette on July 9, she revealed that she might accept Playboy's offer in the future.

The 22-year-old model said, "I never like to say never because there are circumstances that I could do pretty much anything if it inspires me and if I think that it's cool at the time. But right now, at this point in my career, I'm not doing Playboy."

July 12, 2014 05:12:09 GMT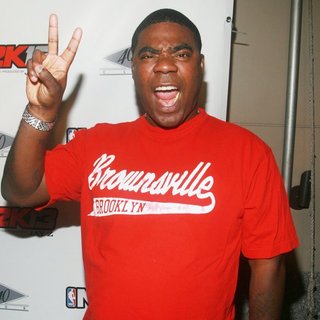 has filed a lawsuit against Wal-Mart, the company which owns a truck which allegedly hit his limo in a June crash on New Jersey Turnpike. The actor/comedian, who suffered from numerous broken bones due to the crash, filed the suit in U.S. District Court in New Jersey on Thursday, July 10.

"Wal-Mart was careless and negligent in the ownership and operation of its motor vehicle, which caused Mr. Morgan to suffer severe personal injuries," the document read. It also alleged that Wal-Mart "knew or should have known" that the truck driver Kevin Roper had been awake "for more than 24 consecutive hours" prior to the crash.

July 12, 2014 04:59:40 GMT

makes a confession that she knew her ex-husband was cheating on her in a teaser video for the upcoming episode of "". She even admits that she "had to lie to everyone" to cover it up.

In the clip obtained by , she is discussing her move from the home he shared with Lamar with her sister when she makes the shocking revelation. "He's wearing his ring full time. F**k your ring, you were wearing it when you were f***ing someone else too!" the 30-year-old star exclaims angrily.

July 12, 2014 04:11:39 GMT

was spotted taking a picture with model Tanz Watson. Tanz posted the picture on Twitter on July 10, captioning it with, "Hold up hold up got my homie @selenagomez."

In the picture, Selena placed her left hand around Tanz's waist, while her right hand touched Tanz's shoulder. She puckered her lips near Tanz's face while Tanz smiled for the camera. The photo was seemingly taken when the "" actress had a party with her friends in New York on Wednesday.

July 12, 2014 04:10:35 GMT

celebrated her 42nd birthday with friends and family including her reported boyfriend in Nobu in Malibu on Thursday, July 10. Vergara's niece later uploaded a photo from the apparent birthday celebration to Instagram. The snap shows the "" actress cozying up to the "" star while posing for the group photo. "Bday @sofiavergara @alejandroasen," the caption read.

In the photo, the birthday girl is seen sporting a black tank top and a necklace, while the 37-year-old actor rocks a simple black top. She drapes her arm around Manganiello's neck as she smiles widely for the camera. A cake topped with three candles is put in front of them. On Thursday, the actress also uploaded a photo on WhoSay, writing, "Gracias Ale for my bday!"

July 12, 2014 03:30:45 GMT

American bassist and composer Charlie Haden, who has influenced generations of jazz musicians through his work with Ornette Coleman and Keith Jarrett as well as his distinguished solo career, died Friday morning, July 11, in Los Angeles. The musician had suffered from prolonged illness. He was 76.

Haden's death was announced by his label, ECM Records, in a statement. "It is with deep sorrow that we announce that Charlie Haden, born August 6, 1937 in Shenandoah, Iowa, passed away today at 10:11 Pacific time in Los Angeles after a prolonged illness, " Tina Pelikan, ECM Records Publicity, stated.

July 12, 2014 03:25:40 GMT

opened up about her experience of being fired by Forever 21. In a video interview with for its latest issue, she revealed that she once had to leave a photoshoot with Forever 21 because she was told that she was fat.

Chrissy told the magazine, "I showed up on set and they asked me if they could take a photo and they shoot that photo off to my agency who then calls me as I'm sitting in the makeup chair and they say, 'You need to leave right now. They just said that you are fat and you need to get your measurements taken.' " She added, "And I hate you, Forever 21. I hate you so much. Honestly, you're the worst."

July 12, 2014 03:08:16 GMT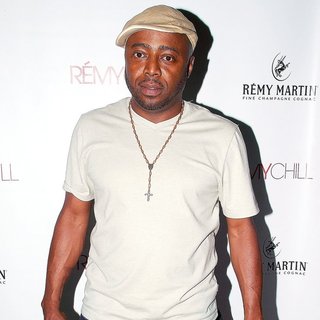 Comedian Donnell Rawlings is released without bail after he was arrested for alleged drunk driving at about 3:50 A.M. on Friday, July 11 in NYC. As reported by Page Six, Rawlings who has appeared on Comedy Central's "Chappelle's Show" made a joke about his run-in with the law as he left Manhattan Criminal Court on Friday afternoon.

Speaking to reporters, Rawlings said that it was the first and the last time he made an appearance in jail. "The next time you see me play this character, hopefully, it's on ''," he said. When asked if he cracked a joke when he was with the police, Rawlings replied, "That's the worst time to ever do stand up - when you're apprehended by the police."

July 12, 2014 02:02:25 GMT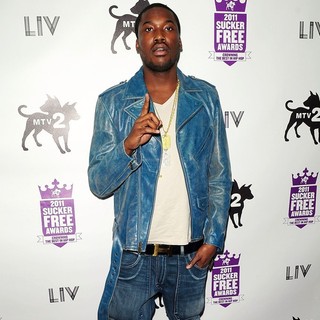 reportedly will stay in jail for three to six months after he violated his probation. According to Philadelphia Inquirer, the rapper appeared in court on Friday, July 11 when the judge handed him the decision which stemmed from a 2009 drug and gun conviction.

"After all these years of me trying to help him move his career forward... I believe this defendant is basically thumbing his nose at me," Judge Genece E. Brinkley was quoted as saying. Mill apparently has been disputing the terms of his probation with probation officers. He scheduled shows during time when the judge told him not to and badmouthed a probation officer and assistant district attorney on Twitter.

July 11, 2014 23:14:23 GMT

Actor Dave Legeno died at 50 while hiking in Death Valley in California. It's revealed that the mixed martial arts star who played werewolf Fenrir Greyback in "" and the last two installments died of heat stroke. Temperature in the area can reach up to 120 degrees.

Legeno's body was found by two hikers on Sunday, July 6 and had to be recovered by helicopter. Rumor suggests it may have been there for three or four days before being found. He is survived by a daughter named Wendy who is believed to be in her 20s.

July 11, 2014 09:32:47 GMT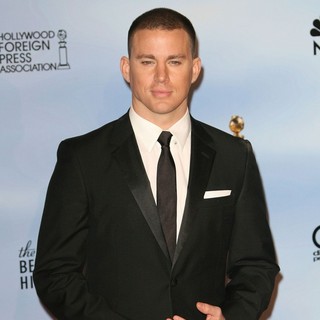 was spotted on a hike in Vancouver on Wednesday, July 9, showing off a new hairdo. The actor was all-smile as he was walking his brown dog at the local park. The husband of actress was dressed in a grey T-shirt, grey shorts and a black baseball cap. At one point, the actor took off his cap and

When an eyewitness asked him about the reason he shaved his head, Channing responded that it was because of the weather. "I shaved my head because it's so hot," the "" star reportedly said, "and I really like it this way." When being asked about his wife's opinion about the new look, the actor replied, "She loves it!"

July 11, 2014 09:30:12 GMT

, who shot to fame after starring on "", and her husband Josh Janowicz are getting a divorce for the second time. This time, Josh is the one who wanted to end their eight-year marriage.

In the divorce documents, Josh cited that his reason to separate from the "" star was irreconcilable differences. He also revealed that they had been separated since November 2013.

July 11, 2014 09:16:58 GMT

"" star Becca Tobin is mourning the death of his boyfriend, Matt Bendik, who was found dead in a hotel room in Philadelhia on July 10. The cause of the death is still unknown.

An insider told TMZ that Becca accompanied Matt, who was a nightclub owner, on a business trip in Philadelphia. On Wednesday, the pair allegedly went out of the town to have a party with some friends and went back to their hotel together in the evening.