April 23, 2014 16:47:58 GMT

Eric Hill, a contestant on the upcoming season of "", has just passed away. He was in a coma after being seriously injured in a paragliding accident on Sunday, April 20. His parachute collapsed, sending him careening into a hillside.

"Eric shared his final journey with us this morning as all his immediate family were able to be at his side when he passed away," his sister Karen Tracy wrote on Facebook. "Thank you to all of your love and support and prayers and fasting."

April 23, 2014 15:58:52 GMT

lands in hot water due to his visit to a controversial Japanese war memorial. He angers his fans in China and South Korea after he dropped by Tasukuni Shrine in Tokyo which honors those who lost their lives during World War II, including former Japanese military leaders responsible for the slaughter of Chinese.

Bieber posted on Instagram an image of himself standing next to a Shinto priest. "Thank you for all your blessings," he reportedly captioned the photo. One of his followers quickly slammed, "Did Justin Bieber just honour the memory of some of Japan's worst war criminals?" As many others gave negative responses, he quickly deleted the pic.

April 23, 2014 15:11:40 GMT

This is the year of . After winning Best Supporting Actress at Oscars for her brilliant performance in "", the 31-year-old star is named by People magazine the most beautiful person this year.

"It was exciting and just a major, major compliment," says the Mexican-born beauty who was raised in Kenya. She "never dreamed" of getting such title, but she "was happy for all the girls who would see me on [it] and feel a little more seen."

April 23, 2014 08:51:34 GMT

said asked him and to perform "Bound 2" at his upcoming wedding to . Franco revealed the story during an appearance on "" with his "Of Mice & Men" co-stars.

In the Tuesday, April 22 episode, the "" actor said that it all began when he and Rogen made a parody version of the rapper's "Bound 2" music video which also features the reality star. "We did get feedback," Franco said. "Kim loved the video and we didn't hear back from Kanye so we kind of felt like he's not bashing us, but he probably hates it but he's not going to say anything."

April 23, 2014 08:06:40 GMT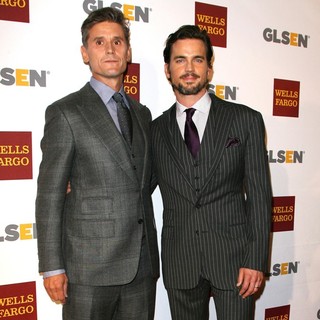 actually has been married to his partner Simon Halls for three years. The star of "" confirms the news in the latest issue of magazine in which he promotes his upcoming project, Ryan Murphy's TV movie adaptation of "". Bomer and the Hollywood publicist have 6-year-old twin sons and an 8-year-old son.

Bomer opened up about his sexuality when he accepted an award at the Desert AIDS Project's Steve Chase Humanitarian Awards in Palm Springs in 2012. "I'd really especially like to thank my beautiful family: Simon, Kit, Walker, Henry. Thank you for teaching me what unconditional love is. You will always be my proudest accomplishment. God bless you," he said back then.

April 23, 2014 06:57:15 GMT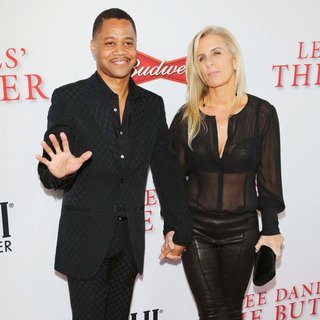 and his wife Sara Kapfer are calling it quits after 20 years of marriage. TMZ reports that Kapfer filed for legal separation on Tuesday, April 22 in L.A. County Superior Court. In the court documents, Kapfer cited irreconcilable differences as reason for the separation.

The Oscar-winning actor and Kapfer got married in 1994 and they have three children together. Kapfer wants joint legal and physical custody of their two minor children. Child support will be determined later.

April 23, 2014 06:09:15 GMT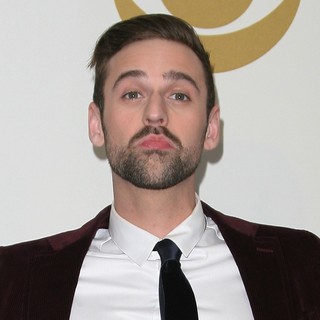 Ryan Lewis, a part of Grammy-winning duo & Ryan Lewis, has shared a personal story of his mother's battle with HIV. On Tuesday, April 22, the producer took to Twitter to share a photo of him and his mother Julie Lewis. The post features a link to a non-profit organization called "30/30 Project" which he created.

"A huge part of what's made me who I am, is something I haven't talked about in interviews. If I could just take a few moments of your time, I'd love to tell you about the strongest woman that I know, my mom, Julie Lewis," he wrote. Lewis' mother contracted the virus in 1984 following an emergency blood transfusion when she gave birth to the star's older sister Teresa.

April 23, 2014 04:41:27 GMT

' former wife and his girlfriend reportedly have close relationship. As reported by Us Weekly, Nordegren at first wanted to know more about her ex-husband's girlfriend because she knew she would be spending a lot of time with her children. The ladies ended up getting along well.

"After meeting her, she found she actually liked her," the source said. "You'd think it would be weird, but Elin loves Lindsey and they talk all the time. Elin likes that Lindsey is a strong woman."

April 23, 2014 03:41:25 GMT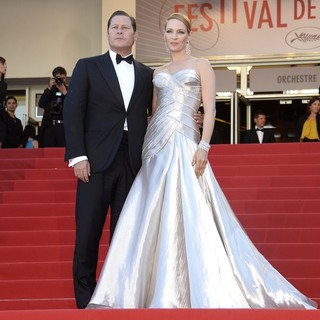 and her fiance Arpad Busson have called off their engagement for the second time, PEOPLE reports. The couple started dating in 2007 and they got engaged the next year. The "Kill Bill" star and the French financier split in 2009 before rekindling their romance. They have a 21-month-old daughter together.

Report of the split started over the weekend when a source told U.K.'s Daily Mail that Thurman was seen without her engagement ring during a recent event. "Uma and Arki (Busson) were due to attend a gala together on April 8, but Uma showed up without her engagement ring or her fiance. Arki was scheduled to attend and it seemed clear there was only one reason why he didn't show - because he and Uma are no longer an item," the source claimed.

April 23, 2014 02:53:13 GMT

President Barack Obama and First Lady Michelle Obama remember Frankie Knuckles in a letter to the late musician's family. Knuckles, who is dubbed Godfather of house music, passed away in late March due to complications with diabetes. He was 59.

The president's letter was shared on Facebook by Knuckles' friend and famed DJ David Morales on Tuesday, April 22. "Frankie's work helped open minds and bring people together, blending genres to capture our attention and ignite our imaginations," the letter read. "He was a trailblazer in his field, and his legacy lives on in the city of Chicago and on dance floors across the globe."

April 23, 2014 01:59:41 GMT

A man named Michael F. Egan III, who filed a lawsuit against "X Men" director Bryan Singer last week for alleged sexual abuse, recently named three more Hollywood figures as a part of underage sex ring in new lawsuits. The three Hollywood executives, Garth Ancier, David Neuman and Gary Goddard, now have responded to the accusations.

Garth Ancier, who is a TV executive with decades of career, said in a statement via his attorney Louise Ann Fernandez that he had never been to the house in Hawaii where the abuse allegedly took place. "All of the allegations made by the plaintiff against Garth Ancier are demonstrably untrue, and we are confident the courts will agree when the evidence is presented," the emailed statement read.

April 23, 2014 01:30:15 GMT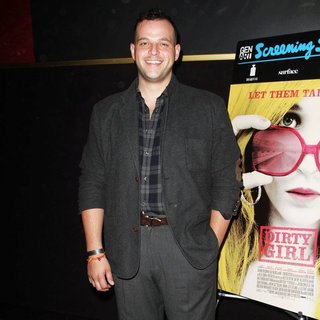 "" actor Daniel Franzese wrote an open letter to acknowledge his sexual orientation. The 35-year-old played a gay character named Damian in the hit comedy, which is due to celebrate its tenth anniversary in a few weeks, and took him as a role model.

On Indiewire blog Bent, Frazense addressed the letter to Damian. "I was twenty-six; you were sixteen. You were proud of who you were; I was an insecure actor. You became an iconic character that people looked up to; I wished I'd had you as a role model when I was younger," he wrote. "I might've been easier to be gay growing up. You WERE beautiful in every single way and words couldn't bring you down."

April 23, 2014 00:36:52 GMT

went undercover, sort of, to fool unsuspecting New Yorkers. The "" star joined comedian Billy Eichner on "Billy on the Street" to surprise people while wearing a mask.

The rule of the game was simple. Eichner would tell people, "It's Pitbull... not it's not, it's Amy Poehler!" and then actress would open the mask and show her face. Some of the people's reactions were noteworthy.

April 22, 2014 23:35:59 GMT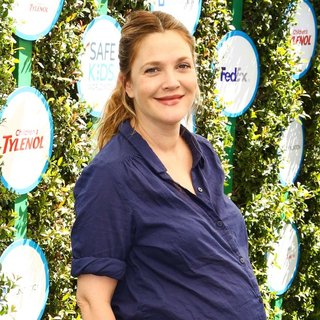 gave birth to her second child on Tuesday, April 22. The actress and her art advisor husband Will Kopelman decided to give the newborn an untraditional name for a girl.

"Happy to announce that today we are the proud parents of our second daughter, Frankie Barrymore Kopelman," the couple told PEOPLE in a statement. "Olive has a new little sister, and everyone is healthy and happy!"

April 22, 2014 15:02:47 GMT

Reality show star Tim Zickuhr was arrested on felony charges of kidnapping, extortion and coercion. The History's "Ice Road Truckers" star allegedly kidnapped a hooker by the name of "Snow White" and threatened to kill her on December 19, 2013, a day after he hired her for sex.

Tim kidnapped Snow White aka Lisa Cadeau over money dispute. He accused her of taking an extra $1,000 after he handed her his ATM card to withdraw her fee. "I only withdrew the $80 I was supposed to and an additional $120 that I wasn't," Lisa said in an email to the Daily News.