May 18, 2013 05:45:18 GMT

A new TV spot for Justin Lin's high-octane film "" debuts its topline soundtrack from and titled "We Own It". Without the appearance from both rappers, the video is loaded with a montage of clips of previous installments in "" series as well as the latest flick. Near the end, the video promotes its soundtrack album, which will be available in stores on May 21.

"Fast 6" centers on Dom and his crew as they are given a task by Hobbs to stop an organization of lethally skilled mercenary drivers, which is apparently led by Owen Shaw with Dom's ex-girlfriend Letty as his assistant. Despite the shocking return of Letty, Dom and his friends still regroup in London to do their job with full pardons to return home and make their families whole again as their payment.

May 18, 2013 04:42:22 GMT

Latest buzz on new characters that will be featured in "" circles around Quicksilver, Scarlet Witch and Black Panther. Joss Whedon finally admits that the first two heroes are indeed the "brother-sister" he mentioned during the "" premiere on April 24. Meanwhile, Black Panther is rumored to be the next addition in the upcoming film.

Speaking to IGN, Whedon confirms that the siblings will make appearances in the sequel to "". "They had a rough beginning. They're interesting to me because they sort of represent the part of the world that wouldn't necessarily agree with The Avengers," he says. "So they're not there to make things easier. I'm not putting any characters in the movie that will make things easier."

May 18, 2013 03:55:39 GMT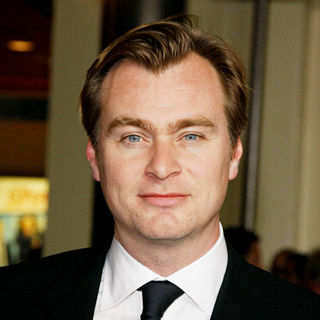 Christopher Nolan might have his long-desired wish come true. Having openly expressed his admiration to British Agent 007 depicter , the "" director reportedly has had "informal talks" with producers Barbara Broccoli and Michael G. Wilson to serve behind the lens for "".

Despite "a cool choice," there seems to be a high chance that the British-American director might pass on the project. His upcoming film "", which stars and , is currently in pre-production, and he has said before that to work on a Bond movie should not be rushed.

May 18, 2013 03:03:59 GMT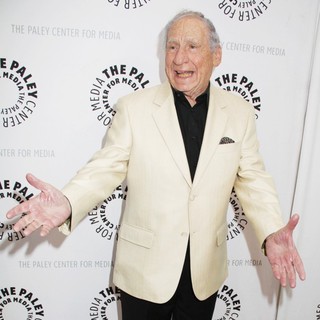 Mel Brooks, best known for creating comic parodies such as "" and "Young Frankenstein", will be honored with the Life Achievement Award by American Film Institute (AFI) on June 6 at the Dolby Theater in Hollywood. The 86-year-old director has opened up about his feelings of finally earning the recognition.

"They're finally recognizing that I'm a pretty good director. They say, 'comedy force, funny, good writer, funny actor.' Nobody ever, in the press or anywhere, said I was a good director," Brooks confided to Reuters on May 16. Up to now, the partner of Carl Reiner on "The 2000 Year Old Man" has collected an Oscar, Emmy, Tony, and Grammy.

May 18, 2013 01:58:59 GMT
The Weinstein Company has nabbed the United States, Canada and Spain rights to Stephen Frears' "" for $6.5 million. Reporting the ongoing talks first, Deadline learned that the studio stepped up as an exclusive bidder as soon as Focus Features dropped out of the bidding, based on a morning screening of partial footage at Cannes Festival.

Based on journalist Martin Sixsmith's "The Lost Child of Philomena Lee", the film features as Philomena Lee, an Irish woman who searches for her adult son whom she was forced to give up for adoption as a teen. Stephen Coogan of "" co-stars as Martin Sixsmith, who helps the protagonist's search for her child.

May 17, 2013 08:37:41 GMT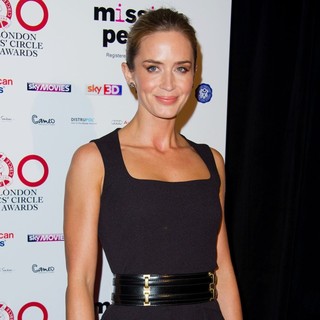 Fans might get to see show off her vocal chops with and in her next movie project. She is rumored in negotiations to join the cast ensemble of a Disney musical "" that mashes up classic fairytale, just a day after the two hunky actors were linked to the movie.

Blunt is attached to play the female lead in the upcoming flick directed by "Chicago" helmer Rob Marshall renowned for his prowess with musicals. Meanwhile, Pine and Gyllenhaal are linked to take on the love interests of the rags-to-riches princess Cinderella and another damsel in distress Rapunzel.

May 17, 2013 07:42:39 GMT

The first cast photo of "" has been unveiled ahead of its Christmas release on December 25. The tableau displays the film's erotic tone, showing the all-star cast in various compromising positions that evoke scenes from porn movies.

A shirtless is lying on the floor being straddled by a sexy brunette who wears an unbuttoned top. , wearing full clothes on, is putting one foot on a table as is trying to take a peek up her skirt from underneath the table.

May 17, 2013 07:37:43 GMT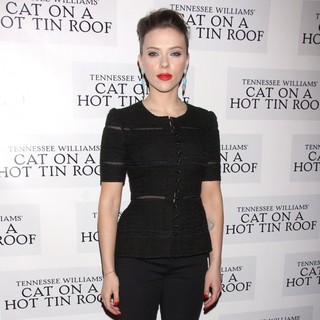 has landed her first directing gig. After almost two decades of acting, the 28-year-old actress will work behind the lens of "", an adaptation of Truman Capote's first novel.

The Golden Globe-nominated star stated, "Several years ago I began working alongside the Capote estate and writer Tristine Skylar to adapt Summer Crossing, an inspired early work of Truman's which has long captured my heart." She added, "Being able to bring this story to the screen as my full-length directorial debut is a life dream and deep privilege."

May 17, 2013 04:57:37 GMT

It's official, "" is really happening more than a decade after the first movie broke into international market scoring a commercial and critical acclaim. is tapped to reprise her role as the female lead, Yu Shu Lien.

Ang Lee who directed the first film will be replaced by "The Matrix" and "" fight choreographer Yuen Wo Ping. He was previously rumored being approached to help choreograph fight scenes as "" director Ronny Yu was in talks to take the helming duty.

May 17, 2013 03:21:16 GMT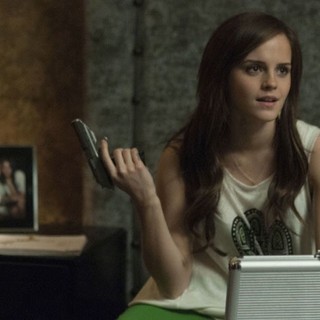 ©
reveals her inspiration to prepare for her role as a fame-obsessed teen in "", a movie based on a real story of a group of teens who robbed celebrities' homes. She tuned in to "" to help her make a convincing performance in the film.

Besides watching the Kardashian family followed by cameras on daily basis, "" star drew inspiration from MTV's show "" that follows the lives of several young women in Los Angeles to understand what's in her character's mind.

May 17, 2013 01:45:57 GMT

The new trailer for Guillermo del Toro's "" has been unleashed and it's an action-packed one. The video capture massive destructions around the world caused by Kaiju, a giant monster which rises from the sea.

"In order to fight monsters, we created monsters of our own," a voiceover says, and the scenes begin showing the giant robots created to fight the monsters. del Toro, known for his impressive use of special effects, presents the epic battle to save humanity with the backdrop of cityscape, creating stunning visuals, but at another time can bring a dramatic effect, including when gives a motivational speech.

May 16, 2013 08:29:19 GMT

, and surely know how to defy their age. In the first trailer for their upcoming film "", the three actors are seen having fun times with sexy girls in Las Vegas in a crazy bachelor party for , who is thought to "make a huge mistake" for getting married.

CBS Films and Good Universe for the very first time unite the four Hollywood icons to join this comedy feature. Filming on the iconic Las Vegas Strip, the film centers on four old friends who decide to throw a Las Vegas bachelor party for the only one of them who has remained single.

May 16, 2013 05:59:38 GMT

unveils the first official photo for Terrence Malick's upcoming drama "". The image features two of many A-list stars that have been attached to join the project. Fans can get to see and , who each relaxedly strolls down the beach.

The flick is "a story of man, temptations, celebrity and excess" as written by FilmNation. It is only revealed that Bale, known for his portrayal of Bruce Wayne a.k.a. Batman in "", is tapped to take the role of Rick, while is introduced as Caroline. The rest remains mystery.

May 16, 2013 04:30:19 GMT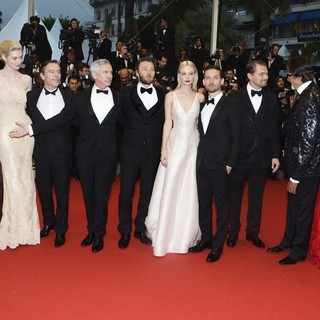 "" headed to South of France for its Cannes premiere. Leading men and went for a black bow tie with a black suit to grace the red carpet. Co-star , meanwhile, looked gorgeous in a pale pink, silk Christian Dior gown.

The Myrtle Wilson depicter, , let loose her hair, wearing a fiery red dress from Oscar de la Renta. , who serves as one of the 66th festival's star-studded jurors alongside and Ang Lee, stood out in ankle-length gown paired with a pair of hot pink pumps.

May 16, 2013 02:48:56 GMT

The most addictive and popular game from Rovio Entertainment is jumping onto big screen. Sony Pictures Entertainment has recently announced that the studio has obtained the exclusive worldwide rights to animated film "", which is slated for a July 1, 2016 release.

"Every studio in town would love to add 'Angry Birds' to their slate. There are few titles out there that bring this kind of excitement, brand awareness and built-in audience to the table," Chairman and CEO of Sony Michael Lynton says in a joint statement with Co-Chairman of the studio Amy Pascal.