July 23, 2014 08:09:25 GMT

A brand new trailer for "" is unleashed. It features some never-before-seen footage including a glimpse at Master Splinter in action and the four Turtles busting their moves to hip-hop song "Shell Shocked" by , , and .

The movie is directed by Jonathan Liebesman and co-produced by Michael Bay. Raphael, Michelangelo, and Donatello are motion-captured by , Noel Fisher, and Jeremy Howard respectively. Pete Ploszek plays Leonardo on set, while is tapped to voice the character.

July 23, 2014 06:56:23 GMT

The big-screen take on vintage TV series "" was first announced in 2012, and now moves forward with and Adam McKay as producers. "Key & Peele" executive producers Jay Martel and Ian Roberts are tapped to write the script for the live-action/animation hybrid adaptation.

The original series starred Simon MacCorkindale and Melody Anderson. It centered on Dr. Jonathan Chase who is able to turn himself into any animal he chooses and he uses this ability to help the police solve crimes. It ended its run after only 8 episodes, but developed a cult following.

July 23, 2014 06:07:39 GMT

is embarrassed by her audition for "" from ten years ago. The actress covered her face with her head down when she was shown the vintage video during a visit to "" show. "Why are you cringing?" asked. "You got the part. It worked out well! Nicely done!"

McAdams was on the NBC morning show to promote her newest flick "". She recently premiered the movie at the Museum of Modern Art on Tuesday, July 22 in New York City. Joined by co-star and director Anton Corbijn, she donned a Zuhair Murad dress and Melissa Kaye Jewelry earrings.

July 23, 2014 04:31:42 GMT

The Toronto International Film Festival announces lineup for this year's event which will run from September 4 to 14. Fact-based movies like "" starring , "" supported by , , and , and "" led by are among the 2014 selections for Galas.

In the Galas section, "Wild" and "Foxcatcher" are joined by American movies like "", "", "", "", and "", as well as flicks from abroad such as South Korea's "Haemoo", France's "The New Girlfriend" & "", and U.K.'s "".

July 23, 2014 03:39:22 GMT

Peeta Mellark and Johanna Mason are highlighted in the first living portraits released by "". Played by , Peeta is the tribute from District 12 along with Katniss Everdeen. Johanna () is the tribute from District 7 who becomes Peeta and Katniss' ally in the Quarter Quell.

Peeta stands tall and true in his living portrait, wearing a "matte leather Unconditional ensemble showcasing a stone-like texture and channeling the victor's quiet strength, completed by shirt and shoes courtesy of Maison Martin Margiela. The paper collar piece, designed by David Mason, mirrors the sculptural elements in Johanna's dress and gives a stern ambiance to the baker's son."

July 23, 2014 03:06:20 GMT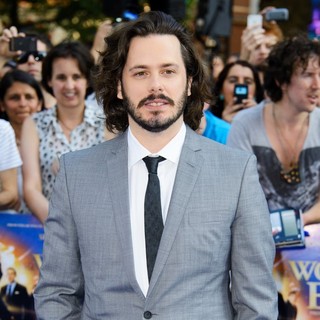 Edgar Wright is reportedly circling "" following his divorce from "". The 40-year-old filmmaker is looking forward to directing the project, that mashes up several different genres, for Working Title Films.

Wright wrote "Baby Driver", which was described to Deadline as "a collision of crime, action, music and sound". The plot details are still unknown but it looks like it's in the vein of the Cornetto Trilogy of films that Wright had been developing with and . However, Deadline reported that both Frost and Pegg were not involved in "Baby Driver".

July 23, 2014 01:44:17 GMT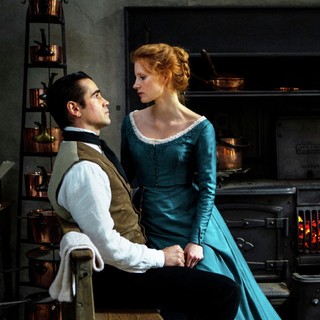 ©
The first trailer of "" has been released to reveal the story about battle of sexes and classes. stars as the titular character in the film based on the 1888 Swedish play of the same name, starring opposite as a servant she's having an affair with.

Taking place at a large country estate in Britain over the course of one 1880s midsummer night, "Miss Julie" explores the brutal, flirtatious power struggle between Julie and John - a young aristocratic woman and her father's valet. In the trailer, Miss Julie was seen wandering off to the servants quarter and later requested John to be at her service.

July 23, 2014 00:46:49 GMT

GLAAD has unveiled their second annual Studio Responsibility Index report which details the way Hollywood depicts lesbians, gays, bisexuals and transexuals on the big screen. The LGBT organization was disappointed this year because out of 102 films, only 17 of them included gay characters.

"What's disheartening for me and to all of us in GLAAD is when it comes to major studio films, LGBT people are basically invisible," GLAAD national spokesman Wilson Cruz told the NY Daily News. "And when we do show up, it's largely a part of comedies as carictatures to service a joke that's at the expense of the character."

July 22, 2014 08:10:53 GMT

lands a leading lady role in Steven Spielberg's . According to The Hollywood Reporter, she will play ' on-screen wife. Meanwhile, The Wrap reports 's daughter Eve Hewson is in talks to play his on-screen daughter.

Hanks plays James Donovan, an American attorney enlisted by CIA during the Cold War to negotiate the release of a pilot who was captured after his U-2 spy plane was shot down over Russia. Alan Alda and Billy Magnussen are also in negotiations for the historical movie which is also supported by Mark Rylance.

July 22, 2014 07:28:16 GMT

Marvel stars flocked to the Dolby Theatre on Monday, July 21 in Hollywood for the world premiere of "". Main stars like , , , , and hit the red carpet for the special screening.

Pratt looked sharp in a Sand Copenhagen suit. He brought his beautiful wife, actress , who was stunning in a little white dress by Paule Ka. Saldana who is rumored expecting her first child wore a black and silver dress with a white belt dangling over her mid section.

July 22, 2014 06:41:55 GMT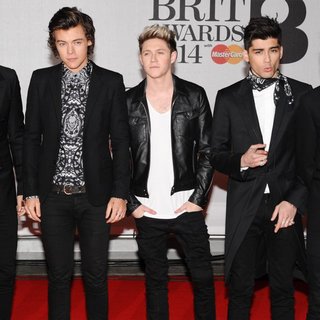 has a new film. The boyband documents their latest tour "Where We Are" for the big-screen treat. "" will be released for one weekend only, with tickets starting to go on sale July 28.

The group's second film after 2013's 3D documentary "", the new doc was recorded at Milan's San Siro stadium show. It will feature the British heartthrobs' biggest hits, exclusive backstage footage, and never-before-seen interviews.

July 22, 2014 05:58:46 GMT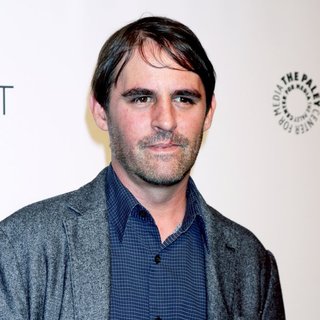 Roberto Orci promises not to ruin "" reboot. He serves as an executive producer with Ashley Miller and Zack Stentz ("") tapped to write the script. In a new interview with IGN, Orci dishes on that the new story will be set in continuity with the existing world of the TV series.

"It's got a continuity within the world. I can't tell you what, but it does have a continuity," he said. He also explained, "One of the first things we did was learn and read... They have 600 pages of research that they have on their stuff. We read through the synopsis of everything they did and we are actually taking into account quite a bit of the canon in a real way. We're not just a leave it behind reboot."

July 22, 2014 04:21:48 GMT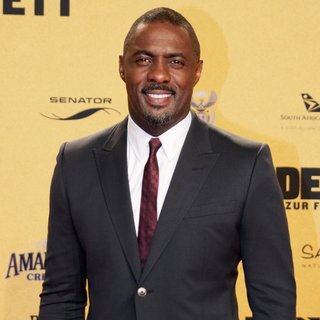 is in negotiations to join "" from director Guy Ritchie. According to The Wrap, he is expected to play a right-hand man to Arthur's father who takes it upon himself to train the young warrior for battle as he learns his true destiny.

Joby Harold ("") writes the script and will produce it with Akiva Goldsman, Lionel Wigram, and Tory Tunnell. The upcoming Arthurian feature film will be a reunion between Elba and Ritchie since their collaboration in 2008's "".

July 22, 2014 03:46:06 GMT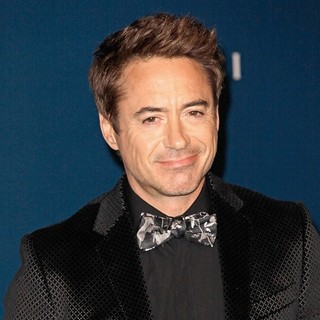 tops this year's list of Forbes' Top Earning Actors in Hollywood. According to Forbes, the "" actor earned around $75 million from June 2013 until June 2014. That was the same income which made Robert top Forbes' list last year.

Robert amazingly can earn the same amount of money although this year he didn't star in any movies. Last year, Robert starred in "", while this year he only made a cameo appearance in 's movie, "". The comedy movie has earned $25 million at global box office, which is not bad for a tiny movie.

July 22, 2014 03:37:04 GMT

The first look at X-Wing Starfighter from "" is unveiled. Director J.J. Abrams shows the battered spacecraft in a video taken from shooting location in London while promoting UNICEF's fundraising initiative, Force for Change.

Those who make at least $10 donation to the cause benefiting children in need are offered the chance to visit the London set and appear in the film. Now with one week left, another reward is added. In the new video, Abrams says a lucky fan will win a private screening with their closest friends in their hometown before the movie hits theaters everywhere on December 18, 2015.