October 25, 2014 06:24:21 GMT

"" debuts a red band one. It shows 's Lou Bloom racing to crime scenes for top stories as he works as a freelance camera crew. He sees cruel murders, fatal shootouts and horrifying accidents, and captures them on his camera.

Lou is desperate for work. His nocturnal job leads him to discover the high-speed world of L.A. crime journalism and the cut-throat, dangerous realm of nightcrawling, where each police siren wail equals a possible windfall and victims are converted into dollars and cents.

October 25, 2014 05:51:39 GMT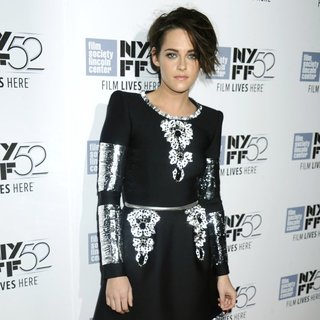 recently wrapped up "" which is the last movie she filmed before taking an extended break from acting. The 24-year-old beauty revealed that she's taking some time off after working non-stop for two years.

"I'm taking some time off because I've been working for two years," she told USA Today. "I'm an actor and that's my art form, and because I started that so young, I've always felt intimidated and insufficient when I think about other forms of art I want to create. I'm going to take so much time off."

October 25, 2014 05:31:25 GMT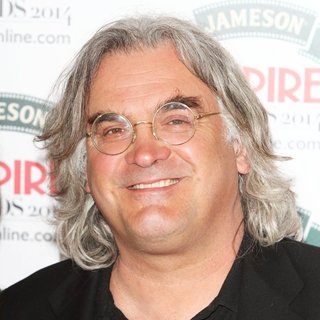 Paul Greengrass is attached to helm "". Based on Greg Mitchell's book proposal of the same name, the upcoming feature film will tell an untold true story drama about a great escape before the Berlin Wall fell in 1989.

It focuses on a group of West Germans trying to get their loved ones out of East Berlin, with the unlikely help of American news networks funding their expedition. Mark Gordon ("Saving Private Ryan", "") serves as a producer.

October 25, 2014 04:55:03 GMT
©
A new "Harry Potter" story is coming. J.K. Rowling announces she will release a tale about Dolores Umbridge who served as the Defence Against the Dark Arts teacher known for her abusive punishments against students in "".

The new story is scheduled to be published online on the author's official blog Pottermore.com this coming Halloween Day, October 31. It will unveil the villain's back story and offer "revealing first-person" thoughts about the former Hogwarts professor.

October 25, 2014 04:04:34 GMT

After news broke out that Warner Bros. was looking for a female director to helm "", now a list of contenders to take the job emerges. According to Forbes, Oscar-winning director Kathryn Bigelow ("Point Break", "", "") is the studio's top choice.

Other candidates to bring the DC heroine to the big screen include Catherine Hardwicke (""), Mimi Leder ("Deep Impact"), Karyn Kusama (""), and Julie Taymor ("Spider-Man: Turn Off the Dark"). Joining the mix is two TV directors Michelle MacLaren ("") and Tricia Brock ("").

October 25, 2014 03:37:04 GMT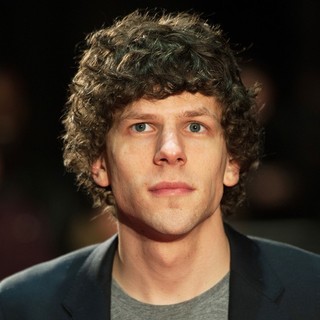 Another actor is added to the possible cast ensemble of DC anti-hero movie "". According to Deadline, is in negotiations to star in the movie, reprising his role as Lex Luthor who will make his debut in "".

Lineup for the movie is yet to be announced, but and who play con artist duo in "", and who will next star in "" are close to getting signed on. There are also rumblings that is pursuing the project.

October 25, 2014 02:43:14 GMT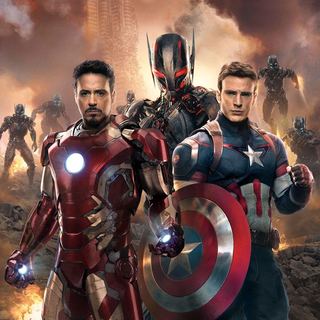 ©
Fans of "" may still look forward to next week's episode of "" Marvel Studios announced that it would be replacing the trailer debut of "" with more footage from the movie during the ABC show's Tuesday, October 28 broadcast.

The first trailer of "The Avengers" sequel was initially scheduled to premiere during the series. However, it got online on Wednesday, October 22 and the studio was forced to release the official version quickly as damage control.

October 25, 2014 00:42:03 GMT

Earlier this week, posted a cryptic photo of on Instagram and called her "the best." Apparently, it was his way of announcing that the actress is part of his latest movie project.

Franco is starring and directing in the adaptation of the Steve Erickson novel "". Set against the backdrop of late 1960s Hollywood, the pic follows a young film-obsessed man who arrives in Hollywood in 1969 as the studios are in decline and independents are rising. As the world around him transforms culturally with sex, drugs and rock 'n' roll, he gets his dream job of being a film editor, only to encounter a host of characters ranging from former starlets, burglars and political guerrillas to punk musicians and veteran filmmakers.

October 24, 2014 08:17:11 GMT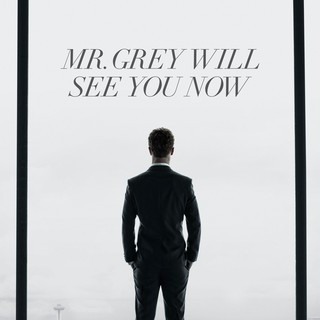 ©
A representative for Universal dismisses rumor that and had little chemistry in "". "No one should question the heat or intensity of our actors," the studio's spokesperson says.

According to Us Magazine, the poor chemistry was one of the reasons the film got reshoot. A source claimed the producers felt the footage wasn't "passionate" enough. "Dakota isn't coming off sexy enough," a second insider said. "Ana needs to be naive, not a dish-rag." A different source added, "They want to do sequels, so this has to be perfect."

October 24, 2014 07:50:21 GMT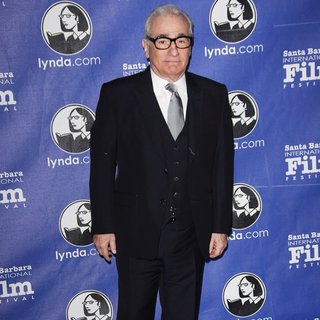 Legendary jam band announces their first official career-spanning documentary to celebrate their 50th anniversary. Martin Scorsese will serve as one of the producers and Amir Bar-Lev ("", "The Tillman Story") will direct the project.

It will feature never-before-seen performance footage, vintage interviews, and other candid moments unearthed from the band's vast vaults along with newly captured conversations with surviving members Mickey Hart, Bill Kreutzmann, Phil Lesh and Bob Weir as well as many other characters and pranksters from the Dead universe.

October 24, 2014 06:54:24 GMT

Many people believed DC wouldn't follow Marvel by integrating its movie and TV properties since different actors are cast as The Flash for the silver screen and small screen. However, the company's chief creative officer Geoff Johns insists a crossover is still possible. He goes on to confirm that there have been talks for such idea.

"We look at it as the multiverse," he told Buzzfeed. "We have our TV universe and our film universe, but they all co-exist. For us, creatively, it's about allowing everyone to make the best possible product, to tell the best story, to do the best world. Everyone has a vision and you really want to let the visions shine through. I think the characters are iconic enough."

October 24, 2014 05:48:28 GMT

Plot Details for Universal's upcoming "" remake may have leaked. According to Superhero Movie News, "the story follows Navy Seal Tyler Colt and his mission in the Iraqi desert to find a group of terrorists hiding out in a bunker."

"To him and his teams surprise the terrorists within the bunker turn out be nothing more than some grave robbers who have all magically died. Upon entering the bunker Tyler and his team also succumb to some mystical forces out of their control."

October 24, 2014 04:11:55 GMT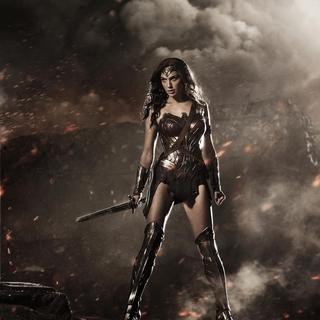 ©
Warner Bros. continues to show commitment to diversity. After announcing the first live-action female solo superhero film "" and the first African-American superhero movie "", now the studio is reportedly searching for a female director for the former.

Fans believe a female director would be a fitting choice to bring 's heroine character to the big screen and they have been campaigning to get WB's attention since its DC Comics movie slate. Now a report suggests studio is thinking the same thing.

October 24, 2014 03:15:26 GMT

A new featurette of "" bears plenty of never-before-seen scenes including a singing . Portraying the evil witch, the veteran actress sings "Stay With Me" to Rapunzel after finding out that she plans to leave her for the prince.

The rest of the cast such as , and sing "I Wish", which is a reminder of the movie's theme "be careful what you wish for." The songs won composer Stephen Sondheim a Tony Award for Best Score in the stage musical version.

October 24, 2014 02:49:55 GMT

"" continues to add heavyweights to its cast list. , and Mackenzie Davis will join , , , , , , and in Ridley Scott's upcoming sci-fi thriller.

The pic centers on Damon's character Mark Watney who is an astronaut stranded on Mars solo and must learn to adapt and survive while he waits for a rescue mission from Earth. Chastain leads the rescue mission from Earth while Glover will be a bright young NASA employee. Bean recently signed up for the role of a NASA flight director and Jeff Daniels as the director of NASA.