September 19, 2014 00:39:10 GMT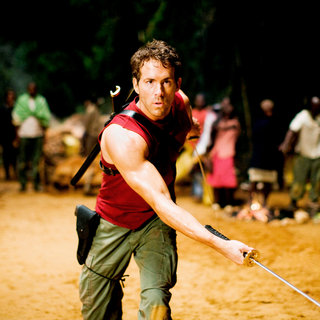 ©
It has been sometime since fans heard of the "" project. Twentieth Century Fox and Marvel Comics announced on Thursday, September 18 that the "X-Men" spin-off will hit theaters on February 12, 2016.

Tim Miller will direct the pic while is expected to reprise his role in the stand-alone film. The actor has been long rumored to star but no deal is in place. Back in July he responded to the leaked test footage of "Deadpool" which was quickly pulled down by 20th Century Fox.

September 18, 2014 09:04:20 GMT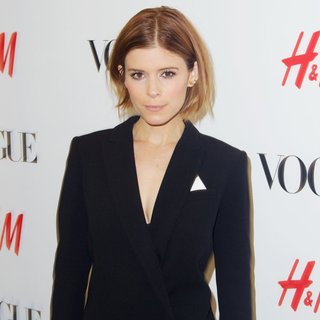 is courted to star opposite in Ridley Scott's next movie "", according to a scoop from Deadline. Previous rumor suggested and were in contention to play the leading lady.

The film follows an astronaut who is stranded on Mars and must figure out how to survive long enough to return to Earth. The "Cast Away" meets "" story is scripted by "" helmer Drew Goddard based on Andy Weir's e-book of the same name.

September 18, 2014 08:11:01 GMT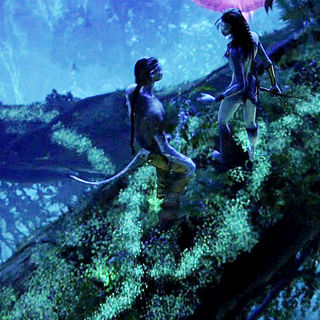 ©
The copyright infringement lawsuit filed by Roger Dean against James Cameron has been thrown out of court. The artist who has created album covers for , , and Uriah Heep claims the director ripped off his paintings for 2009's blockbuster movie "".

The plaintiff said in his suit, "The similarities of each such work are substantial, continuing, and direct so as to rule out any accidental copying or similarity in scenes common to the genre." However, U.S. District Court Judge Jesse M. Furman disagreed and dismissed the case.

September 18, 2014 07:24:16 GMT

ditches his Iron Man armor to tackle a more serious role in father-son drama "". A new trailer for the movie has now landed online, giving a glimpse at the actor's portrayal of a brilliant, unscrupulous Chicago lawyer which has generated Oscar talks.

While shows the witty side of Downey Jr.'s character Hank Palmer, the new one is more straightforward and focusing on a personal case he handles that forces him to face his daddy issue. There's also a reunion with an ex, played by Oscar and Emmy-nominated actress .

September 18, 2014 06:28:05 GMT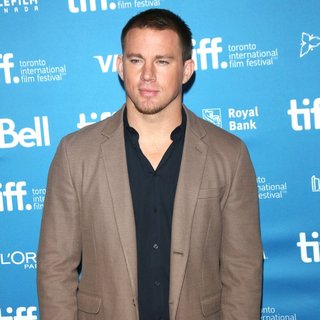 is eying a lead role in an upcoming big-screen adaptation of Jason Padgett's memoir ": How a Brain Injury Made Me a Mathematical Marvel". He will also produce the movie with Reid Carolin, Peter Kiernan, and Michael Costigan for Sony.

Padgett sees the world like no one else. He becomes an instant genius in math and physics after a violent mugging changed the way his brain works. He suffers a traumatic brain injury and, along with it, gains unique gifts by developing an astonishing ability to draw complex geometric shapes.

September 18, 2014 05:51:38 GMT

"" movie is finally moving forward. While casting and plot remain unknown, Marvel Studios owner Disney has at least set the release date to July 8, 2016. There is no movie scheduled to be released on the same weekend yet.

Things are actually moving fast behind the scene. Production is scheduled to begin at U.K.'s Pinewood Shepperton this fall with filming to start in May 2015. An agreement between Pinewood Shepperton, which was also home to the upcoming "", and Disney, was in the works, THR reported.

September 18, 2014 04:16:28 GMT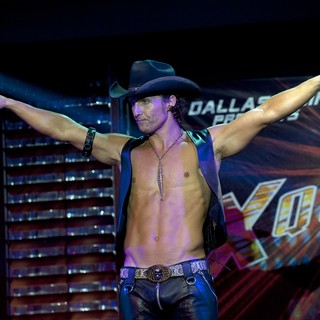 ©
Rumor regarding 's unlikely return to "" sequel is indeed true. Speaking to IndieWire, director Gregory Jacobs confirms Dallas' absence from the upcoming second movie called "".

The film will be "very different," he teased. "What am I allowed to say? It's road trip movie and put it this way, it's different enough that once you see it you'll understand why we made a sequel. No one will be accusing us of making the same movie twice."

September 18, 2014 03:34:40 GMT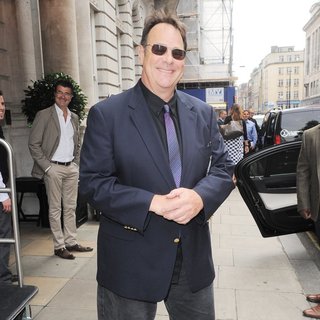 is mulling over idea of expanding "" franchise. While in London promoting his brand of Crystal Head vodka, the co-writer and star of the first two films revealed his desire to build a massive universe for the ghost-catching group, just like Marvel did with their superhero adaptations.

"It's beyond just another sequel, a prequel, another TV show. I'm thinking what does the whole brand mean to Sony?" the "" alum told The Belfast Telegraph. "What does Pixar and Star Wars mean to Disney? What does Marvel mean to Fox?"

September 18, 2014 02:47:59 GMT

The fifth installment of "" is not going to haunt the audience this Halloween season. Paramount Pictures has made a change in the release date of "Paranormal Activity 5" which is now known as "".

The horror flick was supposed to hit theaters on October 25, 2014 but it will only see the light on March 13, 2015. Previous owner of the new date, the horror comedy "", is shifted to February 20, 2015 release.

September 18, 2014 02:02:22 GMT

Jason Reitman's "" previously released a wordless about people who have lost physical interaction yet keep themselves connected through technology. The first full-length trailer delves deeper into the problems by highlighting the "Men" and "Women".

Kaitlyn Denver plays a high-school girl whose mom controls her every move. is the constricting mother who wants to teach the other parents how to control their children in the technology world. But it goes beyond than that.

September 18, 2014 00:53:14 GMT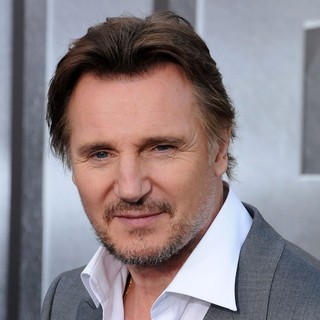 Harlan Coben's bestselling novel "Tell No One" is being developed into a movie with in its wanted list. The thriller was picked up by Universal Pictures after the success of a French version directed by Guillaume Canet.

According to its official site, "" is the story of pediatrician Dr. David Beck whose beloved wife Elizabeth is abducted and murdered, her body found in a ditch. Her killer is caught and brought to justice. But for David, there can be no closure. Everything changes on the eighth anniversary of Elizabeth's death. Two unidentified bodies are found at Lake Charmaine, unearthed years after their deaths. Beck gets a bizarre email that contains a phrase only known to him and his wife.

September 17, 2014 07:59:42 GMT

is super strong in a new clip for thriller "" which is due for limited release in the U.S. on September 19. Drenched in rain and surrounded with mysterious aura, she destroys a car, throws mean punches, and crushes cell phone.

The film follows a young woman who is committed to a mental hospital for treatment of multiple personality disorder. While there, she is treated with an experimental new procedure dubbed "The Siamese Burn", designed to eliminate all, but one of her personalities.

September 17, 2014 07:01:30 GMT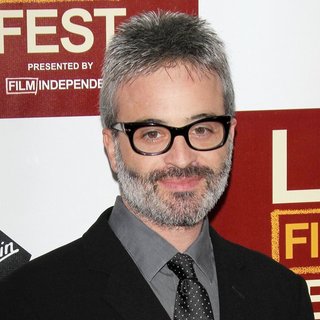 Alex Kurtzman gave another update on "" movie. "" co-scribe who gets promoted to serve behind the lens for the Spidey spin-off says he is still deciding who will wear the Venom symbiote. In the comic books, the suit has been worn by a series of characters like Peter Parker, Eddie Brock and Harry Osborn.

"I would not say it's an easy choice," he said. "I would say that there are quite a few things about Venom that are interesting. Venom had several different iterations, and there are several things that are very unique, interesting and specific. And so I think we all want to make sure that we're making the right choices for a character that's so beloved."

September 17, 2014 06:04:29 GMT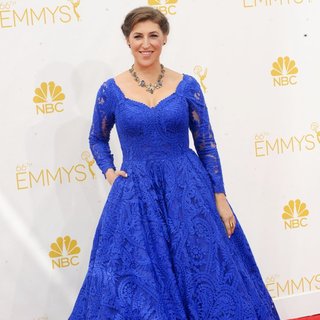 After slamming for portraying a sexed-up image on billboard ads, now expresses her disdain for Disney's "". In a blog post on , "" actress says that while she's not into musicals, the portrayal of the movie's female characters is what really upsets her.

She begins by criticizing the plot. "Sure, it's sort of hidden, but the search for a man/love/Prince is still the reigning plot line in the movie, as it is with pretty much all movies for young people which are animated," she wrote. "The sister's desire to marry this guy she just met, and the other sister getting mad at her - we still have a plot about the identification of a woman being based on her desire and search to meet a man."

September 17, 2014 04:31:13 GMT

and are added to "" from director Douglas McGrath ("Emma", ""). The "" actor and the "" actress will share screen with to play his on-screen father and on-screen wife respectively.

The film is inspired by the true events about the construction of the New York landmark. The "" actor will portray young civil engineer Washington Roebling who is left to oversee the creation of Brooklyn Bridge after his father, the bridge's original architect, died. The young Roebling's obsession to get the job done threatens his health and his family until he discovers an improbable ally in his charming and shrewd wife Emily.