May 22, 2013 09:06:42 GMT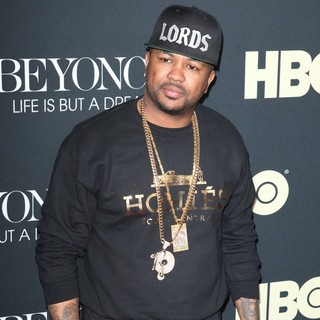 After releasing "High Art" with two weeks ago and the title track of his album "" last week, debuts another new single from his forthcoming fifth studio album due to arrive on May 28. Entitled "Turnt", the track has such big names as and as featured artists lending their vocals to the 35-year-old songwriter to the stars.

The-Dream relies on Bey to kick off the new track then dish out the commanding lyrics, "People think I'm crazy / but I love you cuz you crazy too / Turn up!" 2 Chainz then drops a spitfire verse, rapping, "I need this / sexy, ratchet, sophisticated, ratchet/ the black leather with the sun outside in the summertime."

May 22, 2013 09:06:27 GMT

After teasing some behind-the-scene footage of "For the Road" last month, premieres a full music video for the new single featuring . The 4-minute video is directed by Colin Tilley, the same person behind Tyga's "Dope" and "Molly".

The video opens with Tyga wearing white outfits and sitting on a bed with a white dog in an all-white room inside an unusually-shaped building in the middle of mountains covered by snow. Showing off his dancing ability, Brown gives his smooth vocals to the hook and bridge.

May 22, 2013 08:34:56 GMT

"" season eleven runner-up dropped by the season finale of "" on Tuesday, May 21, singing a slow and mellow cover of 's dance track "Feel This Moment". The 17-year-old belter toned down the up-tempo track to match the poignant montage of the "DWTS" finalists' best moments on the show that was played along with the performance.

Singing the parts originally sung by , Sanchez veered away from the powerful belting style done by "" mentor and went for a more subtle, softer delivery that was more fitting for the heart-tugging montage. Although it sounded like she almost missed the high notes by not belting out and opting for an almost whispering falsetto at some points in the song, it went well with the emotional video for the season sixteen finalists.

May 22, 2013 08:04:53 GMT

The actor in rapper gets unleashed anew in the new music video for his collaboration track with Green entitled "Hello". It's a talent he showed off not only in the movies "" and "" but also in the short film he dropped last March as the music video for his track "Addresses" off album "".

The newly-released Marc Klasfeld-clip begins with the 32-year-old Grand Hustle mogul waking up on a dirt-side road as his own voice-over plays out in the background. As he comes to his senses all dusty and dirty with just his hat and a briefcase, he looks around as he tries to recall how he got himself in the situation he finds himself in.

May 22, 2013 06:34:29 GMT
Former bandleader reprises his role as soundtrack producer on animated film "", a sequel to the hit 2010 flick. The 40-year-old songwriter, who co-produces with composer Heitor Pereira, contributed three original songs for the new soundtrack, one of which entitled "Happy" has arrived.

Filled with handclaps and singalongs, Williams' new single is perfectly titled as it simply uplifts spirits with its infectious retro-pop vibe. When hitmaker calls out, "Clap along if you know what happiness is to you," listeners won't be able to resist the urge to move along to the bouncy tune.

May 22, 2013 05:22:13 GMT

Just a day after Green announced that his Atlanta-based hip-hop act Goodie Mob has a new album arriving on August 27, comes their new single "Special Education". Debuting on Tuesday, May 21, the single features R'n'B/soul singer , with the 27-year-old songbird lending her vocals on the hook of the quartet's new track.

Revolving around the subject of individuality, the funky new collaboration finds Green, Khujo, T-Mo and Big Gipp dropping the verses over the industrial beat before Monae delivers the mellow chorus. Green's recognizable voice pops midway through the track, rapping some pretty witty lyrics, "Scientists stood around in silence as I was being born / was I quote unquote special, or was there something wrong? / My skin was black, my heart was gold, and my tongue was silver / and the fact that I could talk already, that was a thriller."

May 22, 2013 05:01:44 GMT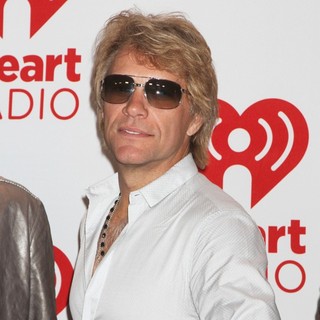 scolded after the 19-year-old pop singer came almost two hours late to O2 Arena concert in London last March. During his band tour in Viena, Jon told London Evening Standard, "Every generation has guys that do that, none of that is new."

The founder of popular rock band went on saying, "They run the risk of disrespecting their audience members who have worked hard to pay for their ticket, to give you the permission to take two or three hours of their lives." He added, "Or in that kid's case, 80 minutes of their lives."

May 22, 2013 03:31:57 GMT

Canadian pop superstars, and , are both in the running in two major categories in the 2013 MuchMusic Video Awards set to take place on June 16 in Toronto. Bieber and Jepsen, with two nominations apiece, join the nominee list led by pop rock band Marianas Trench and rap superstar .

Bieber's "As Long as You Love Me" and Jepsen's "This Kiss" are competing in the best Canadian international video of the year category against 's "Here's to Never Growing Up", 's "Closer", and Walk off the Earth's "Red Hands". Similarly, they are both get the nod for Fave Artist/Group award along with , and nomination leaders Drake and Marianas Trench.

May 21, 2013 09:06:50 GMT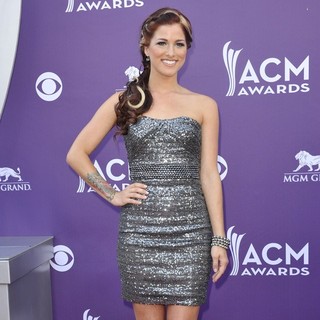 Almost half a year after she won season three the hit reality TV singing competition "", grand champion finally drops her first ever solo single with "Wasting All These Tears". The post-show tune finds the 23-year-old singer channeling her pop-rock roots into the country-pop ballad's emotional lyrics about moving on while dealing with a heart ache.

Being mentored by winning coach and guided into singing hits by , , , and looks to have paid off for the young artist. She convincingly delivers the demonstrative verses with "tried to find you at the bottom of a bottle/ lying down on the bathroom floor" and the emotive hook with the lines "standing on the corner crying / feeling like a fool for trying."

May 21, 2013 08:03:39 GMT

Following snippets of ' brand new song "Grown Woman" in her Pepsi "Mirrors" commercial and the live full single debut during her Paris concert last month, the pop/R'n'B diva's new female anthem surfaced online. The -produced, -penned track is set to be included in Bey's forthcoming still-untitled album with no release date yet being floated as of the moment.

The five-minute up-tempo new tune is driven by tribal beats and chants, giving the track its frenetic energy. It matches Bey's feisty attitude as she declares, "I can do whatever I want," on her new woman empowerment anthem, sounding like a pop continuation to her 2011 hit "Run the World".

May 21, 2013 07:14:46 GMT

Less than a couple of weeks after unveiling the clip for his Neptunes-produced track "Hello" with Green, premieres another team-up track music video. The Grand Hustle boss drops "Wit Me" featuring , tapping the Young Money mogul again after their 2012 hit "Ball".

The five-minute-plus Phillyflyboy-directed visuals feature the two superstars as they race fast cars, leading the police on a high-speed chase through the streets of Miami. The two high-rollers also cruise the seas on their yachts filled with the usual hip-hop video fare of scantily-clad women.

May 21, 2013 07:13:46 GMT

unveils his new single, "Through My Head", along with its music video. The 24-year-old rapper is not featured in the video which is set in futuristic Los Angeles. Instead, the video follows a young man named Chris Black a.k.a. The Raven on the run to avoid police robots who are hunting him down and tracking his every move.

Getting trapped by a cop robot, he uses his power to escape. He keeps trying to save himself and showing his ability to run away from other police robots that try to kill him and demand him to surrender.

May 21, 2013 06:09:57 GMT

Within days after being voted as "" season twelve's grand champion, immediately kicked off the promo for her first single "I Am Beautiful". On Monday, May 20, the 23-year-old belter appeared on " & Michael", performing her coronation song, backed-up by no less than "Idol" musical director Michael Orland on the piano.

Shortly after the performance, hosts and chatted with the latest "Idol" winner from St. Helena Island in South Carolina, who serves as the first of three finalists dropping by the show this week. Tomorrow's episode will feature runner-up Kree Harrison while third-placer Angie Miller appears on Wednesday.

May 21, 2013 04:14:00 GMT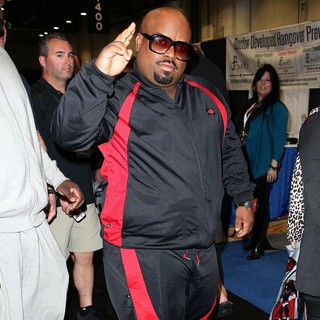 Backstage at the 2013 Billboard Music Awards on Sunday, Green revealed that he's releasing not just one, not even two, but three new albums this year. With his confirmed return on "" to reprise his previous role as mentor on season five of the hit reality TV singing competition, the next several months are looking to be very busy for the "Forget You" singer.

"There's a new Goodie Album which will be out August 27, a new Cee-Lo album, a new album," enumerated Green, while also announcing the release date of Goodie Mob's "Age Against the Machine". It serves as the hip-hop act's follow-up to their 1999 album "Word Party", the last album to be released by the quartet just before Green went on to pursue a solo career.

May 21, 2013 03:48:45 GMT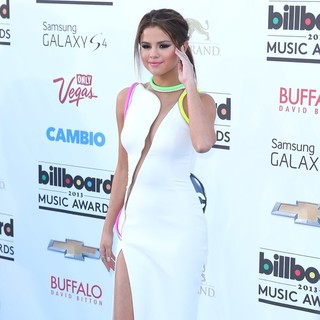 sparked controversy after sporting a bindi when performing "Come and Get It" in a Bollywood-inspired look at 2013 Billboard Music Awards on Sunday, May 20. E! Online reported that the leaders of Hindu groups considered Gomez trivialized Hinduism with the sparkling gem on her forehead.

This isn't the first time Gomez gets slammed for wearing a bindi. Back in April, President of Universal Society of Hinduism Rajan Zed called the 20-year-old singer culturally insensitive after wearing a bindi at 2013 MTV Movie Awards.