April 23, 2014 09:06:35 GMT

is set to hit the road again this summer. The rapper announced on Tuesday, April 22 that he would headline his annual "Under the Influence of Music" tour with special guests , , , , Mack Wilds, Iamsu!, and .

The tour will open on July 24 at The Pavilion at Montage Mountain in Scranton, Pennsylvania. Wiz will then bring it to several cities across the U.S. including Virginia Beach, Dallas and Morrison. He will also make a stop in Toronto, Canada, on July 29.

April 23, 2014 08:33:59 GMT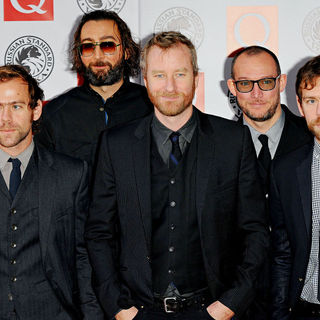 has canceled their plan to play concerts in Russia and Ukraine because of the political unrest in the two countries. The rock band announced the cancellation in a statement posted on their Facebook page on Tuesday, April 22.

"Due to the ongoing political crisis in the region, we are sad to report that we have decided to cancel our shows in Moscow, St. Petersburg and Kiev this summer," the group wrote. "Ticket refunds are available at the point of purchase."

April 23, 2014 07:45:18 GMT

has debuted the music video for "Vida", an English-Spanish track that he has recorded for the 2014 World Cup. Arriving on Tuesday, April 22, the summery clip was shot on a beach in Brazil.

The three-and-a-half-minute visuals mostly features the singer singing, dancing and partying with some friends. The clip also gives glimpses at several people, including teens, elders and children, playing soccer.

April 23, 2014 06:53:49 GMT

has debuted a new track called "Sheezus". Arriving on Tuesday, April 22, the song serves as the title track of the British singer's upcoming album, "", which is scheduled to hit the stores in early May.

The new song features Allen calling out fellow pop stars who are currently ruling the music industry. The singer name-checks competitors and chart-toppers like , , , and .

April 23, 2014 05:00:51 GMT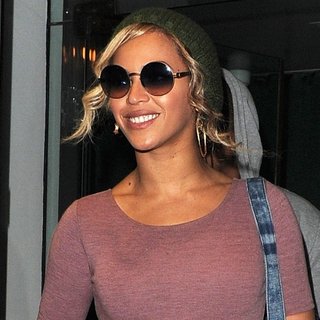 Boots worked a lot with for the tracks in her latest chart-topping album, "". Now, the producer releases his own song called "Dream" and manages to have Beyonce's vocal added to it.

The mid-tempo track, like its title, has a dream-like feel. The first two minutes of the record features Beyonce serving as a backing vocalist for her collaborator. Mid-song, the diva showcases her smooth and amazing vocals as she drops some verses solo.

April 23, 2014 04:16:28 GMT

took the stage of "" during its result show on Tuesday, April 22. The Latin singer, who also serves as the coach on the popular singing competition, treated viewers with the live version of her current single "Empire".

The mother of one appeared on the fire-filled stage in a sexy sparkly black outfit. She channeled her inner rock star as she belted out the track which is featured in her latest self-titled album, "".

April 23, 2014 03:14:44 GMT

premiered a new song on BBC Radio 6 with Steve Lamacq on Monday, April 22. The track is titled "You Know My Name" and it will officially be released on May 4 as a double A-side single accompanied by another track called "Wedding Day".

"You Know My Name" features quickly-strummed electric guitar, a throbbing drum beat and Love's strong vocals. "Hey! I am the one/ The one to blame/ I'll bring the shame/ Reputation precedes us all / I was never here!" she sings.

April 23, 2014 02:19:59 GMT

Hank Cochran, Mac Wiseman and Ronnie Milsap have been announced as this year's Country Music Hall of Fame inductees. The announcement was made in a ceremony held on Tuesday, April 22 at the Country Music Hall of Fame and Museum in Nashville.

Cochran, who died in 2010 after a long battle with pancreatic cancer, will be inducted in the "Songwriter Era" category. In the past, the country star from Mississippi penned songs for the likes of , , , , Patsy Cline, Waylon Jennings, and Linda Rondstadt among others.

April 22, 2014 09:06:35 GMT

has debuted the music video for her track called "Hello Kitty". The colorful clip features the pop/rock singer sporting a black top and a cute skirt as she shows off some dance moves alongside four dancers in a room packed with girlie stuff.

The video also gives glimpses at Lavigne visiting a candy store and having sushi for dinner. She's later seen hitting the streets of Japan with her dancers and interacting with some locals as she keeps singing about the fictional character from Sanrio.

April 22, 2014 08:36:22 GMT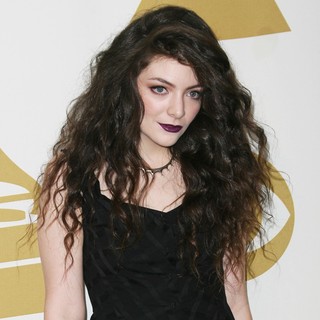 has been forced to scrap her Australian tour after she fell ill. According to a statement released by tour promoter on Monday, April 21, the New Zealand singer was ordered to return to her homeland for "immediate rest and recuperation in order to regain complete health and continue touring for the rest of the year."

Following the announcement, Lorde took to Twitter to explain the delay. "In case you missed the announcement earlier, I have had to postpone my Australian shows because of a nasty chest infection and general ill health," she wrote.

April 22, 2014 07:49:08 GMT

is only a few days away from releasing the music video for her new single, "Birthday". To build the anticipation, the singer teased her new project with a trailer that she shared on YouTube on Monday, April 21.

In the teaser titled "World's Worst Birthday Party Entertainers", Perry hints that her next visuals will be hilarious. She introduces fans to Goldie the Dancer, Yosef Shulem the MC, Kriss the Clown, Ace the Animal Trainer and Princess Mandee, who are all played by the 29-year-old star.

April 22, 2014 06:45:51 GMT

has hired and for his remix of 's collaboration with , "I Luh Ya Papi". In the star-studded new version, which was released on Monday, April 21, the original beat produced by Detail has been totally reworked.

In addition to verses from Sean and Montana, the new version features new verses from Tyga. "T-Raww playa, leave her 'round me ima take her/ Switching lanes, top off, we a topic/ Watcha talking? If you ain't talking how you stuntin'," he raps over the new beat.

April 22, 2014 04:59:44 GMT

shows off her vocals and famous figure in a new ad for H&M. In a video that was premiered on "" on Monday, April 21, the supermodel is featured rocking two different swimsuits as she sings "Heart of Glass".

The one-and-a-half-minute clip opens with Bundchen wearing an animal print bikini as she performs on the beach. The 33-year-old Brazilian star is later seen singing and dancing while sporting a black one-piece.

April 22, 2014 04:21:23 GMT

has teased her new single, "Problem", with a preview. The Nickelodeon star took to her Instagram on Monday, April 21 to share a snippet of the track which she recorded with Australian femcee .

"It's just a little part from the lyric video since we haven't shot the music video yet!..... u suuure?" she asked her followers on Twitter before sharing a link to the teaser on Instagram. The black-and-white clip features Grande's face being covered by a pinwheel-shaped light as the lyrics flash on the screen.

April 22, 2014 03:08:40 GMT

Several A-list musicians have been lined up to perform at the upcoming iHeartRadio Music Awards. , and are all set to take the stage at the show which will air live on NBC on May 1 from the Shrine Auditorium in Los Angeles.

The three acts will be joined by , , , and . The show will also feature appearances by , , , , , and among others.