September 19, 2014 08:55:59 GMT

Back in May, six Iranians were arrested for dancing to ' hit single "Happy" in a video that went viral on YouTube. The clip was deemed "vulgar" because the three boys are seen appearing together with three girls. Additionally, the girls are unveiled. They were later released after being forced to confess to their criminal acts and apologize on national television.

These young boys and girls have now been formally charged for the crime. Each of them has now been sentenced to six months in prison and 91 lashes. Fortunately, their attorney told Iranwire.com the sentences were suspended.

September 19, 2014 08:08:56 GMT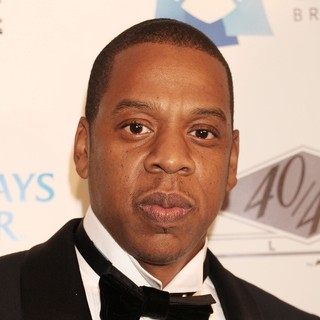 is being sued over a sample on his track "Run This Town". According to a lawsuit obtained by Tech Dirt, the rapper is stealing the word "oh" on the 2009 song featuring and from Eddie Bo's 1969 record called "Hook and Sling".

The lawsuit was filed by TufAmerica, a record label which in 2012 sued West for sampling the same song on his "". The company is seeking damages and royalties.

September 19, 2014 07:21:34 GMT

and hang out together and play new music in a newly-shared YouTube video. A short YouTube clip recently surfaced showing the duo singing a new track, presumably from their upcoming joint album.

In the 30-second video taken during a rehearsal earlier this week, Bieber and his Australian singer pal Simpson are seen sitting in a living room. They perform the slow-tempo jam while playing their respective acoustic guitars.

September 19, 2014 06:35:32 GMT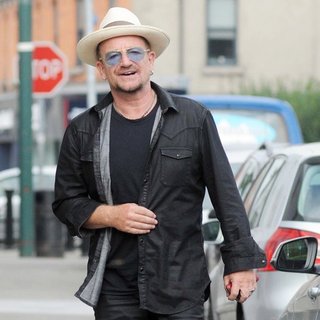 teams up with Apple to save the music industry. The frontman reveals in an interview with Time that he and the company are creating a new music format that will help prevent piracy and declining sales figures.

The unnamed format has been described by Bono as something that's "so irresistibly exciting to music fans that it will tempt them again into buying music - whole albums as well as individual tracks."

September 19, 2014 05:47:54 GMT

After being previewed with a sneak peek clip and a number of stills, the music video for and 's remix of "Booty" has finally arrived in full. Hitting the web on Thursday, September 18, the clip was directed by Hype Wiliams.

It features plenty shots of the duo flaunting their curves, and of course their butts, in a number of barely-there outfits. Both ladies get wet, strike some provocative poses and shake their assets to the music in the steamy visuals.

September 19, 2014 04:23:58 GMT

's collaboration with is coming. Sources told Page Six that the rapper would be hitting the studio with the New Zealand-born star after he wrapped up the Australian leg of his "Yeezus" tour and returned to Los Angeles with wife and daughter North West earlier this week.

The collaboration isn't unexpected. Lorde is a huge fan of West and always cites him as one of the musicians who influence her music. She has also covered some of his tracks during her tour. Meanwhile, the "Bound 2" rapper once told the teen that he liked the messages in her songs.

September 19, 2014 03:23:19 GMT

pulled a when he played a show in Boston on Wednesday, September 17. The former member of halted his concert at Fenway Park and criticized fellow rockers and Rolling Stone site in an 8-minute rant.

"Most performers don't use microphones anymore. Ninety percent of proper singers don't use microphones that have cords on them," said White. He then claimed that Foo Fighters uses a second guitar player whose job is to "play the same parts" as the main band.

September 19, 2014 02:18:33 GMT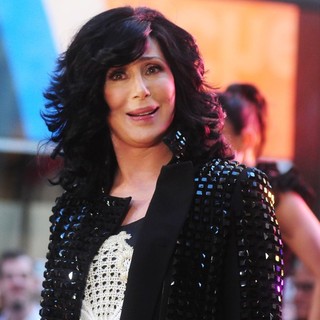 is being sued by some people who worked with her on her "Dressed to Kill" tour. According to a new lawsuit filed in Los Angeles on Wednesday, September 17 that's obtained by TMZ, the singer once complained to her former choreographer Kevin Wilson about having too many black dancers.

In the suit, Wilson states that he told Cher there was a "minority female dancer" whom he wanted to cast during auditions for the tour. However, the star said that they had "too much color onstage" and later instructed him to find a white, blonde dancer and "not to cast anymore dark skinned black dancers on the tour."

September 18, 2014 08:47:54 GMT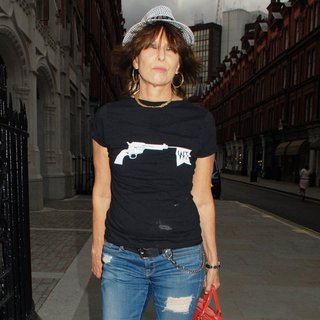 Pop stars and porn stars are not too different for Chrissie Hynde. In a recent interview with London Evening Standard, the frontwoman of vented her frustration over some scantily-clad young musicians whom she said were selling sex before music.

"There's a definite division of what I'd call porn stars trying to make records, and then musicians," she said before comparing those stars to "real musicians" like . "[Bush] takes care of business the way she wants. If a girl walks on stage and starts playing like , believe me, no one will be asking her to take her clothes off."

September 18, 2014 07:53:09 GMT

has released the official music video for their "Twice as Hard". Hitting YouTube on Wednesday, September 17, the clip was directed by the band's frontman Paul Banks.

In what looks like a sportswear or an energy drink ad, several boxers are seen exercising in a gym. Some of them are training and sparring while the others are jumping rope while Interpol's song is being played in the background.

September 18, 2014 07:18:43 GMT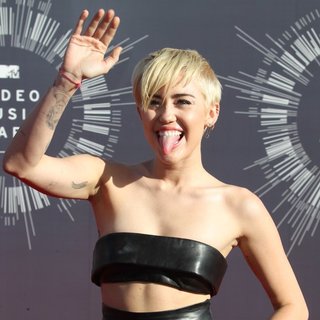 landed on hot water following her recent antics during a concert in Mexico. As reported by AFP, a spokesperson for the interior ministry has confirmed that they are currently investigating the twerking singer after her dancer spanked her giant prosthetic butt using the country's flag during a concert in Monterrey on Tuesday, September 16.

Following the incident, local politician Francisco Trevino of the National Action Party accused Cyrus of "desecration." Because of the disrespectful act regarding patriotic symbol, the singer or her camp might be ordered to pay a $1,200 fine or be detained for 36 hours.

September 18, 2014 06:49:08 GMT

is clearly not happy to get that U2 free album which appeared automatically on 500 million iTunes users' libraries no matter they wanted it or not. The TV personality voiced her opinion about the group's decision to give away their "" in a string of Twitter posts she sent out earlier this week.

Without holding back, she wrote, "U2 you are business moguls not musicians anymore. No wonder you have to give your mediocre music away for free cause no one wants to buy it ... Guys nothing is for free, how much you making? PS, btw you are just a bunch of middle age political groupies..."

September 18, 2014 06:12:48 GMT

is back with a new track. On Wednesday, September 17, the rockers took to their Facebook page to unveil "Warriors" that they recorded for the super popular "League of Legends" video game.

"Pleased to announce a surprise... while working on the next album, we decided to take a small break to collaborate with League of Legends (one of our favorite games) on a song," the Dan Reynolds-fronted band introduced the song that arrived along with an accompanying music video.

September 18, 2014 04:54:15 GMT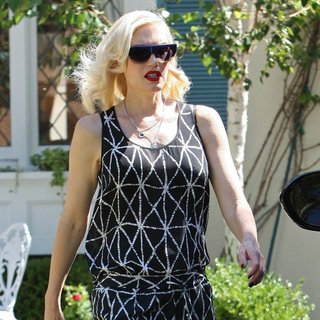 is not the only one who's in the near future with a brand new single. , who's also currently preparing her solo album, is reportedly releasing her new song called "Baby Don't Lie" next month.

PopJustice said that the title and the release date were revealed in a post on Interscope's radio-listing site playiga.com. According to the post, which has now been removed, Stefani's new single would premiere on October 6.

September 18, 2014 04:03:18 GMT

New music from is coming very soon. On Wednesday, September 17, the rapper took to Twitter to reveal the cover art of what may be the lead single off his upcoming sophomore album.

Previously, some sources said the song would be called "I (Love Myself)". However, according to the artwork posted by Lamar and its caption, it will simply be titled "I". In a now-removed post on an Interscope website, it's said the song would hit radio on Tuesday, September 23.