News
>
Movie News
October 24, 2014 06:54:24 GMT

Many people believed DC wouldn't follow Marvel by integrating its movie and TV properties since different actors are cast as The Flash for the silver screen and small screen. However, the company's chief creative officer Geoff Johns insists a crossover is still possible. He goes on to confirm that there have been talks for such idea.

"We look at it as the multiverse," he told Buzzfeed. "We have our TV universe and our film universe, but they all co-exist. For us, creatively, it's about allowing everyone to make the best possible product, to tell the best story, to do the best world. Everyone has a vision and you really want to let the visions shine through. I think the characters are iconic enough."

News
>
Music News
October 24, 2014 06:39:43 GMT

took over Los Angeles' Hollywood Boulevard on Thursday night, October 23 when she promoted her new album "" on "". After having an interview with host , the country-turned-pop singer treated a crowd of nearly 15,000 fans outside "Kimmel" studio to the live performances of some songs from the LP.

Swift took the stage in a black crop top and a pair of matching pants. In addition to singing the chart-topping "Shake It Off" as thousands of fans screamed, the 24-year-old superstar delivered the first live rendition of "Out of the Woods" which was allegedly inspired by her ex-boyfriend .

News
>
Celebrity Gossip
October 24, 2014 06:26:21 GMT
Diane Sawyer is mourning the death of her mother Jean Sawyer Hayes. The journalist's mother died on Wednesday, October 22 in her hometown of Louisville, Kentucky at the age of 94 following an illness.

Hayes was an elementary school teacher. "Even after retiring, Jean had deep ties in her community and was adored by her large family, her students and their families," ABC News President James Goldston told his staff.

News
>
Celebrity Gossip
October 24, 2014 05:57:31 GMT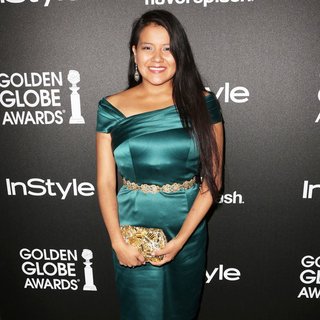 Auburn police has responded to Misty Upham's family's claims which said she fell to her death when trying to escape from police. The police department said in a statement, "The men and women of the Auburn Police Department are highly professional law enforcement officials who take pride in every investigation to ensure that a thorough and comprehensive investigation is completed."

"Since July of 2013, the Auburn Police Department has responded to five separate incidents involving Ms. Upham," the police department continued, "On four of those incidents, she was contacted by officers and she did not object to being transported by private ambulance for further evaluation. On the 5th incident, Misty had already left the residence and officers were unable to locate her. Each contact was handled professionally and with compassion, with the goal of getting Ms. Upham the attention and care she needed."

News
>
Movie News
October 24, 2014 05:48:28 GMT

Plot Details for Universal's upcoming "" remake may have leaked. According to Superhero Movie News, "the story follows Navy Seal Tyler Colt and his mission in the Iraqi desert to find a group of terrorists hiding out in a bunker."

"To him and his teams surprise the terrorists within the bunker turn out be nothing more than some grave robbers who have all magically died. Upon entering the bunker Tyler and his team also succumb to some mystical forces out of their control."

News
>
TV News
October 24, 2014 05:05:03 GMT

AMC Networks Inc. will spend $200 million to buy a 49.9% stake in BBC America. The New York-based company announced the longterm partnership deal with BBC Worldwide on Thursday, October 23.

Under the deal, AMC will have operational control of the home of such shows as "" and "", and manage it as a stand-alone channel. The BBC, which will retain 50.1% ownership, said that the partnership would help it reach new audiences in the U.S., while creating opportunities for the U.K.'s "creative community."

News
>
Music News
October 24, 2014 05:03:05 GMT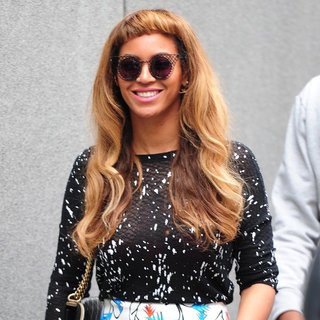 The music a person listens to is related to their intelligence, according to a study. For the past few years, software application writer Virgil Griffith has been tracking musical tastes based on the average SAT scores of several colleges throughout the country. Griffith compares students' scores with the artists they "liked" on Facebook.

The shows that students who achieved above-average scores prefer music by Beethoven or . , , , and are other acts favorited by smart people.

News
>
Celebrity Gossip
October 24, 2014 04:49:23 GMT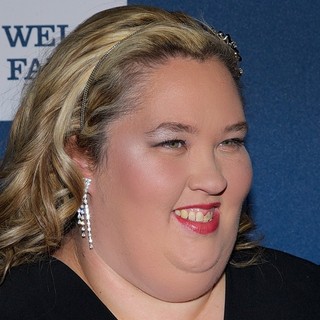 Mama June of TLC's reality show "" has responded to of her dating a sex offender named Mark McDaniel. Mama June took to her daughter Honey Boo Boo a.k.a. Alana Thompson's Facebook on Thursday, October 23, insisting that she left the alleged boyfriend ten years ago when he was convicted of aggravated child molestation.

"I want to make a post trying to clear up the rumors remember you can't believe everything you read! Ppl sell stories to the tabloid everyday that r false!" Mama June wrote. "It isnt true I promise my kids r #1 priority over anything else and I would never put them in danger period over this or anything else they r my life this is my past I left him 10 yrs ago for it and I wouldn't go back."

News
>
Music News
October 24, 2014 04:23:41 GMT

has released the official music video for "Let Me Know", her collaboration with . Hitting the web on Thursday, October 23, the sexy clip was directed by the R&B superstar herself.

In the video, Braxton is seen striking various poses in several outfits. She gives the camera a seductive look while writhing around on the bed and lying down on the floor with glitters covering her naked body. Her collaborator Future makes no appearance in the clip.

News
>
Movie News
October 24, 2014 04:11:55 GMT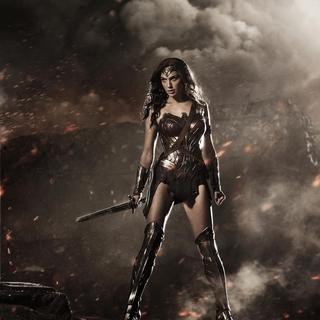 ©
Warner Bros. continues to show commitment to diversity. After announcing the first live-action female solo superhero film "" and the first African-American superhero movie "", now the studio is reportedly searching for a female director for the former.

Fans believe a female director would be a fitting choice to bring 's heroine character to the big screen and they have been campaigning to get WB's attention since its DC Comics movie slate. Now a report suggests studio is thinking the same thing.

News
>
TV News
October 24, 2014 04:05:31 GMT

It's the deciding moment for the remaining four designers on "" season 13 finale (part 2), which aired on Thursday, October 23. At the beginning of the 90-minute finale, Sean Kelly, Amanda Valentine, Charketa Glover and Kini Donovan Zamora were given $300 each to spend at Mood to rework their collections following reviews from the judges.

They only had a day and a half to do this. During the short time left, Char added a long, sporty dress with a hood, a sweatshirt that said "FLY", and a full skirt with a printed top to her collection, but mentor Tim Gunn thought it wouldn't work.

News
>
Celebrity Gossip
October 24, 2014 04:03:07 GMT

discusses her biggest fear with in a preview of "" which airs on Monday, October 27. The 24-year-old singer-songwriter reveals she's scared of sea urchins and getting arrested for no reason.

When Ellen brings up topic about sea urchins, Taylor responds, "If you knew what sea urchins were, you would be terrified of them." The "You Belong With Me" singer then explains of sea urchins, "They're like a grenade. They're sitting there waiting to completely injure you."

News
>
Celebrity Gossip
October 24, 2014 03:55:30 GMT

has appeared on "Between Two Ferns" to answer some funny questions from . The actor, who is starring in World War II drama "", appeared in Wednesday, October 22 episode of the show, wearing a dark shirt over a brown T-shirt and jeans.

"I'm just saying that I interviewed the president last time, and now I'm going to go back to interviewing dumb actors. It's all I'm saying! It's fine! It's fine! He's a big star," Galifianakis said, before introducing Pitt as "Bradley Pitts." "Bart Pit, 12 Years a Salve" showed up on screen at the same time.

News
>
Movie News
October 24, 2014 03:15:26 GMT

A new featurette of "" bears plenty of never-before-seen scenes including a singing . Portraying the evil witch, the veteran actress sings "Stay With Me" to Rapunzel after finding out that she plans to leave her for the prince.

The rest of the cast such as , and sing "I Wish", which is a reminder of the movie's theme "be careful what you wish for." The songs won composer Stephen Sondheim a Tony Award for Best Score in the stage musical version.

News
>
Music News
October 24, 2014 03:10:10 GMT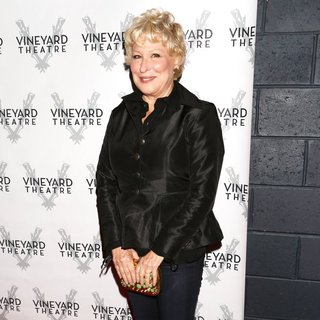 is now readying a new album, her first since 2006. Titled "", the upcoming record will feature the singer's covers of songs by famous girl groups including 's classic "Waterfalls".

Midler shared her cover of the trio's hit single on Thursday, October 23 via The Advocate. The new version finds the 68-year-old star slowing down the tempo and singing the lyrics over a piano and a soft drum beat.