News
>
Movie News
December 09, 2013 14:08:22 GMT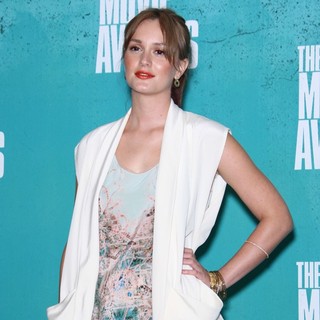 is set to make her Broadway debut in the revival of John Steinbeck's 1937 classic drama, "Of Mice and Men". The former "" actress will star on the stage production this spring opposite and .

The story centers on an unlikely friendship between two migrant field workers in California during the Great Depression. O'Dowd plays the mentally-challenged Lennie who befriends Franco's George. Meester has been attached to the role of Curley's wife, the flirtatious and beauty-obsessed young lady who caught the eyes of Lennie.

News
>
Music News
December 09, 2013 09:11:22 GMT

wraps up his Music Mondays series with his collaboration with , "Confident". Unlike most of the songs released during the past 10 weeks, the new track features more bouncy beats.

Bieber can be heard singing about meeting a girl and falling for her. "Focused, I'm focused/ She got a body like that/ I ain't never seen nothing like that/ Like a fantasy in front of me/ I think that something special is going down," he describes the girl.

News
>
TV News
December 09, 2013 08:48:43 GMT

As it's getting closer to Christmas, the U.K.'s ITV shares a trailer for "" Christmas episode. The video opens with Lady Cora's mother Martha Levinson, played by , arriving at the Crawleys' residence.

"The gang's all here!" Martha cheerfully says, which is responded with a snarky comment by The Dowager Countess, "Is that American for hello?" Later at the end of the snippet, Martha tells the Dowager, "My world is coming nearer, and your world is slipping further and further away."

News
>
Celebrity Gossip
December 09, 2013 08:45:08 GMT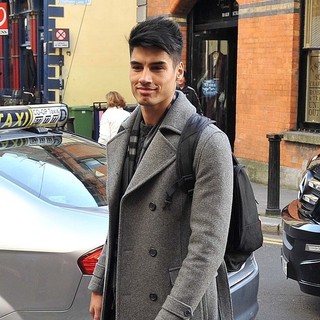 's member Siva Kaneswaran is now engaged to his girlfriend Nareesha McCaffrey. The boybander reveals details of the proposal in an interview with U.K.'s , saying that no one knew he was going to propose, including his bandmates Max George, Nathan Sykes, Tom Parker and Jay McGuiness.

"It was like a military operation to plan the proposal. I couldn't even tell the other boys in the band in case they blew the surprise," he says. McCaffrey originally wanted to throw a birthday party for the boybander in November, but the 25-year-old singer turned it into an engagement party instead.

News
>
Music News
December 09, 2013 08:41:47 GMT

is one of the artists who received the Kennedy Center Honor at a ceremony held at the John F. Kennedy Center on Sunday, December 8. The legendary singer, who's popular for his "Just the Way You Are", ''Uptown Girl" and "Allentown", was presented with the award for influencing American culture through the arts.

Joel said the honor stood apart from his six Grammy Awards. "This is different. It's our nation's capital," he told The Associated Press. "This is coming more from my country than just people who come to see me. It's a little overwhelming."

News
>
Celebrity Gossip
December 09, 2013 08:14:59 GMT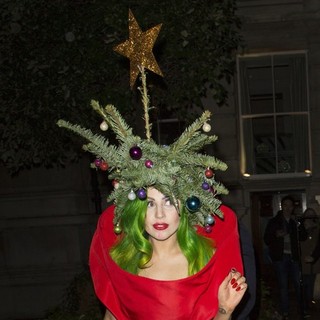 apparently is in the holiday spirit. The singer who is known for her unique outfit wore a pine tree as a hat as she left the "Jingle Bell Ball" show at O2 arena in London on Sunday evening, December 8.

The tree GaGa wore during the evening was completed with some baubles and a golden star on top. In addition to the tree hat, the "Applause" singer wore green wig, making her appearance similar to a Christmas tree. She additionally wore a red dress and towering boots as she walked to the Langham Hotel.

News
>
Music News
December 09, 2013 07:50:06 GMT

had a little problem with during KIIS FM Jingle Ball concert in Los Angeles on December 6. Some people accused the Nickelodeon star of dissing the former Disney darling for not singing live during her set.

The problem started when Gomez was caught lip-syncing after she suffered a technical malfunction onstage. Grande, who performed later and fortunately decided to sing live, also experienced similar technical issue as her microphone finally worked when the star was in the middle of performing a song.

News
>
TV News
December 09, 2013 07:38:54 GMT

MTV has apparently pulled the plug on "". Stars of the reality series revealed the show's cancellation with their tweets, as Katie Yeager wrote, "I'm grateful for this experience. Molli [her daughter] and I are ready to move on from this and live a normal life. Thanks for all the love and support."

Briana DeJesus tweeted, "Teen Mom 3 was one of the best experiences I ever had! I will never forget it!" She added, "Time to move on from MTV and do bigger and better things & no I don't mean become a porn star lol," possibly taking a jab at who starred in an adult movie after "" was axed.

News
>
Celebrity Gossip
December 09, 2013 07:27:54 GMT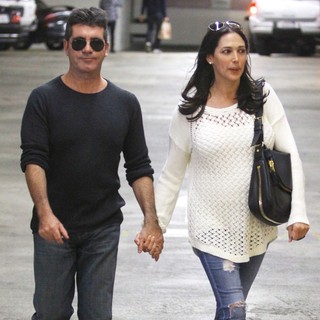 's baby mama Lauren Silverman has held a baby shower to welcome the couple's bundle of joy. The bash was held at the former "" judge's house in Beverly Hills on Sunday afternoon, December 8.

According to E! News, Cowell's former lovers Terri Seymour and Mezhgan Hussainy attended the fun event. The coach on "" was said leaving the house when the bash was about to start and spent his time at the Peninsula Hotel.

News
>
TV News
December 09, 2013 06:54:45 GMT

"" releases a dramatic teaser for its season 3 finale. Not sharing any footage from the upcoming episode, the video features montage of scenes from this season as Brody provides a voiceover.

"There's this man in Caracas. He's a doctor. He called me a cockroach...," he cryptically says. "Unkillable...Bringing misery wherever I go. This is about redemption - mine. I'm a lot of things, but I'm not a Marine anymore. I haven't been for some time."

News
>
Music News
December 09, 2013 06:50:03 GMT

It's time for to shine. Having penned hits for the likes of , , and , the 27-year-old singer/songwriter is now creating miracle for her own.

Before starting a solo career, Streeter was known for being in group RichGirl. After the band split, Streeter released solo singles "I Like It" and "It Won't Stop". The latter song, which peaked at No. 34 on Billboard 100, features guest vocal from Brown and is included in her newly-released first EP, ""

News
>
Celebrity Gossip
December 09, 2013 06:45:06 GMT

Country music crooner and his wife Sara are overjoyed. The couple welcomed a healthy baby boy, Ryker Mobley Brice, Wednesday, December 4. The bundle of joy weighed in at 8 lbs., 4 oz. and 20.5 inches long at time of birth. "Mobley was my great-granddaddy's middle name, my daddy's and mine," he explained the baby's name to Country Weekly.

Brice, 33, proudly showed off his newborn son on Twitter. "A week ago I didn't think I could be any happier. I was wrong. Our bran new baby boy Ryker Mobley Brice was born healthy, My heart is full," he wrote, before praising his wife, "Sara is the strongest and most amazing woman I know.. She did so good and He is perfect."

News
>
Celebrity Gossip
December 09, 2013 06:34:47 GMT

has got new hairstyle. The "Wrecking Ball" singer showed off the new hairdo which is completed with bangs as she attended 2013 KROQ Almost Acoustic Christmas on Saturday, December 7 in Los Angeles. The 21-year-old star wore all-black outfit at the event. She also had bright red lipstick.

The next day, ' daughter took to Instagram to share a fun photo of her with a friend. "Red wine & plastic cups #classylassy," she captioned the snap. The star, however, did not say anything about her new hairdo.

News
>
Movie News
December 09, 2013 06:10:26 GMT

"" grabs the top honor at another critics awards, adding to its big wins from Boston Society of Film Critics and Boston Online Film Critics. The Steve McQueen-directed drama is named this year's Best Picture by New York Film Critics Online.

The N.Y. group also agrees with the Boston film critics as they give Best Actor title to "12 Years a Slave" male lead and Best Actress to "" leading lady . Best Supporting Actor goes to (""), and Best Supporting Actress is given to Ejiofor's co-star .

News
>
Movie News
December 09, 2013 05:21:12 GMT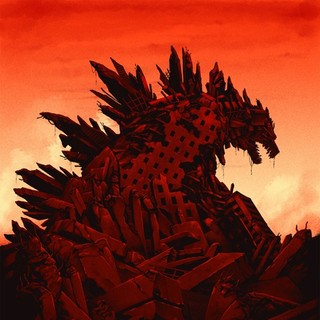 ©
While waiting for the official trailer, "" releases two viral videos and which introduce a so-called "MUTO Research". Question on what MUTO is arises since there is not much info available on the videos which show only static scenes and some distorted speech.

Directed by Gareth Edwards, the upcoming movie stars as a military member, as his on-screen wife, and as a scientist. They are joined in the cast ensemble by , and .