News
>
TV News
September 17, 2014 05:12:27 GMT

"" is close to crowning the winner of its 9th season. On Tuesday, September 16, the Top 6 performed live at Radio City Music Hall in a bid to win the $1 million prize.

Each act performed twice: a breakthrough performance and a new performance. Quintavious Johnson kicked off the competition with an encore of his semifinal performance of "I'd Rather Go Blind". Melanie Brown a.k.a. Mel B praised the 12-year-old's killer voice and said he's a true entertainer.

News
>
Celebrity Gossip
September 17, 2014 04:47:14 GMT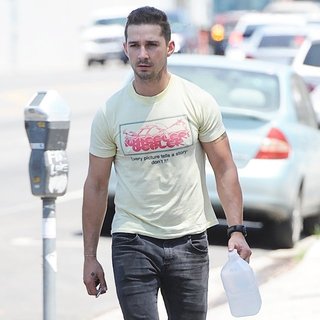 has obtained a restraining order against a deranged woman named Graciela Nahle who threatened to blow up his house, TMZ reports. Graciela was ordered to stay away from the "" actor for at least 100 yards.

According to court documents obtained by the site, Graciela had showed up at Shia's house for three times in recent months. The site claimed the woman once showed up eating watermelon on the "" actor's driveway and lashed out when she was asked to leave.

News
>
Celebrity Gossip
September 17, 2014 04:42:06 GMT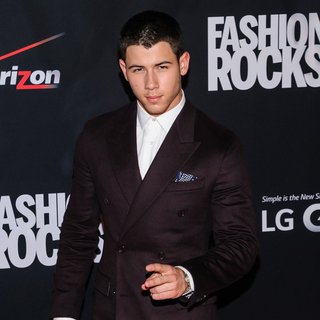 turned 22 on September 16. The former member of , who celebrated his birthday by releasing a music video for "", received loving messages from his family who wishes him a happy birthday.

"Happy Birthday to my main duder @nickjonas #keepsmiling," said his brother . He uploaded a throwback photo of the birthday boy on Instagram and decorated it with faux balloons. Another family member who wished Nick a happy birthday is his sister-in-law Danielle. She shared a photo of her adorable daughter with , Alena. "I am so excited!! Happy Birthday Uncle Nick!" read the caption.

News
>
Movie News
September 17, 2014 04:31:13 GMT

and are added to "" from director Douglas McGrath ("Emma", ""). The "" actor and the "" actress will share screen with to play his on-screen father and on-screen wife respectively.

The film is inspired by the true events about the construction of the New York landmark. The "" actor will portray young civil engineer Washington Roebling who is left to oversee the creation of Brooklyn Bridge after his father, the bridge's original architect, died. The young Roebling's obsession to get the job done threatens his health and his family until he discovers an improbable ally in his charming and shrewd wife Emily.

News
>
Music News
September 17, 2014 04:26:04 GMT

The nominees of the 2014 MTV Europe Music Awards have been unveiled. is the biggest nominee as she earns seven nods including Best Song and Best Video for -assisted "Dark Horse", Best Pop, Best Female and Best Live.

The 29-year-old performer is also nominated for Best U.S. Act alongside , , and another nominee that will be decided by fans. In contention for the last slot in the category are , , , and .

News
>
Celebrity Gossip
September 17, 2014 03:53:47 GMT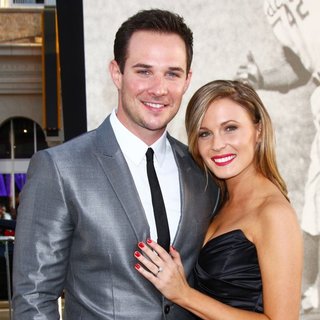 got married to his fiancee, Kristen McMullen, over the weekend of September 5, Us Weekly reported. A source told E! Online that the couple's nuptials was held on the East Coast in an intimate ceremony.

Ryan, who played the husband of Torrey DeVitto's Melissa Hastings on "", proposed to Kristen in New Zealand back in 2013. The 31-year-old actor told Us Weekly of his proposal at that time, "There is this awesome thing called Sky City, with a Stratosphere tower, and they light off about $300,000 worth of fireworks at midnight."

News
>
TV News
September 17, 2014 03:50:56 GMT

From a gladiator, Nick Tarabay now turns into superhero's enemy. The actor known for his portrayal of Ashur on Starz's historical drama "" is cast as a major supervillian for the third season of "".

He will portray Digger Harkness a.k.a. Captain Boomerang in multi-episode arc. He will first appear in the seventh episode and recur in the eighth episode, which is billed as a crossover with The CW's new series "".

News
>
Movie News
September 17, 2014 03:45:50 GMT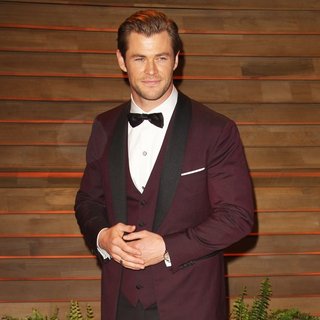 is attached to a feature film about a shady doctor battling the ghost of country music singer Hank Williams. The movie is adapted from Steve Earle's novel "I'll Never Get Out of This World Alive" which is titled after the last song released by the late musician before he died.

The pic follows Toby "Doc" Ebersole who's haunted by Williams' ghost following his involvement in the country singer's mysterious death in 1953. The story will pick up 10 years later in the red-light district of San Antonio, Texas after the doctor had his medical license revoked. He performs illegal medical procedure to support his morphine habit.

News
>
Celebrity Gossip
September 17, 2014 03:37:12 GMT

Daredevil Nik Wallenda is set to perform tightrope walk between skyscrapers in Chicago. Wallenda announced the mission on Tuesday, September 16, saying that he would attempt tightrope walk over the Chicago river at night on Sunday, November 2. The show will be broadcast live by Discovery at 4 P.M. PT/7 P.M. ET.

In the upcoming high-wire stunt, Wallenda will walk from the Marina City's west tower to the Leo Burnett Building more than 50 stories above the Chicago River without safety net or harness. Then, he will continue from Marina City's west tower to the east tower.

News
>
Music News
September 17, 2014 03:26:08 GMT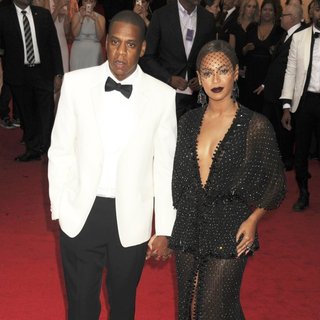 More collaborative projects between and husband are coming. After wrapping up their "On the Run" joint tour a few days ago, the power couple is now reportedly working on a joint album.

Dash Radio's DJ Skee broke the news on Tuesday afternoon, September 16. Sources close to the two superstars told him about the album and said that the now-anticipated set would be released in late 2014 or early 2015.

News
>
Celebrity Gossip
September 17, 2014 03:13:09 GMT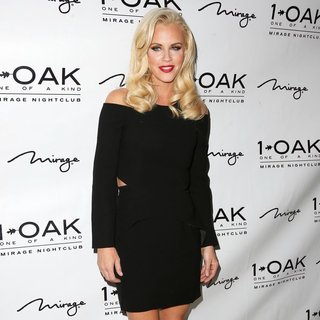 revealed that she lost her wedding ring in an interview with "Good Day NY" on Tuesday, September 16. When the host asked her where her wedding ring was, Jenny replied, "I've already lost the ring. "

The 41-year-old TV host, who got married to on August 31, explained, "We were staying in a hotel and you can't have a wedding ring on... it's a little hard to get romantic with diamonds on your hand. I removed it and put it on the room service table and they came and turned down the room and the ring was gone."

News
>
Movie News
September 17, 2014 02:55:45 GMT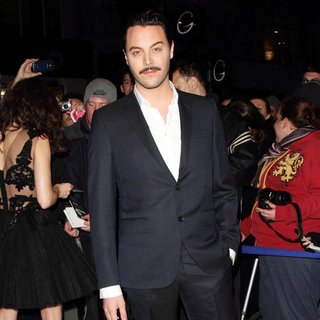 is not MGM and Paramount's choice for "" after all. It has just been announced that "" star has been cast as the titular role in the remake which already snagged to play the role of Ben-Hur's mentor Ildarin.

Actors who auditioned for the movie had to read for both Judah Ben-Hur and his close friend-turned-rival Messala. Huston was leaning towards the latter but director Timur Bekmambetov thought he had the "sympathetic manner and grit to play the title role," Deadline reported. Hiddleston's name was once attached to the role but apparently that did not work out. It is yet known which actor has landed the role of Messala.

News
>
TV News
September 17, 2014 02:54:02 GMT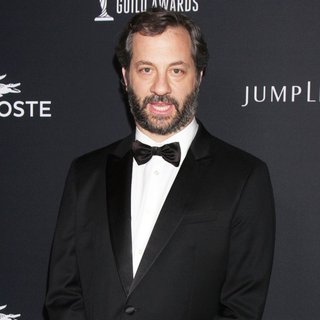 Netflix is giving a vote of confidence to "Love". The streaming service has picked up the original comedy by to series with a two-season commitment. The first season consisting of 10 episodes will debut in 2016, while the 12-episode season 2 will follow a year later.

"" star and comedian Paul Rust, who gained prominence after playing the male lead in 2009's film "", take the lead roles on the new series. They will play Mickey and Gus, a couple who navigates the exhilarations and humiliations of intimacy, commitment, and other things they were hoping to avoid.

News
>
Celebrity Gossip
September 17, 2014 02:51:12 GMT

has shared many photos from her recent birthday trip with her family. In some of the photos, Queen Bey flaunts her bikini body while posing in a yacht. There are also snaps of her and her husband being cuddly, sitting together on the beach and random photos of him under the sun and stepping into the water.

Some photos posted by the "Single Ladies" singer on her site show her daughter Blue Ivy playing on the sand. Other photos show the former member of wearing a birthday hat, their yacht, food and drinks.

News
>
Music News
September 17, 2014 02:37:18 GMT

celebrated his 22nd birthday on Tuesday, September 16 by releasing the anticipated music video for his current single "Jealous". Directed by artist Peter Tunney, the clip centers on the singer and his girlfriend Olivia Culpo.

Jonas, appearing on a number of TV screens, is featured riding his motorcycle, driving a taxi, getting defeated in a basketball game and playing piano with an old lady while his on-screen and off-screen love interest plays the cello in the clouds in her lingerie.