News
>
Celebrity Gossip
April 19, 2014 07:57:06 GMT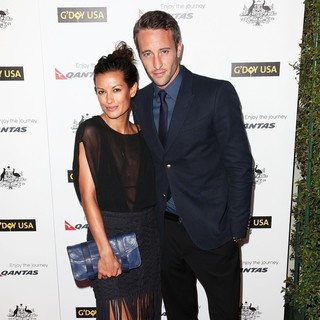 Congratulations are in order for . A representative for the "Hawaii Five-O" star confirms to PEOPLE that the actor has quietly tied the knot with his baby mama, Malia Jones, in a ceremony in Hawaii where the couple currently resides.

Australian-born O'Loughlin, 37, first stepped out together with model/surfer Jones, 37, back in January 2012. The pair welcomed their first child together, son Lion, last October. He has a teenage son Saxon and she has a 4-year-old son Spike both from previous relationships. Before seeing Jones, he dated fellow Aussie star .

News
>
Music News
April 19, 2014 06:05:59 GMT

Vogue is being sued over the song used in a behind-the-scene video for its and cover shoot. A former child singer named Ricky Spicer has filed a lawsuit against the magazine, claiming that the promo clip uses West's track titled "Bound 2" which contains unauthorized samples of his voice.

"Mr. Spicer's voice is used substantially throughout the video, comprising approximately 44 percent of the lyrics," states the New York civil suit, obtained by the New York Post. The suit, which is seeking unspecified compensation, claims that Vogue "knowingly used the voice audio recording of Mr. Spicer without his authorization or consent."

News
>
TV News
April 19, 2014 05:56:09 GMT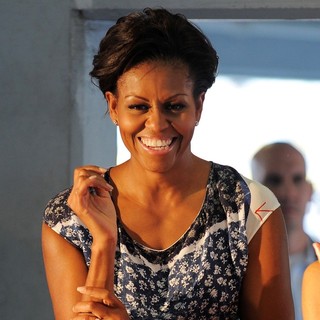 Michelle Obama has booked a trip to "". The FLOTUS is set to guest star in the upcoming penultimate episode of the show's second season which is expected to air on May 7. She will play herself and be joined by former "" finalist , who is also going to appear in the military-inspired episode.

According to the synopsis, in the episode Rayna organizes a charity concert at Fort Campbell after finding out Luke has been injured in Afghanistan, forcing him to cut his tour short. Deacon and Maddie are brought closer together as they chart a new course for their future.

News
>
Celebrity Gossip
April 19, 2014 05:43:16 GMT

has shared a selfie featuring many celebrity friends which apparently was taken during a dinner in Los Angeles on April 17. In a photo uploaded to her Instagram, the "Shakespeare in Love" star can be seen posing with , , Stella McCartney, , Sam Taylor-Wood and .

The stars were celebrating McCartney's birthday at a vegan restaurant Crossroads on Thursday. The designer also shared a photo from the dinner in which the stars struck different poses. "Gals night out! Gwen, Gwyneth, Nicole, Chelsea, Naomi, Sam and I x Stella," she wrote.

News
>
TV News
April 19, 2014 05:38:03 GMT

Lifetime has debuted the first trailer for "" sequel, "". Opened with dramatic scenes from the first TV movie, the video also shows the characters 10 years after the events of "Flowers in the Attic".

Corrine, looking messy, is seemingly locked up in what looks like a psych ward, screaming that she wants to see her children. Cathy and Chris, Corrine's elder children, have now grown up with the former becoming a ballerina.

News
>
Movie News
April 19, 2014 05:18:36 GMT
The Academy of Motion Picture Arts and Sciences has just announced key dates for the next Oscar ceremony. The 87th annual awards show is confirmed to take place February 22, 2015 at the Dolby Theatre in Hollywood, Los Angeles, and will be broadcast live on ABC.

The road to the movie's biggest night will kick off with Governors Awards on November 8 this year. Voting for nominations will begin December 29 and will be closed on January 8. The nominees will be unveiled January 15, and the final voting will end on February 17.

News
>
Music News
April 19, 2014 05:14:45 GMT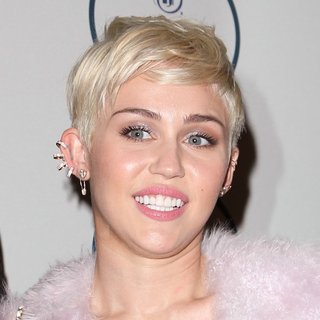 Hospitalized finally decides to push back the rest shows of her "Bangerz" tour in the U.S. A representative for the former Disney star has revealed that the scrapped shows have all been rescheduled for August.

"Existing tickets will be honored on the new dates, which include previously canceled and postponed dates," read a statement issued on Friday, April 18. "Additionally, two tour dates have been added in Pittsburgh and Chicago."

News
>
Celebrity Gossip
April 19, 2014 04:36:50 GMT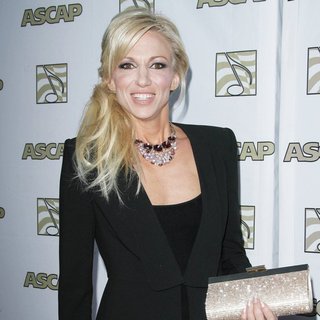 Former teen star Debbie Gibson reveals that she has been diagnosed with Lyme disease. The singer/songwriter opens up about the disease in a post which was written on April 16 after some fans commented on her skinny appearance. Gibson explains that she found out about the disease last year following extreme pain and other symptoms.

"The first symptoms came in the form of food sensitivities. I found I could not touch sugar, starch, caffeine, certain oils, etc., without having a severe reaction that felt like jolts of electricity running through my body. I felt like a live wire. Talk about 'Electric Youth'!" she reveals, making reference to her album which was released in 1989.

News
>
Movie News
April 19, 2014 04:16:05 GMT

"" unleashes a new clip. It shows Vikings playing a Quidditch-like tournament on the back of their flying dragons. Live sheep is tossed into the air, and the teams are racing to collect them and drop the cattle in their basket to score points.

The film takes place five years since Hiccup and his winged pal, Toothless, successfully united dragons and Vikings. The now-inseparable buddies journey through the skies, charting unmapped territories and exploring new worlds, which leads him to find his long-lost mother.

News
>
Music News
April 19, 2014 04:10:59 GMT

After being teased with numerous previews earlier this week, the music video for 's "You & I" finally arrived in full on Friday, April 18. Directed by longtime collaborator Ben Winston, the clip was shot at Clevedon Pier outside of Somerset, England.

It opens with , clad in a grey sweater and a pair of black jeans, walking on the pier while singing his lines. A few seconds later, he transforms into bandmate who continues walking in the same outfit.

News
>
TV News
April 19, 2014 04:05:37 GMT
NBC plans a star-studded special to celebrate the 40th anniversary of "" next year. The live special which will run for three hours from 8 P.M. to 11 P.M. on February 15, 2015 will feature star-studded line-up that includes past and present cast members.

" 'Saturday Night Live' is an institution unlike anything else in television history," said Robert Greenblatt, Chairman, NBC Entertainment, in a statement. "The many brilliant 'Not Ready for Primetime Players' over the years is a who's who of film and television comedy for the last two generations."

News
>
Movie News
April 19, 2014 03:52:08 GMT

There is no chance Spider-Man is going to swing by "" or other Marvel comic book movies from different studios. There was a rumor of "X-Men" crossover after "" clip was shown in "" post credits, but producers Avi Arad and Matthew Tolmach insist they have no plan for such crossover.

"I think I'm probably a little bit of the militant here. I think it will take a moment in which we've run out of ideas. There's so much to tell about Spider-Man. There's so much to tell about . The relationship between Spider-Man and Venom will bring a whole other world in," Arad explained to IGN in a new interview.

News
>
Celebrity Gossip
April 19, 2014 03:41:54 GMT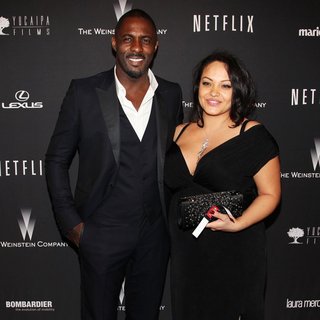 has welcomed a son with girlfriend Naiyana Garth. The baby boy, named Winston, was born on Thursday, April 17. The star of "" announced the happy news in a Twitter post the next day. He wrote, "My son, Winston Elba, was born yesterday. Truly amazing."

The "" star also shared a glimpse at the newborn baby in a photo attached to the post. The black-and-white snap shows baby Winston's small hand holding his daddy's finger. In addition to Winston, the British actor is a father to a daughter Isan from his previous marriage to Dormowa Sherman.

News
>
Music News
April 19, 2014 03:17:04 GMT

has previewed his highly-anticipated album, "", with a new track called "Till I Find You". The upbeat song is available for free download after fans pre-order the star's debut LP on iTunes.

Some Mahomies may be familiar with "Till I Find You", as it was played by a U.S. radio last fall. It sounds like an early 2000s track that would have been recorded by or . In it, Mahone talks about him "running around the world" trying to find a girl who's stolen his heart.

News
>
Movie News
April 19, 2014 02:58:24 GMT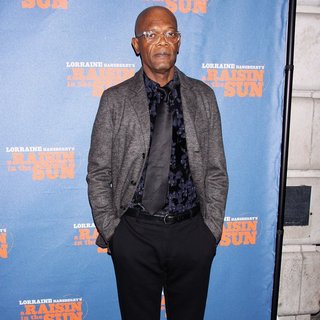 has announced one of the actors cast in staged reading of his unmade script "". , the star of his films "Pulp Fiction" and "", is set to play a part in the event scheduled this coming weekend.

The one-night-only live reading will take place April 19 at the Theatre at the Ace Hotel in downtown Los Angeles. All proceeds will be donated to benefit Film Independent's programming efforts at LACMA.