News
>
Celebrity Gossip
December 06, 2013 14:00:25 GMT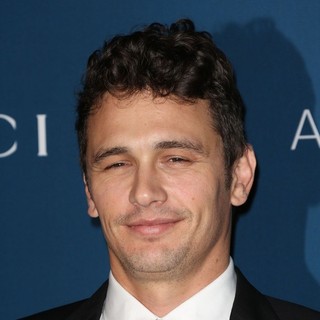 displayed his "works of art" on Instagram and named them "50 Shades of Batman and Robin". The , which title refers to EL James' "50 Shades of Grey" book series, could be considered NSFW.

The actor seemingly suggested that the two superheroes are gay by posting a picture of a man wearing a chest-baring, bondage-style Batman costume and also a man wearing Batman mask with what appeared to be semen on top of it.

News
>
Celebrity Gossip
December 06, 2013 13:26:24 GMT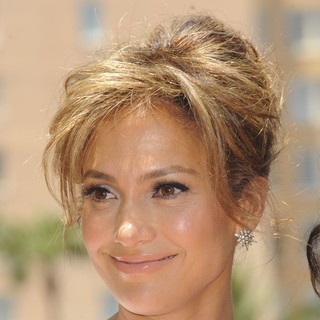 wants her old name back. The "Live It Up" singer is now legally known as Jennifer Muniz, which is her ex-husband 's real last name.

Lopez and Anthony have been going through the divorce for more than 18 months. They announced their split in July 2011 after seven years of marriage. Anthony formally filed for divorce in April last year but remained friends with Lopez.

News
>
TV News
December 06, 2013 09:08:50 GMT

has shared the first look at a TV show that he has been working on for years, "". The variety show will feature animation, music, short films and live performances with hundreds of thousands of cast members, including artists, writers, photographers and musicians.

The project began in 2005 as an online production community, in which various contributors can send standout multimedia segments. It has been growing ever since with their works being screened at several film festivals.

News
>
Music News
December 06, 2013 08:53:28 GMT

returned to "" on Thursday night, December 5, but this time not as the contestants. The trio, who finished fourth in the second season of the FOX singing competition, visited judges and to perform their "Just for One Day".

On the same day, the group comprising of Wesley Stromberg, Keaton Stromberg and Drew Chadwick announced that they would embark on their first national headline tour next year. "We're going on TOUR!!!!" they shared their excitement on Twitter.

News
>
TV News
December 06, 2013 08:25:30 GMT

Brian Griffin may be brought back to life for a Christmas episode of "". The recently deceased dog will appear in "Christmas Guy" which is set to air on December 15, so Entertainment Weekly reports. It's unclear how Brian will be resurrected as FOX declines to comment on the news.

The official synopsis of the episode reads, "When Carter Pewterschmidt cancels the annual Quahog Christmas carnival, because he hates the holiday, Peter must transform his father-in-law from a Scrooge into a hometown hero in order to salvage the event. Meanwhile, Stewie devises a master plan to get the one and only thing he wants for Christmas."

News
>
Movie News
December 06, 2013 08:01:33 GMT

The first full trailer for crime thriller "" comes out, featuring as a District Attorney named Mitch Brockden who finds himself in a serious trouble. He accidentally hits a man in a fatal car accident on a silent night and flees the scene.

When a suspect () is brought in, he feels compelled to throw the case against the accused criminal who was found with the body and blamed for the crime. He believes the accident left his victim dead, but is he really the one responsible for the man's death?

News
>
Music News
December 06, 2013 07:53:44 GMT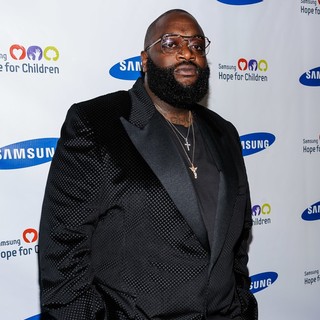 Back in October, announced that his long-awaited new album entitled "" would be released on December 17. However, the rapper has just revealed that his sixth studio effort won't arrive as scheduled.

In a recent interview on SiriusXM's Hip-Hop Nation, the boss of Maybach Music Group said that he had pushed back the album's release date to 2014. "I'm still putting final touches on the album," he said.

News
>
TV News
December 06, 2013 07:45:21 GMT

Stefan will try to bargain with Dr. Wes to free Elena and Damon in the midseason finale of "". The younger Salvatore holds Aaron hostage in an attempt to save his loved ones, who are still locked in Wes' torture chamber.

Stefan looks very mad and ready to kill as he holds Aaron by the throat up against a wall, warning Aaron not to test him. Meanwhile, Enzo, who is still alive after left to die by Damon in 1950s, may turn against Damon.

News
>
Movie News
December 06, 2013 07:33:58 GMT

oozes sexuality in the first trailer for thriller/horror "". But looks can be deceiving for there is a sinister side behind her character's alluring appearance. Playing a beautiful nurse named Abby, she uses her smoldering sexuality to lure cheating men to their brutal deaths.

By day Abby is a dedicated nurse, someone you wouldn't hesitate to trust your life with. But by night, her true side comes out. A new female nurse Danni unwittingly spurns Abby as she rejected the closeted killer's advances, unleashing Abbie's fury and a rampage of terror.

News
>
Music News
December 06, 2013 07:17:18 GMT

has teased the music video for her newest single, "Perfume", with a preview. Arriving via the singer's Twitter on Thursday, December 5, the 38-second teaser features some shots of Spears and her on-screen boyfriend.

Spears is seen getting emotional many times as she plays the girl who thinks that her boyfriend is having an affair with another woman. "So I, wait for you to call/ And I try to act natural/ Have you been thinking bout her or about me?" she wonders.

News
>
Celebrity Gossip
December 06, 2013 06:55:29 GMT

A man has been arrested for allegedly stealing a piece of the car died in on November 30. According to L.A. County Sheriff's Department, 18-year-old Jameson Witty and a 25-year-old man stalked a truck which the destroyed Porsche Carrera GT was loaded onto at 10 P.M. on Saturday night.

When the tow truck stopped at a red light between Newhall Ranch Road and McBean Parkway, one of the men run to the truck and snatched a section of the car, its T-top roof panel, and then drove off. The truck driver saw them and helped detectives identify them.

News
>
Celebrity Gossip
December 06, 2013 06:32:36 GMT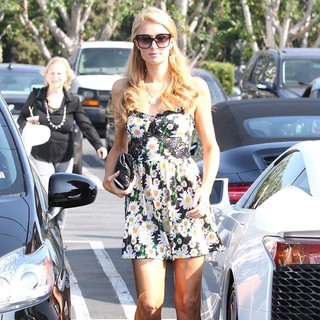 is fuming over a fake tweet that suggested she confused South African leader Nelson Mandela with American civil rights activist Martin Luther King Jr. A screenshot of the hoax message was posted by @DeletedTweets before it was slammed by the hotel heiress.

The fake tweet read, "RIP Nelson Mandela. Your 'I Have a Dream' speech was so inspiring. An amazing man," to which Hilton reacted, "Whoever made that stupid fake tweet lacks respect to the loss the world is mourning right now. Same goes for all the blogs who ran with it."

News
>
Movie News
December 06, 2013 06:26:21 GMT
©
"" will be released in two parts, and both have got U.S. release dates. The first part will be available on VOD March 6, 2014 before hitting theaters on March 21, while the second one will arrive in theaters on April 18 after getting a video-on-demand release April 3.

"Nymphomaniac: Part One" will revolve around the story of Joe (), a self-diagnosed nymphomaniac who is badly beaten and left in an alley. She's helped by an older bachelor, Seligman (), who takes her into his home.

News
>
Celebrity Gossip
December 06, 2013 06:18:29 GMT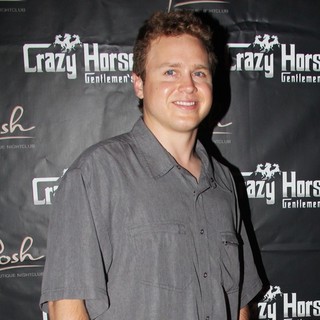 , 30, is one step closer to graduating from University of Southern California. The former MTV reality star proudly tweeted Thursday, December 5, "Today was my last day of College @USC! Best 10 years of my life! #Trojans."

"I'm done with classes," Pratt added to Us Weekly. "I still have one final, Spanish 3, but thankfully I have two weeks to study for it. My degree is going to be in political science."

News
>
Music News
December 06, 2013 06:08:51 GMT
is no longer expected to perform at Grammys Nominations Concert. The Toronto rapper, who had been lined up to perform since October, withdrew from the event at last minute due to "scheduling complications."

"Unfortunately, due to scheduling complications, Drake will no longer be performing," Drake's representative told TMZ. "[He's] currently in the middle of his nationwide 'Would You Like A Tour?' and sincerely apologizes to his fans that he can't be there."