News
>
Movie News
December 08, 2013 01:20:09 GMT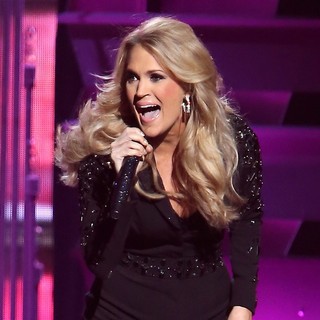 knew that slipping into the shoes of beloved actress was going to generate criticisms, yet she can't help to respond. After her critically-panned performance on NBC's "", she took to Twitter to bash "mean people."

Underwood's acting chop got under scrutiny from fans of the classic movie, including original star Kym Karath. "Must admit some scenes are actually painful to watch," the actress who played Greti von Trapp tweeted on Friday, December 6. "Mystified & disappointed so far by SOM special. So far only happy with . Love Carrie Underwood but this role is just not right for her. She is lovely her voice is beautiful but acting is wrong."

News
>
Music News
December 08, 2013 00:58:25 GMT

gave new meaning to Christmas with her sexy version of the festivity. Performing for KIIS FM's Jingle Ball at Staples Center on Friday, December 6, she writhed against a "very bad" Santa's crotch, ground on a sexy female reindeer, and rubbed a dwarf's cone bra.

The 21-year-old singer took the stage for "#GetItRight" in a high-cut sequined briefs and matching crop top. She strutted around the stage with a fluffy Channel bag and a microphone shaped like a candy cane. "You are a VERY BAD Santa ‪@CheyneThomas," Cyrus tweeted a day after the performance along with a photo of her and the Santa.

News
>
Music News
December 07, 2013 06:33:45 GMT

The full nominations of the 2014 Grammy Awards have been announced. leads the pack with 9 nominations in various categories that include Best Rap Performance for his "Tom Ford", Best Rap Album for his chart-topping "" and Best Rap Song for his collaboration with , "Holy Grail".

Meanwhile, Timberlake himself is set to battle against other musicians in 7 categories. He's up for awards like Best Pop Duo/Group Performance for his "Suit & Tie" and Best Pop Solo Performance for "Mirrors". Shockingly, his double album "" and "" are not nominated for Album of the Year.

News
>
Music News
December 07, 2013 06:29:20 GMT

The live concert announcing nominees for the 56th Annual Grammy Awards was kicked off by & Ryan Lewis at the Nokia Theatre in Los Angeles Friday night, December 6. The duo rocked the stage with Wanz, performing their No. 1 hit "Thrift Shop" at the -hosted event.

sang from Canada. The West Coast pop star delivered her empowering single "Roar" in an acoustic set. "I hope this song inspired you guys and helped bring out that self-strength," she said. "I hope you guys found your 'Roar' through all of this, even if you didn't think you had it."

News
>
Music News
December 07, 2013 06:06:48 GMT

Footage from the live telecast of Grammy Nominations concert Friday night, December 6 has flooded the internet. and were among the performers featured at the event. The former belted out her smash hit "Royals", and the latter sang her chart-busting "I Knew You Were Trouble".

Lorde took the stage at the Nokia Theatre in Los Angeles, wearing a simple white top and dark pants. The 17-year-old New Zealand singer got four nominations; Record of the Year, Song of the Year & Best Pop Solo Performance for the single she sang that night, and Best Pop Vocal Album for "".

News
>
Celebrity Gossip
December 07, 2013 05:59:13 GMT

's brother has been said accusing of masterminding an attack on him. Barron Hilton, who was beaten on Friday, December 6, told the police that the "" actress was behind the attack, TMZ reports.

Barron reportedly was attending a party at a Miami mansion where Lindsay has been staying for the Art Basel festival. During the bash, someone allegedly accused Barron of talking behind Lindsay's back, resulting in the attack.

News
>
TV News
December 07, 2013 05:42:50 GMT

"" won't return until 2014, but A&E tries to tide fans over the series' return with two new promos. In one of the clips, Norma Bates () changes her son Norman's sheet when suddenly blood starts creeping up. In the other promo video, Norman () practices his newfound taxidermy skills on a dead crow.

Another drama series, "", also premieres on the cable channel next year and it has been previewed in a newly-released teaser video. The sneak peek gives a look at 's Catherine Jensen washing her hands while a girl's voice, which is apparently in her head, seemingly channels a killer's thought.

News
>
Movie News
December 07, 2013 05:28:42 GMT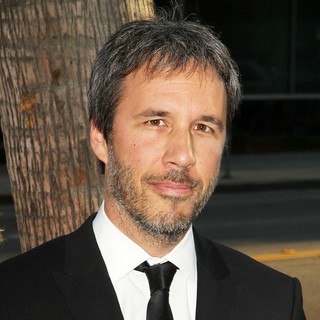 Hot on heels of his success with "" starring and , Denis Villeneuve is eyed to direct "". It's a ""-esque crime drama scripted by "" actor Taylor Sheridan.

In the story, mercenaries are allowed to breach the Mexico/U.S. border to arrest criminals as long as they are accompanied by a legitimate law officer. A female cop accompanies two male delta-force rangers to catch a drug lord, and they get the shock of their life as they find across the border a violent and depraved world they never imagined.

News
>
Celebrity Gossip
December 07, 2013 05:01:07 GMT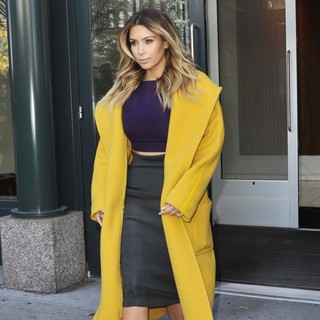 has made a fan's dream come true. The 33-year-old reality star invited a huge fan to sit with her in VIP area when she was supporting at his concert in New Orleans on Thursday, December 5.

The fan, who goes by @MyleezaKardash on Twitter, documented her exciting experience on Twitter. The fan at first wrote that she was looking for Kanye's fiancee in the crowd. After noticing that she was a huge fan, Kim decided to invite her and her friend to be with her. "I'm sending someone to go get you so you can come sit with me!!! Need your seat # & section. DM me ASAP!!!" Kim wrote.

News
>
Movie News
December 07, 2013 04:54:14 GMT

The first trailer for "" arrives, featuring an innocent and a not-so-innocent . She plays a young psychiatric patient who's been raised in isolation her entire life, while he portrays the "black sheep" son of a wealthy family.

He needs his parents' money to get him out of debt, and she wants an adventure. Their paths cross and he takes the naive girl home for his brother's wedding to help make a good impression with the family. "It has pretty mixed, disastrous results, but it's fun along the way," Scott told EW.

News
>
Music News
December 07, 2013 04:43:25 GMT

The music video for ' "Wrecking Ball" tops the list of Vevo's most-viewed music video of 2013. The Terry Richardson-directed visuals has so far been viewed over 371 million times and is the fastest video to pass 100 million views in the site's history.

Released back in September, the raunchy clip features the former Disney princess going nude while swinging on the top of a wrecking ball. It garnered 19.3 million views during its first day on the site, immediately breaking the previous record set by 's "Best Song Ever".

News
>
TV News
December 07, 2013 04:26:00 GMT

and try to show their musical skills in the first promo for the 2014 Golden Globe Awards, but end up singing off key. The duo wants to preview the opening song they wrote for the upcoming event with Poehler giving the first note on the piano, but they don't give anything beyond that since they're arguing over the right key.

The former "" alumni will be back hosting the annual awards event for the second time after handling the same duty in January this year. The upcoming 71st installment will be held Sunday, January 12, 2014 at the Beverly Hilton in Beverly Hills, California and air live on NBC.

News
>
Movie News
December 07, 2013 04:21:42 GMT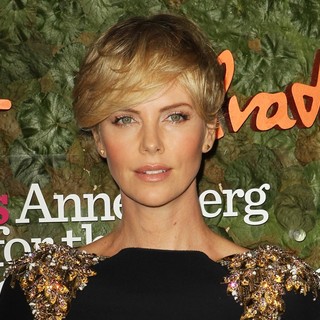 Another A-list actress is added to the casting report of "". According to Schmoes Know, has received an offer to be part of the kick-ass team in the all-female version of 's "".

Millennium Films' executive Avi Lerner previously revealed in an interview that he was courting "" witch , "Charlie's Angels" actress and "Resident Evil" star for the project.

News
>
Movie News
December 07, 2013 04:06:38 GMT

is added to the cast ensemble of Stephen Frears' untitled . The movie is currently shooting on location in Europe, and the "" actor will join when the production moves Stateside for the final stages.

Meanwhile, "" actress Olivia Cooke is tapped as the leading lady in "", Universal's horror movie based on the Hasbro board game. She will be joined by who is cast as the male lead, with Stiles White serving as a director.

News
>
Celebrity Gossip
December 07, 2013 03:58:55 GMT

has revealed more of her opinion concerning ' revealing essay written for Vulture. Speaking at a celebration event for NYLON magazine's December issue in West Hollywood on Thursday, December 5, the former Disney star said that she was not mad at Joe for talking about her past drug problem and they would stay close.

Speaking to E! News, the coach on "" said with a laugh, "Well, first I was like, 'Umm, we need to talk,' and then we talked and I was fine. I was like, 'Look, I'm not mad at you but you need to choose your words more carefully next time.' "