News
>
TV News
December 07, 2013 05:42:50 GMT

"" won't return until 2014, but A&E tries to tide fans over the series' return with two new promos. In one of the clips, Norma Bates () changes her son Norman's sheet when suddenly blood starts creeping up. In the other promo video, Norman () practices his newfound taxidermy skills on a dead crow.

Another drama series, "", also premieres on the cable channel next year and it has been previewed in a newly-released teaser video. The sneak peek gives a look at 's Catherine Jensen washing her hands while a girl's voice, which is apparently in her head, seemingly channels a killer's thought.

News
>
Movie News
December 07, 2013 05:28:42 GMT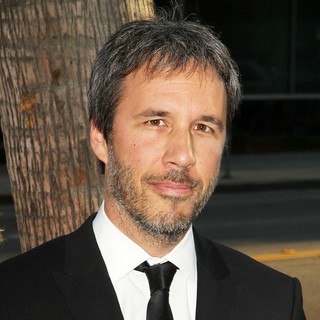 Hot on heels of his success with "" starring and , Denis Villeneuve is eyed to direct "Sicario". It's a ""-esque crime drama scripted by "" actor Taylor Sheridan.

In the story, mercenaries are allowed to breach the Mexico/U.S. border to arrest criminals as long as they are accompanied by a legitimate law officer. A female cop accompanies two male delta-force rangers to catch a drug lord, and they get the shock of their life as they find across the border a violent and depraved world they never imagined.

News
>
Celebrity Gossip
December 07, 2013 05:01:07 GMT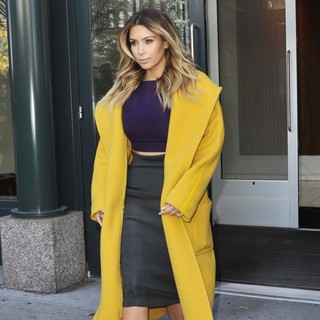 has made a fan's dream come true. The 33-year-old reality star invited a huge fan to sit with her in VIP area when she was supporting at his concert in New Orleans on Thursday, December 5.

The fan, who goes by @MyleezaKardash on Twitter, documented her exciting experience on Twitter. The fan at first wrote that she was looking for Kanye's fiancee in the crowd. After noticing that she was a huge fan, Kim decided to invite her and her friend to be with her. "I'm sending someone to go get you so you can come sit with me!!! Need your seat # & section. DM me ASAP!!!" Kim wrote.

News
>
Movie News
December 07, 2013 04:54:14 GMT

The first trailer for "" arrives, featuring an innocent and a not-so-innocent . She plays a young psychiatric patient who's been raised in isolation her entire life, while he portrays the "black sheep" son of a wealthy family.

He needs his parents' money to get him out of debt, and she wants an adventure. Their paths cross and he takes the naive girl home for his brother's wedding to help make a good impression with the family. "It has pretty mixed, disastrous results, but it's fun along the way," Scott told EW.

News
>
Music News
December 07, 2013 04:43:25 GMT

The music video for ' "Wrecking Ball" tops the list of Vevo's most-viewed music video of 2013. The Terry Richardson-directed visuals has so far been viewed over 371 million times and is the fastest video to pass 100 million views in the site's history.

Released back in September, the raunchy clip features the former Disney princess going nude while swinging on the top of a wrecking ball. It garnered 19.3 million views during its first day on the site, immediately breaking the previous record set by 's "Best Song Ever".

News
>
TV News
December 07, 2013 04:26:00 GMT

and try to show their musical skills in the first promo for the 2014 Golden Globe Awards, but end up singing off key. The duo wants to preview the opening song they wrote for the upcoming event with Poehler giving the first note on the piano, but they don't give anything beyond that since they're arguing over the right key.

The former "" alumni will be back hosting the annual awards event for the second time after handling the same duty in January this year. The upcoming 71st installment will be held Sunday, January 12, 2014 at the Beverly Hilton in Beverly Hills, California and air live on NBC.

News
>
Movie News
December 07, 2013 04:21:42 GMT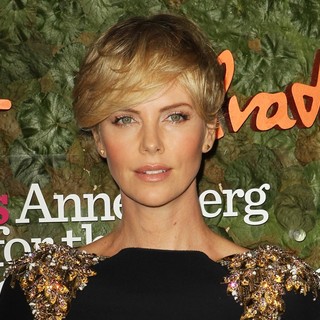 Another A-list actress is added to the casting report of "". According to Schmoes Know, has received an offer to be part of the kick-ass team in the all-female version of 's "".

Millennium Films' executive Avi Lerner previously revealed in an interview that he was courting "" witch , "Charlie's Angels" actress and "Resident Evil" star for the project.

News
>
Movie News
December 07, 2013 04:06:38 GMT

is added to the cast ensemble of Stephen Frears' untitled . The movie is currently shooting on location in Europe, and the "" actor will join when the production moves Stateside for the final stages.

Meanwhile, "" actress Olivia Cooke is tapped as the leading lady in "", Universal's horror movie based on the Hasbro board game. She will be joined by who is cast as the male lead, with Stiles White serving as a director.

News
>
Celebrity Gossip
December 07, 2013 03:58:55 GMT

has revealed more of her opinion concerning ' revealing essay written for Vulture. Speaking at a celebration event for NYLON magazine's December issue in West Hollywood on Thursday, December 5, the former Disney star said that she was not mad at Joe for talking about her past drug problem and they would stay close.

Speaking to E! News, the coach on "" said with a laugh, "Well, first I was like, 'Umm, we need to talk,' and then we talked and I was fine. I was like, 'Look, I'm not mad at you but you need to choose your words more carefully next time.' "

News
>
TV News
December 07, 2013 03:37:54 GMT

ABC has trimmed "" season 3 episode order from the full 22-episode order to 18. It's considered unusual since the Shonda Rhimes-created drama is a hit for the network. There's no official explanation for the cutback, but the news comes on the heel of reports that lead star is pregnant.

The Emmy-nominated actress herself hasn't confirmed her pregnancy, but it's highly likely that the decision to reduce "Scandal" episode was made to accomodate this. The 36-year-old, who is married to NFL player Nnamdi Asomugha, is reportedly due to give birth in spring, which would've given no time for the show to complete the filming of the last four episodes.

News
>
Music News
December 07, 2013 03:34:18 GMT

and are joining forces for something hot and they have teased it in a new advertisement for the Beats Pill, a portable speaker system from Dre's Beats. In the 90-second ad, the two stars are seen recording a song in a studio together.

Lamar, who is signed to Dre's Aftermath Entertainment label, then gets frustrated as he thinks something is not right with the track. Dre later suggests that they take a break and work on it again later.

News
>
Movie News
December 07, 2013 03:11:37 GMT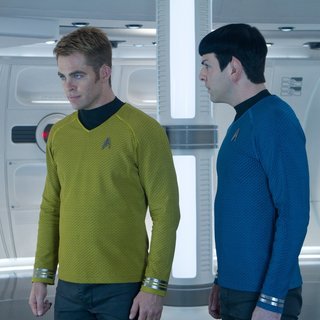 ©
"" assembles trio of writers, THR learns. Roberto Orci, who has been a screenwriting and producing team for the first two films along with Alex Kurtzman, will get new helping hands from J.D. Payne and Patrick McKay, since Kurtzman will sit out the scripting duty for the third installment.

J.J. Abrams, who directed 2009's "" and 2013's "", won't reprise his role as a helmer either in the next project due to his commitment with "". However, the filmmaker will still be involved in the production.

News
>
Celebrity Gossip
December 07, 2013 02:50:43 GMT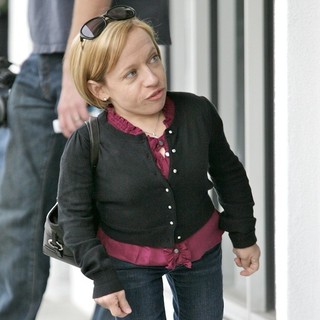 Jen Arnold, who stars on TLC's "The Little Couple", is receiving treatment following a rare type of cancer diagnosis. The neonatologist, however, remained positive, telling PEOPLE in a statement that her prognosis was good and she was battling the disease with surgery and chemotherapy.

"I have recently been diagnosed with a rare type of cancer and am currently undergoing treatment, including surgery and chemotherapy," she said. "I am very fortunate as the prognosis is good. While there is never a good time to get news like this, getting it just as we are building our new family is tough in many ways."

News
>
TV News
December 07, 2013 02:44:23 GMT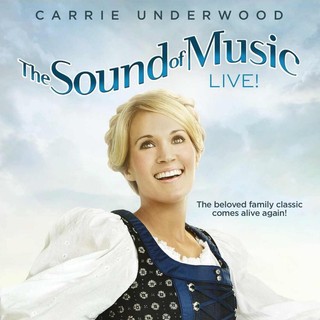 ©
"" was a big hit for NBC despite fans' protests on the casting choice and negative reviews from critics. According to Nielsen, the remake of the Broadway musical scored 18.5 million viewers, topping any programs in other big networks during the broadcast on Thursday night, December 5.

The three-hour special even beat out CBS' hit sitcom "", which had always ranked first in overall viewers in the 8 P.M. slot since May 12, but finished second that night. The comedy series, however, still won over "Sound of Music Live!" in the 18-49 demo for the half-hour.

News
>
Music News
December 07, 2013 02:32:02 GMT

has filmed the music video for her collaboration with , "Do What U Want". The 27-year-old singer has also teased the project with a provocative black-and-white picture that features her wearing bikini while straddling her collaborator.

GaGa promised that the upcoming clip would be different from her previous ones. She tweeted, "I know you're waiting for the DWUW video. Its unlike any video I've ever done. Very Personal. Just making it perfect. Exciting."