News
>
Celebrity Gossip
March 12, 2014 00:39:59 GMT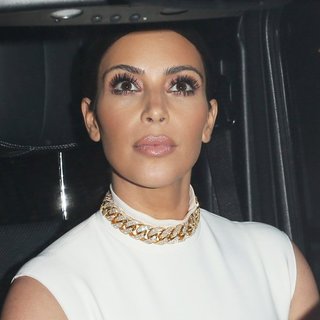 was involved in a minor car crash while she was driving along Sunset Boulevard on Tuesday, March 11 morning. Her $100,000 Mercedes G Wagon got a mere scratch while the other vehicle, a Nissan Sentra, took a bigger damage on the front grill.

Kim was making a left turn at an intersection while the other driver was going in the opposite direction with his right turn signal on, an eyewitness told TMZ. The other driver went straight instead, causing the two cars to collide.

News
>
TV News
March 12, 2014 00:15:50 GMT

Only can turn serious crime drama "" into a love story. A spoof of the hit HBO series starring him and was released under the title "True Detective 2", just a day after the real show aired its season 1 finale on Sunday, March 9.

"Next season will follow two completely different detectives on a completely different case," Kimmel said in the introduction. "There's been much speculation about which actors will be tapped to play those roles, and I'm excited to announce here at Southwest the identity of those actors, and also to announce that it is going to be set here in Austin next season."

News
>
Celebrity Gossip
March 11, 2014 15:37:03 GMT

President Barack Obama showed the world he could be funny too. The U.S. leader appeared in ' "Between Two Ferns" parody show on Funny or Die to encourage America's youth to register for health insurance under the Affordable Care Act on the government's website, .

"I have to say, when I heard that people actually watch this show, I was actually surprised," Obama said in the beginning of the video before Galifianakis shushed him as he began the show. The president was questioned about pardoning turkeys to North Korea before he was subjected to the question, "What is it like to be the last black president?" Obama answered, "Seriously? What is it like for this to be the last time you talk to a president?"

News
>
TV News
March 11, 2014 15:00:49 GMT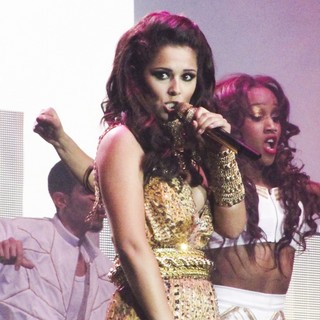 personally announced that she officially returned to "" U.K. The 30-year-old singer posted a playful photo of her straggling the show's producer on the neck and captioned, "GUESS WHAT!! ... I'm baaaacccckkkkk!!!! iMayActuallyRingHisNexk #XFactor2014 #leggooo."

Cowell also shared the news on his Twitter, writing, "It's official. Cheryl is back. Be careful what you wish for!" He added, "Most importantly she is a brilliant judge of talent." Cole will begin her judging duty again on the 11th season which is scheduled to debut later this year. Cowell, who quit the show in the eighth series, is also making a comeback.

News
>
Celebrity Gossip
March 11, 2014 14:37:36 GMT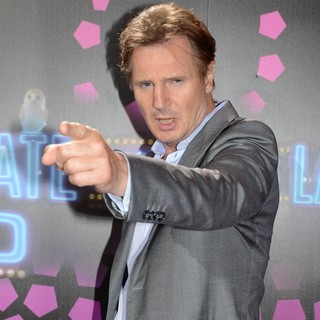 By supporting the horse-drawn carriage industry, has sought war against animal lovers. The actor recently hosted a tour for City Council members at the Clinton Park Stables to show how well-cared the horses were, prompting Irish animal right groups to protest.

Comprised of Irish groups in Ireland and Irish Americans, the group called itself "Coalition to Ban Horse-Drawn Carriages". They slammed Neeson for inviting Mayor de Blasio and 51 council members to the tour although the Mayor was eventually absent from the event.

News
>
Music News
March 11, 2014 09:09:53 GMT

has shared more details about her long-awaited new album on "". The country superstar revealed that her forthcoming record, "", would finally arrive on June 3.

During the Monday, March 10 episode of the ABC show, Lambert also unveiled the official cover art for what will be her fifth solo studio effort. In the artwork, the "Mama's Broken Heart" singer is seen flaunting her long leg in a thigh-high slit black dress.

News
>
Music News
March 11, 2014 08:51:47 GMT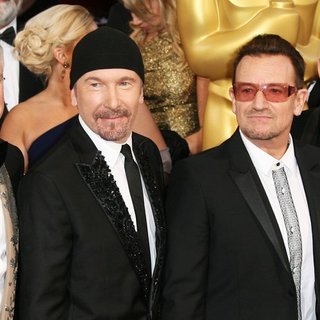 's highly-anticipated new album and tour are not pushed back to next year. A representative for the Irish band has confirmed to The Guardian that Bono and Co. will still put out what would be their thirteenth LP sometime this year.

"U2's album is planned for this year [and] is still on track," the rep said and added that the "touring plans haven't been confirmed yet." The rep's denial came just days after Billboard reported that the band had delayed their new record to 2015 so they could have additional recording session with producers Ryan Tedder and Paul Epworth.

News
>
Celebrity Gossip
March 11, 2014 08:51:37 GMT

Five months after a photo of kissing "" director Michael Morris made its way out online, the "" alum is seen with her husband Nick Cokas. McPhee and Cokas were pictured walking their dogs on Monday, March 10.

In obtained by TMZ, the couple can be seen sporting casual outfits. Cokas wore a blue top, jeans and sneakers while the 29-year-old singer/actress opted for short denim pants and a matching top. Her hair was tied and she wore sunglasses.

News
>
TV News
March 11, 2014 08:51:08 GMT

"" paid tribute to the late Marcia Wallace in its latest episode aired on Sunday, March 9. The scenes, which have landed online, feature Ned Flanders, who married Wallace's character Edna Krabappel, recalling their sweet moment together.

Ned reminisces about a night dancing with her. The scene later is back in the present day, where Ned says, "I sure do miss that laugh," while looking at Edna's picture which is placed next to a picture of his other late wife, Maude. Nelson then pops up at his window, laughing before telling Ned, "I miss her, too."

News
>
TV News
March 11, 2014 08:20:10 GMT

is frustrated with frequent complaints of diversity on her show "". Thus, when an audience member at "Running the Show: TV's New Queen of Comedy" panel discussion at SXSW in Austin, Texas brought up the topic, she did not hold back with her response.

"You guys have a great, diverse set of characters, but was it a conscious decision for Mindy to be the only female doctor, and the only doctor color of show?" the female audience asked. Kaling responded, "I look at shows on TV, and this is going to just seem defensive, but I'm just gonna say it: I'm a f**king Indian woman who has her own f**king network television show, OK?"

News
>
Music News
March 11, 2014 08:15:40 GMT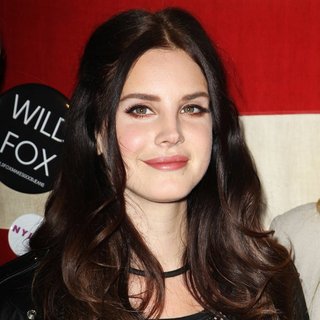 has announced that she's hitting the road next month. The "Summertime Sadness" hitmaker took to her Facebook page to unveil the dates of the yet-to-be-titled tour, which is scheduled to open on April 23 in Grand Prairie, Texas.

Del Rey will make stops in other cities across the U.S. like New Orleans, Miami, Atlanta, Nashville, Boston, Detroit, Chicago and Seattle. She will also visit Montreal on May 5, Toronto on May 13 and Vancover on May 25. Tickets go on sale Friday, March 14 and Saturday, March 15.

News
>
Celebrity Gossip
March 11, 2014 08:04:03 GMT

A cameraman who worked with the late Australian wildlife expert Steve Irwin recounted Irwin's last moments after he was attacked by an 8-foot stingray during filming eight years ago. The cameraman, Justin Lyons, recalled the incident during a recent appearance on Australia's Studio 10.

In September 2006, Lyons and Irwin were filming a series called "Ocean's Deadliest" on the Great Barrier Reef. The pair were on an inflatable boat to find a tiger shark, but they saw a big stingray instead. "This one was extraordinarily large, massive, almost eight feet [long], so it was very impressive. We were only in chest-deep water, and we stood up and talked about what we were going to do, we always made a bit of a plan beforehand if we were going to film underwater," he said.

News
>
Movie News
March 11, 2014 08:03:50 GMT

A new trailer for true-story crime drama "" has been released, giving a longer look at the big-screen take on the infamous West Memphis Three. channels his inner detective to find the truth about the brutal murders of three 8-year-old boys in the small town and religious community of West Memphis, Arkansas.

Due to the violent and gruesome nature of the killings, some residents believed that a satanic cult was responsible for the crime. Based on Mara Leveritt's 1993 book, the film premiered at 2013 Toronto International Film Festival and will hit select theaters in the U.S. on May 9.

News
>
TV News
March 11, 2014 07:34:25 GMT

"" season 6 has entered its final week of Blind Auditions. On Monday, March 10, the coaches recruited more singers to round up their teams of 12, but at the end of the night, there's still one spot left on each team.

Kat Perkin was the first contestant in the episode. She's a former country singer-turned-rocker whose band opened for before she divorced her drummer husband. She sang "Gold Dust Woman" by . turned first, followed by and . Shakira pitched herself by describing her accomplishments, but Kat picked Adam who knew her rock aspirations.

News
>
Music News
March 11, 2014 07:34:16 GMT

has apparently worked with another big name in music industry. A track which was allegedly recorded by the French duo with rapper mysteriously made its way out online on Monday, March 10.

Titled "Computerized", the track features Jay-Z spitting his bars over the beats produced by the Grammy Award-winning group. The song is rumored to feature production from as well, but Pitchfork can confirm that the "Bound 2" rapper was not involved.