News
>
Celebrity Gossip
July 10, 2014 09:24:05 GMT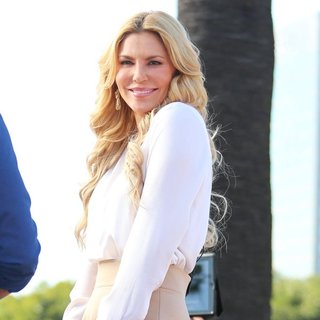 posted a controversial picture on July 6, showing her sons Jake, 7, and Mason, 11 trying to help her put a desk together. She captioned the picture with, "My little builders are trying to build Jakes desk!!" In the picture, both boys only wore their underwear. Soon, many of her Twitter followers began to attack her with backlash, telling her that such picture was "inappropriate."

A Twitter user commented, "Sorry... it's not appropriate to post pics of kids in only their underwear." Another user added to the comment, "Especially when you gave 500k plus followers! Duh!" Some of her followers gave her harsher comments. One of them wrote, "You nasty b***h, put clothes on them !!!"

News
>
Celebrity Gossip
July 10, 2014 09:22:58 GMT

was selected to escort 2014 World Cup trophy to the field before the final match on July 13. FIFA and Louis Vuitton announced that Carles Puyol from Spain's 2010 Cup-winning team would accompany the wife of NFL player at Maracana Stadium in Rio de Janeiro, Brazil.

The trophy is made from 18-carat solid gold and malachite, while the case was designed by Louis Vuitton with brown monogrammed LV canvas pattern, brass locks and fittings. In 2010, FIFA commisioned the trophy case, which was made in the historic Asnieres workshop that produced various custom-made treasures in the period of its 150-year history.

News
>
Movie News
July 10, 2014 09:14:47 GMT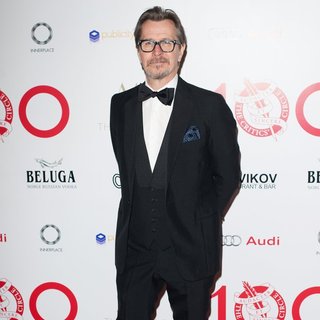 At the "" premiere in Brooklyn, New York on Tuesday, July 8, was missing among the stars in attendance. It has just been reported that the actor couldn't attend the event because of a family emergency.

According to Page Six, the James Gordon in Christopher Nolan's "Batman" trilogy had flown into New York for the special screening, but had to fly out Tuesday morning due to the unexpected situation which is not disclosed. He also missed several planned TV appearances.

News
>
Celebrity Gossip
July 10, 2014 09:12:14 GMT

and five passionate leaders from all over the world posed together at the Global Summit to End Sexual Violence in Conflict in London for 's latest issue. The five world leaders, who worked together with Angelina, are Julienne Lusenge, Jineth Bedoya, Zainab Bangura, Suraya Pakzad, and Whaku Shee.

In an interview with the magazine, Angelina talked about sexual violence in many countries she had travelled to, saying, "Everywhere I went, rape was the silent killer. But it became quickly clear to me that these women were not just the collateral damage of war. Rape was a strategic, organized scheme to destroy entire communities."

News
>
Celebrity Gossip
July 10, 2014 08:57:50 GMT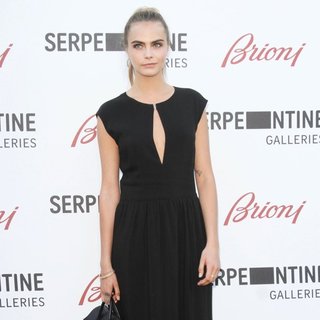 ranted about paparazzi and press in recent Twitter posts. The British model, whose girlfriend was recently spotted packing on PDA with , left several not-so-nice messages on July 8. "I don't know if I can laugh anymore at the crap they write in the press," she started.

"They must be extremely bored at the moment. What's happening in real life is far more interesting than the crap that they write now. They obviously have no imagination," the 21-year-old model added. "They should hire children to make believe there stories instead, would be faaaaar more interesting for people to read."

News
>
Music News
July 10, 2014 08:52:42 GMT

confirms they've penned and recorded an original song for "". The band has also previewed the new track, titled "Ordinary Human", along with its accompanying music video that features some never-before-seen footage of the upcoming movie. The track is scheduled to be released on iTunes on July 22.

"The Giver" is based on the 1993 novel of same title by Lois Lowry. It centers on 16-year-old Jonas () who lives in a perfect world where there is no war, pain, suffering or differences. As he begins to spend time with The Giver (), who is the sole keeper of all the community's memories, Jonas quickly begins to discover the dark and deadly truths of his community's secret past.

News
>
Celebrity Gossip
July 10, 2014 08:12:52 GMT

U.S. District Court judge Robert Cleland has decided that the FBI did nothing wrong after labeling 's fanbase, Juggalo, "loosely organized hybrid gang" in a 2011 report. The decision which was announced last week was made after the rap duo, backed by American Civil Liberties Union of Michigan, filed a lawsuit in January, claiming that their fans were unfairly targeted by police because of the classification.

In his ruling, judge Cleland said that the justice department was not responsible on how the national report of gangs was used. In the 14-page document, Cleland explained that the report "does not recommend any particular course of action for local law enforcement to follow, and instead operates as a descriptive, rather than prescriptive, assessment of nationwide gang trends."

News
>
Celebrity Gossip
July 10, 2014 08:08:47 GMT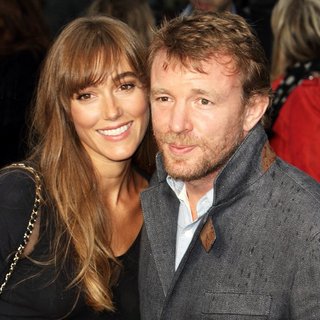 Guy Ritchie and his fiancee Jacqui Ainsley apparently have welcomed their third child together. Further info about the baby, including its sex, name and birth date, is not disclosed yet.

Jacqui was spotted taking a walk with her newborn baby in some pictures obtained by . In the pictures, the newborn baby was seen being strapped to Jacqui's chest. Guy and his other children were also seen out together.

News
>
Movie News
July 10, 2014 08:03:20 GMT

and are expected to team up in a true-story political drama "". It's a movie based on the controversial Rathergate about six purported documents critical of President George W. Bush's service in the Air National Guard in 1970s.

According to Deadline, Redford will play CBS News icon Dan Rather and Blanchett who won Best Actress at this year's Oscar will portray his producer Mary Mapes. It's adapted from Mapes' 2005 memoir "Truth and Duty: The Press, The President, And the Privilege Of Power".

News
>
TV News
July 10, 2014 08:01:26 GMT

will bring the heat to "". The cousin of "" star is tapped in a recurring role as Ronnie Raymond or half of the Firestorm team. He will first appear in the third episode.

"I'm so excited to join forces with Greg Berlanti and The CW again on 'The Flash'," the actor, who previously stared on "", says of returning to the network. "Being brought into the DC Universe is a dream, I can't wait to get started."

News
>
Music News
July 10, 2014 07:52:51 GMT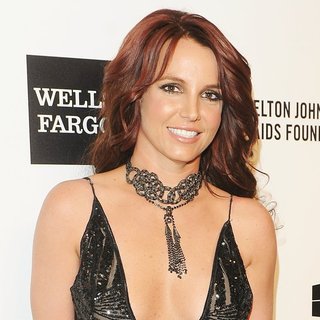 came under fire after an unedited version of her track "Alien" recently found its way out to the web. The leaked audio sounds horrible and it prompts critics to call it "cringe-worthy" and "downright scary" among others.

Soon after the embarrassing audio hit the internet, producer William Orbit who worked with Spears on her "" album took to Facebook to defend the singer and explain her out-of-tune vocals.

News
>
Celebrity Gossip
July 10, 2014 07:20:40 GMT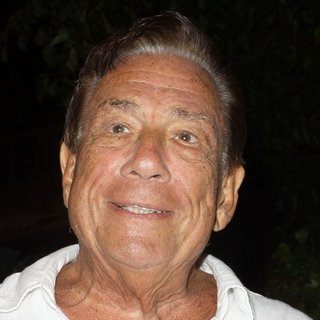 Donald Sterling said he would "never ever" sell the L.A. Clippers. The 80-year-old businessman appeared in court on Wednesday, July 9 for a trial which will decide whether his wife Shelly has the right to sell the club. The court session, however, took place in heated atmosphere.

According to USA Today, Sterling called his estranged wife "pig" after she testified, which was mostly about his mental health. When she was on her way to her seat, Sterling told her, "Stay away from me, you pig." Judge Michael Levanas then told him, "Please don't make any comments about your wife. That's somewhat disturbing."

News
>
Movie News
July 10, 2014 07:11:32 GMT
©
A writer is booked for movie adaptation of Veronica Roth's novel "Allegiant". The third and final book in the franchise will be turned into two movies, and Noah Oppenheim ("") is set to write the script for "".

The first part will arrive in theaters across the United States on March 18, 2016. "" will follow on March 24, 2017. and are expected to reprise their respective roles as Tris and Four.

News
>
Celebrity Gossip
July 10, 2014 07:10:47 GMT

Brian Johnson reveals that Malcolm Young is in hospital fighting illness in a new interview with Classic Rock magazine. Brian also says that he can't say too much about the matter because Malcom's a very private person.

Brian is being interviewed for the upcoming release of 's album when he reveals that the rhythm guitarist is battling with his sickness in the hospital. "We miss Malcolm, obviously. He's a fighter. He's in hospital but he's a fighter. We've got our fingers crossed that he'll get strong again," he says.

News
>
Celebrity Gossip
July 10, 2014 07:09:30 GMT

talked about his career, which suffered setbacks after he got involved in various personal scandals, in an interview with which was published on July 8. The 58-year-old actor also expressed his sympathy for who recently was arrested for disorderly conduct.

The "" actor, who received a lifetime achievement award at Karlovy Vary Film Festival in Czech Republic, said about his downsides of fame, "You're a target. And you have to be really adept at tap dancing and dodging the bullets. And sometimes you get hit. Sometimes mortally. It's pretty bad."