News
>
TV News
October 24, 2014 09:14:02 GMT

Fitz can't keep hiding the fact that he holds Jake captive related to the death of his son Jerry. A preview for the next episode of "" highlights Abby who confronts Jake, not as the U.S. president but as someone who had a secret relationship with Olivia, about what he has done to Olivia's current boyfriend.

"I need to talk to you about Jake Ballard," she says, as the scene switches to show Jake being interrogated by Fitz. "I ask because your knuckles are awfully bruised." He tries to dodge the question using his status as the POTUS, but he can't get away with it.

News
>
Celebrity Gossip
October 24, 2014 09:07:32 GMT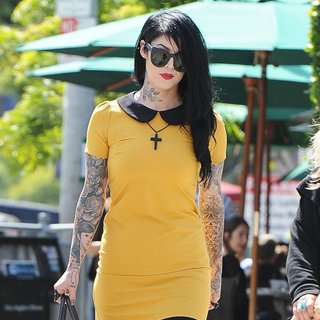 angrily confronted local news reporters on Thursday morning, October 23 after her tattoo shop High Voltage Tattoo in West Hollywood was damaged in a fire. In a video obtained by TMZ, Kat could be seen going after news crews and pushing their cameras outside her parlor.

The "" star said to the news crews, "You guys want a f***ing interview, seriously? You guys, come on. Have some f***ing respect. Seriously, do you feel better about yourself? Oh yeah, get the lens, you f***ing idiot." She then knocked a camerawoman's hat off. When asked if she knew what started the fire, Kat vented her anger, saying, "Dude, you guys are awful. Your mother should be embarrassed."

News
>
Music News
October 24, 2014 08:47:09 GMT

excited the high school students of Aspire Pacific Academy in Huntington Park, California when she made an appearance at their homecoming dance on Wednesday night, October 22. During the party, the singer performed some of her songs like "I Love It", "Fancy" and "Boom Clap". She also took over the DJ booth that night.

"Homecoming dances and proms are an American thing I've always been very fascinated with because all of my favorite movies end with a prom or something like that," the British beauty told the Associated Press of her appearance at the school. "I was really excited because I thought it was going to be like my own '' moment."

News
>
Celebrity Gossip
October 24, 2014 08:36:34 GMT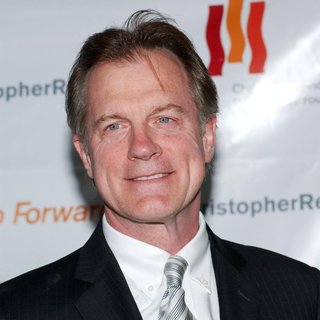 Stephen Collins is unemployed after an audio of him confessing to exposing himself to some children emerged earlier this month. Collins, who is currently in the process of divorcing his wife Faye Grant, reveals some info regarding his financial situation in his legal document, obtained by TMZ.

Collins' lawyer Mark Vincent Kaplan says in the document, "Faye's decision to parade that recording ... has resulted in Stephen having no income other than investment income and pension income." He also reveals, "Stephen suffers greatly from the pillaring (sic) by the media surrounding Faye's unlawful recording."

News
>
TV News
October 24, 2014 08:32:59 GMT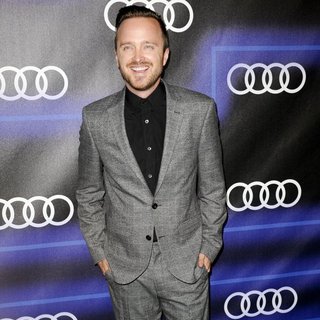 has responded to Toys R Us' "" toys following a petition launched by a Florida mom. The actor went on a Twitter rant on Thursday, October 23 to slam the company.

"Wait, so @ToysRUs pulled all of the Breaking Bad figures from their shelves and still sells Barbie? Hmmmm...I wonder what is more damaging?" he began writing. The Jesse Pinkman depicter then pretended to have a conversation with President Obama. " '@BarackObama: Wait, are you serious about the whole @ToysRUs thing?!?' Yes I am Mr. President. Yes I am."

News
>
Movie News
October 24, 2014 08:17:11 GMT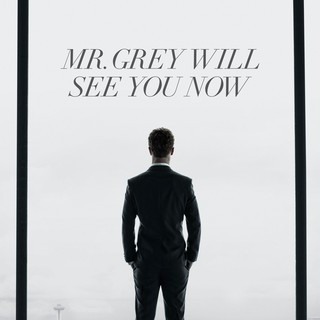 ©
A representative for Universal dismisses rumor that and had little chemistry in "". "No one should question the heat or intensity of our actors," the studio's spokesperson says.

According to Us Magazine, the poor chemistry was one of the reasons the film got reshoot. A source claimed the producers felt the footage wasn't "passionate" enough. "Dakota isn't coming off sexy enough," a second insider said. "Ana needs to be naive, not a dish-rag." A different source added, "They want to do sequels, so this has to be perfect."

News
>
Celebrity Gossip
October 24, 2014 08:14:47 GMT

was asked by some random questions during an appearance on "" on Wednesday night, October 22 and revealed in the session that he once saw a ghost. The actor, who is currently promoting his latest flick "", shared that he saw the ghost when he was a kid.

"Yeah, when I was a kid," Reeves replied when asked if he'd ever seen a ghost. "It was in New York. It was cool. So I'm like a little kid. I'm probably like 6, 7 years old, [in] a new apartment. ... We'd come from Australia. Renata, nanny, was in the bedroom. ... There was a doorway and, all of a sudden, we're looking over there and this jacket comes waving through the doorway, just empty - there's no head, there's no body, there's no legs. It's just there and then it disappears," he told Kimmel.

News
>
Music News
October 24, 2014 08:13:39 GMT

A few weeks ago, a.k.a. Fergie released her first song in years called "L.A. Love (La La)". The singer has now returned with an official remix to the DJ Mustard-produced banger. The new version, hitting the web on Thursday, October 23, features some new bars from Compton rapper .

"L.A. Love (La La)" was released late last month. Its music video has been shot by director Fatima Robinson. Fergie recently took to her Instagram page to share some photos taken from the filming set, including one showing the 39-year-old songbird enjoying a bus ride with some friends. and may make cameos in the clip.

News
>
Celebrity Gossip
October 24, 2014 08:04:17 GMT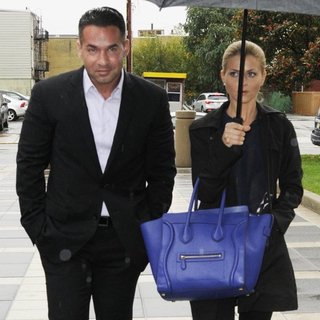 Mike "" Sorrentino and his brother/manager Marc pleaded not guilty to tax fraud on nearly $9 million in income on Thursday, October 23. A judge set a trial date for December 2.

According to the Associated Press, the arraignment was originally set for October 6 but was postponed because Mike was filming "Marriage Boot Camp" with his fiancee. Mike did not make any comments during the hearing or outside the courthouse afterwards.

News
>
Movie News
October 24, 2014 07:50:21 GMT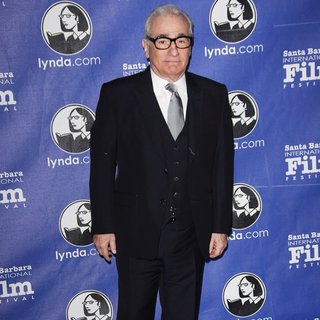 Legendary jam band announces their first official career-spanning documentary to celebrate their 50th anniversary. Martin Scorsese will serve as one of the producers and Amir Bar-Lev ("", "The Tillman Story") will direct the project.

It will feature never-before-seen performance footage, vintage interviews, and other candid moments unearthed from the band's vast vaults along with newly captured conversations with surviving members Mickey Hart, Bill Kreutzmann, Phil Lesh and Bob Weir as well as many other characters and pranksters from the Dead universe.

News
>
Celebrity Gossip
October 24, 2014 07:40:16 GMT

is still receiving treatment for bronchitis and sinus infection at a hospital and she apparently wants a special visit from someone. The actress took to Instagram on Thursday, October 23 to share a photo of her in her hospital bed. Wearing a hospital gown, some medical bands and a pair of glasses, Spelling looks a bit down in the photo.

The hospital photo is accompanied by a cryptic caption. "This sick in hospital I finally see how quickly life can take it all away [from] you. We all need [to] step up frm inside& go [for] it! W/our friends by our side. Sadly I've finally faced truth that 1 person will never be there [for] me #TrueTori," she wrote.

News
>
Music News
October 24, 2014 07:34:25 GMT

takes viewers to outer space in the music video for their "Under the Tide". Directed by Sing J. Lee, the clip that features anime footage is a perfect companion for the trio's melancholic sound.

The four-and-a-half-minute video centers on Martin Doherty who takes over lead vocals from frontwoman Lauren Mayberry. The scenes of Doherty performing the track intersperse with ones showing two characters exploring the space.

News
>
TV News
October 24, 2014 07:34:15 GMT

CNN is taking on a possible controversial theme, marijuana business, for its next original show. The network has ordered eight episodes of new series called "" which is scheduled to launch in 2015.

The show will follow Brian Rogers and Caitlin McGuire, Breckenridge Cannabis Club owners who are described as two business-minded, relentless individuals with a plan to franchise marijuana.

News
>
Celebrity Gossip
October 24, 2014 07:01:51 GMT

shot down rumors which said he's dating . When he touched down at LAX on Wednesday, October 22, a cameraman asked the 37-year-old actor about the rumors as he made his way to a waiting car.

"No man, we were just attending We Day together," the star of "" replied in a video obtained by , "You heard of We Day? You should check it out." The cameraman then asked, "So not true then?" to which Orlando answered, "No."

News
>
Movie News
October 24, 2014 06:54:24 GMT

Many people believed DC wouldn't follow Marvel by integrating its movie and TV properties since different actors are cast as The Flash for the silver screen and small screen. However, the company's chief creative officer Geoff Johns insists a crossover is still possible. He goes on to confirm that there have been talks for such idea.

"We look at it as the multiverse," he told Buzzfeed. "We have our TV universe and our film universe, but they all co-exist. For us, creatively, it's about allowing everyone to make the best possible product, to tell the best story, to do the best world. Everyone has a vision and you really want to let the visions shine through. I think the characters are iconic enough."