News
>
TV News
November 24, 2014 03:02:23 GMT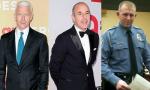 CNN's Brian Stelter broke the news on Sunday, November 23. He told his audience on "Reliable Sources", "Some high-profile news anchors have met Wilson. They've talked with him one-on-one in secret locations entirely off the record - all in the hopes of landing his very first television interview." He added, "My sense from my sources is that it's mostly the anchors doing the talking in these off-the-record meetings, it's mostly Darren Wilson listening and getting to know the person."

Cooper has confirmed that the meeting had taken place. "For the record, I met briefly with Darren Wilson a few days ago to see if he wanted to do an interview with me. That's standard procedure," he tweeted. He also wrote, "I'd also like to intv the grand jury. There is no conspiracy here. Reporters want to intv people and sometimes you have to meet them first." He said in another post, "Darren Wilson chose not to do an interview with me."

News
>
Music News
November 24, 2014 02:45:52 GMT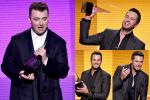 The 2014 American Music Awards continues. , , and a.k.a. rocked the stage at Los Angeles' Nokia Theater with their cover of The Romantics' "What I Like About You" before was announced as the winner of Favorite Male - Latin award.

Afterwards, "" stars Danai Gurira and introduced a performance by . The Las Vegas-based rockers treated viewers to "I Bet My Life", the new single from their upcoming sophomore effort.

News
>
Movie News
November 24, 2014 02:39:25 GMT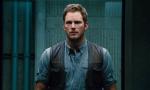 The first "" trailer is one of the things to look forward to this Thanksgiving. Universal Pictures has released a teaser to announce that the trailer will be released during Thanksgiving football on NBC which starts at 8:30 P.M. EST.

The teaser is the first to feature the film's cast. and appear as the theme park's staff, with her throwing a worried look at him. The teaser also pays tribute to Steven Spielberg's "Jurassic Park" film by using a version of John Williams' original theme song.

News
>
Celebrity Gossip
November 24, 2014 02:34:59 GMT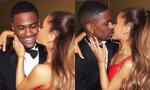 showed off PDA with her new beau . Big took to Instagram on Saturday, November 22 to share two photos of him kissing Ariana. The "Mercy" rapper captioned it, "Me n my Ari." Ariana reposted the photos along with caption, "#repost me & my baby :)."

In one photo, Ariana could be seen kissing Big, who was smiling widely, on the cheek as they held each other close. In another photo, the 21-year-old songstress locked lips with her beau with their eyes closed. She shared another picture of her and Big being caught by Scooter Braun.The photos were taken backstage at the Shrine Auditorium in Los Angeles on November 18, where the couple performed at A Very Grammy Christmas Concert.

News
>
Celebrity Gossip
November 24, 2014 02:31:27 GMT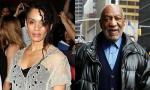 Actress , who played 's daughter on "The Cosby Show", did not send cryptic tweet alluding to Bill Cosby rape allegations. An unverified Twitter page which seemingly belongs to the actress previously sent out a tweet which apparently was directed to the actor. "According to the karma of past actions, one's destiny unfolds, even though everyone wants to be so lucky... Nothing stays in the dark 4ever!" read the tweet.

Bonet's manager, however, confirmed on Sunday, November 23 that the account was fake. "I can assure you that is not her Twitter account and I have had the account suspended," talent manager Jillian Neal told TheWrap.

News
>
Music News
November 24, 2014 02:08:56 GMT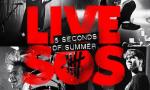 is releasing a new album next month. The Australian band announced the new live album titled "LIVESOS" and shared the cover art on Twitter earlier this week. Fans can pre-order the record starting on Sunday, November 23.

"Playing live has been something we have been the most passionate about from the beginning," the four-piece explained their new project in a statement posted on their website. "All we want is for our fans to come to the shows, rock out and have one of the best times they've ever experienced. Also when a room is full of you guys from all different walks of life, you can let it go when you come to the shows and be free to be yourself."

News
>
Movie News
November 24, 2014 01:58:30 GMT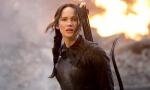 As expected, "" opens big at the box office this weekend with an estimated $123 million. The number, unfortunately, does not live up to its predecessors' record openings.

"" opened to $152 million in 2012. The sequel, "", scored $158 million on its first weekend in 2013. However, "Mockingjay, Part 1" is still the biggest opener of 2014, beating out the $100 million debut made by "" this summer.

News
>
Music News
November 24, 2014 01:48:23 GMT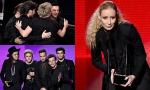 The 2014 American Music Awards has officially started. The event, currently airing live on ABC from the Nokia Theatre in Los Angeles, opened with a live performance of 's newest single "Blank Space".

The singer, who'll be presented with the first-ever Award for Excellence later tonight, once again transformed herself into a crazy girl as she recreated the "Blank Space" music video. She was also joined on the stage by some creepy-looking dancers who appeared behind her while holding picture frames.

News
>
TV News
November 24, 2014 01:47:23 GMT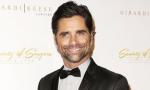 has to postpone his TV return. ABC has decided to scrap new dramedy "Members Only" starring the "Full House" alum and which had received a straight-to-series order in January.

According to The Hollywood Reporter, the cast was informed on Saturday, November 22 that the network decided not to move forward with the drama series. The show initially had "" director David O. Russell on board as a writer and executive producer, but he dropped out of the project in February, a month after the project was picked up to 13-episode series.

News
>
Celebrity Gossip
November 24, 2014 01:31:10 GMT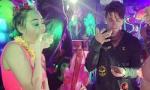 celebrated her 22nd birthday with her new beau on Saturday night, November 22 at Metropolitan Nightclub in West Hollywood. In a photo obtained by , Miley was seen outside the club with her brother Braison Cyrus and Patrick following her behind.

Miley donned a neon pink and lime green cut-out dress paired with a pink and yellow fur jacket. The "See You Again" hitmaker completed her look with light blue eye shadow, blue and yellow hearts painted on her face and colorful butterfly clips in her short hair. Patrick, meanwhile, dressed up in a green pilot jumpsuit.

News
>
Celebrity Gossip
November 24, 2014 01:19:29 GMT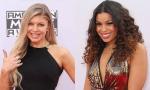 Many stars flocked the Nokia Theatre L.A. Live in Los Angeles on Sunday, November 23 for the 2014 American Music Awards. Fergie a.k.a. , , and were among stars who looked amazing in their outfits at the annual music event.

Fergie showed her leg in a black Halston dress with gold ornament on her waist. Styling her long hair loose, the "L.A. Love (La La)" singer completed her chic look with jewels by Loree Rodkin and Versus shoes.

News
>
Movie News
November 24, 2014 00:55:20 GMT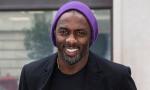 "" is yet to name an actor for the titular villain although the production will start in early next year. was once mentioned as one of the potential actors, but words are, he's no longer in the running.

reportedly is one of the three actors in consideration to step in the role of Apocalypse, an ancient and immortal mutant in the center of Bryan Singer's movie. The report came from The Wrap's Jeff Sneider who did not mention the actor's name but hinted, "We heard him say the word 'apocalypse' a lot last year." Elba starred in "" in which he said, "Today, we are canceling the apocalypse!"

News
>
Music News
November 23, 2014 20:45:27 GMT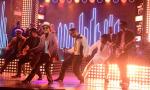 entertained the crowd on "" over the weekend. He collaborated with , delivering singles "Uptown Funk" and "Feel Right" from the latter's upcoming album "". They were joined by Mystikal during the second song. It's Mars' third appearance on the sketch show and Ronson's first.

The episode was hosted by . Her monologue contained answering weird questions from audience. She also appeared in a sketch that mocked her latest movie "" and rapped with the "SNL" female cast about being a "Back Home Baller." It was her fourth time hosting the NBC variety show.

News
>
TV News
November 23, 2014 19:50:16 GMT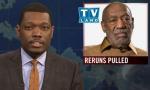 One of the highlights on "" over the weekend was the "Weekend Update". Host Michael Che talked about scandal amidst a flood of allegations that the "Bill Cosby Show" star sexually assaulted a number of women in Hollywood.

"Hey Bill Cosby, pull your damn pants up," Che deadpanned. "I've always wanted to say that." He went on to address that "TV Land pulled all re-runs of "The Cosby Show", before he added, "I don't know how to feel about that because I don't know Bill Cosby, but Cliff Huxtable practically raised me. I love that dude!"

News
>
Celebrity Gossip
November 22, 2014 06:05:20 GMT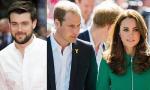 Prince William has some words for comedian Jack Whitehall after Royal Variety Performance on November 13 in which he called Kate Middleton the "one that got away." Whitehall, who went to the same school with the Duchess of Cambridge, talked about his conversation with Prince William when stopping by "Jonathan Ross Show" airing on Saturday.

"William came over and he was very funny, he was very nice but very passive aggressive [and said] 'Oh, so you were flirting with my missus? Oh no that was very funny!' " Whitehall shared, before adding that the Duchess was his senior. "She was a lot older than me. She was in sixth form - it was never going to happen, I was in a head brace!" he explained.