News
>
Celebrity Gossip
October 01, 2014 09:10:43 GMT

opens up about her struggle to come to terms with fame in an interview with for its November issue. The star of "" tells the magazine, "This fame thing? F**ked me up for a really long time."

The "" actress continues, "I didn't know how to do it; I didn't know how to engage with it; it stressed me out. And people would say, 'You just have to be yourself,' and I was like, 'But I don't know who that is yet!' "

News
>
Movie News
October 01, 2014 09:07:33 GMT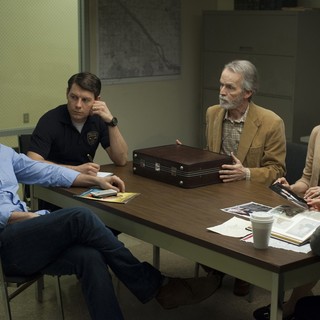 ©
bares all in his upcoming movie "". The hunky actor reveals in a new interview with MTV News that the David Fincher-directed thriller will include his full-frontal nude scene.

"I try to get it in every movie," he jokingly says when asked if the movie will mark the first on-screen debut of his penis. He adds, "It's ironic, because David said to me from the beginning, this is a warts and all movie. It can have no vanity. You have to see the naked underbelly of this character."

News
>
TV News
October 01, 2014 09:05:17 GMT

Has S.H.I.E.L.D. been infiltrated by another Hydra? A preview for the next episode of "" teases a possible betrayal as Hydra is recruiting more members and the agents of S.H.I.E.L.D. are on the top of their list.

In a possibly shocking twist, Simmons is seen donning a Hydra jacket and later pointing a gun to Director Coulson. "Did you think I wouldn't find out?" he asked her, apparently already prepared for this.

News
>
Music News
October 01, 2014 08:57:52 GMT

claims that 's new single "Steal My Girl" is a rip-off of one of their songs. The band's guitarist, Chad Gilbert, said on Twitter on Monday, September 29 that in some parts, the boyband's song sounded similar to his group's 2006 single called "It's Not Your Fault".

"Props to the @onedirection 'steal my girl' single for reworking the 'it's not your fault' piano part into a top 40 single. Let me get a cut," he said. In a follow-up tweet, he said that he had no problem with the boys, saying, "My original tweet was a joke anyway. Music influences music. No one cares."

News
>
Celebrity Gossip
October 01, 2014 08:57:33 GMT

reportedly has been kicked out of her school. Quoting some classmates at Fashion Institute of Design and Merchandising in Irvine, TMZ reports that the former child star was expelled from the fashion school last month because of weed-related issue.

A student named Rachel Loritz said that the "" actress rarely attended classes. When she did, she showed signs that she was high on weed. According to Loritz, Bynes would show up wearing sunglasses and laugh at inappropriate times. She also had "horrendous arguments" sometimes.

News
>
Movie News
October 01, 2014 08:30:07 GMT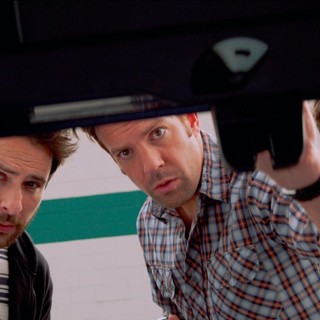 ©
A brand new trailer for raunchy comedy "" has been unleashed online. Nick (), Dale () and Kurt () are back, this time around dealing with a business blunder involving a so-called "shower buddies."

Outplayed by a slick investor, the desperate trio kidnaps the son (), only to get the table turned on them. They also have to deal with the blackmailing by 's nymphomaniac character who now attends a sex addict meeting in this second film.

News
>
Music News
October 01, 2014 08:28:14 GMT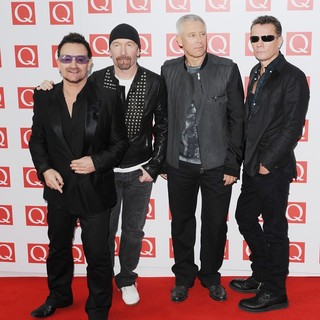 Shortly after made their new album, "", available for free on iTunes earlier this month, a spokesperson for the Grammys said the band wouldn't be eligible for the 2015 Grammy Awards. The spokesperson said at that time the record should be available for purchase before Tuesday, September 30 to be considered for next year's ceremony.

However, and Co. can now compete with other musicians at the 57th annual Grammy Awards that's scheduled for February 8, 2015. As reported by Rolling Stone, the band released a limited number of vinyl copies of "Songs of Innocence" to retailers on the Tuesday cutoff date.

News
>
Celebrity Gossip
October 01, 2014 08:15:44 GMT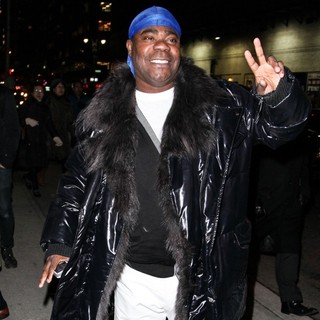 is still recovering from extensive injuries he sustained following a car crash on the New Jersey Turnpike in June. Morgan now is still undergoing daily speech, cognitive, vocational and physical therapies to regain his skills. The injuries may affect his future work.

When asked if Morgan will ever perform again, his lawyer Benedict Morelli tells Page Six that his doctors are unsure of the answer. "The jury's still out. The doctors don't know the answer. I don't know the answer," he says.

News
>
Celebrity Gossip
October 01, 2014 08:03:34 GMT

has split from her boyfriend Ryan Silverstein after dating for about a year, Us Weekly reports. According to a source, the "" star and Ryan frequently fought throughout their relationship.

Another source tells the site that Shay has moved on from Ryan and is enjoying her single life. The second source says of the 27-year-old actress, "She's definitely having fun." The source reveals Shay has been hanging out with model Gui Fedrizzi after doing a photo shoot together in Malibu, adding, "They flirted all day on set and left together at the end of the day."

News
>
Movie News
October 01, 2014 07:49:10 GMT

and are tapped to lend their voice to key characters in DreamWorks' animated comedy "". The film revolves around a seven-year-old boy who is jealous of his fast-talking, briefcase-carrying baby brother (Baldwin).

While trying to win back the sole affection of his parents, the older brother stumbles upon a secret plot by the CEO of Puppy Co. (voiced by Spacey) that threatens to destroy the balance of love in the world. Now, the two brothers must come together to stop the dastardly scheme, save their parents, restore order to the world and prove that love is indeed an infinite force.

News
>
TV News
October 01, 2014 07:49:05 GMT

now has to be careful with . Not only he has killer lines, but also the "Happy" hitmaker doesn't hesitate to steal a country music act from Blake. Pharrell challenged Blake in the latest episode of "" season 7 when Craig Wayne Boyd auditioned with "The Whiskey Ain't Workin".

"What the hell is wrong with you?!" Blake told Pharrell when the latter turned his chair. supported Pharrell, saying, "I'm really happy to be a spectator for the incredible bloodbath that's about to happen... Pharrell, if you pull this off, you'll become my personal hero!"

News
>
Music News
October 01, 2014 07:43:37 GMT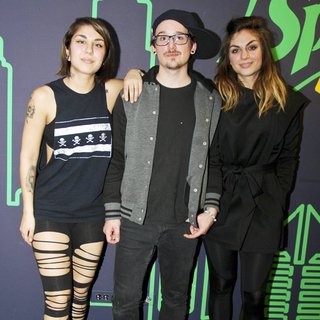 has been making appearances without DJ Kris Trindl a.k.a. Rain Man in the past few months. It turns out that the founding member of the group spent some months in rehab to treat his alcohol problems before getting kicked out of the band for being sober by other members, Jahan Yousaf and her sister Yasmine Yousaf.

Trindl, who formed Krewella with the Yousafs back in 2010, has responded to the firing by suing the sisters. In a new lawsuit he filed in California state court on Monday, September 29, he explains that his problems with alcohol began following the group's success.

News
>
Celebrity Gossip
October 01, 2014 07:16:30 GMT

Chanel's fashion show at Paris Fashion Week brought an interesting theme on Tuesday, September 30. Designer Karl Lagerfeld joined models such as , and for a feminist protest-themed show on the Boulevard Chanel No.5 runway.

Delevingne led the march with a megaphone, chanting, "What do we want?" during the closing of the presentation while Bundchen, Jenner and other models including Georgia May Jagger, Joan Smalls, Edie Campbell and walked with her. Many of the models brought signs which read, "Tweed is better than tweet," "Be your own stylist," and "History is her story," among others. 's "I'm Every Woman" was blasted from the speakers during the march.

News
>
Celebrity Gossip
October 01, 2014 07:13:09 GMT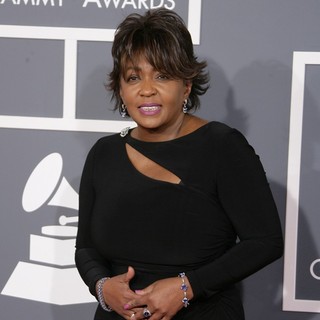 Anita Baker was sued by a lawyer named Jamal Hamood who represented her earlier this year. Jamal filed a $150,000 lawsuit on Monday, September 29 in Wayne County Circuit Court. Jamal told Anita owed him for more than a year of work; nearly $69,000 for salary, travel and other expenses.

Jamal said Anita gave him two checks with total $30,000 back in July but they failed to clear. He added, "[Anita] didn't pay me for anything that I did for her in 2014." He said in his suit that Anita hired him to be her Vice President of Operations and was supposed to pay him $85,000 a year. Jamal alleged Anita also failed to pay at least five other lawyers, and the 7 Investigators claimed there were also other local lawyers who previously sued Anita over unpaid wages.

News
>
Movie News
October 01, 2014 06:40:15 GMT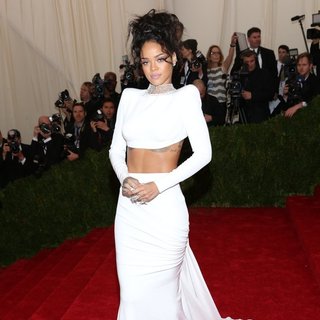 is reportedly adding a blockbuster to her movie resume. The Bajan singer who stars in 2012's "" and has a cameo in 2013's "" is rumored being in talks for an unspecified role in the upcoming James Bond movie.

"Rihanna is a big fan of the Bond films and has always loved the idea of appearing in one," a source told The Daily Mirror. "She didn't even need to think about it, she knows she wants to do it. She's really excited."