News
>
Music News
March 13, 2014 09:15:10 GMT

has debuted the music video for "Beating Heart", a song which will be featured in upcoming movie "". The clip was premiered when the British beauty visited MTV's studio with and on Wednesday, March 12.

In the four-minute visuals, Goulding is featured singing the song while walking around a forest in a black dress. She sports a bird tattoo on her collarbone, similar to that of Woodley's character Tris, and some other tattoos on her back.

News
>
TV News
March 13, 2014 09:01:03 GMT

slips into a wedding gown for her upcoming guest stint on "". Sneak peek at her appearance on the show has now landed online as series regular posted on Instagram a photo of them on the set.

Both actresses are featured wearing wedding dresses in the photo. While Lohan opted for a simple bridal gown, her co-star rocked an over-the-top merigue-style dress and a dramatic veil. "S**t gets real in upcoming episodes of 2 Broke Girls," Dennings captioned the pic.

News
>
Celebrity Gossip
March 13, 2014 08:54:37 GMT

Two people were pronounced dead on scene after a car crashed into crowd during the South By Southwest festival in Austin, Texas at the early hour on Thursday, March 13. Officials report that 23 people are injured in the accident, while five of them are in critical condition.

The accident took place outside the Mohawk on Red River St. in Austin at around 12:30 A.M. local time. As reported by KVUE News, Austin Police Chief Art Acevedo said in a press conference that the accident "started as a DWI stop on the I-35 access road. The suspect fled the wrong way down a one-way street (9th street) and turned onto Red River."

News
>
Music News
March 13, 2014 08:51:19 GMT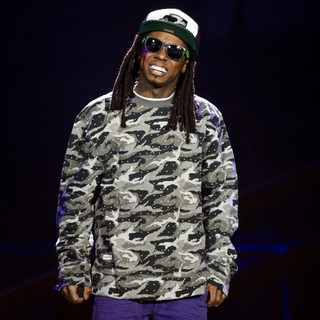 is going to retire from rap after he puts out his next album, "". The rapper said in an interview with MTV News, "I personally plan on this being my final solo album, yes and it's definitely the final Carter album. It's the final Carter album. It's stopping at five."

Wayne then revealed that he'd been working really hard on the forthcoming record, which is expected to be dropped in May. "It seems like it will be impossible for me to work this hard again for anything else," he continued.

News
>
Music News
March 13, 2014 08:35:28 GMT

In partnership with Dannon, has previewed her song called "Dare (La La La)" in a commercial for Activia. The 45-second TV ad, which has aired in Brazil, sees the Latin singer showing off some dance moves in a "fantasy forest" to promote the probiotic yogurt. Meanwhile, the up-tempo dance track is being played in the background.

"This new campaign demonstrates the connection between how you feel when your digestive system is working well and your overall well-being," Jeffrey Rothman, VP of marketing the Dannon Company, said of the new ad. "Like no one else in the world, Shakira's performance illustrates how feeling good on the inside can help you feel wonderful overall."

News
>
TV News
March 13, 2014 08:30:28 GMT

is dealing with super-powered humans again. The "" alum joins "" to play Glenn Talbot, whom comic book fans know as the man who spent years hunting the Incredible Hulk.

First look at the actor in character has been revealed as well. In a picture, he is seen donning Tablot's signature moustache and military garb. Speaking of his character's full costume, Pasdar tells Marvel.com, "It's hard to look serious in that hat, man. You look like a New Jersey State Trooper if you wear it wrong. Nothing wrong with New Jersey State Troopers, but the outfits are a little funny. Just wearing that Air Force hat, you really gotta be able to pull that off."

News
>
Music News
March 13, 2014 08:05:17 GMT

debuted a new track when she played a concert in New York City earlier this week. Titled "You Don't Really Know Me", the song features the British beauty talking about how she deals with life in the spotlight.

"Please forgive me if I get this wrong, I've never sung it before," Jessie told the crowd before giving them the first listen to the track, which she said she wrote two days before the show. "It's really honest about how I felt in the last year."

News
>
Movie News
March 13, 2014 08:01:04 GMT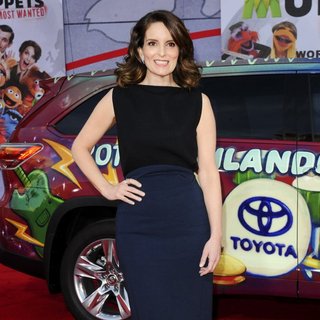 responds to the rumor suggesting she's working on a "" sequel. The rumor emerged after said on "" that Tina told her about a reunion plan, but the "" alum denies it.

"Yeah, I saw her at the first episode of the 'Tonight Show'." Tina, who wrote the first film, told Access Hollywood. "We did that bit with Jimmy, and I said to her, 'Oh, I think someone may call us about doing some kind of reunion because next month is the tenth anniversary of the movie.' "

News
>
Celebrity Gossip
March 13, 2014 07:51:27 GMT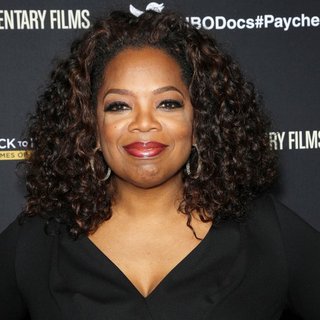 is going to release a new book this fall. Titled "What I Know For Sure", the book will be adapted from essays she wrote for O, the Oprah Magazine for the past 14 years. Flatiron Books, a new nonfiction imprint of Macmillan, announced on Wednesday, March 12 that the book would be released on September 2.

"What I Know For Sure" marks Flatiron Books' first release. According to the publisher, the book will be organized by themes such as joy, awe and gratitude and it offers "readers a guide to becoming their best selves."

News
>
TV News
March 13, 2014 07:42:33 GMT

Robin and Barney will finally be married in "" penultimate episode. First look at the wedding has now been shared in form of photos, one of which shows the couple smiling and looking at each other while standing at the altar. Other pictures see Robin Sr. (Ray Wise) walking Robin down the aisle and Patrice (Ellen Williams), one of Robin's bridesmaids, sobbing.

In "The End of the Aisle" which will air March 24, both Barney and Robin have panic attacks, only a half-hour before their nuptials. Meanwhile, Marshall and Lily rewrite their old wedding vows.

News
>
Music News
March 13, 2014 07:11:46 GMT

has unveiled the official music video for "Invisible", an inspirational single off his upcoming album "". The nearly-five-minute touching clip features several people dealing with their own problems.

It gives glimpses at a girl getting bullied at school, a hungry boy unable to find anything to eat at his home, a man arguing with his girlfriend and a mother getting ignored by her son. Meanwhile, the country crooner walks around the street and sings the ballad while playing his guitar.

News
>
Celebrity Gossip
March 13, 2014 06:59:15 GMT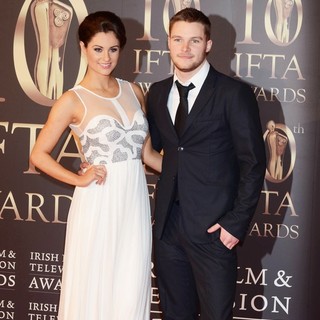 Actor is engaged to his girlfriend Madeline Mulqueen, a representative for the "" actor confirms to Daily Mail. Speculations of Reynor's engagement emerged on Tuesday, March 11 after his model girlfriend was spotted wearing a sparkler on her ring finger while working on a pilot for the TV show "Bounce" in Dublin.

Reynor and Mulqueen have been dating for more than a year before the proposal. The pair confirmed that they were in relationship when making appearance at the Irish Film and Television Awards last year.

News
>
Movie News
March 13, 2014 06:58:18 GMT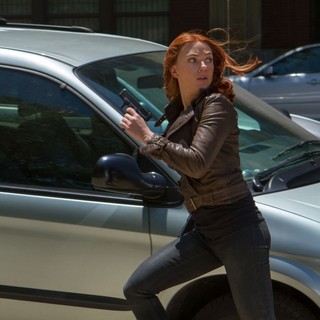 ©
People are wondering how 's pregnancy affects Marvel's next movie, "" which is due next year. Producer Kevin Feige admits they had to adjust the filming schedule but he says the script didn't change at all.

"Well my first reaction was I was very happy for her and very excited for her," he told Collider. "My second reaction was we've gotta move some pieces on the chess board around schedule-wise. But we didn't change the script at all, which is sort of the most important things for us in terms of the storyline."

News
>
TV News
March 13, 2014 06:50:37 GMT

is reuniting with the Liars. It has been announced that the actor will be back reprising his role as Caleb Rivers on "" after previously leaving the hit show for the shortlived spin-off, "".

Blackburn broke the news when appearing on ABC Family's YouTube series "Behind the Curtain" on Wednesday afternoon, March 12. "I've got some big news," he announced. "I'm heading back to 'Rosewood' and I will be back this summer on 'Pretty Little Liars'. Thank you so much for all of your support, I love you guys."

News
>
Celebrity Gossip
March 13, 2014 06:07:23 GMT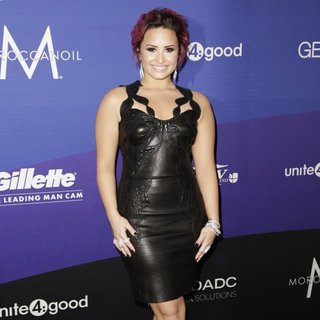 is battling respiratory infection in the middle of her "Neon Lights" tour. The former "" judge opened up about her health issue in a screengrab of a chat posted on her Twitter on Tuesday, March 11.

"Seriously I woke up coughing up s**t with blood in it... And now I feel so much better... Crazy... Honestly I think my fans make me so happy that it made me feel better," read a screengrab of her conversation with a friend. The "Heart Attack" singer then added in another post that she had seen a doctor. "For all of you that are worried, I saw a doctor and it's just a respiratory infection," she assured her fans.