News
>
TV News
September 20, 2014 06:22:16 GMT

got visits from surprise guests as his birthday present on "" when he turned 40 on Friday night, September 19. The host claimed he had no idea who the surprise guest(s) would be.

He laughed hysterically when a shirtless popped out from a giant cake, followed by who also went shirtless and shouted, "You're under arrest," while waving a pair of handcuffs. The "" actor also wore a cop hat.

News
>
Music News
September 20, 2014 06:13:24 GMT

kicked off the 2014 iHeartRadio Music Festival on Friday evening, September 19 at the MGM Grand Garden Arena in Las Vegas. Baring her midriff in a soft pink crop top and matching mini skirt, she treated the crowd to the live performances of some of her hits.

Swift opened her energetic 25-minute set with "We Are Never Ever Getting Back Together". She continued her performance with "22" and "I Knew You Were Trouble", other cuts from her 2012 album "", before tackling older hit "Love Story".

News
>
Movie News
September 20, 2014 06:12:58 GMT

Disney has found lead actors for the upcoming "" remake. Per Variety, Oakes Fegley is tapped to take on the title role, while Oona Laurence is booked to portray a newly created character named Natalie, another of Pete's friends.

The film revolves around Pete and his best friend, a dragon named Elliot. The original movie was a musical, but this new take which is a live action/CGI hybrid is expected to be a straight narrative. David Lowery will direct from a script he wrote with Toby Halbrooks.

News
>
Celebrity Gossip
September 20, 2014 05:54:38 GMT
claimed she and her mother, , could "see dead people" in an interview with Alan Carr on "Chatty Man Show" on Friday, September 19. She said, "'It is not really seeing, it is feeling a spirit. A fifth energy. I believe in energy. I believe our brains can manifest into visual things."

The "" actress then gave the audience some tips to get rid of ghosts. "When you see something, you are supposed to tell the energy what year it is and that they don't belong there," she shared, "When your brain is freaking out on you, you may have to remind it. Why is it being dead funny?"

News
>
Music News
September 20, 2014 05:54:32 GMT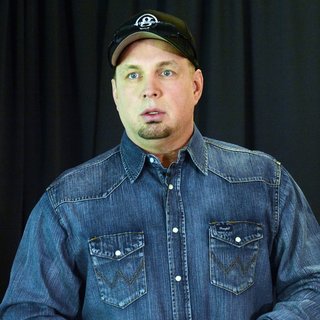 ' new album is coming later this year. During a press conference in Atlanta, Georgia before he played a show on his comeback tour in the city on Friday, September 19, the country superstar announced that the highly-anticipated LP would arrive on November 11 via his own Pearl Records in a new partnership with RCA Nashville.

This will be Brooks' first full-length of new material since 2001's "". It's been preceded by lead single "People Loving People". Title and more details about the forthcoming full-length are still kept under tight wraps.

News
>
Celebrity Gossip
September 20, 2014 05:44:45 GMT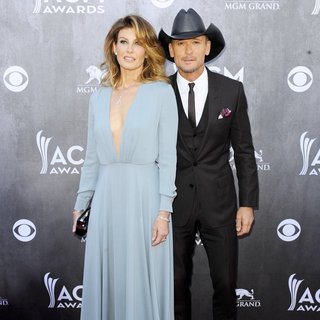 has shared some of his secrets to long-lasting marriage. During an interview at SiriusXM headquarters, the country star who is currently promoting his 13th studio album "", which is now available everywhere, talked about his relationship with whom he married 18 years ago.

"I think, for us, being as normal as possible and raising our family and being in a family situation as much as possible... Certainly it's different because of what we both do, but we try to keep it as much of a family environment that we can," he said, as quoted by E! News. "And most of the time...we try to make that the priority and the primary time that we spend. For us, we leave the front doors when we go to work, but when we're home, we don't talk about none of the music that much... It's a whole different world."

News
>
Movie News
September 20, 2014 05:40:47 GMT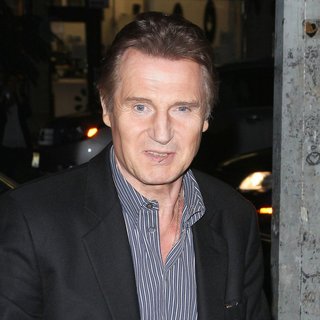 lands a lead role in "", a long-delayed movie from a spec script by "" helmer Josh Whedon. "I've just signed up to do a film called Suspension, hanging from a bridge in New York - the George Washington Bridge," the actor spilled to Empire.

No other details are available but the 62-year-old actor said he would not be doing all his own stunts. Noting that he gets "dizzy on a thick carpet," he explained, "It's not that I want to do a thing. Tom loves all that stuff. I can't do that."

News
>
TV News
September 20, 2014 05:38:33 GMT

CBS has given the first look at "" season 3 by releasing a promo video for the upcoming season, teasing new enemies and new rivalries. When the show returns, Joan Watson meets Sherlock's new student Kitty, played by Ophelia Lovibond, but their first encounter doesn't turn out well.

As seen in the sneak-peek video, Joan and Kitty have a fight on a street before Sherlock introduces Kitty as his new protege. Executive Rob Doherty tells TVLine, "Things don't get off to a great start" between the two women. He adds, "In fact, their first confrontation is physical."

News
>
Music News
September 20, 2014 05:22:01 GMT

and are planning to repeat the success of their mega hit single "Fancy" with a new collaboration. The Australian rapper has reunited with the British singer for a new track called "Beg for It" and she previewed it during her show in London earlier this week.

The new track sounds like a sequel to "Fancy". In a video taken by a fan during the concert, Azalea raps her lines over the bass-heavy beat before her collaborator's vocals emerge to deliver a super catchy hook.

News
>
Movie News
September 20, 2014 05:15:37 GMT
Some interesting tidbits on Aquaman who is expected to appear in "" may have been unearthed. According to Schmoes Know, the King of the Seven Seas will have a "surfer" look "essentially with tribal tattoos and all that jazz."

Despite rumors that he will get a formal introduction in the "" sequel, his introduction was already set up in the first rebooted Superman film. He was allegedly the one who saved Clark Kent, sending whales when the latter fell into the ocean after saving men from oil rig explosion.

News
>
Celebrity Gossip
September 20, 2014 05:14:34 GMT

revealed how she found out about her nude photo leak in an interview with on "" on Thursday, September 18. Kaley said, "It was [disturbing]."

"I totally have Google alerts that come to my phone so anything that my name pops up [in] comes to my phone because I'm, like, obsessed," the "" actress revealed, "I need to know what's going on."

News
>
Celebrity Gossip
September 20, 2014 05:01:02 GMT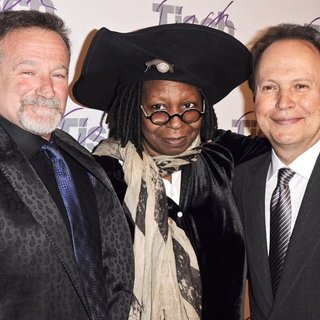 held back her tears when recalled moments he shared with their close friend during an appearance on her show "". During the Friday, September 19 appearance to promote his book "Still Foolin' 'em: Where I've Been, Where I'm Going, and Where the Hell Are My Keys?", Crystal talked about stories of their dear friend who committed suicide last month.

"We started in 1986 and we became the closest of friends. Robin and I just bonded in the quiet moments," the "When Harry Met Sally" star said. "[We were] very fiercely protective of each other, in great ways. The phone calls - we talked about doing an album, like let's take these phone calls, we were like two jazz musicians, late at night I'd get these calls and we'd go for hours and we never spoke as ourselves."

News
>
Movie News
September 20, 2014 04:34:02 GMT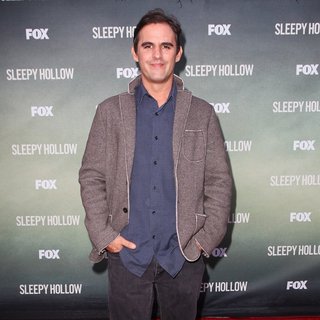 Roberto Orci is no longer involved in the making of "" reboot, a joint project between Lionsgate and Haim Saban due July 22, 2016. Deadline reports that the producer/screenwriter is forced to leave the project due to a scheduling conflict.

Ashley Miller and Zack Stentz ("") are tapped to write the script for the remake. Orci was originally set to serve as executive producer and help Miller and Stentz develop the story, but his commitment to "" stands in the way.

News
>
Music News
September 20, 2014 04:33:02 GMT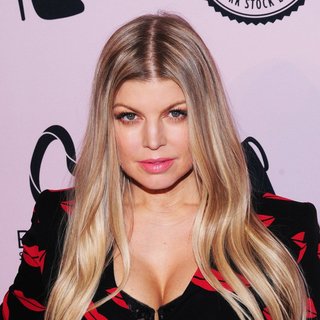 Earlier this week, reports emerged that a.k.a. Fergie would be coming back with a new single titled "L.A. Love (La La)". Fans can now get a taste of the singer's new music after a snippet of the highly-anticipated song hit the web.

The track was produced by hitmaker DJ Mustard. A small portion of the song was featured as the final song during the show for designer duo DSQUARED2 at the Milan Fashion Week. In the preview, Fergie is heard repeatedly mentioning some random cities around the world over the thumping beat while her backing vocalists sing the "la la la la la."

News
>
Celebrity Gossip
September 20, 2014 04:11:54 GMT

oozes her sexiness in a new commercial for her new unisex fragrance "Eau De Gaga". In the video, the "Do What U Want" singer can be seen caressing her body and rolling around while being surrounded by nearly naked hunks.

GaGa wears a silky white dress with a plunging neckline. She sports minimal make-up and her hair is styled in sexy loose waves. The video, which is directed by Steven Klein, features her new song with , "I Can't Give You Anything But Love".