News
>
Movie News
March 12, 2014 03:48:47 GMT

and are in negotiations to star in Screen Gems' "". The film will reunite Hart with "" director Tim Story and producer Will Packer who is set to produce it along with Will Gluck.

The movie will revolve around a double-crossed mob hitman as he enlists the help of another hitman called Black Phantom who had actually been sent to kill him. Duo Dave Lease and Megan Hinds are tapped to write the screenplay.

News
>
Celebrity Gossip
March 12, 2014 03:44:33 GMT

gives a bit of history lesson in a new funny video. The "" star appears in a spoof PSA to spread awareness of the '80s. "Awareness of '80s culture and technology has been in a significant decline," he says in the beginning of the clip which was uploaded by Mashable. "Especially among a certain demographic - I'm talking to you, Millennials."

"All you guys born after 1985 have no idea how hard life was," he adds. Bacon then gives an example, saying that there was no dating app back then. "I went to the White Pages - Google it - and called her house," he says of how he asked a girl out. "And let me tell you, when she turns down your invitation to Sbarro's, you can't just swipe away the hurt."

News
>
TV News
March 12, 2014 03:34:31 GMT

More sneak peeks at "" final season are shared in form of photos. Making their way out online, the pictures feature the characters, including 's Don Draper, 's Megan, ' Peggy Olson and 's Roger Sterling, in various settings around an airport.

The images, taken at Ontario Airport in California, are in the same vein with which showed Don descending the stairs of a TWA airplane. Despite the prominent airplane imagery, series creator Matthew Weiner says it has nothing to do with the show's theme.

News
>
Movie News
March 12, 2014 03:16:44 GMT

"" gets its first trailer. plays mischievous teenage girl, Sabitha, who writes 's Johanna love letters in her father's name without him knowing. Sabitha ultimately tricks Johanna into a one-way epistolary romance.

Johanna met Sabitha after moving to a new town to work for her grandfather, Mr. McCauley. The drama and awkwardness ensue when Johanna knows that her love is one-sided. plays Wiig's love interest, and plays the elderly Mr. McCauley.

News
>
Music News
March 12, 2014 03:14:01 GMT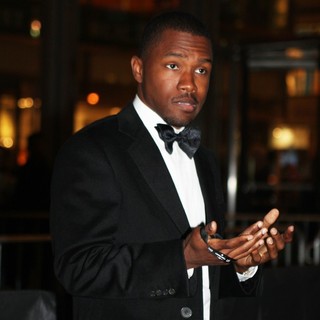 Late last week, Chipotle filed a lawsuit against , claiming that the rapper had backed out of a deal to record a song for their ad campaign. On Monday, March 10, the member took to his Tumblr page to respond to the claim.

Ocean, whose real name is Christopher Breaux, posted a photo of a Cashier's Check in the amount of $212,500. "F**K OFF," he wrote in the check's memo. Despite the photo, Chipotle said they hadn't received the money from the rapper.

News
>
Celebrity Gossip
March 12, 2014 02:43:54 GMT

talks about work and shares a glimpse of her love life in a new interview for 's April issue. The "" star has been taking parts in projects about relationship, but she admits that she does not have a boyfriend.

"That's crazy! I never thought about that," she says of her works. "I haven't had time to think about a relationship! I literally have not had a boyfriend in almost five years. I've never even hooked up with anybody I've worked on a movie with." But when asked if she dated a co-star after filming was done, she says with a laugh, "Well, that might have happened on something...."

News
>
Movie News
March 12, 2014 02:34:38 GMT

An official biopic is in the horizon, Deadline reports. The movie is developed by his estate in conjunction with ICM Partners. It will be the first authorized film that focuses on the late rocker since previous attempts to tell his story on the big screen never came to fruition.

A project once pitched in by Legendary Pictures fell apart, despite having a directing commitment from Oscar-nominated Paul Greengrass and a script written by Max Borenstein, due to disapproval from Experience Hendrix LLC. was initially poised to star in it.

News
>
TV News
March 12, 2014 02:30:38 GMT

After teased with , "The Flash" costume has now been revealed in full. The CW has released a new picture featuring the superhero in his red suit in sprinter-pose as if he's ready to run.

The costume was designed by Colleen Atwood, who also designed the costumes for "". "I hope the fans who treasure the character are as excited as we are by what costume designer Colleen Atwood has achieved with this latest version of The Flash's iconic suit," David Nutter, the director and executive producer of The CW's "Flash" pilot, said in a statement.

News
>
Music News
March 12, 2014 02:04:07 GMT
Last week, announced his "Mothership Tour" and released a free video game app called "Alien Ride" for iPhone and Android users. Fans who downloaded the game found out on Monday, February 10 that the app actually contained 11 tracks off the EDM producer's debut studio album, "".

Starting at 06:30 P.M., the app began unlocking songs with a new one arriving every 30 minutes. The full album is currently streaming on and will be officially released on March 18 via OWSLA/Big Beat/Atlantic.

News
>
Movie News
March 12, 2014 01:57:31 GMT

Two new clips for "" arrive. One features 's Spidey and 's Gwen Stacy having a sweet moment, while the other shows the fiasco when 's Max Dillon makes his first appearance as Electro in public.

The first video, courtesy of E!, opens with Peter Parker and his high school sweetheart arguing while hiding in a cramp place before he makes the move to end their bickering with a kiss. What happens next is Peter hilariously distracting the guards as Gwen sneaking into an elevator.

News
>
TV News
March 12, 2014 01:53:33 GMT

Juan Pablo Galavis may have affirmed his title as the worst Bachelor ever following his shocking decision on "" season 18 finale aired on Monday night, March 10. The 32-year-old single father chose Nikki Ferrell over Clare Crawley, but he wasn't ready to propose to her and wouldn't say "I love you" even in the "After the Final Rose" special which was filmed weeks after the finale.

Celebrities, including former "The Bachelor" and "" stars, have taken to Twitter to comment on this. "" actress publicly said that she hated the former pro soccer player, tweeting, "I knew from day 1. I HATE #JuanPablo sooo much. I feel awful for every girl, including the one with the final rose."

News
>
Celebrity Gossip
March 12, 2014 01:49:16 GMT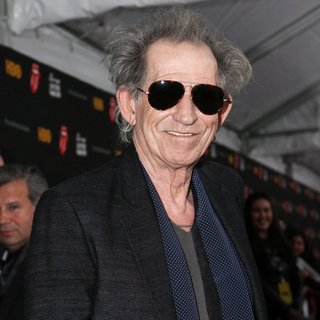 After releasing a memoir called "Life" in 2010, is currently working on a children's book. Little, Brown Books for Young Readers announced on Tuesday, March 11 that the member of would release a book called "Gus & Me: The Story of My Granddad and My First Guitar" on September 9. The book will be available in hard copy with CD as well as E-book format.

As reported by The Hollywood Reporter, the book "offers a rare and intimate" look of Richards' relationship with his grandfather, a jazz musician who introduced him to music. Richards joins forces with his 28-year-old daughter Theodora Dupree Richards, who is named after Richards' grandfather, for the illustration. The musician also works with Barnaby Harris and Bill Shapiro for the book.

News
>
Movie News
March 12, 2014 01:05:19 GMT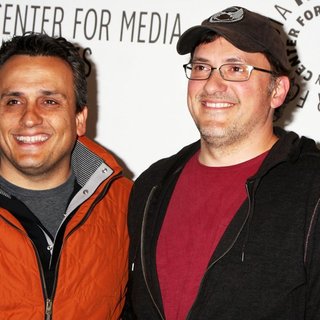 It's official, Anthony and Joe Russo will return for "". They confirm that they will direct the third installment and Christopher Markus as well as Stephen McFeely will reprise their roles as the screenwriters. The news came on heels of "" press screening which left people raving about it.

"Well now that Kevin [Feige] said it that means we can talk about it, I guess," one of the brothers told Collider in a recent interview. "That's great. We're just in the formative stages of it right now. We just started breaking story with Markus and McFeely and we're just getting an idea of what we wanna do with it."

News
>
Celebrity Gossip
March 12, 2014 00:39:59 GMT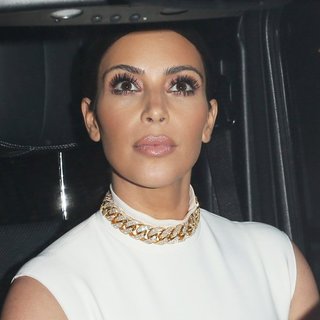 was involved in a minor car crash while she was driving along Sunset Boulevard on Tuesday, March 11 morning. Her $100,000 Mercedes G Wagon got a mere scratch while the other vehicle, a Nissan Sentra, took a bigger damage on the front grill.

Kim was making a left turn at an intersection while the other driver was going in the opposite direction with his right turn signal on, an eyewitness told TMZ. The other driver went straight instead, causing the two cars to collide.

News
>
TV News
March 12, 2014 00:15:50 GMT

Only can turn serious crime drama "" into a love story. A spoof of the hit HBO series starring him and was released under the title "True Detective 2", just a day after the real show aired its season 1 finale on Sunday, March 9.

"Next season will follow two completely different detectives on a completely different case," Kimmel said in the introduction. "There's been much speculation about which actors will be tapped to play those roles, and I'm excited to announce here at Southwest the identity of those actors, and also to announce that it is going to be set here in Austin next season."