News
>
TV News
July 26, 2014 15:54:14 GMT

The CW debuts a new promo each for returning series "" and newbie "" at the San Diego Comic-Con. The former which is led by will premiere the third season on October 8, while the latter which stars will debut on the network a day prior.

"Arrow" promo includes views of in the Arsenal costume, as Ray Palmer, and Karl Yune as Maseo. Meanwhile, the sneak peek for "The Flash" teases the effects of Barry Allen's superhuman speed.

News
>
Movie News
July 26, 2014 15:27:07 GMT

The first full trailer for 's movie "" arrives online for viewing pleasure. He plays Ig Perrish, the number one suspect for the violent rape and murder of his girlfriend, Merrin ().

Hungover from a night of hard drinking, Ig awakens one morning to find horns starting to grow from his own head and soon realizes their power drives people to confess their sins and give in to their most selfish and unspeakable impulses - an effective tool in his quest to discover the true circumstances of his late girlfriend's tragedy and for exacting revenge on her killer.

News
>
Celebrity Gossip
July 26, 2014 14:55:44 GMT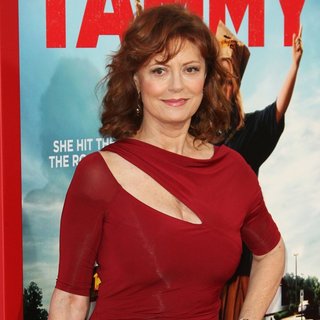 talked about past fling in a new interview with the Daily Beast. The 67-year-old Oscar winner opened up that she once slept with after they met on the set of 1983's film "The Hunger". She said, "Yeah. He's worth idolizing. He's extraordinary. That was a really interesting period."

"I wasn't supposed to have kids, and I'm the oldest of nine and had mothered all of them, so I wasn't ever in a mode to where I was looking to settle down and raise a family, so that definitely changes the gene pool you're dipping into," she said. "But Bowie's just a really interesting person, and so bright. He's a talent, and a painter, and… he's great."

News
>
Celebrity Gossip
July 26, 2014 06:42:15 GMT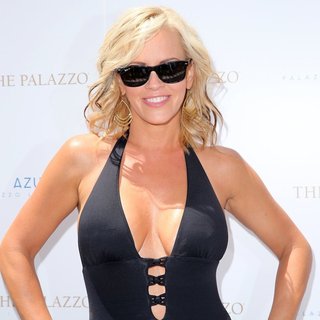 revealed that she almost got in trouble because her 12-year-old son, Evan, called police when she was texting while driving. Jenny also shared another story about her son who almost got her into legal trouble.

Jenny said of her "rule follower" son on her new Sirius XM radio show, "We're driving in the car and of course I text and drive. He called the police on me and said, 'My mom is texting and driving right now.' True story." The 41-year-old TV host added that she grabbed her son's phone and threw it out of the car to avoid a possible police involvement.

News
>
Movie News
July 26, 2014 06:19:53 GMT

The first trailer for 's horror flick "" makes its way online. plays podcaster Wallace Bryton who meets a mysterious seafarer who turns out to be a mad man. He is held hostage and doctored into an animal, Walrus.

When Bryton goes missing in the backwoods of Manitoba while interviewing the reclusive old man, his best friend and girlfriend team up with an ex-cop to look for him. Michael Parks, , and are among the cast members.

News
>
Music News
July 26, 2014 06:16:09 GMT

has debuted the music video for his track "Parties at the Disco". Hitting the web on Friday, July 25, the visuals was shot entirely on 8 mm film by director by Kenny Koller in some places like Santa Monica Beach and Pier, Joshua Tree, Death Valley and Sequoia National Parks. Both Roth and his collaborator ZZ Ward appear in the clip, which also features plenty of nature shots.

"Parties at the Disco" is a cut off Roth's newest album "". In the nostalgic track, Roth and Ward celebrate the simpler times in life. "Got a chill, sit down, remember how to be a child/ Wide eyes with a smile," Roth raps. "Styles of nostalgic/ Lisp and a cowlick/ Jumped to the moon/ With a spoon and a spatula/ Trapped in the past/ Thinking how do we get back to it/ Got that funny, funny feeling at last."

News
>
Celebrity Gossip
July 26, 2014 06:14:05 GMT

was denied entry to the U.S. on Thursday, July 24, due to visa problems. The British actor was stopped by American border guards while returning to the U.S. for Comic-Con after attending a premiere of his new movie "" in Toronto, Canada.

"He's stuck in Toronto with visa problems," a source told Page Six. Radcliffe was in the process of upgrading his current P-2 visa to an O-1 visa. P-2 visa is designed for foreign actors as well as entertainers and gives the performers residency right for the time they're working on a project but cannot exceed a year. O-1 visa is for someone "who possesses extraordinary ability in the sciences, arts, education, business and athletics" and allows the holders to stay for three years in the States.

News
>
TV News
July 26, 2014 06:09:51 GMT

New footage from "" season 2 was unleashed at the San Diego Comic-Con. One of the clips which is obtained by Entertainment Weekly features Ichabod and Abbie using a skull and some incantations to summon a new powerful demon to fight the horseman.

The other video which has landed online via shows the comedic side of the show. In it, Ichabod and Abbie stop by a bank as they investigate a case. When a banker offers him a deal on a credit card, Ichabod scolds him, "These people entrust you with their fortune, yet you cannot entrust them with a simple inkwell?" referring to a pen attached to a desk.

News
>
Celebrity Gossip
July 26, 2014 06:01:24 GMT

has been experimenting with her hair and now she has debuted a new chic look. The "Neon Lights" singer excitedly shared a photo of her shorter do on Twitter on Friday, July 25. In the photo, the former judge on "" can be seen sitting on a hair salon chair as a staffer works on her hair.

"Just went shorter!!!! Only the best from @RiawnaCapri at @NineZeroOne," she captioned the snap, adding some colorful emoticons to the post. She then shared another photo which gave a glimpse at her hair from one side.

News
>
Movie News
July 26, 2014 05:30:33 GMT

What appears to be the first look at The Thing from Josh Trank's "" is revealed. Courtesy of Justified Films, the picture of Ben Grimm's rock-like transformed body is taken from a green-screen room where the superhero reboot seems to be filmed.

The film is due on June 19, 2015 in the U.S. is cast as Reed Richards or the rubber man, as The Thing, as Susan Storm or Invisible Woman, as Sue's brother Johnny Storm or Human Torch, and as the villainous Doctor Doom.

News
>
Celebrity Gossip
July 26, 2014 05:23:34 GMT

Michelle Obama and her two daughters, Malia and Sasha, were spotted attending and 's "On the Run" concert in Chicago on July 24. A female fan, who also attended the concert, posted a picture of her along with the first lady and her two daughters on Instagram on Thursday.

The female fan with the name _yeseniaherrera captioned the picture with, "The #FirstLady was right behind me... #NoBiggie #MichelleObama #fun #selfie #redlips #Yesy #Chicago #OnTheRunTour #Beyonce & #JayZ #epic #concert." In the picture, Michelle wears a simple black dress while her daughters wear casual outfits.

News
>
Music News
July 26, 2014 05:15:47 GMT

has opened up about how he felt when announced his exit from his "Under the Influence of Music" tour. In a new interview, the rapper revealed that T-Raww didn't even tell him when he decided to pull out and he's not happy about it.

Addressing Tyga's departure for the first time, Wiz told Mina SayWhat during an interview on Power 99's "Rise N Grind Morning Show", "He didn't tell me at all. His people was just like, 'Nah, we ain't gonna be on the tour.' "

News
>
Movie News
July 26, 2014 05:15:26 GMT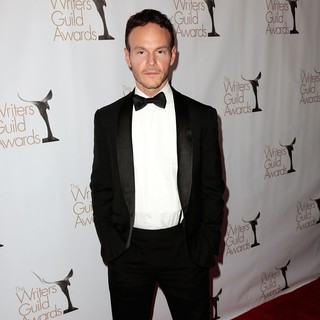 Chris Terrio is eyed to pen "" movie. He was tapped to polish the script for "" initially written by David S. Goyer, and The Hollywood Reporter learns that "one of Terrio's tasks with the 'Batman v Superman' rewrite was to set up the Justice League spin-off."

The "" sequel is planned for May 6, 2016, leading to a standoff with Marvel's "". and are back as Clark Kent and Lois Lane respectively. is tapped as the Caped Crusader, and is confirmed to play Wonder Woman.

News
>
Celebrity Gossip
July 26, 2014 05:12:32 GMT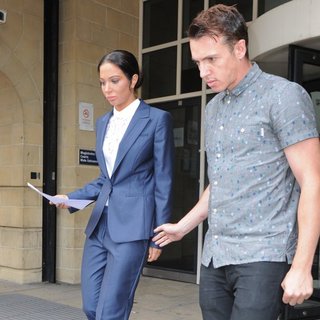 plans to appeal after she was found guilty of assaulting a celebrity blogger at V Festival last year. The former judge on "" then was ordered to pay 3,000 pound sterling which included 200 pound sterling of fine, 100 pound sterling compensation, 20 pound sterling victim surcharge and 2,700 pound sterling prosecution cost.

"I am quite sure to the requisite standard of proof, based on my analysis of the evidence that I have heard, that Ms Contostavlos did strike Mr Morgan in the face during an argument and that that blow caused minor bruising and swelling," District Judge Angus Hamilton said. Tulisa's assistant Gareth Varey was cleared of threatening behavior during a court meeting on Friday, July 25.

News
>
TV News
July 26, 2014 04:50:45 GMT

is apparently not amused by "" depiction of Republicans in its latest episode. On his Comedy Central show, the comedian expressed his outrage over the "transparent Hollywood attack on Republicans" on the HBO series.

"You hear that? A Republi-c-word-I-can't-say," Colbert said after playing a clip from the show's most recent episode in which some vampires crashed a Ted Cruz fundraiser. In the video, 's Pam dressed up for the gala and said, "Oh my God, I am a Republic**t." Colbert further responded, " Well played, Hollywood, that's the most devastating critique of a political ideology since Karl Marx published Das Kapi-Taint."