News
>
Music News
November 23, 2014 20:45:27 GMT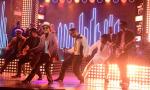 entertained the crowd on "" over the weekend. He collaborated with , delivering singles "Uptown Funk" and "Feel Right" from the latter's upcoming album "". They were joined by Mystikal during the second song. It's Mars' third appearance on the sketch show and Ronson's first.

The episode was hosted by . Her monologue contained answering weird questions from audience. She also appeared in a sketch that mocked her latest movie "" and rapped with the "SNL" female cast about being a "Back Home Baller." It was her fourth time hosting the NBC variety show.

News
>
TV News
November 23, 2014 19:50:16 GMT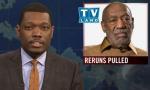 One of the highlights on "" over the weekend was the "Weekend Update." Host Michael Che talked scandal amidst a flood of allegations that the "Bill Cosby Show" star sexually assaulted a number of women in Hollywood.

"Hey Bill Cosby, pull your damn pants up," Che deadpanned. "I've always wanted to say that." He went on to address that "TV Land pulled all re-runs of "The Cosby Show", before he added, "I don't know how to feel about that because I don't know Bill Cosby, but Cliff Huxtable practically raised me. I love that dude!"

News
>
Celebrity Gossip
November 22, 2014 06:05:20 GMT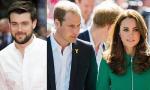 Prince William has some words for comedian Jack Whitehall after Royal Variety Performance on November 13 in which he called Kate Middleton the "one that got away." Whitehall, who went to the same school with the Duchess of Cambridge, talked about his conversation with Prince William when stopping by "Jonathan Ross Show" airing on Saturday.

"William came over and he was very funny, he was very nice but very passive aggressive [and said] 'Oh, so you were flirting with my missus? Oh no that was very funny!' " Whitehall shared, before adding that the Duchess was his senior. "She was a lot older than me. She was in sixth form - it was never going to happen, I was in a head brace!" he explained.

News
>
Music News
November 22, 2014 06:01:38 GMT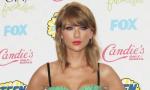 is already one of the winners at the upcoming 2014 American Music Awards. It was revealed on Friday, November 21 that the country-turned-pop superstar would be the first artist to receive the Dick Clark Award for Excellence during the ceremony on Sunday, November 23.

The award is named after the late AMAs founder . Swift, whose latest album "" becomes her third effort to debut atop charts with more than 1 million copies sold, is set to be honored with the prize that will be given annually to artists who've achieved "a groundbreaking feat or create a landmark work."

News
>
Celebrity Gossip
November 22, 2014 05:51:26 GMT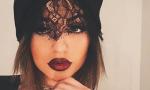 took to Instagram on late Thursday, November 20 to share a photo of her full lips. In the photo, Kylie donned a black lace beanie hat over her new brunette hair, a choker and a couple of gold rings. She completed her gothic look with a dark red lipstick.

On Tuesday, the "" star was wearing no make-up, revealing her naturally thin lips without lip liner. At that time, she was reportedly pulled over by LAPD for speeding and making an illegal U-turn.

News
>
TV News
November 22, 2014 05:41:42 GMT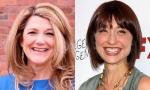 "" has tapped an actress to join its cast midway through season 4. Broadway veteran Victoria Clark is cast in a big, surprise role as Carrie Mathison's () mom in an upcoming episode of the Showtime series.

Filming for the fourth season of the Emmy-winning series has just wrapped, but EW which first reported the news can't reveal when Carrie's mom appears on the show. The show, which airs Sundays at 9 P.M., previously featured James Rebhorn as Carrie's father but the actor passed away earlier this year.

News
>
Movie News
November 22, 2014 05:41:29 GMT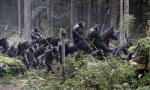 The "Planet of the Apes" rebooted franchise will likely go beyond trilogy. In a chat with MTV, who plays the Ape leader, Caesar, in the rebooted series hints, "It might be three films. It could be four. It could be five."

"Who knows? The journey will continue. It might not necessarily be summarized or completely fulfilled in this next one. The point being, eventually we know that we're going to end up back at 'The Planet of the Apes', but whether it's this film or not, I don't know."

News
>
Music News
November 22, 2014 05:29:15 GMT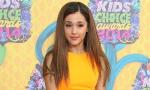 gives fans the first listen of her new Christmas single "Santa Tell Me" before it arrives next week. Her label Republic Records shared a short preview of the song on their Instagram page on Friday, November 21.

According to the 15-second snippet, "Santa Tell Me" will be a poppy and upbeat song. Over the soft jingling bells, Grande begs Santa, "Don't make me fall in love again/ If he won't be here next year/ Santa tell me if he really cares."

News
>
Celebrity Gossip
November 22, 2014 05:05:14 GMT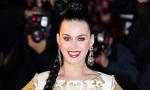 vented her anger on Twitter after some Aussie paparazzi ignored her plea to give her some space when she was walking down the beach. On Friday, November 21, the "This Is How We Do" singer explained the incident in a post.

"Australian PRESS: you should be ashamed of your paparazzi & tabloid culture. Your paparazzi have no respect, no integrity, no character. NO HUMANITY," she started. "I was stalked by many grown men today as I tried to take a quiet walk to the beach. These men would not stop as I pleaded over & over to let me have my space."

News
>
Movie News
November 22, 2014 04:54:17 GMT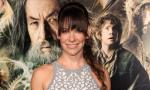 addresses Edgar Wright's departure from "" for the first time. In an interview with Innerspace, the Hope Van Dyne depicter admits the fallout between Marvel and the original director made her wary and almost quit the movie.

"Oh man, when they got rid of - not got rid of, but when Edgar and Marvel decided to part ways, I was nervous, and I kind of held off from signing my contract because I actually wanted to wait and see what would happen," the former "" actress opens up. The new helmer Peyton Reed eventually managed to convince her to stay. "I met Peyton, and we spoke, and I was convinced that I was going to do the project," she explains.

News
>
TV News
November 22, 2014 04:52:39 GMT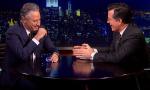 reunited with his former "Daily Show" boss, , whom he called his "friend and nemesis" on "" on Thursday night, November 20. Jon appeared on the show to promote his new movie "".

During an , Stephen expressed his jealousy on Jon's directorial and screenwriting debut, saying, "It's a beautiful film, and that offends me. Why is it that you can do your show...and you do it well, and now you're doing something else well?" He added, "You have to stay in your gestation crate. You're not allowed to move out of your crate."

News
>
Music News
November 22, 2014 04:50:24 GMT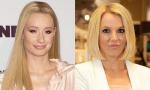 An and collaboration is happening. The Australian raptress, who recently worked with pop acts like , , and , said that she'd cooked up something "amazing" with the "Toxic" singer.

Iggy made the revelation as she responded to a fan who asked her on Twitter earlier this week if she would want to work with Spears. "I did and it was amazing," the "Fancy" hitmaker said. Another fan then pressed her for more info like whose album the collaboration would be featured on.

News
>
TV News
November 22, 2014 04:46:43 GMT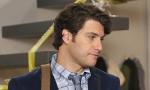 "" may need to find a new doctor. Adam Pally, who stars as gynecologist Peter Prentice on the FOX sitcom, will no longer be a series regular starting in early 2015. According to TVLine, his contract as series regular ends with season 3's 13th episode.

However, it doesn't necessarily mean that fans will never see him on the show anymore. A rep for NBC has assured that the former "" actor may make occasional appearances as guest star if his schedule permits.

News
>
Movie News
November 22, 2014 04:09:41 GMT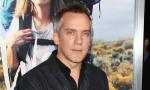 Several directors have come and gone in the effort to bring Janis Joplin's life to the big screen. "" helmer Jean-Marc Vallee is the latest to be in negotiations to direct the biopic, tentatively titled "".

Vallee did hint about the job to IndieWire during an AFI Fest interview, saying, "...next year I've got a rock-n-roll film happening. I can't talk about it, though." The filmmaker also revealed a penchant for music. "When I turned 19, 20, I decided to study film, but my thing was always music. But now I wish I played guitar or sung. I'm really a frustrated musician, I would love to perform. Every time I see a rock concert, I wish I was up onstage," he said.

News
>
Music News
November 22, 2014 04:09:18 GMT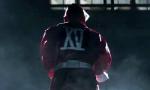 lets fans take a peek into the upcoming music video for "Guts Over Fear", his new collaboration with . The rapper posted a 15-second preview on his YouTube channel on Friday, November 21.

The short clip features a boxer wearing a red robe with "XV", a nod to Em's upcoming compilation "", on the back. The shots of him preparing himself for a big match intersperse with ones showing him dealing with his personal problems.