News
>
Celebrity Gossip
October 20, 2014 09:17:17 GMT

's Greg Hetson has finalized divorce from wife Alia and reportedly walks away with only a poster in his possession. According to TMZ, Hetson only requested the poster when he and his wife divided their property during divorce proceeding and he now gets it. There is no more info about the poster. The couple's documents reportedly only mentioned it as being "framed."

Alia, meanwhile, receives some prized items such as artwork, art supplies, a vase collection and some furniture. Hetson reportedly will not give her monthly spousal support, but she will receive $23,000.

News
>
Music News
October 20, 2014 08:59:31 GMT

is only a few days away from releasing the official music video for their new single, "Steal My Girl". To build the anticipation, the boys shared on Sunday, October 19 the first sneak-peek into the clip that will also star comedian .

The 15-second teaser centers on . It opens with DeVito, who plays a music video director, telling the singer, "You are power." Payne is later seen smashing metal balls containing colorful powder and acting like the leader of a marching band.

News
>
Celebrity Gossip
October 20, 2014 08:58:26 GMT

Former MMA fighter War Machine, who reportedly in his cell in Las Vegas last week, had penned a note to his former girlfriend, Christy Mack, one day before the suicide attempt. In the letter obtained by TMZ, War described himself as the victim as he recalled the night he brutally beat Christy and her friend, Corey Thomas.

War said that "something seemed different" about Christy after they split and got back together. He then tried to justify the beating, claiming he was shocked when discovering about the infidelity between Christy and Corey. "Finding what I found that night was devastating to me, more than you will ever know," War wrote, before adding, "Not just the unfaithfulness, but the way u cared for him and protected him."

News
>
TV News
October 20, 2014 08:51:34 GMT

"" doesn't shy away from Teresa Giudice's legal trouble. Instead, the show exposed it in the latest episode aired on Sunday, October 19 which served as the season 6 finale.

After highlighting Dina Manzo's Project Ladybug event to raise money for children with cancer, the show flashed forward to October 2 when Teresa and her husband Joe Giudice were sentenced in fraud case. Other cast members, meanwhile, gathered to react to the sentencing.

News
>
Celebrity Gossip
October 20, 2014 08:29:29 GMT

Some stars joined forces in a walk on Sunday morning, October 19 in L.A. to bring awareness to ALS or Lou Gehrig's disease, which received much attention earlier this year due to ice bucket challenge. , , , and Elyes Gabel were among famous faces who took part in the walk which was held near Exposition Park.

The "" star, the "Chicago" actress and the "" star showed up to show support to publicist Nanci Ryder who was diagnosed with the degenerative disease. "With Nanci's new diagnosis, we rallied all of our friends because we didn't want her to feel that she was going to go down this road by herself," Zellweger told EW.

News
>
Music News
October 20, 2014 08:08:57 GMT

The full tracklist of 's "" has been unveiled. The re-release of the Australian raptress' debut LP "" will include five new tracks in addition to some cuts from the original release.

Among those five songs are "Heavy Crown" which features and appears in the trailer for "", a new collaboration with called "Trouble" and "Beg for It" that will have guest vocals from Danish singer Mo.

News
>
Celebrity Gossip
October 20, 2014 07:40:02 GMT

is back to Akron, Ohio in the new commercial video for Beats by Dre. In a two-and-a-half-minute clip released over the weekend, the Cleveland Cavaliers superstar can be seen being welcomed in Akron with various signs which read, "Welcome home LeBron," "Made in Akron," and "The King Returns," among others.

"Akron is home. This is the city that raised you," a voiceover by his mother Gloria can be heard as saying. "I'm so proud of you. Welcome home son." James then enters the St. Vincent-St. Mary High School gym and getting prepared for his games by doing various exercises.

News
>
Movie News
October 20, 2014 07:37:10 GMT

Those who were unable to watch the first footage of "" at the San Diego Comic-Con last summer can now enjoy it in an animated version. A fan has re-created the teaser trailer in animated form and uploaded it on YouTube.

The fan-created video features footage similar to the one shown at the annual convention last July. It shows Batman walking in the rain, ripping the tarp off Bat-signal and turning it on, before Superman shows up in the sky. The two superheroes then engage in an intense stare-down.

News
>
Celebrity Gossip
October 20, 2014 07:27:45 GMT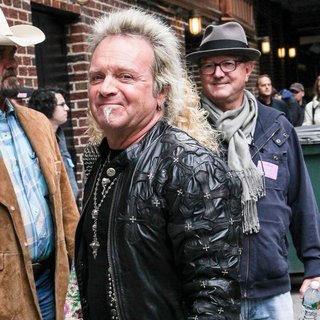 Joey Kramer, the drummer of rock band , opened up about his heart scare in an interview with The Eddie Trunk Podcast. During the interview, Joey also clarified previous reports which said he was dealing with "heart complications" and "had heart issues in the past."

He tells Eddie Trunk, "The likes of TMZ and some other [media outlets] out there said that I had previous problems, that I had existing heart problems from the past and it was something that I always had, which was just completely not true. I've never had any problems in the past. It's just strictly a hereditary thing. There's a family history, and I was the victim. But no more."

News
>
Music News
October 20, 2014 07:13:17 GMT

started garnering public's attention after releasing his single "Take Me to Church" last year. The song was first featured on the Irish singer's debut EP before appearing on his self-titled first album, "", which was released earlier this month and is currently sitting at No. 2 on Billboard 200.

Hozier was born to a blues musician and he grew up listening to a lot of Chicago blues. He eventually discovered different aspects of blues and gospel music. The 24-year-old musician always cites James Joyce and Oscar Wilde as influences on his songwriting, but his songs are sometimes also inspired by the blues songs he listens to.

News
>
TV News
October 20, 2014 06:51:49 GMT

"" is closely associated with meth and drug trade. Thus, a mom thinks a "Breaking Bad" doll is not appropriate for kids. Susan Schrivjer who lives in Fort Myers, Florida has started an online petition to get Toys R Us to stop selling action figures of the show's characters.

Schrivjer wrote on , "Toys R Us is well known around the world for their vast selection of toys for children of all ages. However their decision to sell a Breaking Bad doll, complete with a detachable sack of cash and a bag of meth, alongside children's toys is a dangerous deviation from their family friendly values."

News
>
Celebrity Gossip
October 20, 2014 06:41:17 GMT

has been awarded with the Mark Twain Prize for American Humor. The comedian was feted in a ceremony which took place on Sunday, October 19 at the Kennedy Center in Washington. He joins previous honorees which include , , and .

, and were among stars who shared some words about the comedian. "He showed me the way of what I wanted to be - to let your inner crankiness out. That can make good comedy. Entertaining complaining is a lot of what stand-up comedy is about," Seinfeld said on the red carpet, as reported by the Washington Post.

News
>
Music News
October 20, 2014 06:22:59 GMT

is officially back. The singer finally made the highly-anticipated "Baby Don't Lie", her first solo song since the release of 2006's "", available on her Vevo page at midnight on Monday, October 20.

The uptempo and catchy track was penned by Stefani along with hitmakers Benny Blanco and 's Ryan Tedder. "Baby don't, baby don't, baby don't lie, I don't wanna cry no longer/ Baby don't, baby don't, baby don't lie, I'ma need a love that's stronger," she sings the chorus.

News
>
Celebrity Gossip
October 20, 2014 05:49:42 GMT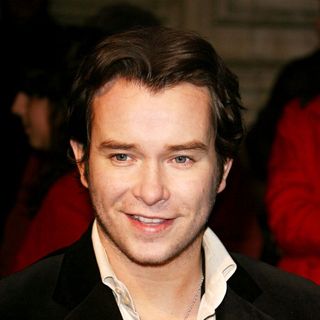 Family of Stephen Gately, a member of who passed away in 2009, is planning to hire a private investigator to re-examine the singer's death, The Sun reports. Stephen's brother, Tony, says their family still has unanswered questions after his brother was found dead in his apartment in Majorca five years ago.

Tony claims although officials found Stephen died of natural causes relating to an undetected heart condition, nobody has explained to him about what actually happened on the night. He tells the site, "Only two people know what went on the night he died. They are his husband Andrew and a Bulgarian guy, Georgi, who was invited to their apartment. Neither of them have fully explained to me what happened."

News
>
Movie News
October 20, 2014 05:46:26 GMT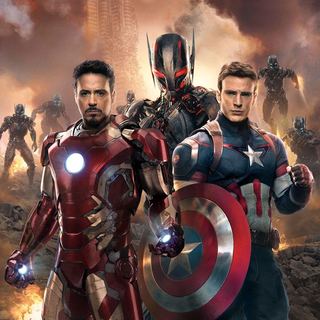 ©
"" could be Marvel Studios' most ambitious flick so far. The studio's executive vice president Victoria Alonso said audience should expect a lot more visual effects by a huge margin in this movie than in other Marvel films.

"" held the previous record of having 2,750 visual effects shot. But "Age of Ultron" passed it easily with 3,000 VFX shots, which is the most for any Marvel films ever. "" held the third place with 2,500 VFX shots.