News
>
Celebrity Gossip
December 10, 2013 09:05:25 GMT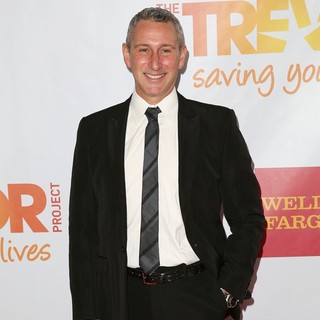 Adam Shankman has followed in the footsteps of his "" actor to enter rehab. On Monday, December 9, a representative for the director, producer, dancer, actor, and choreographer confirmed that he's "currently seeking treatment in a rehabilitation center."

"His friends and family support him and wish him well on his journey to recovery," the rep added, without mentioning reasons behind his decision to check into rehab. Just a day before, Shankman was still seen attending the Trevor Live L.A. event in Hollywood. He appeared to be in good spirit as posing with and "" stars and in a photo he posted on Instagram.

News
>
Celebrity Gossip
December 10, 2013 09:01:18 GMT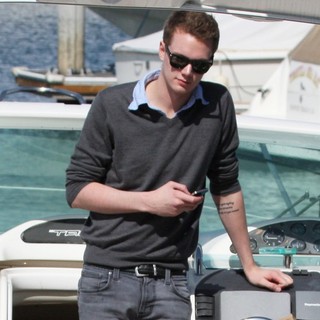 's brother Barron unexpectedly "refused" to assist police's investigation into an attack on him which reportedly was linked to . Sgt. Bobby Hernandez of Miami Beach Police told New York Daily News on Monday, December 9, "We've had no cooperation from Mr. Hilton since he made the report."

"He didn't want anything to do with it. Since then, we haven't been able to get in touch with him. He hasn't called back to respond to numerous messages," the police officer added. "We are in standby mode until we get more information and speak to the victim himself. If the victim doesn't want to cooperate, it ends at that point."

News
>
Music News
December 10, 2013 08:53:24 GMT

has teased her "Perfume" music video with another preview. The newest snippet, which arrived via MTV and runs for only 5 seconds, features appearances from the 32-year-old diva and her on-screen love interest who's played by model Alexander Kjellevik.

Donning a leather jacket and letting her blonde hair down, Spears is seen walking away from her beau. "I want to believe," she sings while looking back at her lover. She smiles and looks relieved but he seems dejected.

News
>
Movie News
December 10, 2013 08:35:15 GMT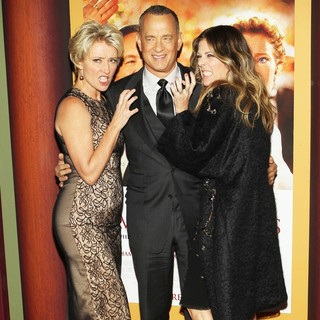 and stepped out to promote their latest film "" at its Los Angeles premiere on Monday night, December 9. Joined by the actor's wife , they were goofing around on the red carpet at Walt Disney Studios in Burbank, California with the two ladies playfully showing off their claws and teeth.

Other cast members in attendance included , , , Annie Rose Buckley, and . and , who starred in the 1964 movie "Mary Poppins", reunited at the event, where "" dancer came as a guest.

News
>
Music News
December 10, 2013 08:29:17 GMT

's "Cannonball" has finally arrived in full. The song immediately hit the web after the "" star's debut album, "", was made available for pre-order. Penned by , Michele's new song is a pure pop jam with a clappy beat and piano-driven melody.

In the empowering track, she sings about leaving the past for a new beginning. "Break down/ Break down/ Break down/ I was scared to death, I was losing my mind," she sings before declaring in the chorus, "And now I will start living/ Today, today, today/ I close the door/ I got this new beginning/ And I will fly/ I'll fly like a cannonball."

News
>
Celebrity Gossip
December 10, 2013 08:06:15 GMT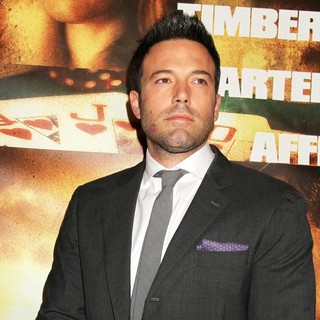 reveals a scary story involving stalker and paparazzi in a new interview with . The "" star says that a stalker who wanted to kill his family tried to get close with his children by joining paparazzi who gathered outside the children's school.

"It's wrong and disgusting to follow children around and take their picture and sell it for money. It makes the kids less safe. They used to take pictures of our children coming out of preschool, and so this stalker who had threatened to kill me, my wife and our kids showed up at the school and got arrested...there are real practical dangers to this," the "" star says.

News
>
Celebrity Gossip
December 10, 2013 07:58:15 GMT

has been spotted stepping out together with her reported new boyfriend Johnny McDaid. The "Scream" star brought the musician, who plays piano and guitar as well as provides backing vocals in rock band , as her date to 's annual holiday party in her home in Bel Air, California on Sunday, December 8.

Sporting matching black ensemble, Cox was at the wheel of her Range Rover while her much younger beau sat in the passenger seat. "They arrived around 7 P.M. and left together about three hours later," an eyewitness tells Life & Style. "She drove and he sat in the passenger seat." Another source says, "Courteney definitely looked like she was on a date. They were holding hands during the party."

News
>
Music News
December 10, 2013 07:44:16 GMT

is currently in Australia for her "Girl on Fire" tour. During a recent tour stop, the singer paid a special tribute to Nelson Mandela, the South African anti-apartheid icon who died last week.

"We wanted to do something special for you in honor of the great Nelson Mandela, who I feel so moved by in every way," said Keys. "What an incredible life lived and what an inspiration for us to all carry forward."

News
>
Celebrity Gossip
December 10, 2013 07:18:47 GMT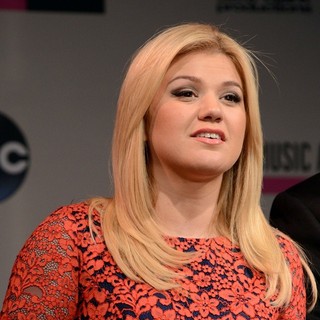 is fed up with rumors. The pregnant singer took to Twitter to ask people to stop spreading false reports about her marriage to Brandon Blackstock because the rumors affected their two children.

"Keep hearing random rumors of me & Brandon splitting or that's he's cheating on me. Stop with all the lying please #aintnobodygottimeforthat," she wrote on December 6. "False rumors don't bother me & Brandon but they do affect the lives of our 12 & 7 yr old. They're kids &don't get that people can print lies," she added in another post.

News
>
TV News
December 10, 2013 07:14:34 GMT

It's still a month away before "" returns, but fans can get a look at more hilarious scenes from the upcoming third season in a new promo. The video highlights Hannah's () theraphy session as she opens about her issues.

"Everything that's been so terrible and painful in the last few months was leading me to this point," she says, "and it's amazing to realise that I hold the keys to the prison that is my mind." The other girls and the boys hurl insults at one another and Hannah asks later at the end of the snippet, "What is wrong with people?"

News
>
Music News
December 10, 2013 06:55:56 GMT

, who recently returned to music after years of working on movies, has released the music video for his new single "Promise (You Won't Break My Heart)". Arriving via Huffington Post on Monday, December 9, the black-and-white clip has a simple concept.

It features Murphy performing the song in a studio with a group of musicians. The 52-year-old actor/singer looks vulnerable as he is seen playing his guitar while repeatedly begging, "Promise you won't break my heart/ Cause my heart's been broken a million times before/ I think I can't take no more/ I was sad and lonely."

News
>
Celebrity Gossip
December 10, 2013 06:38:42 GMT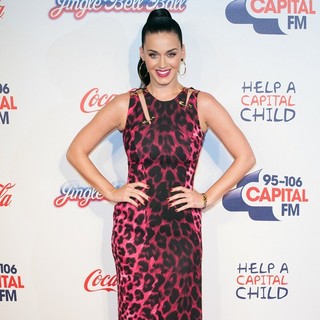 opens up about her divorce from and relationship with in a January issue of . The "Roar" singer, who briefly split from the "Your Body Is a Wonderland" singer earlier this year and reunited during summer, talked about the separation in an interview with the magazine, explaining that it helped a lot with the relationship.

"I took a break from my boyfriend, not one that I wanted. It was like a splash of cold water to search inward on what was going on with me," she explains. "That is what let me to this new awakening, this realizing, 'If I don't do some self-love, I'm not going to be able to keep the love that I want.' I still needed to deal with all of my ex-husband stuff. I hadn't. It's almost like if I kept talking about it, it would seem like I actually cared about it. I don't."

News
>
Music News
December 10, 2013 06:16:43 GMT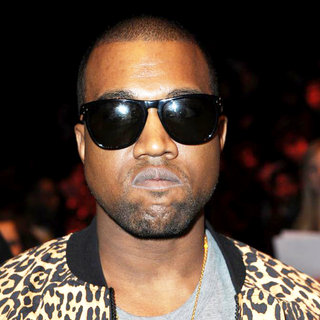 has no mercy for anyone who interrupts his concert. On Sunday, December 8, the rapper kicked a female fan out of his show in San Antonio, Texas, after she made a complaint about his Maison Martin Margiela mask.

The woman, who was among the crowd in the front row, reportedly yelled at West and asked him to remove his signature mask. Unhappy with the request, West stopped his show, pointed to the woman and motioned for the heckler to be removed from the venue.

News
>
Movie News
December 10, 2013 06:13:23 GMT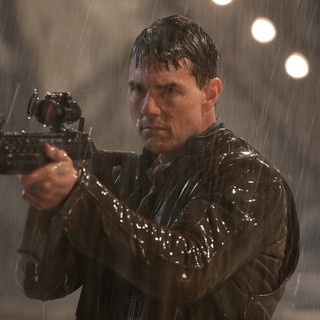 ©
A sequel to 2012's thriller "" is officially in the works at Paramount and Skydance Productions. will return to reprise his role as the titular tough guy. The studio is looking for new scribes since Christopher McQuarrie who directed and wrote the first film is focusing on "".

The first film is based on Lee Child's 2005 novel "One Shot". The second one will be adapted from 2013's "Never Go Back", the eighteenth book in Child's Jack Reacher series. It follows the former military member returning to the headquarters of his old unit in Virginia and facing complications including a serious criminal offense.

News
>
Movie News
December 10, 2013 05:54:41 GMT

is officially cast to play 's late frontman Freddie Mercury in upcoming biopic, Deadline reports. Interest to court the "" actor to play the late rocker was previously revealed by the band's member Roger Taylor in a radio interview.

In another casting news, is eyed for "". According to the Hollywood Reporter, the "" actor is in negotiation to join and in the upcoming Superman vs. Batman film.