News
>
Movie News
September 20, 2014 02:11:04 GMT

is a struggling pianist in "". First trailer of the Sundance Film Festival drama is released, focusing on the father-daughter relationship between the legendary pianist and his daughter Amy-Jo Albany.

Told through the wise eyes of Amy, "Low Down" chronicles the torrid, true life of jazz pianist Joe Albany. Born into her beloved father's unorthodox segment of society, Amy's improvisational adolescence evolves in the shadow of Joe's struggle between his musical genius and a suffocating heroin addiction.

News
>
Music News
September 20, 2014 01:56:01 GMT

New update on 's condition after he collapsed onstage earlier this week has emerged. On Friday, September 19, the singer revealed in an Instagram post that the incident left him in a three-day coma.

"This is a bit graphic but i wanted to share this w/ every follower of mine. I woke up out of a 3 day coma... &This guy @banggang_moneyteam right here never once left my side," Alsina wrote, captioning a photo of him lying in a hospital bed.

News
>
Celebrity Gossip
September 20, 2014 01:53:03 GMT

got arrested on Friday morning, September 19 after allegedly attacking a woman at the condo of her rumored boyfriend , TMZ reports. According to the site, Keyshia got to Birdman's condo around 5:00 A.M. to visit him.

However, when seeing another woman there, the "Enough of No Love" singer attacked the woman, leaving scratches all over her face. Shortly afterwards, police were called and Keyshia was arrested for battery and an outstanding reckles driving warrant. She was then released at 12:25 P.M. on a $46,000 bail.

News
>
TV News
September 20, 2014 01:49:42 GMT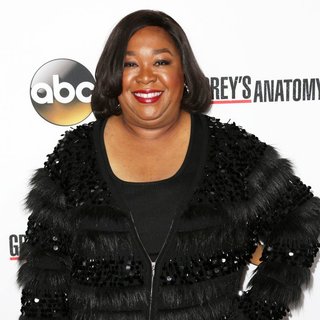 A New York Times writer called Shonda Rhimes an "angry black woman" and she's not happy about it. Alessandra Stanley of new series "" from Shondaland, "When Shonda Rhimes writes her autobiography, it should be called 'How to Get Away With Being an Angry Black Woman'."

She continued by pointing out the similarities between the female lead characters on Rhimes' shows, "Ms. Rhimes, who wrought Olivia Pope on '' and Dr. Miranda Bailey on ',' has done more to reset the image of African-American women on television than anyone since Oprah Winfrey."

News
>
Movie News
September 20, 2014 01:44:40 GMT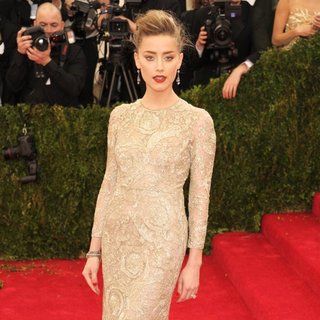 "" casting continues to roll with being the latest to join. The 28-year-old actress is hired as one of the female leads but her role is yet known.

It was recently revealed that and are also on board the "" sequel. While MacDowell's role is also unknown, Smith reportedly will play the owner of a strip club, a role that originally was to be played by a guy.

News
>
Celebrity Gossip
September 20, 2014 01:42:38 GMT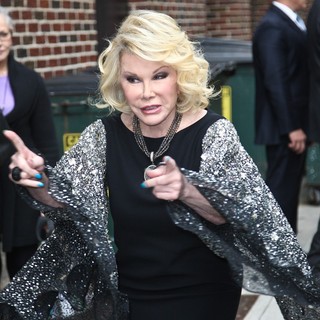 endorsed the new iPhone 6 online after she passed away earlier this month. On Friday, September 19, the late comedian's Facebook page sent out a message in which she promoted the new gadget.

"This badass is being replaced by an iPhone 6 (not the fat one)," read the post which is no longer available. A Twitter user managed to screengrab the post and commented, "#iPhone6 so big, Joan Rivers came back from the dead to endorse it."

News
>
TV News
September 19, 2014 23:42:33 GMT

CBS has closed a deal on Friday, September 19 to adapt DC Comics' "Supergirl" to small screen. The network has given it a series commitment which "eclipses the series commitment" of Batman drama "" at FOX, Deadline reports.

The hour-long drama tells the story of Superman's cousin Kara Zor-El, who was born on the planet Krypton, but escaped amid its destruction years ago. Since arriving on Earth, she's been hiding the powers she shares with Superman. But now, at age 24, she decides to embrace her superhuman abilities and be the hero she was always meant to be.

News
>
Movie News
September 19, 2014 23:17:47 GMT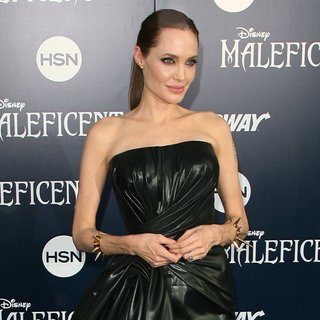 intends to remain active behind the lens. The actress has signed up to direct "Africa", a biopic of Kenyan politician and paleoanthropoligst Richard Leakey who battled elephant poachers in the late '80s in attempt to protect the animal's population in Africa.

The pic will reunite Jolie with cinematographer Roger Deakins who assisted her in the upcoming "". Jolie is expected to start working on "Africa" after wrapping up the filming of "" in Malta. She is currently residing in the southern European island to direct, produce and star in the movie with husband .

News
>
TV News
September 19, 2014 22:29:13 GMT

After a few weeks of uncertainty following ' passing on September 4, E! officially announces that "" will continue without the leader. The network notes that it's "what she would have wanted."

"We are deeply saddened by the loss of Joan Rivers and, for the last two weeks, have turned our attention to honoring her memory on all of our platforms," E! says. "We have also thought long and hard about what Joan would have wanted as it pertains to the future of Fashion Police."

News
>
Celebrity Gossip
September 19, 2014 22:10:56 GMT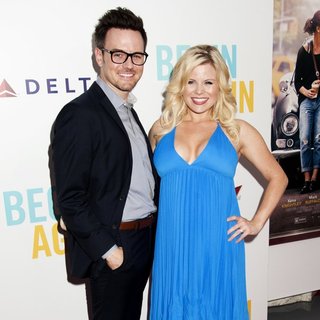 Megan Hilty, 33, officially becomes a first-time mom. The "" actress gave birth to a daughter on Thursday, September 18 in New York. Baby girl Viola Philomena is her first child with her actor husband Brian Gallagher.

The couple married November 2013 at a chapel in Las Vegas. She announced her pregnancy March this year. In June, she revealed her craving, "I want everything I can't have: Sushi, tuna fish. I was never a sweets person, and now I have to have at least one cookie every day. Lots more sweets than I'm used to."

News
>
Celebrity Gossip
September 19, 2014 21:50:36 GMT

"Mama" June Shannon and Mike "Sugar Bear" Thompson from TLC's reality show "" have split up. She believes he was cheating on her. She has reportedly taken her children and left the house she shared with him.

"Sugar Bear and I have decided to take some time apart to figure out some things in our relationship," she says. "We are taking things day by day but regardless of what happens the girls will always be our #1 priority. We want to thank ya'll for your support."

News
>
TV News
September 19, 2014 14:03:00 GMT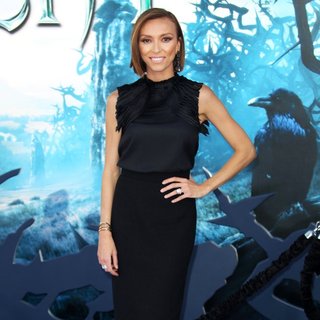 talks about "" post ' passing. Speaking to ABC News, she said that Joan's grieving daughter Melissa Rivers who serves as the executive director was still uncertain about the future of the E! show.

"It was the shock of a lifetime, it really was," Giuliana said of Rivers' death. "I had just seen Joan 48 hours before her procedure. We were taping the Emmy 'Fashion Police' show and she was honestly better than ever and she even looked better than ever at 81."

News
>
Movie News
September 19, 2014 13:40:46 GMT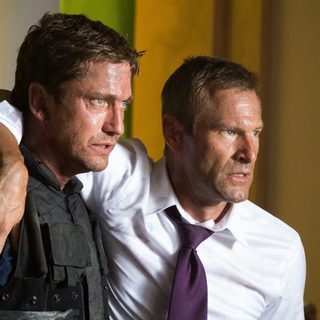 ©
"" lost its director. According to a scoop from The Hollywood Reporter, Fredrick Bond who directed in drama "" departed the sequel to 2013's "" due to creative differences. Despite the differences, the split is described as amicable.

A replacement is expected to be announced sometime soon as filming is scheduled to begin in October this year for a month with , , , and . who is currently shooting "" will join the crew when the production resumes in February.

News
>
Celebrity Gossip
September 19, 2014 09:22:50 GMT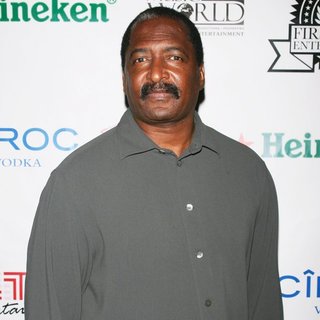 Mathew Knowles has fathered yet another love child. TMZ claims to have obtained a copy of paternity test which proves that ' dad is 99.998% the father of lingerie-model-turned-real-estate agent TaQoya Branscomb's child.

A judge in Houston ordered the DNA test after TaQoya sued Mathew in July, claiming that he got her pregnant in 2010. She's asking for a declaration of paternity and child support.

News
>
Celebrity Gossip
September 19, 2014 09:20:55 GMT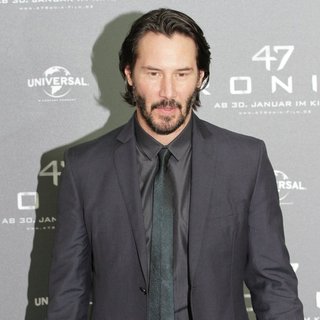 A woman has been taken into custody for breaking into ' home. According to TMZ, the incident took place on Monday, September 15. The "Speed" actor was sleeping when he heard some sound from his library at 4 A.M.

Reeves then found a woman in her 40s sitting in the library. The "" actor calmly asked her what she was doing there and the woman reportedly told the star she wanted to see him. Reeves called 911 and the woman later was sent for a psych evaluation.