News
>
TV News
September 17, 2014 08:59:57 GMT

Former "" cast member Nasim Pedrad is perhaps best known for her impersonation of . Stopping by "" on Monday, September 15, she recalled the time she met the reality TV star and was confronted about the way she imitated her voice.

"She was in pristine, airbrushed makeup, perfect hair," the comedienne told . "I, that day, looked like a person who woke up in a dumpster. I hadn't slept in two days, I was wearing this extra-large T-shirt with the logo of a medical facility from my hometown. She was understandably mortified to discover that I played her on the show."

News
>
Celebrity Gossip
September 17, 2014 08:51:09 GMT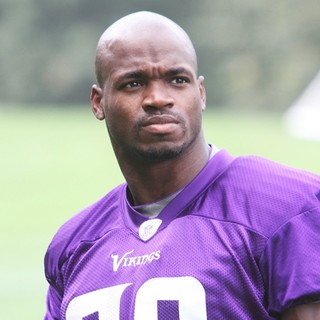 Adrian Peterson is now deactivated indefinitely after he was charged with child abuse. The Minnesota Vikings previously decided to reinstate Peterson into the team and allow him to join practices, but the owners announced on Wednesday morning, September 17 that they were reversing their decisions. In a statement, owners Zygi Wilf and Mark Wilf said that Peterson was put on the exempt/commissioner's permission list until he resolves the case.

"This has been an ongoing and deliberate process since last Friday's news. In conversations with the NFL over the last two days, the Vikings advised the League of the team's decision to revisit the situation regarding Adrian Peterson," they said. "After giving the situation additional thought, we have decided this is the appropriate course of action for the organization and for Adrian."

News
>
Music News
September 17, 2014 08:44:51 GMT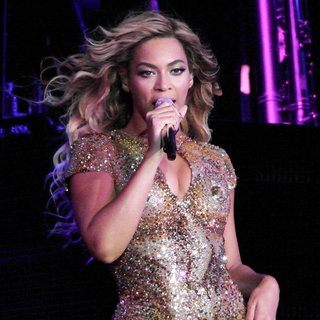 was caught lip-syncing during a show on her and husband 's "On the Run" co-headlining tour in Paris on Saturday, September 13. The moment was videotaped by a concertgoer who later shared it on Instagram.

In the short clip, Bey is seen flawlessly performing her "Partition" when she leans over to interact with fans standing close to the stage. Apparently forgetting she's lip-syncing, she moves her microphone away from her face and stops singing, but her vocal track can still be heard in the background.

News
>
Celebrity Gossip
September 17, 2014 08:43:34 GMT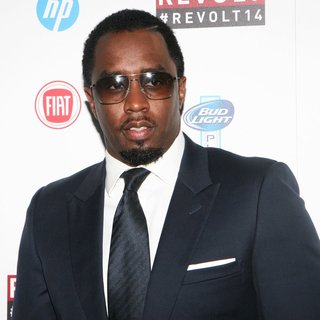 has purchased a newly built mansion for $40 million in Holmby Hills, Los Angeles, TMZ reports. The Holmby Hills is the former neighborhood of and the current area of Hugh Hefner's Playboy Mansion.

Diddy's new estate reportedly has a two-story main house of about 17,000 square feet with eight bedrooms and eleven bathrooms. There is another 3,000 square feet guesthouse. The mansion also has a separate spa house which includes a steam room, massage room and beauty salon. There is also a lagoon-style swimming pool which has a grotto connected by an underwater swimming tunnel.

News
>
TV News
September 17, 2014 08:25:11 GMT

and teamed up for Musical Morning Announcements on "" Tuesday, September 16. The show's host and his guest played the principal and vice principal of Saugerties High School who parodied today's popular songs by the likes of , , and to spice up their morning announcements.

Fallon sang the announcement about the debate club and a bake sale to the tune of Swift's latest hit "Shake It Up". "Debaters gonna 'bate, 'bate, 'bate, 'bate, 'bate. Bakers gonna bake, bake, bake, bake, bake. So bake it off. Debate it off," he sang.

News
>
Music News
September 17, 2014 08:02:11 GMT

and have released another track off their upcoming jazz album "" ahead of its release. The song, called "Nature Boy", was unveiled on Vevo on Tuesday, September 16.

"Nature Boy was composed in 1941 by Eden Ahbez, a wandering man from Brooklyn with long hair. It wasn't until 1947 that the song was published, written sometime during or after 1941, while pianist ahbez wandered [Los Angeles] eating only raw fruits. It's just so interesting. This composer was part of a subculture of nomadic hippies! We [channeled] our own Gypsy lives in this performance," the Mother Monster introduced the track on Twitter.

News
>
Movie News
September 17, 2014 07:59:42 GMT

is super strong in a new clip for thriller "" which is due for limited release in the U.S. on September 19. Drenched in rain and surrounded with mysterious aura, she destroys a car, throws mean punches, and crushes cell phone.

The film follows a young woman who is committed to a mental hospital for treatment of multiple personality disorder. While there, she is treated with an experimental new procedure dubbed "The Siamese Burn", designed to eliminate all, but one of her personalities.

News
>
Music News
September 17, 2014 07:57:21 GMT

Details about 's new solo album have been revealed. On Tuesday, September 16, the former member of announced the title of her second LP as well as its artwork and tracklist.

Titled "", the set is due out on October 20. Its standard edition will feature 11 tracks including lead single "Your Love", second single "On the Rocks" and the title track. Scherzinger reunites with , who previously collaborated with her on "Whatever U Like", on a new track called "Electric Blue".

News
>
Celebrity Gossip
September 17, 2014 07:49:08 GMT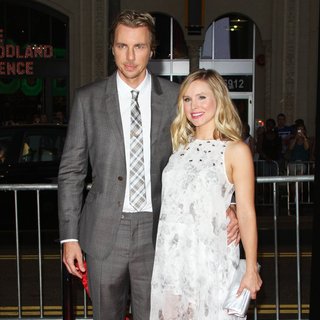 debuted a small bell tattoo on his left ring finger in honor of his wife at the premiere of his new movie "" in Los Angeles on Monday, September 15. The was presumably a tribute to Kristen's last name.

The couple, who is currently expecting their second child, was spotted cuddling up and laughing together as they walked on the red carpet. Dax wore a charcoal suit combined with a white shirt and plaid tie. Kristen, meanwhile, sported an asymmetrical white and grey floral dress paired with strappy metallic heels. She completed her look with a matching clutch.

News
>
TV News
September 17, 2014 07:19:45 GMT

"" shut down production on Tuesday, September 16 after a security guard was killed on the set. The worker, whose name has not been released, was struck by an unattended truck that rolled down a slope.

The accident took place at around 8:30 P.M. Monday in Burnaby, a suburb of Vancouver, where the sci-fi series is filmed. Scott McCloy, a spokesman for WorkSafeBC which is British Columbia's Workers' Compensation Board, says that the worker was hired to conduct security and was standing near a 5-ton truck parked on a slope.

News
>
Music News
September 17, 2014 07:19:38 GMT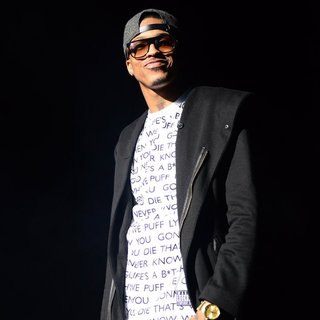 remained hospitalized on Tuesday, September 16 after he during a show in New York City on Monday night. According to a new report by TMZ, the singer suffered multiple seizures.

His rep has said that Alsina's still being treated for the seizures in ICU at a New York City hospital. The rep added that doctors didn't find any drugs other than marijuana in his system. They believed the "No Love" singer's fainting was due to exhaustion and dehydration.

News
>
Celebrity Gossip
September 17, 2014 07:03:34 GMT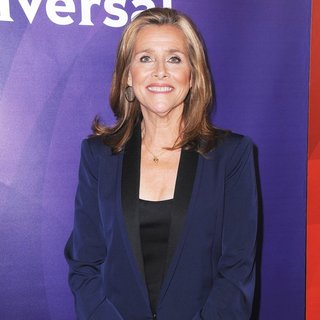 After a domestic violence case involving football star Ray Rice , many people who are in abusive relationships opened up about their stories on Twitter using hashtag #WhyIStayed and #WhyILeft to share why they chose to stay or leave their partners. In a Tuesday, September 16 episode of "Meredith", Meredith Vieira revealed that she was also in an abusive relationship and she stayed back then.

"I want to explain to you why I stayed. I was in an abusive relationship many many years ago as a young woman," she started. "I've talked a little bit about this. It started out, I loved this guy, it started out we'd have a fight and he'd just sort of grab my arm. I didn't think a lot about it and then it turned into pushing me into a wall and then it went beyond that to actually taking his hand and grabbing my face and saying, 'I could ruin your career if I wanted to and no one would want you.' "

News
>
Movie News
September 17, 2014 07:01:30 GMT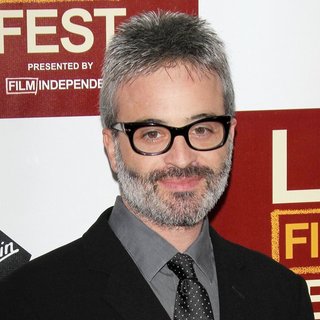 Alex Kurtzman gave another update on "" movie. "" co-scribe who gets promoted to serve behind the lens for the Spidey spin-off says he is still deciding who will wear the Venom symbiote. In the comic books, the suit has been worn by a series of characters like Peter Parker, Eddie Brock and Harry Osborn.

"I would not say it's an easy choice," he said. "I would say that there are quite a few things about Venom that are interesting. Venom had several different iterations, and there are several things that are very unique, interesting and specific. And so I think we all want to make sure that we're making the right choices for a character that's so beloved."

News
>
Celebrity Gossip
September 17, 2014 06:52:50 GMT

's new Dior campaign has been revealed. The 24-year-old actress looks chic while posing with "Be Dior" handbags in a black suit and slicked back hair for the shoot by Patrick Demarchelier.

In a new behind-the-scenes video released by Dior, Jennifer says, "I feel like any time you get in front of the camera, it's important to have a character in mind or an emotion, just so you have something in your eyes." She adds, "A powerful woman is someone who exudes confidence and can be tough but fair and kind. And also who knows how to get what she wants."

News
>
TV News
September 17, 2014 06:46:58 GMT

Frankie Grande's fate turned 180 degrees on " 16", thanks to the Rewind Button. After winning the HOH competition on September 7, he lost the power when the game was reset and later was nominated for eviction.

The brother of singer felt betrayed by the members of his alliance as Caleb was the one who nominated him and Victoria. Cody won the Power of Veto and decided to keep the nominations the same as he wanted to send Frankie home. Frankie was eventually evicted by a 2-0 vote on Tuesday, September 16 and became the seventh member of the jury.