News
>
Movie News
August 01, 2014 02:32:02 GMT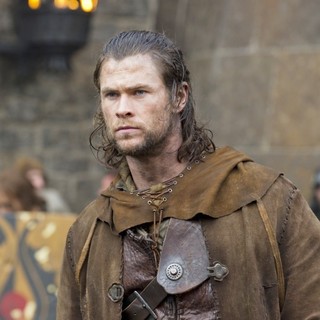 ©
"" gets a second movie. Instead of a sequel, this second installment of the franchise will be a prequel that will reveal how the fates of two characters, Eric the Huntsman and Ravenna, intersected before they met Snow White.

won't return to this new movie simply titled "", but and are confirmed to reprise their roles as the titular character and a witch who would later become the evil queen.

News
>
Celebrity Gossip
August 01, 2014 02:14:11 GMT

was caught on camera hanging out with Erica Packer in Spain following his alleged fight with . In obtained by Daily Mail, a shirtless Bloom was seen being hugged by Packer, who happens to be the ex-wife of 's alleged boyfriend James Packer, when they were on a yacht. The pair appeared to have been enjoying their time with two other friends during the Thursday, July 31 outing.

According to the site, the group then took a smaller boat to go to the island of Formentera. Bloom appeared to be in a good mood when he strolled on the beach, wearing a white shirt and red pants. Packer, meanwhile, sported a lace dress over her swimsuit.

News
>
Music News
August 01, 2014 02:00:54 GMT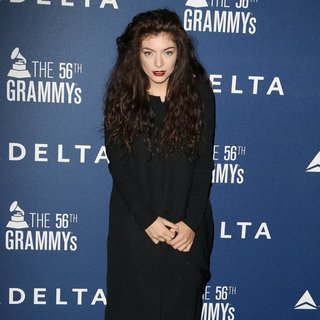 will make a big contribution to the soundtrack of "". It was announced on Thursday, July 31 that the New Zealand singer would have the first single from the highly-anticipated movie and she'd also hand-pick the artists for the soundtrack album.

"Curating the soundtrack for such a hotly-anticipated film was a challenge, but I jumped at the chance," said Lorde, who previously covered ' "Everybody Wants to Rule the World" for the soundtrack of "".

News
>
TV News
August 01, 2014 02:00:42 GMT

shows off his gun in a trailer for DirecTV's drama "Kingdom" set in an MMA fighting world. The sneak peek features plenty of shirtless scenes where the youngest member is training in gym and getting into the ring for a fight.

The former Disney star plays one of the sons of an MMA legend who steps down from the game and now focuses on training his two boys. ("") plays the father, and ("") plays the other son.

News
>
Movie News
August 01, 2014 01:28:41 GMT

The fabled characters like Cinderella, Rapunzel, and Red Riding Hood are brought together in a crossover movie "" which just got a trailer. While not any of the song from this Rob Marshal-directed musical is played, a lot of "wish" is said. The warning bell is, "Be careful with what you wish for."

The story centers on a baker () and his wife () who set out a journey into the woods to end a curse placed on them by a vengeful witch (). They have to gather four magical elements including a lock of Rapunzel's hair, Red Riding Hood's cape and one of Cinderella's slippers.

News
>
TV News
July 31, 2014 09:19:23 GMT

It's down to 10 on "" season 11. The latest episode which aired on Wednesday, July 30 began with 14 dancers, but 4 were sent home at the end of the episode. Nigel Lythgoe and Mary Murphy were joined by actress on the judging panel.

First, 8 of the Top 10 dancers were announced. They are Bridget Whitman, Emilio Dosal, Jacque LeWarne, Ricky Ubeda, Tanisha Belnap, Rudy Abreu, Valerie Rockey and Zack Everhart Jr.. The bottom 6 danced solo in addition to the pair number.

News
>
Music News
July 31, 2014 09:01:18 GMT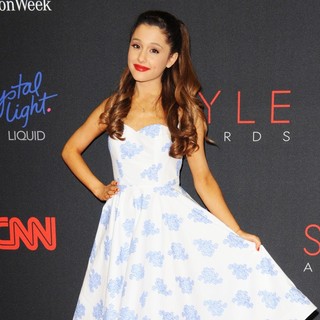 has teamed up with Cashmere Cat for "Be My Baby", a new song set to be featured in her highly-anticipated sophomore album "". The track was recently previewed by the DJ at his recent gig and a fan in the crowd captured the moment in a video and uploaded it to YouTube so everyone could enjoy it.

"Be My Baby" is an upbeat pop/R&B tune that could be another hit from Grande's upcoming LP. In the one-minute preview, played by Cashmere Cat during his set at MoMa PS1 in Queens for the venue's summer Warm Up series, the former "" star is featured showing off her amazing vocals as she hits the high notes.

News
>
Movie News
July 31, 2014 08:51:09 GMT

almost didn't make the cut in "". During a visit to SiriusXM for a press tour to promote the latest Marvel movie, director James Gunn admitted he originally said "no way" to the "" actor.

"Somebody first suggested him to me, I thought, you got to be kidding me. This chubby guy from 'Parks and Rec'?" Gunn said. "There's no way I'm going to make that guy the star of my movie." But he added, "I knew within 20 seconds of his audition this is absolutely the guy. And the truth is, Chris Pratt is the biggest movie star in the world. It's just people don't know it yet."

News
>
Celebrity Gossip
July 31, 2014 08:18:06 GMT

has a bun in the oven. The Grammy Awards-winning artist made the big announcement on early Thursday, July 31 as she's celebrating her fourth wedding anniversary with husband .

"Happy Anniversary to the love of my life @therealswizzz !!" she wrote on Instagram. "And to make it even sweeter we've been blessed with another angel on the way!! You make me happier than I have ever known! Here's to many many more years of the best parts of life!" She also posted a picture of her wearing a Greek goddess-like dress as she and Swizz cradle her growing belly.

News
>
Music News
July 31, 2014 07:54:32 GMT

confirms he has recorded a duet with frequent collaborator for his new album. "We did one for my record," the former member told E! News. "It's a great song that we both love. Her voice is just amazing on it. She's the real deal. It's the perfect fit for this record."

He opened up more about the collaboration in another interview. Speaking to MTV last week, Jonas said he was working on several songs with Lovato. One of them is titled "Avalanche" and it will appear in his album.

News
>
Movie News
July 31, 2014 07:34:50 GMT

A trailer for "" is made available for viewing pleasure. The sneak peek gives a look at as Pharaoh, as a security guard, and as Lancelot. is back reprising his role as the night watchman.

In this movie, he is not just dealing with the exhibits that come alive after the sun sets but also has to fight a multi-headed snake and some giant lions that come from statues. , , and are among the cast as well, while Shawn Levy returns to the directing chair.

News
>
Celebrity Gossip
July 31, 2014 07:27:56 GMT

Andi Dorfman was labeled a "slut" by Fox News anchor Bob Beckel. On a Tuesday, July 29 episode of "The Five", the political pundit slammed "" star for sleeping with two guys on the dating show.

"She's a slut!" 65-year-old Beckel declared. "I'm not kidding you. She sleeps with someone else, and then doesn't tell the guy about it. This is what America's come to, this crap." But his fellow co-host Andrea Tantaros disagreed, responding to Beckel's bold statement, "Are you kidding me right now? Excuse me, Bob! You probably sleep with a different woman every night."

News
>
Celebrity Gossip
July 31, 2014 06:56:10 GMT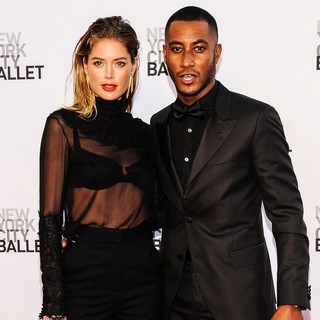 is a mother again as she gave birth to her second child with husband Sunnery James on Wednesday, July 30. The baby, a girl named Myllena Mae, was born in Holland at 10:00 A.M. "Both of our families are beyond thrilled to finally meet our beautiful and healthy little girl," the couple said in a statement. "She's a true blessing!"

Baby Myllena Mae joins big brother Phyllon (3). Kroes also shared her excitement on Twitter, sharing a sweet photo of her, James and their two children. "A miracle saw the light of day this morning. Welcome Myllena Mae," she captioned the pic. "Mommy, Daddy and brother Phyllon are super proud!"

News
>
TV News
July 31, 2014 06:24:19 GMT

Less than a month before the 66th annual Primetime Emmy Awards, NBC has begun promoting the awards ceremony. Host is featured in the first promo video that sees him trying to get aboard a plane with some prohibited items.

"Before you go through that you should know I'm hosting the Emmys, so I have a lot of TV props in there," the funnyman tries to explain to a TSA officer who checks his bag. The TSA officer can't help but give suspicious look at the "" host as he tries to bring such illegal items as guns, alcoholic drink, blue meth and sword which he claims represent "", "", "" and "".

News
>
Music News
July 31, 2014 06:21:26 GMT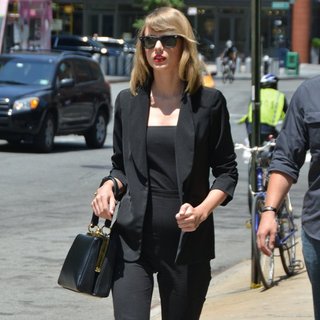 is the latest act to join the line-up of performers at the upcoming 2014 MTV Video Music Awards, E! News has learned. A source tells the site that the country/pop superstar will be giving an "explosive" performance during the awards show set to take place in Los Angeles next month.

Further details about the performance are still kept under tight wraps, but the source can assure it won't involve other performers. "It's not a collaboration with another singer," the source explained, sparking speculations that Swift may debut her new music during the event.