December 31, 2012 09:31:21 GMT
Gearing up to welcome the new year, Disney plans to make a new 'Star Wars' trilogy, while some celebrity figures namely Kate Middleton and Kim Kardashian are ready to welcome their own child.

---
AceShowbiz's annual Kaleidoscope reaches its final part which highlights the fourth trimester in 2012. As many businesses began planning their future projects, Disney studio announced its plans to develop a new "Star Wars" trilogy after acquiring LucasFilm from George Lucas. In TV, networks selected which programs making the cut into the next season line-up and which ones being on the chopping blocks.

Music industry recognized its talents and their works throughout the past year at some prestigious prize-giving events, while movie heartthrob received an equally distinguished honor by earning the title of People's 2012 Sexiest Man Alive. Other public figures, like Kate Middleton, and , had their own reasons to celebrate at the end of the year as they're already pregnant with their respective child.


OCTOBER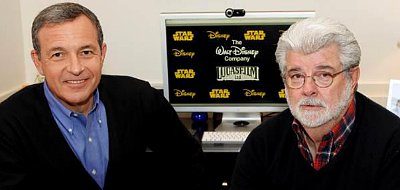 At the end of October, good news came from Hollywood that certainly pleased sci-fi geeks. Disney acquired LucasFilm for $4.05 billion and announced plans to make a new "Star Wars" trilogy starting 2015. George Lucas, the man behind the original six Star Wars film, wouldn't return on the helm of "Star Wars Episode 7", so the hunt for director of the new installment began. Many notable filmmakers, such as Steven Spielberg and J.J. Abrams were named as potential helmers for the big project, but none has officially signed up for the prestigious gig as of now.
Other notable events of the month:
Oct 01: and Will Kopelman welcomed a baby girl.
Oct 01: officially nabbed hosting gig for 2013 Academy Awards.
Oct 02: and Rob Patterson called off engagement.
Oct 02: "" was renewed for a fourth season.
Oct 06: 's sex tape leaked on the day was arrested for DUI.
Oct 06: Ben Flajnik and Courtney Robertson of "" broke up.
Oct 07: was named sexiest woman alive.
Oct 08: Jack Osbourne tied the knot in Hawaii.
Oct 08: "" film project found its writer.
Oct 09: dominated winners list of 2012 BET Hip-Hop Awards.
Oct 12: premiered "Beauty and a Beat" video featuring after pulling a prank on his fans about his stolen computer.
Oct 13: and wife of nine years went their separate ways.
Oct 15: "" was freed from racial bias lawsuit.
Oct 16: and girlfriend welcomed first son.
Oct 16: and Jef Holm confirmed their split.
Oct 16: and snatched hosting gig for 2013 Golden Globe Awards.
Oct 16: was booked for 2013 Super Bowl halftime show.
Oct 16: and were officially announced as "" hosts.
Oct 17: got high school diploma at the age of 25.
Oct 17: confirmed she gave birth to son in September.
Oct 17: Warner Bros. Pictures won legal battle to defend its Superman rights.
Oct 17: topped Forbes' list of highest-paid TV actors.
Oct 18: "" picked Dmitry Sholokov as season 10 winner.
Oct 19: and got married.
Oct 19: ABC canceled "" after 6 seasons.
Oct 21: gave birth to her first child.
Oct 21: Dish settled lawsuit with AMC and Cablevision.
Oct 22: officially lost Tour de France titles.
Oct 22: was arrested for DUI twice in a year.
Oct 22: "" got season 3 order.
Oct 22: "" was renewed for a third season.
Oct 24: became the first musician to reach 3 billion YouTube views.
Oct 25: 's parents got divorced after 34 years of marriage.
Oct 25: Matthew Vaughn abruptly bowed out of "", Bryan Singer replaced him as the director.
Oct 27: Blaque's member Natina Reed was killed in hit-and-run accident.
Oct 28: tied the knot with Sunny Oglesby.
Oct 29: 's talk show "Anderson Live" was canceled after two seasons.
Oct 29: Hurricane Sandy forced "" and "" to tape without audience.
Oct 30: secretly ties the knot with .
NOVEMBER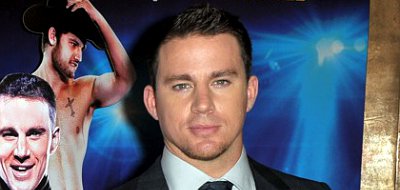 It's perhaps not exaggerating to say that 2012 was 's year. Having gone through a hard road including when he had to work as a stripper, the husband of inspired "" which was critically and commercially successful. His perfect physique was exposed as his lead role required him to show his abs a lot. The Duke Hauser of "" became talk of the town due to his sexy performance, which then culminated in him being dubbed People's 2012 Sexiest Man Alive. "My first thought was, 'Y'all are messing with me,' " the movie heartthrob shared his reaction when learning that he got the honor, which was previously given to and among others.
Other notable events of the month:
Nov 01: ' parents won defamation trial against her ex-manager Sam Lutfi.
Nov 01: was cast as "" villain Electro.
Nov 01: was named Entertainer of the Year at 2012 Country Music Association Awards.
Nov 02: headlined NBC's Hurricane Sandy benefit concert.
Nov 02: was freed from copyright infringement lawsuit over "Nikita".
Nov 03: pulled "Looking Hot" video after offending native Americans.
Nov 03: was the top winner at MOBO Awards 2012.
Nov 03: announced new album 10 years after hiatus.
Nov 06: revealed new collaboration with , "Nobodies Business".
Nov 06: dropped tour dates due to "irreconcilable differences."
Nov 08: was honored with the 2,484th Walk of Fame star.
Nov 08: and Paul Nassif reached a divorce settlement.
Nov 08: "Transformers 4" found its new leading man in .
Nov 09: "Star Wars Episode 7" tapped Michael Ardnt as its screenwriter.
Nov 11: Voice behind Elmo of "Sesame Street", Kevin Clash, was hit with underage sex claim.
Nov 11: and took top prizes at MTV European Music Awards.
Nov 11: MTV canceled "" after seven seasons.
Nov 12: and Adam Housley welcomed first child.
Nov 12: called it quits after 35 Years.
Nov 13: announced their movie set for August 2013 release.
Nov 14: was officially named People's 2012 Sexiest Man Alive.
Nov 14: announced the birth of her second son.
Nov 14: "" was officially named U.K. highest-grossing film ever.
Nov 14: "" appointed Don Nash as a new executive producer.
Nov 15: "" was renewed for a third season.
Nov 16: and wife Patricia Azarcoya Arce welcomed baby girl.
Nov 16: Jesse & Joy won big at 2012 Latin Grammy Awards.
Nov 17: "" opened with massive result and broke the franchise's record.
Nov 18: led winner list of 2012 American Music Awards.
Nov 19: 's Vivian Campbell filed for divorce from wife of 25 years.
Nov 19: announces his departure from L.A. Galaxy.
Nov 19: TV Legends Norman Lear and Alan Alda were honored at 2012 International Emmys.
Nov 20: Lawrence Kasdan and Simon Kinberg were hired to write "Star Wars" episode 8 and 9.
Nov 20: "" was canceled after two seasons.
Nov 20: NBC won November sweep for first time since 2003 and gained more viewers than 2011.
Nov 21: and called it quits after more than five years together.
Nov 21: dropped out of "" mid season 4.
Nov 21: split from husband of nine years.
Nov 21: announced a three-year hiatus.
Nov 22: 's ex Gabriel Aubry and her fiance got into a fight.
Nov 23: and were cleared of criminal charges in bar brawl case.
Nov 23: Larry Hagman died after losing battle against cancer.
Nov 23: Deborah Raffin died of leukemia.
Nov 23: Hector Camacho was taken off life support after shot in the face.
Nov 26: "" was canceled after five seasons.
Nov 27: Nikki Sixx got engaged to Courtney Bingham.
Nov 27: ' A.J. McLean and wife welcomed baby girl.
Nov 27: blasted "".
Nov 27: ": All-Stars" crowned Melissa Rycroft as the winner.
Nov 28: "Innocence of Muslims" filmmaker was sentenced to death in Egypt.
Nov 29: , and led Forbes' list of 2012 highest paid musicians.
Nov 30: launched their own record label, Blackened Recordings.
Nov 30: filed for divorce from wife Kimberly Buffington-Quaid.
DECEMBER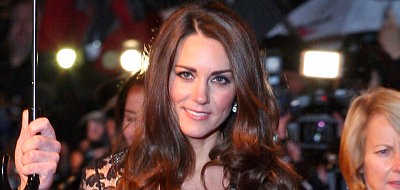 Among the so many happy news coming in December, Kate Middleton's pregnancy was perhaps the one that caught the most attention. The British royal family's announcement also revealed that the wife of Prince William was admitted to hospital for hyperemesis gravidarum. What followed next was less displeasing as the staff at King Edward VII Hospital in Central London, where Kate was treated, was fooled by two Australian radio hosts pretending to be the Queen and Prince Charles, and leaked detailed info on her condition. Just a day after the Duchess of Cambrige left the hospital, a nurse who received the prank call was found dead in an apparent suicide. The royal highnesses quickly expressed their sympathy, while the hospital and the radio station started blaming each other for the tragedy.
Other notable events of the month:
Dec 01: and Courtney Mazza tied the knot.
Dec 01: Ashley Hebert and J.P. Rosenbaum of "" tied the knot.
Dec 01: , , and more accept Kennedy Center Honors.
Dec 02: Hal Needham and Jeffrey Katzenberg were among the 2012 Academy's Honorary Awards recipients.
Dec 03: "" was the biggest winner at the 2012 New York Film Critics Awards.
Dec 03: signed up for a new season of "".
Dec 03: 's Randy Blythe was indicted on manslaughter charges in Czech fan's death.
Dec 04: "" star got married in courthouse wedding.
Dec 04: was dubbed the most overpaid actor in Hollywood by Forbes.
Dec 06: was arrested for tax evasion.
Dec 06: and welcomed their second child.
Dec 06: gave birth to a baby boy.
Dec 07: was engaged to model Josh Beech.
Dec 09: Josh and Brent won " 21".
Dec 09: died in a plane crash.
Dec 09: Pepsi landed a new deal with .
Dec 09: L.A. Film Critics chose "" as its best film in 2012.
Dec 10: and won big at 2012 American Country Awards.
Dec 10: checked into rehab for adderall abuse.
Dec 12: Sitar legend and ' father Ravi Shankar died at 92.
Dec 12: topped Forbes' list of highest paid women in music of 2012.
Dec 13: L.A. Reid announced his exit from "".
Dec 13: got Hollywood Walk of Fame Star.
Dec 14: welcomed third child.
Dec 15: gave birth to a baby boy.
Dec 15: got engaged to Brandon Blackstock.
Dec 15: and Cacee Cobb tied the knot.
Dec 16: "" shattered December opening record on box office.
Dec 16: ": Philippines" revealed Denise as its winner.
Dec 16: "" and "" won big at 2012 Satellite Awards.
Dec 17: announced she's expecting first child with .
Dec 17: was named Billboard's Top Artist of 2012.
Dec 17: "" aired its series finale.
Dec 17: 's song "Die Young" was yanked off radio after Newtown school shooting.
Dec 17: and welcomed a son.
Dec 18: "" crowned Carly Rose Sonenclar as the winner of season 3.
Dec 19: Miss USA Olivia Culpo won 2012 Miss Universe.
Dec 20: "" season 2 revealed Tate Stevens as the winner.
Dec 20: ""' ended its run after six season.
Dec 21: 's "Gangnam Style" reached 1 billion mark on YouTube.
Dec 21: "" got season 4 order, Glen Mazzara exited as the showrunner.
Dec 21: filed for divorce from a year after their split.
Dec 21: ""' was renewed for 9th season.
Dec 21: Ronnie Wood married Sally Humphreys.
Dec 22: "" got canceled after five seasons.
Dec 23: Ministry's guitarist Mike Scaccia collapsed on stage and died.
Dec 23: split from husband of Jason Hoppy.
Dec 24: Jack Klugman died at 90.
Dec 25: Charles Durning died at 89 years old.
Dec 25: confirmed her second pregnancy.
Dec 25: confirmed his departure from "".
Dec 26: was engaged to billionaire boyfriend Al Mana.
Dec 26: Ryan Murphy and husband welcomed first child.
Dec 26: confirmed she secretly had married Ned Rocknroll.
Dec 26: Black Crowes announced 2013 tour dates to end three-year hiatus.
Dec 26: Nathan Followill and Jessie Baylin welcomed first child.
Dec 26: Fontella Bass died of heart attack complications.
Dec 26: got engaged to music executive Ryan Press.
Dec 27: Harry Carey Jr. died at 91 years old.
Dec 28: and Camila Alves welcomed their third child.
Dec 30: announced 's pregnancy.
«
|
«
|
«
© AceShowbiz.com
---
---
More Kaleidoscope News:
---