The Kaleidoscope of this year is closed by highlighting the sudden death of Steve Job, the first-ever trailer for 'The Hunger Games', and the winner of 'The X Factor (US)' inaugural season.
AceShowbiz continues to dig out the news piles throughout the past months leading to the end of the year, and closes its annual Kaleidoscope by taking readers to look back at things that happened between the period time of October to December. In celebrity, the sudden death of Apple Inc.'s co-founder, Steve Jobs, which spawned an outpouring of grief and gratitude from his fans across the globe, was put on the highlight among other notable news and gossips.
Beside a look-back at what happened in the past, there are reminders of what to expect in the new year of 2012 as well. Through the trailer of "
The Hunger Games
", movie fandom are reminded that the upcoming year would be full of treats, and one that should not be missed is the big screen adaptation of the Suzanne Collins best-selling book. Also, expect to be part of the beginning of
Melanie Amaro
's journey in the music industry following her victory on "
The X Factor (US)
".
OCTOBER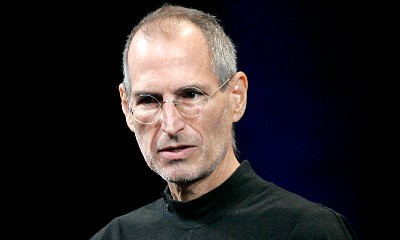 Less than three months after the death of
Amy Winehouse
, the world was mourning the loss of another figure which had great impact in music industry. It's Steve Jobs, the man behind iPod and iTunes, who put people around the globe in grief once again. The co-founder of Apple Inc. passed away on October 5 due to complications from a relapse of his previously treated islet-cell neuroendocrine pancreatic cancer. Remembered more like a rock star than a corporate executive due to his visionary brilliance in creating groundbreaking music device and service, he had since been chosen as a recipient for some posthumous awards including 2012 Grammy Trustee Award.
Other notable events of the month:
Oct 01: After 28 years together, Gene Simmons finally wed his girlfriend Shannon Tweed.
Oct 05: Oprah Winfrey was named the highest-earning woman in entertainment by Forbes.
Oct 05: Johnny Depp apologized after causing outcry over his "rape" comment.
Oct 05: Steve Jobs passed away less than two months after he resigned as Apple Inc.'s CEO.
Oct 06: Beyonce Knowles showed off baby bump in "Countdown" music video.
Oct 06: The first look at Julia Roberts as the evil queen on "Mirror Mirror" was debuted.
Oct 07: Sony Pictures acquired rights to make Steve Jobs biopic.
Oct 07: Arnold Schwarzenegger officially opened the Arnold Schwarzenegger Museum in Austria.
Oct 07: "The Simpsons" cast sealed a new deal for two seasons.
Oct 09: Paul McCartney tied the knot with Nancy Shevell in London.
Oct 11: The first trailer for "The Avengers" was released.
Oct 11: Chris Brown and Lil Wayne dominated winner list of 2011 BET Hip-Hop Awards.
Oct 12: Scotty McCreery made Hot 200 history by debuting at No. 1.
Oct 14: Rick Ross sparked health scare after suffering seizures.
Oct 16: Zachary Quinto opened up to public for the first time about his sexual orientation.
Oct 16: "The Walking Dead" season 2 premiere broke record for basic cable series.
Oct 16: Two-time Indianapolis 500 winner Dan Wheldon was tragically killed in a fiery, 15-car crash.
Oct 16: "Harry Potter and the Deathly Hallows Part II" won top honor at 2011 Scream Awards.
Oct 17: Britney Spears released controversial "Criminal" music video.
Oct 18: Anne Hathaway was confirmed to play Fantine in "Les Miserables".
Oct 18: Susan Sarandon found herself in hot water for referring to Pope Benedict XVI as a "Nazi".
Oct 19: Rihanna premiered "We Found Love" music video.
Oct 20: Westlife announced split and revealed farewell tour.
Oct 20: John Mayer announced a break after undergoing throat surgery.
Oct 21: Mitchel Musso was charged with DUI just days after being arrested for failing to slow down for police officers.
Oct 23: "Paranormal Activity 3" broke box office record in its opening week.
Oct 23: Robin Williams wed for the third time tying the knot with a graphic designer.
Oct 25: "Saturday Night Live" veteran Darrell Hammond revealed in an emotional interview that he was abused by his mother.
Oct 27: The first official trailer for "Mission Impossible: Ghost Protocol" came out.
Oct 28: World Series Game 7 posted record ratings for FOX.
Oct 28: Adele announced throat surgery and canceled all 2011 remaining shows.
Oct 28: Bruce Willis announced that he's expecting a child with his second wife, Emma Heming.
Oct 31: Kim Kardashian filed for divorce from husband of 72 days, Kris Humphries.
Oct 31: Jessica Simpson confirmed that she and fiance Eric Johnson are expecting their first child.
NOVEMBER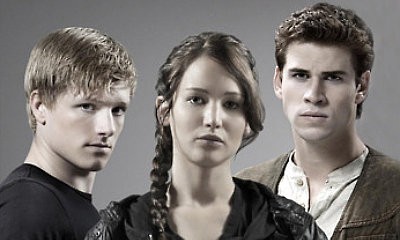 After endless anticipation, those who have been eagerly waiting for "
The Hunger Games
" were overjoyed when the first-ever trailer for movie was finally unleashed in mid-November. Following multiple sneak peeks in a form of stills and clips, the trailer gives clearer and closer look at how the Suzanne Collins book series would be brought to the big screen. The visualization of the post-apocalyptic country in the distant, far-off land of Panem is teased along with its epic and classic storyline which centers on its heroine, Katniss, in her effort to survive the hardship in her poor district and the dirty tricks in the fight-to-death game set up by its tyrant government.
Other notable events of the month:
Nov 01: The father of Charice was stabbed to death in a drunken street fight.
Nov 02: Justin Bieber was slapped with paternity suit by a 20-year-old woman.
Nov 02: Lindsay Lohan was sentenced to 30 days in jail without eligibility for house arrest or early release.
Nov 02: The new James Bond movie officially got "Skyfall" as a title.
Nov 03: Drew Barrymore was dubbed Hollywood's Most Overpaid Actors of 2011 by Forbes.
Nov 04: Only weeks after retiring from "60 Minutes", Andy Rooney died following "complications from minor surgery."
Nov 04: Keith Urban canceled tour to undergo throat surgery.
Nov 06: Lady GaGa and Justin Bieber won big at 2011 MTV Europe Music Awards.
Nov 06: Miss Venezuela Ivian Lunasol Sarcos Colmenares won the title of Miss World 2011.
Nov 08: "Harry Potter and the Deathly Hallows: Part II" led nomination list of 2012 People's Choice Awards in movie by taking a total of nine nods.
Nov 08: Heavy D was laid to rest in a funeral.
Nov 08: Shakira was presented with the 2,454th star on the Hollywood Walk of Fame becoming the first Colombian to get the honor.
Nov. 08: Lady GaGa, Beyonce Knowles and Katy Perry were among nominees for 2012 People's Choice Awards.
Nov 09: Taylor Swift won top honor at 2011 CMA Awards.
Nov 09: Morgan Freeman was announced as a recipient for Cecil B. DeMille Award at the 2012 Golden Globes.
Nov 09: Piers Morgan quit as "America's Got Talent" judge.
Nov 09: Brian Grazer was tapped to replace Brett Ratner as Oscar producer after the latter dropped out of the show following gay slur.
Nov 10: Calle 13 led 2011 Latin Grammy Awards by winning nine Gramophones.
Nov 13: Oprah Winfrey received an honorary Oscar in tears.
Nov 14: The first trailer for highly-anticipated movie "The Hunger Games" was released.
Nov 15: Heather Locklear called off plans to wed Jack Wagner only months after engagement.
Nov 16: Bollywood star Aishwarya Rai gave birth to a baby girl, her first child with husband Abhishek Bachchan.
Nov 16: Bradley Cooper was named People's Sexiest Man Alive 2011.
Nov 16: Ricky Gervais was tapped to host Golden Globe Awards for the third time.
Nov 17: "The Joy Behar Show" was officially cancelled.
Nov 18: "Arrested Development" was announced to return on Netflix.
Nov 18: The investigation into the 1981 death of actress Natalie Wood was officially reopened nearly 30 years after the "Miracle on 34th Street" actress died of drowning.
Nov 20: Robin Gibb of the Bee Gees was revealed battling liver cancer.
Nov 20: Taylor Swift and Adele dominated full winner list of 2011 American Music Awards.
Nov 22: J.R. Martinez and Karina Simrnoff won "Dancing with the Stars" season 13.
Nov 23: Christian Bale announced he wouldn't reprise his role as Batman after "The Dark Knight Rises".
Nov 23: Jimi Hendrix topped Rolling Stone's greatest guitarists of all time list.
Nov 23: Sugarland were sued by 44 survivors and four dead victims of Indiana State Fair stage accident.
Nov 25: After going through two devastating miscarriage, Lily Allen finally welcomed a baby girl.
Nov 27: "Beginners" won big at 2011 Gotham Awards.
Nov 27: Rihanna and Beyonce Knowles won big at 2011 Soul Train Awards.
Nov 29: Dr. Conrad Murray was sentenced to 4 years in prison in the June 2009 death of Michael Jackson.
Nov 29: "The Artist" won double victory at 2011 New York Critics Awards.
Nov 29: "Take Shelter" and "The Artist" led nomination list for 2012 Independent Spirit Awards.
Nov 31: Kanye West and Adele led nomination list of 2012 Grammy Awards.
DECEMBER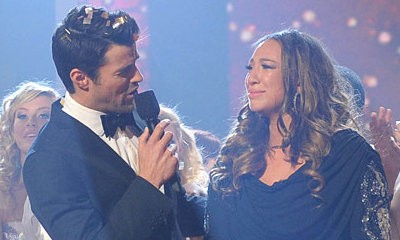 After drawing controversies regarding some of the eliminations which led to the finale, "
The X Factor (US)
" finally crowned
Melanie Amaro
as its first season winner. The Florida-born singer, who almost did not make it to the top 16, beat out the other finalists, Josh Krajcik and
Chris Rene
, on December 22. Taking home a $5 million recording contract and a spot on Pepsi Super Bowl commercial, the 19-year-old broke down in tears and could barely speak for being overwhelmed with her victory. "I don't know what to say. Thank you. God is good! I'm so happy," she said. "This is something I have wanted all my life!"
Other notable events of the month:
Dec 01: Mindy McCready announced she's pregnant with twins while denying reports that she kidnapped her own son.
Dec 01: Lady GaGa debuted mini movie for "Marry the Night".
Dec 02: Charlie Sheen's ex-wife Brooke Mueller was arrested on suspicion of felony cocaine possession and misdemeanor assault offense.
Dec 03: Miss USA 2010, Rima Fakih, was arrested on suspicion of DUI.
Dec 05: "Kung Fu Panda 2" ruled nomination list of 2012 Annie Awards with a total of 12 nods.
Dec 05: Jason Aldean dominated winner list of 2011 American Country Awards with the most kudos.
Dec 05: Benicio Del Toro pulled out of "Star Trek 2".
Dec 05: Rosie O'Donnell announced her engagement to girlfriend Michelle Rounds.
Dec 06: Alec Baldwin got kicked off an American Airlines flight for playing "Words with Friends".
Dec 07: "America's Next Top Model" disqualified Angelea Preston before crowning Lisa D'Amato on season 17 finale.
Dec 07: Kristen Stewart topped Forbes' 2011 "Hollywood Best Actor for the Buck" list.
Dec 07: Guns N' Roses, Red Hot Chili Peppers and The Beastie Boys were inducted into Rock and Roll Hall of Fame.
Dec 08: Adele scored iTunes' 2011 best selling song and album.
Dec 08: Sinead O'Connor married her fiance from the back of a pink Cadillac in Las Vegas.
Dec 08: "19 Kids and Counting" star, Michelle Duggar, suffered a miscarriage.
Dec 09: Jennifer Aniston was named the hottest women of all time by Men's Health.
Dec 09: Adele pulled off a triple crown in Billboard's year-end charts.
Dec 09: Michael Jackson's daughter, Paris, announced to make an acting debut in a fantasy movie.
Dec 11: "New Year's Eve" topped box office with the lowest opening in 2011.
Dec 11: "The Girl with the Dragon Tattoo (2011)" and "J. Edgar" were revealed among AFI Movies of the Year.
Dec 11: Taylor Swift received Nashville Symphony's Harmony Award.
Dec 11: "The Descendants" won Best Movie at 2011 Los Angeles Film Critics, while "The Artist" won the prizes at NY Film Critics Online Awards and Boston Film Critics Awards.
Dec 12: Barry Manilow underwent surgery to repair torn abductor muscles and to have bursas removed.
Dec 13: Fantasia Barrino gave birth to a baby boy.
Dec 13: Giuliana Rancic underwent successful double mastectomy and reconstructive surgery.
Dec 13: Angelina Jolie's "In the Land of Blood and Honey" was announced as a special honoree at 2012 PGA awards.
Dec 13: "The Artist" and "Hugo" dominated nomination list for 2012 Critics' Choice Awards with 11 nods each.
Dec 13: George Stephanopoulos was announced to replace Christiane Amanpour as "This Week" anchor.
Dec 13: Taylor Swift graciously accepted CMT 'Artist of the Year' award.
Dec 14: Lady GaGa, Taylor Swift and Katy Perry were named 2011 top-earning women in music.
Dec 14: Barbara Walters broke rule by picking Steve Jobs as 2011 Most Fascinating Person.
Dec 14: "The Help" got the most nominations at 2012 SAG Awards.
Dec 14: Brad Pitt was picked as a recipient for Achievement Award at Palm Springs.
Dec 14: "The Artist" led nomination list at 2012 Golden Globe Awards with six nods.
Dec 15: Britney Spears got engaged to longtime boyfriend, Jason Trawick, in Los Angeles.
Dec 15: Justin Bieber and Rebecca Black ruled Google's 2011 top search lists.
Dec 15: "America's Got Talent" drew criticism from PTC for picking Howard Stern as its new judge.
Dec 15: "Extreme Makeover: Home Edition" was canceled by ABC after nine seasons.
Dec 16: The Beach Boys announced reunion tour for 50th anniversary.
Dec 16: Selena Gomez canceled concerts after her mother suffered a miscarriage.
Dec 16: Waka Flocka Flame affiliate Slim Dunkin was gunned down at a recording studio.
Dec 16: Christian Bale got involved in a scuffle with local guards in eastern China.
Dec 17: A.J. McLean of Backstreet Boys exchanged wedding vows with model won a total of four kudos at 2011 Satellite Awards.
Dec 19: "The Tree of Life" bagged four prizes at 2011 Chicago Film Critics Awards.
Dec 19: Jessica Lange and Sam Shepard were confirmed to have called it quits after nearly 30 years together.
Dec 19: MTV officially announced the return of "Punk'd" in 2012.
Dec 20: HBO canceled "Hung", "Bored to Death" and "How to Make It in America".
Dec. 20: Rebecca Black and Jennifer Lopez had the most popular video of 2011 on YouTube.
Dec 20: David Archuleta announced break from music.
Dec 20: Debra Messing announced her separation from husband, Daniel Zelman, after a 10-year marriage.
Dec 20: Matthew and Tina Knowles, parents of pop star Beyonce Knowles, are officially divorced.
Dec 20: Chaz Bono called off his engagement to fiancee Jennifer Elia just months after engagement.
Dec 20: Debra Messing announced her separation from husband of 10 years, Daniel Zelman.
Dec 22: Melanie Amaro won "The X Factor (US)" inaugural season.
Dec 22: Steve Jobs and Diana Ross were picked as special honorees at 2012 Grammy Awards.
Dec 25: Matthew McConaughey announced that he has proposed to his longtime girlfriend Camila Alves.
Dec 26: Van Halen announced 2012 tour with original singer David Lee Roth.
Dec 28: U2 and Taylor Swift scored the biggest-grossing tours of 2011.
Dec 28: Rebecca Gayheart and Eric Dane welcomed their second daughter together.
Dec 29: Kelly Clarkson faced backlash after voicing her support for Ron Paul publicly.
Dec 29: Michael Jordan revealed that he's engaged to girlfriend Yvette Prieto.
Dec 30: Russell Brand filed for divorce from wife of 14 months, Katy Perry.
« Back to Part 1
|
« Back to Part 2
|
« Back to Part 3