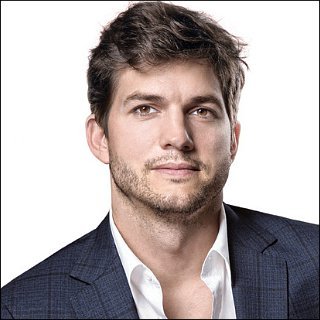 Profile
---
Famous as :
Actor
Birth Name :
Christopher Ashton Kutcher
Birth Date :
February 07, 1978
Birth Place :
Cedar Rapids, Iowa, USA
Spouse :
Demi Moore
(actress, 24-Sep-05 - 26-Nov-13)
Claim to fame :
As Michael Kelso in TV series "That '70s Show" (1998 - 2005)
Biography
---
One of the fastest rising stars in Hollywood, Ashton Kutcher has indeed stood out a bit from other actors of his ilk. Although many people considered him just as a good-looking young star, he actually has made quite a significant mark on both small and big screen in the entertainment industry. What can be noticed more from this interesting thespian is certainly his good personality as a down-to-earth person. "…very level-headed," actress
Mila Kunis
remarked. "He doesn't walk around with a big head."
A native of Cedar Rapids, Iowa, Christopher Ashton Kutcher was born as twins with Michael Kutcher on February 7, 1978 to Larry Kutcher and Diane Portwood. The unity of this family was broken when the couple decided to have divorce in 1991, leaving the twins and their older sister, Tausha, to live under the mother's care. By the time Ashton was 15 and still in the middle of his study at Cedar Rapids Washington High School, Diane took along all her children to settle in Homestead, Iowa, where she later remarried to a construction worker named Mark Portwood in 1996. It was also in this year that Ashton, who continued his education at Clear Creek Amana High School, encountered his graduation.