Tupac Shakur's return on stage, the Box Office success of 'The Avengers', and the shocking divorce of Tom Cruise and Katie Holmes are some of the headline-grabbing issues in the second quarter.
AceShowbiz's annual Kaleidoscope continues with its second part which highlights important things during the second trimester of 2012. In April, a breakthrough was made in music as the late
Tupac Shakur
was resurrected in the form of a surreal hologram on stage during a live performance. Nearing the end of spring, TV shows were airing their season finales and reality competition series marked the end of another chapter by crowning the winner.
As summer was coming, movie studios were releasing its tentpoles and "
The Avengers
" had a massive success. The highly-anticipated superhero ensemble film debuted on North American box office with $207.4 million haul, making it the biggest opening in the history of summer movie release in the United States. In the celebrity personal lives, many couples took their relationships to the next level, but some others, such as
Heidi Klum
&
Seal
and
Tom Cruise
&
Katie Holmes
, took a different path and ended their marriages instead.
APRIL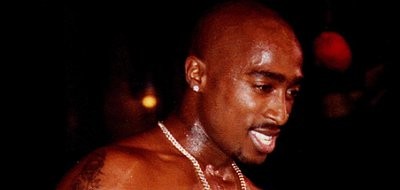 Tupac Shakur
caused a media frenzy more than a decade after his death. The East Harlem rapper, who died in September 1996, was brought to life in a surreal hologram during
Dr. Dre
's set at The Coachella Valley Music and Arts Festival. Appearing via 2-D video projection, the optical illusion of the late rhymer performed "Hail Mary" and "2 of Amerikaz Most Wanted" with
Snoop Dogg
. The breakthrough set inspired plans to resurrect other deceased artists like
Michael Jackson
,
Elvis Presley
and
Amy Winehouse
. So far, Tupac is the only dead musician who got hologram-ed since none of the plans for other artists come to fruition.
MAY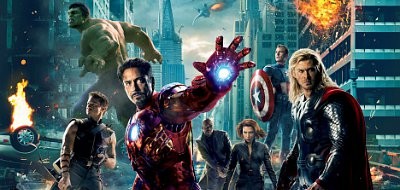 A shattering success is what happens when six heroes, Iron Man, Hulk, Black Widow, Hawkeye, Captain America and Thor, are ensembled together to form an alliance in "
The Avengers
". The Joss Whedon-directed movie made a grand entrance on box office in its debut week by collecting a massive $207.4 million domestically and a tremendous $641.8 million overseas. It becomes the biggest opening in the history of summer movie release in the United States and the first movie to ever surpass $200 million in only three days. Due to the walloping result, Marvel announced a plan to reunite the Earth's Mightiest Heroes in a sequel.
Other notable events of the month:
May 01: Jessica Simpson gave birth to a baby girl in Los Angeles.
May 01: Wiz Khalifa was busted for possession of marijuana, again.
May 01: Jeremy Britt won "The Biggest Loser" season 13.
May 02: J.R. Martinez and his girlfriend, Diana Gonzalez-Jones, welcomed their first child together.
May 03: "The Bachelor" host Chris Harrison announced separation from his wife, Gwen.
May 04: Adam Yauch of Beastie Boys lost battle against cancer.
May 06: "The Avengers" shattered box office record with the biggest opening of all time.
May 06: Dave and Rachel won "The Amazing Race" season 20.
May 07: Alessandra Ambrosio and fiance Jamie Mazur welcomed their second child.
May 08: Jermaine Paul was the winner of "The Voice" season 2.
May 08: Tom Gabel, the lead singer of punk rock band Against Me!, came out of the transgender closet.
May 09: Matthew Fox was charged with DUI and driving without a license.
May 10: John Travolta was being hit with one sexual harassment accusation after another.
May 10: CBS sued ABC for allegedly ripping off "Big Brother".
May 11: Jennifer Hudson's former brother-in-law was found guilty on three counts of first-degree murder of her family.
May 11: Chris Hemsworth's wife Elsa Pataky gave birth to their first child.
May 13: "Survivor: One World" declared Kim Spradlin as the winner.
May 14: Britney Spears and Demi Lovato were officially announced to join "The X Factor (US)" season 2.
May 15: Kara Laricks was the winner of "Fashion Star" inaugural season.
May 13: "The Avengers" became the fastest film in history to reach $1 billion mark.
May 17: Donna Summer died of lung cancer at the age of 63.
May 17: Chyler Leigh and Kim Raver exited "Grey's Anatomy" in season 8 finale.
May 19: Kristen Wiig exited "Saturday Night Live".
May 19: Facebook founder Mark Zuckerberg tied the knot to girlfriend of nine years Priscilla Chan.
May 20: Arsenio Hall won "The Celebrity Apprentice" season 5.
May 20: Bee Gees' member Robin Gibb lost battle against colon and liver cancer.
May 20: Adele led full winner list with 12 gongs at 2012 Billboard Music Awards.
May 21: "House M.D." ended its run after 8 seasons.
May 22: Donald Driver was declared the winner of "Dancing with the Stars" season 14.
May 23: Phillip Phillips won "American Idol" season 11.
May 23: Adam Lambert made history by scoring first No. 1 album on Hot 200.
May 23: Michael McKean suffered a broken leg after being hit by a car in New York City.
May 23: Jim Parsons of "The Big Bang Theory" officially came out as gay.
May 23: Jillian Michaels brought home her adopted 2-year-old daughter in the same week her partner gave birth to their first son.
May 23: Ace Young proposed to Diana DeGarmo during the season 11 finale of "American Idol".
May 24: Kelly Clarkson sent empowering message in "Dark Side" music video.
May 24: Keira Knightley got engaged to her boyfriend of more than a year.
May 25: Gregg Allman of The Allman Brothers Band confirmed his engagement to Shannon Williams, a woman 40 years his junior.
May 27: Robert De Niro received an Honorary Doctor of Fine Arts degree at Bates College in Lewiston, Maine.
May 27: Justin Bieber faced investigation for a misdemeanor battery following an altercation with a shutterbug.
May 27: Cynthia Nixon and her partner of nearly eight years Christine Marinoni tied the knot.
May 30: "America's Next Top Model" named Sophie Sumner as the winner of its 18th Cycle.
May 31: "Hatfields & McCoys" miniseries set new ratings record in cable history.
JUNE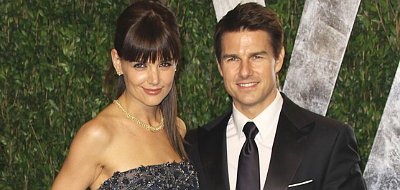 Barely hit with any marital woes during their five years of marriage,
Tom Cruise
and
Katie Holmes
grabbed the headlines when they announced their separation on June 29. The former "Dawson's Creek" actress filed for divorce from her actor husband and the "Mission: Impossible" hunk himself claimed he didn't see it coming. Despite wild speculations about what led to their breakup, the pair remained mum on the reason and quickly reached a settlement for the sake of their little daughter Suri. The 6-year-old girl now lives with her mother in New York with generous visitation from her father.
« Back to Part 1
|
Next to Part 3»
|
Next to Part 4»