This third part takes a look back at the tragic shooting during 'The Dark Knight Rises' screening, Taylor Swift's other big feat, and best of the best TV shows in 2012 among other things.
Moving on to the third trimester of 2012, the third part of AceShowbiz's annual Kaleidoscope highlights a mass shooting during the "
The Dark Knight Rises
" first-day screening in Aurora, Co. that claimed the lives of 12 people. While the busy period in movie industry was marred by the tragic incident,
Taylor Swift
achieved another feat by scoring her first No. 1 single and breaking record for digital sales by a female artist with "We Are Never Ever Getting Back Together" in August.
In early fall, the prestigious annual Primetime Emmy Awards was held to celebrate the achievements of performers and workers in television. "
Homeland
" and "
Modern Family
" affirmed themselves as the best drama and comedy respectively this year, taking home multiple prizes from the event. Drawing attention in rather disgraceful ways, Prince Harry was pictured buck naked on his wild night in the U.S., and another British royal family member Kate Middleton was photographed topless during a private holiday.
JULY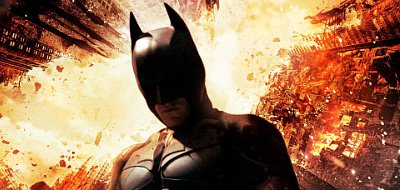 The excitement of "
The Dark Knight Rises
" first-day screening suddenly turned into national mourning when a man, later identified as former medical student James Holmes, opened fire at an Aurora, Co. theater on Friday, July 20 morning. 12 were killed, while 58 others were wounded during the tragedy. President Barack Obama and a host of celebrities quickly expressed their sympathy. The alleged shooter has been on trial and charged with a total of 152 counts, including 24 counts of first degree murder.
AGUSTUS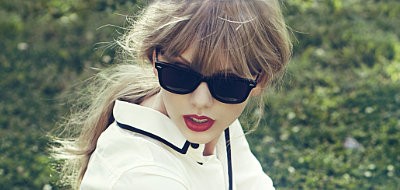 Already scoring multiple Grammy Awards and some chart-topping albums,
Taylor Swift
completed her achievement when her song "We Are Never Ever Getting Back Together" sat on the penthouse of Billboard 100 in the third week of August. It's the first No. 1 song for the country music beauty after previously she was only able to reach No. 2 with "You Belong With Me" (2009) and "Today Was a Fairytale" (2010). Selling 623,000 downloads in a week, it broke the record posted by
Lady GaGa
's "Born This Way" (2009) as the highest ever one-week digital sales figures for a female artist.
Other notable events of the month:
Aug 03: Stevie Wonder divorced his wife of 11 years.
Aug 03: "Snooki & JWoww" got season 2 order despite low ratings.
Aug 06: Natalie Portman and Benjamin Millepied got married.
Aug 06: Sharon Osbourne confirmed her exit from "America's Got Talent".
Aug 08: Joss Whedon was officially sealed to write and direct "The Avengers 2".
Aug 08: Kristin Cavallari announced the birth of her first child.
Aug 10: Jessica Simpson's father was arrested for DUI.
Aug 12: Jennifer Aniston was engaged to Justin Theroux on his birthday.
Aug 13: Kenny G filed for divorce from wife of 20 years.
Aug 13: NBC's coverage of London Olympics posted biggest audience in U.S. TV history.
Aug 14: 20th Century Fox's "Daredevill" rights got reverted to Marvel Studios.
Aug 15: "Gene Simmons Family Jewels" was canceled after seven seasons.
Aug 16: Tiffany Thornton gave birth to baby boy.
Aug 17: CBS dropped lawsuit against ABC's "The Glass House".
Aug 18: Miss China Wen Xia Yu won 2012 Miss World Pageant.
Aug 19: Tony Scott jumped to his death from a bridge in Los Angeles.
Aug 19: Wynonna Judd rescheduled concerts after her husband got into serious accident.
Aug 21: Naked pictures of Prince Harry leaked.
Aug 21: Avril Lavigne was engaged to Nickelback's Chad Kroeger.
Aug 21: DreamWorks Animation officially parted ways with Paramount Pictures.
Aug 21: "The Office" last season was announced.
Aug 22: Taylor Swift scored her first No. 1 single and broke record with "We Are Never Ever Getting Back Together".
Aug 23: Craig Zadan and Neil Meron were named the producers of the 2012 Academy Awards.
Aug 25: Stellan Skarsgard welcomed another child at 61.
Aug 25: Snooki gave birth to a baby boy.
Aug 26: Anna Faris gave birth earlier than due date.
Aug 30: Chris Lighty was found dead in suspected suicide.
Aug 30: Tori Spelling welcomed another baby boy.
Aug 30: Bill and Giuliana Rancic welcomed a baby boy via surrogate.
Aug 30: Taylor Swift debuted "We Are Never Ever Getting Back Together" music video.
SEPTEMBER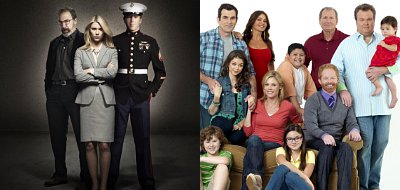 Television workers and stars alike gathered to celebrate their achievements when the biggest event in the industry, the 64th Annual Primetime Emmy Awards, took place on September 23. Coming home victorious that night were "
Homeland
" and "
Modern Family
" which led the winner list in drama and comedy category respectively with four nods apiece. Dubbed the best drama series, "Homeland" paired up the Outstanding Actor and Actress in a Drama prizes through
Damian Lewis
' and
Claire Danes
' win. As for the Outstanding Comedy "Modern Family", it led
Eric Stonestreet
and
Julie Bowen
to grab the Supporting Actor and Actress gongs respectively.
« Back to Part 1
|
« Back to Part 2
|
Next to Part 4»