The first part focuses on the arrival of Beyonce Knowles and Jay-Z's first child, the Hollywood mourning of Whitney Houston's untimely death, and the instant success of One Direction.
As the year of 2012 is inching closer to pull down its final curtain, AceShowbiz takes readers a stroll down the memory lane of the past twelve months. In the glitz and blitz of Hollywood, there's no shortage of topics from welcoming a new addition to the family, and enjoying a massive success after a long hard work to mourning the death of a beloved one.
The first quarter highlights the much-anticipated arrival of
Beyonce Knowles
and
Jay-Z
's baby girl that soon became talk of the town, the untimely death of music icon
Whitney Houston
that stunned music and movie worlds, and the huge success of British boyband
One Direction
to make a chart record on Billboard Hot 200.
JANUARY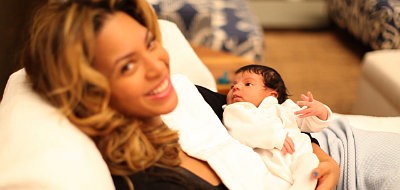 After four years of marriage,
Beyonce Knowles
and
Jay-Z
finally welcomed their first child together. The Sasha Fierce gave birth to a healthy baby girl named Blue Ivy Carter on January 7 at Lenox Hill Hospital in New York. The proud daddy shared his joy by releasing "Glory" two days later. He rapped about the miscarriage Queen B once had and professed his love for his little girl while she's crying and cooing in the song. The single charted on R&B/Hip-Hop Songs in its debut week, making the baby the youngest person to ever appear in any Billboard charts. The song got 1.7 million audience impressions on 54 radio stations.
Other notable events of the month:
Jan 11: Katy Perry and Lady GaGa led music winner list at 2012 People's Choice Awards.
Jan 03: Mariah Carey broke the news that her husband Nick Cannon was hospitalized for kidney failure.
Jan 04: Benedict Cumberbatch nabbed major villain role in "Star Trek 2".
Jan 07: Beyonce Knowles gave birth to her first child with Jay-Z, a baby girl named Blue Ivy Carter.
Jan 07: Snoop Dogg got busted with a small amount of marijuana just outside El Paso, Texas.
Jan 11: "How I Met Your Mother" and "Supernatural" won big at 2012 People's Choice Awards.
Jan 13: A little more than a week after reuniting with her husband, Sinead O'Connor announced they split for good.
Jan 13: Mena Suvari filed divorce from Simone Sestito after only 18 months of marriage.
Jan 13: "One Life to Live" ended its run on ABC after 43 years.
Jan 14: Miss Wisconsin Laura Kaeppeler won the 2012 Miss America.
Jan 15: "Homeland" and "Modern Family" snatched kudos at the 69th Annual Golden Globe Awards.
Jan 15: Lionsgate Film officially acquired Summit Entertainment in a merger deal.
Jan 17: George Lucas announced retirement plan after producing "Red Tails".
Jan 18: Travis Barker sent a cease and desist letter to stop his nude pictures from spreading on the internet.
Jan 20: After a series of health problems, Etta James died from complications from leukemia.
Jan 23: Demi Moore was rushed to a hospital in Los Angeles.
Jan 23: Heidi Klum and Seal announced divorce after more than six years together.
Jan 23: Aretha Franklin called off wedding three weeks after announcing engagement.
Jan 24: "Teen Mom" star Jenelle Evans was sent to a hospital for kidney infection.
Jan 24: Demi Moore exited "Lovelace" following her hospitalization.
Jan 25: The Academy announced plan to use online voting system starting Oscars 2013.
Jan 25: Ne-Yo was appointed as Motown Senior VP.
Jan 27: Jay-Z, Beyonce Knowles, Taylor Swift and Lady GaGa made Billboard Power 100 List.
Jan 29: "Boardwalk Empire" won Best Ensemble prize at 2012 SAG Awards.
Jan 30: Katy Perry broke record on Billboard Pop Songs Chart.
Jan 30: Paula Abdul, Nicole Scherzinger and Steve Jones announced exit from "The X Factor (US)".
Jan 31: Stephen Amell took the lead role on The CW's "Arrow".
FEBRUARY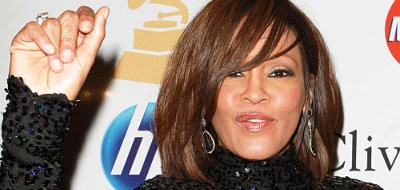 One day before the biggest music celebration was held, music world was shaken by the sudden death of artist with extraordinary talent,
Whitney Houston
. The "I Will Always Love You" hitmaker was found dead in her hotel room just a few hours before she was set to attend Clive Davis' pre-Grammy party. Friends and colleagues alike sent prayers and condolence to her family. Media outlets of all kinds took a break from their regularly scheduled programming to dedicate time to non-stop coverage of Houston's death. Music channels like MTV and VH1 constantly interrupted their scheduled set to air many of her classic videos.
Other notable events of the month:
Feb 03: FX renewed "Sons of Anarchy" for season 6.
Feb 04: Demi Moore checked into Cirque Lodge, an addiction treatment center in Sundance, Utah.
Feb 06: Super Bowl XLVI telecast was named the most-watched TV show in U.S. history.
Feb 07: Robert Downey Jr. and his wife Susan Downey welcomed their first child together.
Feb 07: Gary Busey filed for Chapter 7 Bankruptcy in California.
Feb 08: "House M.D." producers announced decision to end the show after season 8.
Feb 08: Katy Perry and Russell Brand had their divorce finalized.
Feb 08: Arnold Schwarzenegger and Sylvester Stallone announced their reunion for "The Tomb (2013)".
Feb 09: Kanye West and Jay-Z showed off their bromance in "Ni**as in Paris" video.
Feb 09: Adam Levine launched his own record label.
Feb 09: Paul McCartney got a star in the Hollywood Walk of Fame.
Feb 11: Whitney Houston was found dead in her room on the fourth floor of the Beverly Hilton hotel.
Feb 11: Matthew Bomer came out of the closet at the Steve Chase Humanitarian Awards.
Feb 12: Adele led full winner list by collecting six prizes at 2012 Grammy Awards.
Feb 13: Hilary Duff's husband Mike Comrie retired from ice hockey.
Feb 14: Paget Brewster announced her exit from "Criminal Minds".
Feb 15: Adele tied Whitney Houston record by scoring 20th week at No. 1 on Hot 200.
Feb 15: Larry King parted ways with CNN.
Feb 15: "The Vow" broke Valentine's Day box office record.
Feb 17: Robin Thicke was arrested for marijuana possession in New York City.
Feb 17: "Law & Order: Special Victims Unit" and "Up All Night" were among winners of 2012 NAACP Image Awards.
Feb 17: Jennifer Hudson pulled double victory at 2012 NAACP Image Awards.
Feb 19: "Homeland" and "Breaking Bad" led 2012 WGA Awards TV winner list.
Feb 20: "Seinfeld" actor Daniel von Bargen was hospitalized after shooting himself in the head.
Feb 21: Adele flipped the bird after winning big at 2012 BRIT Awards.
Feb 22: Jennifer Aniston became the first "Friends" star to receive Hollywood Walk of Fame star.
Feb 24: Gerard Butler completed his rehab treatment at the Betty Ford Center in California.
Feb 23: "The Hunger Games" broke "The Twilight Saga's Eclipse" record for first-day advance ticket sales.
Feb 26: "The Artist" became the biggest winner at the 2012 Academy Awards.
Feb 27: Jennifer Garner gave birth to a baby boy.
Feb 27: Alan Ball wouldn't return as showrunner for "True Blood" season 6.
Feb 28: Lindsay Lohan confirmed she would play Elizabeth Taylor in Lifetime's movie, "Liz & Dick".
Feb 28: Kelsey Grammer and ex-wife Camille Donatacci reached a settlement on the custody of their children.
MARCH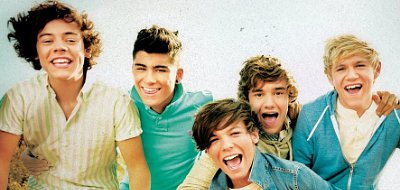 One Direction
became an overnight singing sensation as they showed off their appeal Stateside and topped Billboard Hot 200 with their debut album "
Up All Night
". The boys beat
The Beatles
,
The Rolling Stones
,
Spice Girls
,
Coldplay
,
Radiohead
and
Queen
by becoming the first U.K. group to enter the weekly U.S. album rundown at No. 1 on a first try. They surpassed the highest Hot 200 entry posted by
Spice Girls
in February 1997 ("
Spice
", at No. 6).
Other notable events of the month:
Mar 01: Taylor Swift beat Lady GaGa as 2012 biggest money maker in music.
Mar 01: Kaley Cuoco called off engagement to specialist Josh "Lazie" Resnik.
Mar 01: Wiz Khalifa popped the question to Amber Rose.
Mar 01: Kim Kardashian and her sisters were sued for $5 million for allegedly spreading lies about a diet regime.
Mar 02: Alex O'Loughlin sought treatment for prescription pain medication.
Mar 04: Young Buck survived a drive-by shooting in Nashville, Tennessee.
Mar 04: "The Lorax" broke multiple records on box office.
Mar 05: FOX canceled "Terra Nova" after only one season.
Mar 06: Lady GaGa became the first person to pass 20 million followers on Twitter.
Mar 06: Tamra Barney of "The Real Housewives of Orange County" got engaged.
Mar 08: Phillip Phillips was rushed to the hospital for severe abdominal pain.
Mar 08: Eva Longoria called it quits with Penelope Cruz's brother.
Mar 11: Olivier Martinez confirmed his engagement to Halle Berry.
Mar 12: Ben Flajnik proposed to Courtney Robertson on "The Bachelor" season 16 finale.
Mar 14: Charlize Theron revealed she adopted a baby boy.
Mar 14: "American Idol" disqualified Jermaine Jones for covering up his criminal record.
Mar 14: HBO canceled "Luck" following the death of three horses on set.
Mar 14: Academy announced date for 2013 Oscars ceremony.
Mar 15: One Direction's TV show on Nickelodeon was announced.
Mar 15: George Clooney and his father got arrested in Washington D.C.
Mar 16: MTV wouldn't renew "Teen Mom" beyond its fourth season.
Mar 16: Josh Lucas secretly got married two months after announcing engagement.
Mar 18: "21 Jump Street" broke non-summer record on box office.
Mar 19: Disney claimed they lost $200M from mega-budgeted "John Carter".
Mar 19: Ashton Kutcher signed up to be the 500th "astronaut customer" of Virgin Galactic.
Mar 19: Judge declared mistrial in Nicollette Sheridan's wrongful termination lawsuit against ABC.
Mar 19: Oprah Winfrey laid off 20% of OWN's employees.
Mar 20: Hilary Duff gave birth to her first son with Mike Comrie.
May 20: Edgar Wright's "Ant-Man" finally secured green light after being developed for years.
Mar 20: One Direction made history by debuting at No. 1 on Hot 200.
Mar 20: Madonna revisited her "Erotica" days in "Girl Gone Wild" music video.
Mar 21: Mike "The Situation" Sorrentino was seeking treatment for his problem with prescription pills.
Mar 22: NBC ordered season 2 of "Smash".
Mar 22: Kim Kardashian got flour-bombed on the red carpet.
May 23: "G.I. Joe: Retaliation" got pushed back to nearly a year to polish the script and give 3D treatment.
Mar 24: Lady GaGa and Oprah Winfrey were honored at the 23rd Annual GLAAD Media Awards.
Mar 25: "The Hunger Games" scored record-shattering opening on box office.
Mar 25: "Mad Men" season 5 premiere posted most-watched episode for the show.
May 27: Michael Haneke's "Amour" won the coveted Palme d'Or at Cannes Film Festival 2012.
May 28: "Moonrise Kingdom" broke indie box office record.
Mar 28: Peter Facinelli filed for divorce from wife of 11 years, Jennie Garth.
Mar 29: Lindsay Lohan was finally freed from probation stemming from her 2007 DUI case.
Mar 29: "Saturday Night Live" added Kate McKinnon to the cast ensemble.
Mar 31: Selena Gomez won two trophies at Nickelodeon's 25th Annual Kids' Choice Awards.
Next to Part 2 »
|
Next to Part 3»
|
Next to Part 4»