Gearing up to welcome the new year, Disney plans to make a new 'Star Wars' trilogy, while some celebrity figures namely Kate Middleton and Kim Kardashian are ready to welcome their own child.
AceShowbiz's annual Kaleidoscope reaches its final part which highlights the fourth trimester in 2012. As many businesses began planning their future projects, Disney studio announced its plans to develop a new "Star Wars" trilogy after acquiring LucasFilm from George Lucas. In TV, networks selected which programs making the cut into the next season line-up and which ones being on the chopping blocks.
Music industry recognized its talents and their works throughout the past year at some prestigious prize-giving events, while movie heartthrob
Channing Tatum
received an equally distinguished honor by earning the title of People's 2012 Sexiest Man Alive. Other public figures, like Kate Middleton,
Jessica Simpson
and
Kim Kardashian
, had their own reasons to celebrate at the end of the year as they're already pregnant with their respective child.
OCTOBER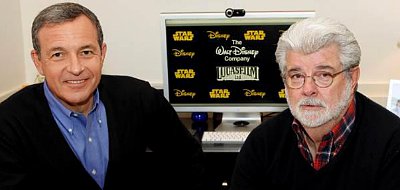 At the end of October, good news came from Hollywood that certainly pleased sci-fi geeks. Disney acquired LucasFilm for $4.05 billion and announced plans to make a new "Star Wars" trilogy starting 2015. George Lucas, the man behind the original six Star Wars film, wouldn't return on the helm of "Star Wars Episode 7", so the hunt for director of the new installment began. Many notable filmmakers, such as Steven Spielberg and J.J. Abrams were named as potential helmers for the big project, but none has officially signed up for the prestigious gig as of now.
NOVEMBER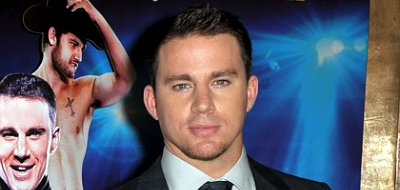 It's perhaps not exaggerating to say that 2012 was
Channing Tatum
's year. Having gone through a hard road including when he had to work as a stripper, the husband of
Jenna Dewan
inspired "
Magic Mike
" which was critically and commercially successful. His perfect physique was exposed as his lead role required him to show his abs a lot. The Duke Hauser of "
G.I. Joe: Retaliation
" became talk of the town due to his sexy performance, which then culminated in him being dubbed People's 2012 Sexiest Man Alive. "My first thought was, 'Y'all are messing with me,' " the movie heartthrob shared his reaction when learning that he got the honor, which was previously given to
Ryan Reynolds
and
Bradley Cooper
among others.
Other notable events of the month:
Nov 01: Britney Spears' parents won defamation trial against her ex-manager Sam Lutfi.
Nov 01: Jamie Foxx was cast as "The Amazing Spider-Man 2" villain Electro.
Nov 01: Blake Shelton was named Entertainer of the Year at 2012 Country Music Association Awards.
Nov 02: Christina Aguilera headlined NBC's Hurricane Sandy benefit concert.
Nov 02: Elton John was freed from copyright infringement lawsuit over "Nikita".
Nov 03: No Doubt pulled "Looking Hot" video after offending native Americans.
Nov 03: Emeli Sande was the top winner at MOBO Awards 2012.
Nov 03: TLC announced new album 10 years after hiatus.
Nov 06: Rihanna revealed new collaboration with Chris Brown, "Nobodies Business".
Nov 06: The Civil Wars dropped tour dates due to "irreconcilable differences."
Nov 08: Javier Bardem was honored with the 2,484th Walk of Fame star.
Nov 08: Adrienne Maloof and Paul Nassif reached a divorce settlement.
Nov 08: "Transformers 4" found its new leading man in Mark Wahlberg.
Nov 09: "Star Wars Episode 7" tapped Michael Ardnt as its screenwriter.
Nov 11: Voice behind Elmo of "Sesame Street", Kevin Clash, was hit with underage sex claim.
Nov 11: Justin Bieber and Taylor Swift took top prizes at MTV European Music Awards.
Nov 11: MTV canceled "America's Best Dance Crew" after seven seasons.
Nov 12: Tamera Mowry and Adam Housley welcomed first child.
Nov 12: INXS called it quits after 35 Years.
Nov 13: One Direction announced their movie set for August 2013 release.
Nov 14: Channing Tatum was officially named People's 2012 Sexiest Man Alive.
Nov 14: Elizabeth Banks announced the birth of her second son.
Nov 14: "Skyfall" was officially named U.K. highest-grossing film ever.
Nov 14: "Today" appointed Don Nash as a new executive producer.
Nov 15: "American Horror Story" was renewed for a third season.
Nov 16: Rob Schneider and wife Patricia Azarcoya Arce welcomed baby girl.
Nov 16: Jesse & Joy won big at 2012 Latin Grammy Awards.
Nov 17: "The Twilight Saga's Breaking Dawn Part II" opened with massive result and broke the franchise's record.
Nov 18: Justin Bieber led winner list of 2012 American Music Awards.
Nov 19: Def Leppard's Vivian Campbell filed for divorce from wife of 25 years.
Nov 19: David Beckham announces his departure from L.A. Galaxy.
Nov 19: TV Legends Norman Lear and Alan Alda were honored at 2012 International Emmys.
Nov 20: Lawrence Kasdan and Simon Kinberg were hired to write "Star Wars" episode 8 and 9.
Nov 20: "Boss" was canceled after two seasons.
Nov 20: NBC won November sweep for first time since 2003 and gained more viewers than 2011.
Nov 21: Kimora Lee Simmons and Djimon Hounsou called it quits after more than five years together.
Nov 21: Chevy Chase dropped out of "Community" mid season 4.
Nov 21: Mayim Bialik split from husband of nine years.
Nov 21: Coldplay announced a three-year hiatus.
Nov 22: Halle Berry's ex Gabriel Aubry and her fiance Olivier Martinez got into a fight.
Nov 23: Chris Brown and Drake were cleared of criminal charges in bar brawl case.
Nov 23: Larry Hagman died after losing battle against cancer.
Nov 23: Deborah Raffin died of leukemia.
Nov 23: Hector Camacho was taken off life support after shot in the face.
Nov 26: "Merlin" was canceled after five seasons.
Nov 27: Nikki Sixx got engaged to Courtney Bingham.
Nov 27: Backstreet Boys' A.J. McLean and wife welcomed baby girl.
Nov 27: Angus T. Jones blasted "Two and a Half Men".
Nov 27: "Dancing with the Stars: All-Stars" crowned Melissa Rycroft as the winner.
Nov 28: "Innocence of Muslims" filmmaker was sentenced to death in Egypt.
Nov 29: Dr. Dre, U2 and Elton John led Forbes' list of 2012 highest paid musicians.
Nov 30: Metallica launched their own record label, Blackened Recordings.
Nov 30: Dennis Quaid filed for divorce from wife Kimberly Buffington-Quaid.
DECEMBER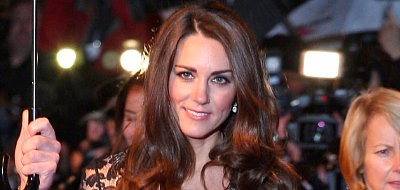 Among the so many happy news coming in December, Kate Middleton's pregnancy was perhaps the one that caught the most attention. The British royal family's announcement also revealed that the wife of Prince William was admitted to hospital for hyperemesis gravidarum. What followed next was less displeasing as the staff at King Edward VII Hospital in Central London, where Kate was treated, was fooled by two Australian radio hosts pretending to be the Queen and Prince Charles, and leaked detailed info on her condition. Just a day after the Duchess of Cambrige left the hospital, a nurse who received the prank call was found dead in an apparent suicide. The royal highnesses quickly expressed their sympathy, while the hospital and the radio station started blaming each other for the tragedy.
« Back to Part 1
|
« Back to Part 2
|
« Back to Part 3