Emma Stone scored coveted role in 'Spider-Man' reboot, Justin Bieber was youngest artist to win at AMAs, Ryan Reynolds and Scarlett Johansson filed for divorce.
The last three months of 2010 have one common trait which is getting stronger as the year inched closer to holiday season. Despite reasons to gather with family at Thanksgiving, Christmas and New Year, a lot of celebrity couples chose to split. Meanwhile, the awards season were shaping up with the announcement of nominees and lots of artists were given "the most" and "-est" titles.
Through this Kaleidoscope, AceShowbiz presents the important events happening in the entertainment world in the last 12 months. Divided into quarters, the annual Kaleidoscope is published between December 28 and 31.
OCTOBER
Having been praised for her performance in "
Easy A
",
Emma Stone
emerged as a strong contender for a female lead in untitled Spider-Man reboot among other rising stars such as
Mia Wasikowska
and
Dianna Agron
. Her red locks subsequently linked her to the role of Mary Jane. But when the studios published an official press release on October 5, it was surprisingly unveiled that she was tapped to portray another love interest of Peter Parker, a blonde girl called Gwen Stacy who once was played by
Bryce Dallas Howard
in Sam Raimi's "
Spider-Man 3
". An interesting fact which was revealed along with the announcement is that Stone actually has a natural blonde hair.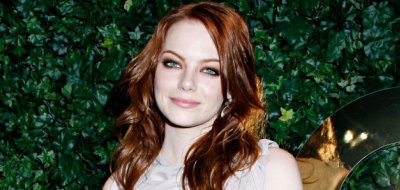 Other notable events of the month:
Oct 05: Emma Stone was cast as Peter Parker's love interest, Gwen Stacy, in untitled Spider-Man reboot.
Oct 06: Lady GaGa joined Michelle Obama as Forbes' World's 100 Most Powerful Women.
Oct 06: Mackenzie Foy was confirmed to play Renesmee in "The Twilight Saga's Breaking Dawn Part II".
Oct 08: Ben Harper filed for divorce from actress Laura Dern.
Oct 08: Tyra Banks sued for inviting teenage sex addict to talk show without parents' consent.
Oct 11: David Arquette and Courteney Cox confirmed their separation after 11 years of marriage.
Oct 12: Neil Patrick Harris and his partner David Burtka became fathers to twin babies, Gideon Scott and Harper Grace.
Oct 12: Christina Aguilera confirmed her split from music executive husband Jordan Bratman.
Oct 13: Rihanna premiered "Only Girl (In the World)" music video.
Oct 14: Kanye West's short movie "Runaway" made its way out.
Oct 18: Release date for "Iron Man 3" was announced and Disney will distribute it.
Oct 18: Willow Smith debuted her first ever music video "Whip My Hair".
Oct 20: Tinie Tempah and JLS led winners list of 2010 MOBO Awards with double victories.
Oct 21: Martin Freeman was confirmed to portray Bilbo Baggins in "The Hobbit".
Oct 22: "Paranormal Activity 2" set new R-rated midnight record.
Oct 23: Russell Brand and Katy Perry wed in the fully-embracing-Indian-tradition nuptials held in Rajasthan, India.
Oct 26: Billy Ray Cyrus filed for divorce from Miley's mom in Tennessee, citing irreconcilable differences.
Oct 27: Syfy canceled "Caprica" and goes on with a spin-off to "Battlestar Galactica".
Oct 27: Marie Claire columnist bashed for criticizing overweight people on "Mike & Molly".
Oct 28: "The Oprah Winfrey Show" reunited the "Sound of Music" family.
Oct 30: Alexandria Mills crowned 2010 Miss World mid China-Norway controversy.
NOVEMBER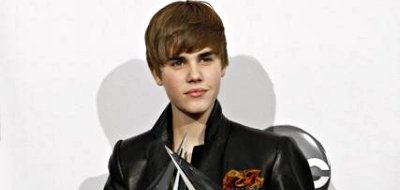 Justin Bieber
became headlines when winning Artist of the Year at 2010 American Music Awards on November 21. The 16-year-old pint-sized singer beat the likes of
Lady GaGa
,
Eminem
,
Katy Perry
and
Ke$ha
, becoming the youngest artist to win the AMA top honor. Controversy sparked a day after the prize-giving event with report suggesting Artist of the Year kudo was supposed to be handed to GaGa, instead of Bieber. Despite the rumor, fellow celebrities like
Sean Garrett
and
Muse
had nothing but good words for the young star. They agreed that the Canadian singer is now the hottest guy in the game.
DECEMBER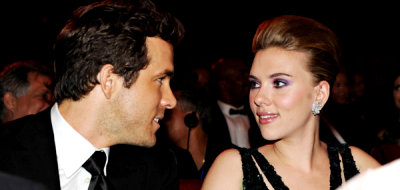 Very private couple
Ryan Reynolds
and
Scarlett Johansson
called it quits after two years of marriage. Just five months earlier, Johansson gushed on what marriage has done to her despite their young age. "There's a nice comfort in that," she said. "That part of your life is certain, in a way. You've got your home in that other person."
More events in: January-March | April-June | July-September