Susan Boyle's debut album was world's best-selling album, Lee DeWyze won this year's 'American Idol' and Megan Fox got replaced by a Victoria's Secret model.
A throwback to 2010 continues with this second quarter of AceShowbiz's annual Kaleidoscope. The period between the year of April and June is the time when beauty pageants start appointing the year's ambassador, studios are dropping their summer blockbusters and music artists release music videos before the award season starts.
Through this Kaleidoscope, AceShowbiz presents the important events happening in the entertainment world in the last 12 months. Divided into quarters, the annual Kaleidoscope is published between December 28 and 31.
APRIL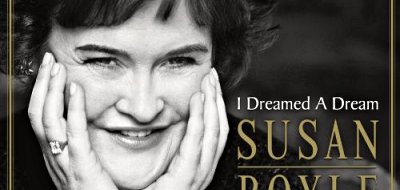 Susan Boyle
might fall short of scoring the U.S. best-selling album with her debut effort "
I Dreamed a Dream
" when 2009 came to an end, but she got her sweet revenge when the album was named the world's best-selling record of 2009 by International Federation of the Phonographic Industry (IFPI) in April this year. The "
Britain's Got Talent
" graduate scored the most popular album across the world with a massive 8.3 million in sale.
Other notable events of the month:
Apr 01: Paramount Pictures announced making third "XXX" movie, "XXX: The Return of Xander Cage".
Apr 02: Anna Paquin came out as a bisexual in an anti-bullying PSA.
Apr 05: Nicollette Sheridan filed $20 million lawsuit against "Desperate Housewives" creator Marc Cherry.
Apr 06: Jim Carrey and Jenny McCarthy ended their long-term relationship.
Apr 12: Australian actor Russell Crowe received his Walk of Fame star.
Apr 15: Mel Gibson and Oksana Griegorieva announced split and the battle of custody began.
Apr 15: Lesbian couple Melissa Etheridge and Tammy Lynn Michaels announced separation.
Apr 16: Mo'Nique's brother admitted on national television he molested her.
Apr 18: Miranda Lambert and Lady Antebellum grabbed the most nods at 2010 ACM awards.
Apr 19: Script for "24: The Movie" reportedly had been completed.
Apr 21: "Idol Gives Back" returns after missing a year, being kicked off by the Obamas.
Apr 23: Bret Michaels awake and talking after admitted to ICU for brain hemorrhage.
Apr 25: MTV announced the last season of "The Hills".
Apr 28: Sandra Bullock introduced her adopted baby and confirmed divorce from Jesse James.
Apr 28: "American Idol" season 9 announced tour dates for Top 10.
Apr 29: Christina Aguilera's "Not My Self Tonight" music video was debuted.
Apr 30: "Batman 3" (later known as "The Dark Knight Rises") and "G.I. Joe 2" were announced for summer 2012 releases.
Apr 30: Susan Boyle's "I Dreamed a Dream" was named the world's best-selling album.
MAY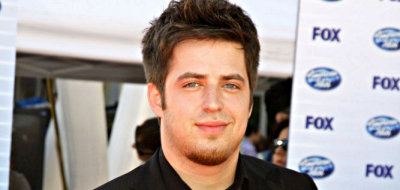 Although the hype was around
Crystal Bowersox
, the eventual winner of "
American Idol
" season 9 was
Lee DeWyze
. This marked the third consecutive time since
David Cook
won the seventh season, that a guy with guitar tends to win the competition.
JUNE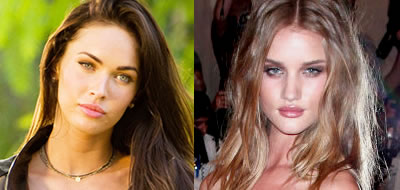 After
Megan Fox
announced her departure from "
Transformers
" film franchise, people were busy talking about who will replace her in the third film. Several renowned actresses surfaced as potential new female lead during the search. But
Rosie Huntington-Whiteley
, who was less experienced in acting, was the one said close to nab the role. However, it was not until Victoria's Secret congratulated her in early June that her involvement in the project, which later would be called "
Transformers: Dark of the Moon
", was confirmed.
« Back to Part 1 | Continue to Part 3»