Lady GaGa changed the rule of Grammy Awards, the new Miss Universe was appointed and 'Spartacus: Blood and Sand' lost its leading star.
Going to the third quarter of 2010, the world of television became dominant with the end of midseason fillers and the start of Fall series. The months before winter came were also deemed perfect for weddings. Such celebrities as
Anna Paquin
and
Hilary Duff
chose to tie the knot in August. Meanwhile, big studios recovered from the summer movies fiesta and began mapping out the films they are releasing in the next two years.
Through this Kaleidoscope, AceShowbiz presents the important events happening in the entertainment world in the last 12 months. Divided into quarters, the annual Kaleidoscope is published between December 28 and 31.
JULY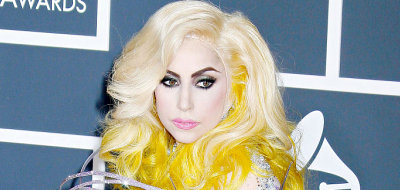 Despite her worldwide success,
Lady GaGa
was not illegible for 2010 Best New Artist at the Grammy Awards because she received a nomination for Best Dance Recording in 2009. Controversies had since erupted following the exclusion, prompting the National Academy of Recording Arts and Sciences (NARAS) to change rules for the category to avoid another drama in the coming years. Now, any artists as long as they haven't released an album and haven't won a Gramophone can be nominated for the coveted nod.
AUGUST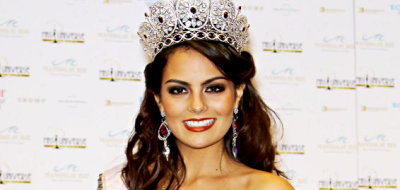 22-year-old
Jimena Navarrete
from Mexico succeeded Stefania Fernandez to become the reigning queen at Miss Universe 2010 Pageant. She was consequently the second Mexican delegate to win the title, after Lupita Jones in 1991.
SEPTEMBER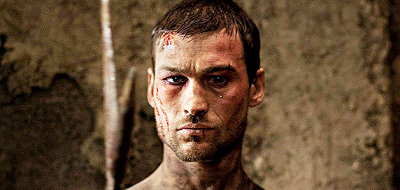 Andy Whitfield
pulled away from the second season of "Spartacus: Blood and Sand" after his non-Hodgkin lymphoma returned. Planning an aggressive treatment, he decided to step down from the titular role. Producers then had to decide between canceling the show or replacing him with a new face. They eventually came to agreement that casting a new actor would be more favorable choice.
Other notable events of the month:
Sep 01: T.I. and Tameka Cottle were arrested and booked for possession of a controlled substance.
Sep 02: Shooting of "Transformers 3" in Chicago was wrapped earlier after an extra was injured on the set.
Sep 03: Cheryl Cole was granted a divorce from England footballer husband Ashley Cole.
Sep 13: Lady GaGa broke record by dominating MTV VMAs Winners List with 8 kudos.
Sep 14: Justin Bieber was confirmed to star in Will Smith's top secret project.
Sep 17: The first two cast members of J.J. Abrams' "Super 8" were revealed.
Sep 17: Andy Whitfield announced his cancer is back, thus withdrawing from "Spartacus: Blood and Sand" season 2.
Sep 18: Randy Quaid and wife Evi Quaid were arrested and charged with felony residential burglary and entering a noncommercial building without consent.
Sep 20: News that Elisabeth Moss and comedian Fred Armisen split made headline.
Sep 21: Vincent D'Onofrio's return to "Law & Order: Criminal Intent" announced.
Sep 21: Wyclef Jean officially withdrew from Haiti's presidential race.
Sep 22: "American Idol" officially introduced Jennifer Lopez and Steven Tyler as the new judges.
Sep 22: Katy Perry's cleavage on "Sesame Street" criticized by viewers.
Sep 23: Portia de Rossi officially took the last name of her wife, Ellen DeGeneres.
Sep 27: Michael Buble channeled his inner Justin Bieber in "Hollywood" music video.
Sep 27: ABC brought back season 11's Brad Womack to "The Bachelor".
Sep 29: "Australia's Next Top Model" host read the wrong winner name.
Sep 30: Justin Bieber offered ultimate fantasy for being his girlfriend in "U Smile" music video.
« Back to Part 2 | Continue to Part 4»