Taylor Swift made a history at 2010 Grammy Awards, 'Avatar' blew box office records nationally and internationally and Sandra Bullock found out that Jesse James is not a saint.
Another year is soon to unfold, but 2010 is not without its memory. In the entertainment world, anything can happen, from a young singer who beat the odds to a man not grateful enough to own an Oscar winning wife to a blue world that awes almost half of the planet.
AceShowbiz is back with its annual Kaleidoscope, presenting a list of important events that took place within this year. Divided into quarters, the 2010 Kaleidoscope would be published one by one in the next three days. The first quarter below kicks off the list which also gives highlight to one particular event each month.
JANUARY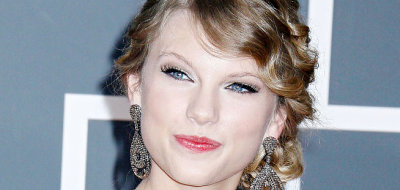 Taylor Swift
closed the 2010 Grammy Awards on January 31 by making a historical win. Despite her off-key performance, the then 19-year-old country music singer grabbed Album of the Year, thanks to the 2009 best-selling record "
Fearless
" which she released in late 2008. She won over such seniors as
Beyonce Knowles
,
Black Eyed Peas
,
Lady GaGa
and
Dave Matthews Band
, becoming the youngest artist to ever win the top honor. Beside Album of the Year, she also took home three other Golden Gramophones, putting her behind Beyonce who led the winners list with six gongs.
Other notable events of the month:
Jan 02: Jennifer Aniston's ex, Vince Vaughn married Kyla Webber at a mansion near his hometown of Chicago.
Jan 03: Susan Boyle's "I Dreamed a Dream" was named best-selling album in the U.K.
Jan 04: Tila Tequila's fiancee Casey Johnson was found dead at her Los Angeles home.
Jan 04: "The Bachelor" alluded with backstage affair between a contestant and a producer.
Jan 06: David Hasselhoff announced he quits "America's Got Talent" and later replaced by Howie Mandel.
Jan 10: NBC confirmed Jay Leno's exit from primetime, which led to Conan O'Brien quitting "Tonight Show".
Jan 11: Simon Cowell formally announced his departure from "American Idol".
Jan 16: Rihanna and her baseball star beau Matt Kemp went public with their romance for the first time.
Jan 17: "Avatar" won Best Picture in Drama prize at The 67th Annual Golden Globe Awards.
Jan 19: Lady GaGa's "Bad Romance" became the most-played song in U.S. pop chart.
Jan 22: Madonna, Taylor Swift, Jay-Z and more performed at "Hope for Haiti" telethon.
Jan 27: "Hope for Haiti" compilation album became the first digital album to rule Hot 200.
Jan 28: Anne Hathaway was roasted as Harvard's Woman of the Year..
Jan 31: Taylor Swift became the youngest artist to win Album of the Year at 2010 Grammy Awards.
FEBRUARY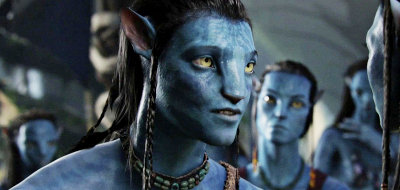 Since it was released in late 2009 until early 2010, "
Avatar
" kept making headlines for breaking various box office records. This big-budgeted movie scored another great achievement for director James Cameron as it overdid his previous masterpiece "
Titanic
". The sci-fi had subsequently passed the 1997 drama's overseas and worldwide records before affirming itself as number one movie in North America by breaking "Titanic" domestic record on February 3, and it still holds the title of the highest-grossing domestic box office movie ever as of today.
Other notable events of the month:
Feb 08: Dr. Conrad Murray was officially charged with involuntary manslaughter of Michael Jackson whose autopsy said he died out of propofol intoxication.
Feb 11: Designer Alexander McQueen was found dead of apparent suicide.
Feb 15: Barbara Walters said she would end Oscars Night Special after 29 years.
Feb 16: Lady GaGa scooped three prizes at BRIT Awards.
Feb 19: Tiger Woods delivered apology in a 15-minute press conference about his affair and professional career.
Feb 21: Sienna Miller confirmed she's back with Jude Law who cheated on her with his children's nanny.
Feb 24: Jonas Brothers voted the Worst Band at NME Awards.
Feb 25: Angelina Jolie left "Wanted 2".
Feb 26: Mary J. Blige walked home with two coveted prizes at NAACP Image Awards.
Feb 28: Ashley Roberts confirmed departure from The Pussycat Dolls.
MARCH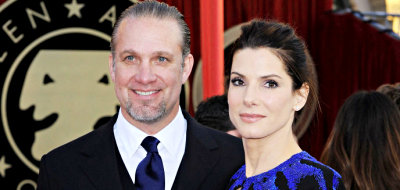 A tabloid received a tip from a tattoo model by the name of Michelle "Bombshell" McGee that she had been having an affair with
Sandra Bullock
's husband, Jesse James. The rumor was shaping into truth when Bullock skipped "
The Blind Side
" premiere to attend a family matter. A day later James issued a public apology to Bullock but the actress skipped reconciliation and served him with divorce paper months later.
Other notable events of the month:
Mar 01: "Bachelor" Jake Pavelka chose the girl everyone hated, Vienna Girardi.
Mar 06: My Chemical Romance and drummer went their separate ways.
Mar 07: "The Hurt Locker" won big with six kudos at The 82nd Annual Academy Awards.
Mar 07: After a Facebook campaign, Betty White agreed to host "Saturday Night Live".
Mar 10: Former teen idol Corey Haim died at 38 due to pulmonary congestion.
Mar 10: First sneak peek video for "The Twilight Saga's Eclipse" arrived.
Mar 11: Lady GaGa unleashed "Telephone" music video featuring Beyonce Knowles.
Mar 14: Demi Lovato confirmed for the first time that she dated Joe Jonas, only to break up a couple of months later.
Mar 15: Kate Winslet ended her marriage to director Sam Mendes after seven years together.
Mar 17: Sandra Bullock backed out of "The Blindside" premiere in Britain following Jesse James' affair report.
Mar 18: Taylor Swift's "Fearless" was most awarded album in country music history.
Mar 24: Metro Station broke up.
Mar 26: Ailing Dennis Hopper received his Hollywood Walk of Fame witnessed by actors.
Mar 29: After years of speculation, Ricky Martin finally came out of the closet as gay man.
Continue to Part 2
»