Comics about beloved superhero Captain America as well as a story uniting cowboys and aliens are some works turned into big screen versions that their fans and moviegoers must have been expecting for.
A feature film based on an already famous work can generate a positive boost from its fans, but it also puts more pressure at the same time with people's higher expectation. Take a look at "
Eat Pray Love
" which stars Oscar-winning actress
Julia Roberts
. While bringing good visualization of the beautiful scenery, it lost the spiritual and emotional weight that makes the book inspirational.
Still, some filmmakers would not miss a chance to taste the success of renowned TV shows, novels, comics, etc. This year alone, there will be a plenty of movie adaptations ranging from superhero-themed "
Captain America: The First Avenger
" to sci-fi "
Cowboys and Aliens
" to magical "
Harry Potter and the Deathly Hallows: Part II
". The most anticipated ones among the bunch are enlisted in AceShowbiz's 2011 Must-See Movie Adaptations presented below.
Captain America: The First Avenger
Release Date: July 22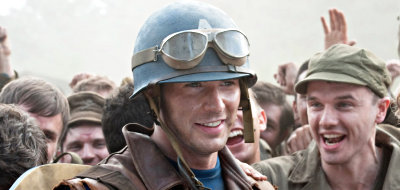 After 1990 "Captain America" movie was deemed sloppy, Joe Johnston fearlessly makes another adaptation about the iconic American superhero character. While lead actor
Chris Evans
trains hard to bulk up, the helmer is challenged to present the most realistic Captain America's flag costume and villain Red Skull. Though it is set during World War II, "
Captain America: The First Avenger
" will be advanced in technology like shown in Hydra's futuristic-styled vehicles.
X-Men: First Class
Release Date: June 3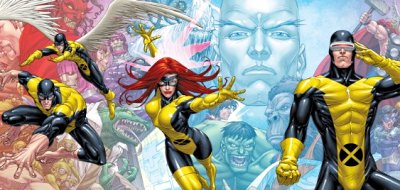 Another spin-off to hit "X-Men" franchise, "
X-Men: First Class
" will take fans deeper to the world of mutants by looking back to the history of Charles Xavier and Erik Lensherr before their clash begins. In this story,
James McAvoy
's Xavier is not bald yet and is still walking, but it reportedly will be explained how he ends up sitting on a wheelchair. A lot of other X-Men characters will make appearances in this film as young Xavier and Lensherr gather them.
Harry Potter and the Deathly Hallows: Part II
Release Date: July 15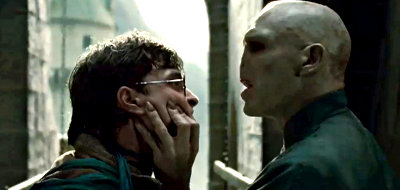 "
Harry Potter and the Deathly Hallows: Part II
" will be the time to find out the end of Harry Potter's journey and bid farewell to the beloved characters. And if you think "
Harry Potter and the Deathly Hallows: Part I
" was intense enough, wait until you see the second part which will pump up your adrenaline with the final battle scenes in Hogwarts. How Harry, Ron and Hermione will look like when they are older and become parents is another thing that you cannot miss.
Sherlock Holmes 2
Release Date: December 16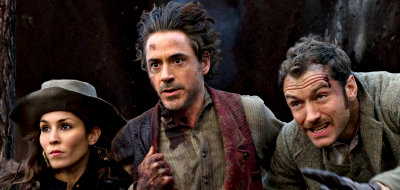 Sir Arthur Conan Doyle's "Sherlock Holmes" provides a lot of mysteries to be unraveled and Guy Ritchie has successfully adapted this thrilling detective story in 2009 "
Sherlock Holmes
" by inserting some humor. Now, he reunites
Robert Downey Jr.
and
Jude Law
to reprise inseparable Holmes and Dr. Watson in addition to casting Swedish rising actress
Noomi Rapace
in "Sherlock Holmes 2" for their latest mission that will send them to some European countries outside England.
Green Lantern
Release Date: June 17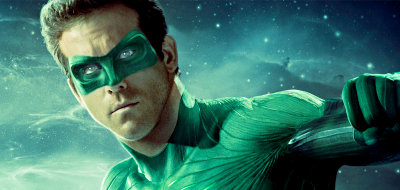 Green Lantern will not be another classy superhero, especially with
Ryan Reynolds
who is famously known for his comedic roots taking the titular role. Without underestimating his muscles, DC Comics decides to use CGI for his costume which will further enhance the movie's fantastical element. Curious to see the live-action version of the monster-like aliens, then you surely cannot miss "
Green Lantern
" that inserts humor between the intense actions.
Thor
Release Date: May 6
"
Thor
" will present a battle between two forces of the immortal on Earth. Following a journey to redemption of Asgard's reckless god of thunder Thor, this
Kenneth Branagh
-directed film has a moral value to take lesson from. Oscar-nominated
Natalie Portman
downsizes her high profile by being Thor's girl, while less notable
Chris Hemsworth
is tapped to take the titular role in this film, which is a very potential vehicle to raise his name.
The Girl with the Dragon Tattoo
Release Date: December 21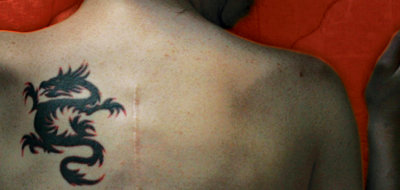 Rooney Mara
is all out to portray hacker Lisbeth Salander in "
The Girl with the Dragon Tattoo (2011)
". She trades her feminine style with Gothic, dying her hair black and sporting piercings. While her name is not that prominent in Hollywood, she is backed up by the latest depicter of James Bond,
Daniel Craig
. David Fincher who directed Oscar-nominated "
The Curious Case of Benjamin Button
" and critically-acclaimed "
The Social Network
" works behind the lens of the upcoming drama thriller, giving another insurance that it is worth seeing.
The Twilight Saga's Breaking Dawn Part I
Release Date: November 18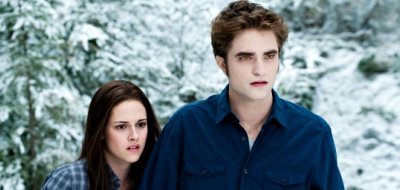 There can't be another thing that makes Twihards more excited than Bella and Edward's love story which finally has a good turn with a wedding. As the couple gives in to their passion and enjoys their honeymoon in Brazil, audience will be presented with beautiful sceneries that further enhance the romantic scenes in "
The Twilight Saga's Breaking Dawn Part I
". But there is not such happy ending yet for the newlyweds since other vampire business will threaten their union.
Cowboys and Aliens
Release Date: July 29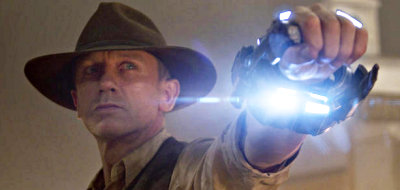 Western movie may be not too catchy anymore and sci-fi flick is scattered all around like viruses nowadays, but when they are mixed together it could be a perfect blend. "
Star Trek
" screenwriters Roberto Orci and Alex Kurtzman turn the brilliant idea into a script, which is crafted together by "
Iron Man
" helmer
Jon Favreau
. The brilliant filmmakers are supported by veteran actor
Harrison Ford
and Brit hunk
Daniel Craig
on the leads to round up the bunch of A-listers working on action sci-fi "
Cowboys and Aliens
".
Real Steel
Release Date: October 7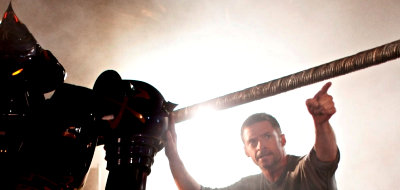 "
Real Steel
" brings forward another fresh idea, a combination of sports drama and sci-fi. Lead actor
Hugh Jackman
has boasted about playing with a real 8-foot-tall machine though some other robots are still added with CGI. The story, which follows a robot-boxing promoter reuniting with his newly-found child, will be a perfect entertainment for the whole family members.