December 28, 2009 10:19:37 GMT
Aretha Franklin performed at Barack Obama's inauguration concert, Blink-182 announced reunion and Michael Jackson mapped out 'This Is It' concert.

---
In celebration of new year which comes around the corner, several major events and important announcements happening in music are compiled. Among those many things that need to be remembered, 's performance at Barack Obama's presidential inauguration, 's reunion confirmation and 's "Final Curtain Call" announcement are chosen as highlighted events. On top of that, AceShowbiz also takes readers to look back at music videos which have been premiered in the first quarter of the year.


PART I: EVENT
JANUARY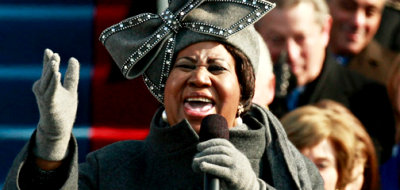 delivered Samuel Francis Smith-written patriotic song "My Country 'Tis of Thee" at Barack Obama's presidential inauguration in Washington D.C. on January 20. Two days prior to her performance at the free gig, another party celebrating Obama's presidential victory was also held, this time featuring live performances from such big stars as , and . Following the star-studded concert on the next day was "Kids' Inaugural: We Are the Future" with and rocking the event.
Other major events of the month:
Jan 07: won 2 kudos at the 35th Annual People's Choice Awards.
Jan 07: 's manager confirmed that the rock band have split for good.
Jan 13: confirmed his exit from Def Jam.
Jan 17: took home 2 prizes at the 10th Annual NRJ Music Awards.
Jan 20: sang at Barack Obama's inauguration party.
Jan 21: ' song "If U Seek Amy" got warning from Parents TV Council.
Jan 26: 's first rock-inspired song titled "Prom Queen" was leaked.
Jan 28: announced 2009 North American tour dates.
Jan 28: confirmed ' break-up rumor.
Jan 28: parted ways with manager Mathew Knowles.
Jan 30: announced first headlining tour dates.
FEBRUARY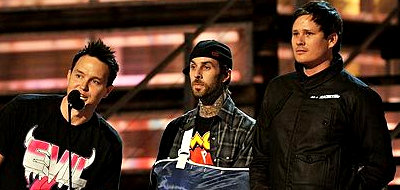 After four years in hiatus, Mark Hoppus, and announced 's reunion at 2009 Grammy Awards on Feb 8. Taking the stage of STAPLES Center just after and 's duet performance, Hoppus said, "Isn't it great to see the Jonas Brothers and Stevie Wonder back together again?" Barker then added, "We used to play music together, and we decided we're going to play music together again."
Other major events of the month:
Feb 01: Ariel Moore confirmed her departure from .
Feb 03: announced 2009 North American tour dates.
Feb 08: Robert Plants and dominated the 51st Annual Grammy Awards with five kudos.
Feb 08: announced reunion at the 51st Annual Grammy Awards.
Feb 12: scooped three gongs at the 40th Annual NAACP Image Awards.
Feb 12: announced reunion on their official website.
Feb 17: was signed to 's label, Radio Killa Records.
Feb 18: swept three nods at 2009 BRIT Awards.
Feb 18: announced 2009 tour dates with .
Feb 25: were voted Worst Band at 2009 Shockwaves NME Awards.
Feb 28: recruited Sara Diamond to replace Ariel Moore.
MARCH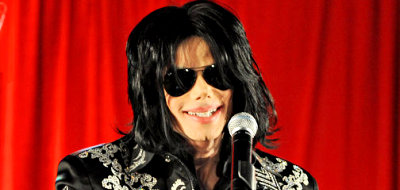 Four months before his sudden death, held a press conference at London's O2 Arena on March 5, announcing his "Final Curtain Call" for This Is It concerts. Following the announcement, AEG Live, which is in charge of promoting the gig, reveals 10 dates which started from July 8. Shortly after the tickets for the shows were made available for pre-order, they were sold out. Due to "an unprecedented level of demand" and "incredible level of interest", the concert promoter then announced additional 40 dates.
Other major events of the month:
Mar 02: ' live concert was banned in China.
Mar 05: announced "Final Curtain Call" for This Is It concerts.
Mar 11: announced first world tour dates.
Mar 11: withdrew from 2009 Kids' Choice Awards Nominations.
Mar 12: of announced new band, .
Mar 16: launched her own indie record label, Nelstar Music.
Mar 17: announced 2009 "Viva La Vida" summer tour dates.
Mar 21: parted ways with drummer Jimmy Chamberlin.
Mar 28: got Favorite Music Group title at 2009 Nickelodeon's Kids' Choice Awards.
Mar 29: won triple victories at 2009 Juno Awards.
PART II: MUSIC VIDEOS
»
© AceShowbiz.com
---
---
More Kaleidoscope News:
---