About This Video
---

This Movie Info
---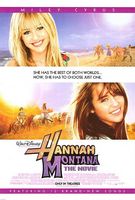 Walt Disney Pictures takes the Disney Channel phenom to the big screen in a feature film extravaganza. Miley Stewart (Miley Cyrus) struggles to juggle school, friends and her secret pop-star persona; when Hannah Montana's soaring popularity threatens to take over her life-she just might let it. So her father (Billy Ray Cyrus) takes the teen home to Crowley Corners, Tenn., for a dose of reality, kicking off an adventure filled with the kind of fun, laughter and romance even Hannah Montana couldn't imagine.
Comments
---

i love your every song from your movie
posted by

simran

on Dec 18, 2010

you are so popular and famous
posted by

disney

on Dec 18, 2010

very active and noce song thanks miley
posted by

suzi

on May 16, 2010
i love the hoedown thorwdown
posted by

kayla

on Oct 13, 2009

I love Miley and Hoedown Throwdown!!! I want to meet her!!!
posted by

SharinQa

on Aug 08, 2009

I LOVE THIS SONG & I LOVE MILEY SOOOOOOOOOOOOOOOOO MUCH I HOPE SHE WILL COME HERE TO EGYPT
posted by

reem from egypt

on Jun 20, 2009

very sexy girl want to meet her
posted by

hjhjhj

on Jun 11, 2009

love
posted by

rr6ty

on Apr 11, 2009

I know all the moves to yore new song.
posted by

movie@aol.com

on Mar 25, 2009

THAT WAS THE BEST SONG I EVER HEARD. I know all the moves of "The Hoedown Throwdown". I love you.
posted by

movie@aol.com

on Mar 25, 2009

I LOVE YOU HANNAH MONTANA
posted by

Hannah`s bigest fan

on Mar 21, 2009

I love this song and I can`t wait until the movie comes out on tv, I think Hannah Montana is so cool
posted by

the shizzle

on Mar 21, 2009

does hannah montana pick one on her lifes for good
posted by

dave mitchell

on Mar 17, 2009
i love that songs only hoedown
posted by

hannah montana the m

on Mar 16, 2009