December 29, 2009 09:39:18 GMT
Danity Kane were disbanded, Eminem broke record with comeback album 'Relapse' and big stars reunited for Michael Jackson tribute song.

---
Many announcements regarding recruitments and withdrawals of musicians from either their group or their label have been made. Also, artists from all music genres have gained a lot of impressive achievements, either by adding awards to their collection or having their records atop charts. In the second quarter of 2009, rose from the five years hiatus while the death of brought together several top musicians.


PART I: EVENT
APRIL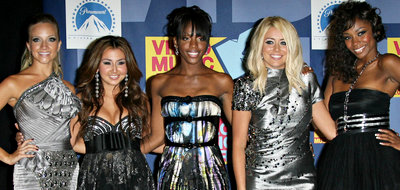 In "Making the Band 4: The Final Chapter", disbanded by announcing that the group's four members, , D. Woods, Shannon Bex and Dawn Richard, were all released from their contracts in Bad Boy Records. "There will never be another Danity Kane unless it's these girls right here. I am gon' do a new show looking for a new girl group. Hopefully, they'll appreciate things and work things out," he said.
Other major events of the month:
Apr 01: walked out of Columbia Records.
Apr 05: got three nods at the 44th Annual Academy of Country Music Awards.
Apr 10: Bill O'Reilly slammed for dissing public figures in "We Made You" video.
Apr 15: 's song "Amazing" was picked up for 2009 NBA playoff theme song.
Apr 15: announced summer tour dates with .
Apr 16: was signed to Universal Motown.
Apr 16: top 10 "" summer tour dates were announced.
Apr 17: unveiled North American dates for 'I Am...' world tour.
Apr 20: %Green announced 2009 summer tour dates.
Apr 23: got 6 kudos at 2009 Billboard Latin Music Awards.
Apr 24: was signed to Universal Republic Records.
Apr 24: disbanded .
Apr 29: revealed "Circus" European tour dates.
Apr 29: parted ways with new member Sara Diamond.
MAY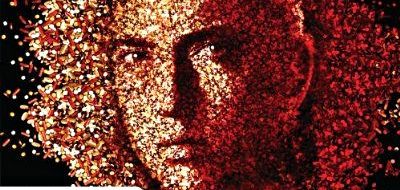 's comeback album "" ruled Billboard Hot 200, selling more than 608,000 copies in its first week on sale. At that time, the impressive selling point of "Relapse" became the biggest sales week of the year for any album. Also, the Slim Shady himself was crowned the biggest selling hip-hop act in the SoundScan era (1991-2009) considering that he has sold around 34 million units with his six albums.
Other major events of the month:
May 04: postponed tour due to throat fatigue.
May 10: postponed Mexican concerts due to swine flu.
May 11: was signed to Interscope Records.
May 12: sealed a deal with Universal Music Publishing Group.
May 12: confirmed his involvement in the making of 2010 FIFA World Cup soundtrack.
May 13: Paul Rodgers left .
May 21: parted ways with Def Jam.
JUNE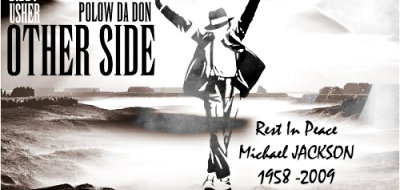 A day after passed away, , , , , and gathered in the recording booth and crafted a tribute song for the King of Pop. "Better on the Other Side" was debuted on Los Angeles radio station Power 106. "We gonna remember the miracles that you showed us. Through your music, through your dance. You were the one that made us realize that you are the world. Through us your legacy lives on, Mike Jackson," Diddy said at the end of the song.
Other major events of the month:
Jun 03: spoofed ' "Single Ladies (Put a Ring on It)" dance.
Jun 04: ' song "I Gotta Feeling" was chosen as a theme song for CBS' summer marketing campaign.
Jun 08: inked a deal with 19 Recordings/Jive Records.
Jun 09: joined 19 Recordings/RCA.
Jun 15: announced dates for "Young Money Presents: America's Most Wanted Music Festival".
Jun 16: received three trophies at 2009 CMT Music Awards.
Jun 17: launched their record label.
Jun 18: Ex-'s members formed a new band, The Fallen.
Jun 21: got three kudos at 2009 MuchMusic Video Awards.
Jun 24: confirmed his exit from Columbia Records.
Jun 24: ruled Billboard Hot 200 for the second time with "".
Jun 26: , and recorded tribute song.
Jun 28: walked home with two gongs at 2009 BET Awards.
PART II: MUSIC VIDEOS
« | »
© AceShowbiz.com
---
---
More Kaleidoscope News:
---