The shocking death of Cory Monteith, Ben Affleck casting as the new Batman, and the endings of 'Breaking Bad' and 'Dexter' are among the most talked-about stories in the third trimester.
The third part of AceShowbiz's annual kaleidoscope began by highlighting the sudden passing of
Cory Monteith
in July which sent Hollywood and "
Glee
" fans into a mourning mode during the summer break. Movie fandom, meanwhile, showed various reactions when Warner. Bros announced the casting of
Ben Affleck
as Bruce Wayne a.k.a. Batman in "
Man of Steel 2
".
Toward the end of September, Walter White's story concluded in the record-breaking series finale of "
Breaking Bad
", just a week after viewers bid farewell to another beloved antihero
Dexter
. In music,
Miley Cyrus
pulled a stunning act by going completely naked in her "Wrecking Ball" music video.
JULY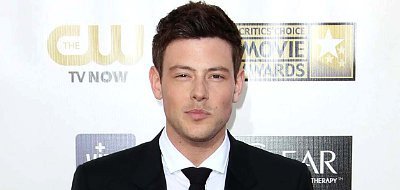 Less than two months after completing rehab for his substance abuse issue,
Cory Monteith
lost his battle against the 'demon.' On July 13, the 31-year-old hunk best known for his role as Finn Hudson on "
Glee
" was found dead in a Vancouver hotel room. The coroner office later confirmed that he died of a mixed drug toxicity, involving heroin and alcohol. His death was a great loss for his family and girlfriend
Lea Michele
as well as for the show and everyone involved in it. Thus, in the wake of his sudden passing, FOX postponed the fifth season premiere of the show while the writers were discussing the best way to honor him. A farewell episode to Monteith and his character was aired in October.
AUGUST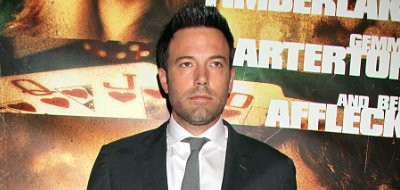 The search was finally over when it was announced on August 22 that
Ben Affleck
was tapped in the role of Batman in the "
Man of Steel
" sequel. While the "Armageddon" star met the criteria set by Warner Bros.' to be the new Caped Crusader, which was being "a grizzled veteran" in his 40s, some comic book fans were not pleased with his casting, going as far as sending hate tweets and launching an online petition to drop him from the movie. But support kept pouring in from fellow actors, including
Josh Brolin
, who was in the mix to play the Dark Knight, and
Val Kilmer
, who played the hero in 1995's "Batman Forever".
SEPTEMBER
The beginning of fall season usually means the start of new TV season, but for "
Breaking Bad
" it was time to end the journey of Walter White. The antihero didn't survive in the series finale. Still, lead actor
Bryan Cranston
called it a satisfying ending for his character since the meth dealer had a chance to redeem himself and reconnect with Jesse Pinkman. In the same month, "
Dexter
" took a final bow with a happy ending for the serial killer.
« Back to Part 1
|
« Back to Part 2
|
Next to Part 4»