Britney Spears' split from fiance Jason Trawick, 'Argo' big win at Academy Awards, and Justin Timberlake's successful music comeback make the first part of AceShowbiz's Kaleidoscope.
Living under the spotlight for 24/7, Hollywood stars always grab our attention even with the smallest things they do. From their glorious moments to tragic events, all made constant headlines in the past year. As 2013 is nearing its end, AceShowbiz returns with its annual Kaleidoscope to look back at some important stories that went to become talk of the town at the time.
A marriage and a split highlight the first month of the year with
Crystal Harris
and
Hugh Hefner
tying the knot as
Britney Spears
and Jason Trawick calling off their engagement. Following tradition, movie awards shows were honoring the best in the past year in early 2013, capped off with the Oscars which was dubbed the most prestigious event in the industry. In March,
Justin Timberlake
's long-awaited music return became a huge success, scoring one of the biggest first week sales this year.
JANUARY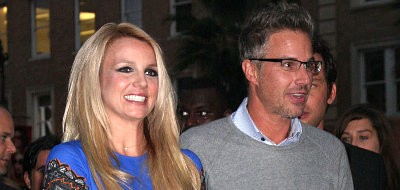 It was a blissful new year for
Crystal Harris
and
Hugh Hefner
who were finally married after calling off their engagement and later went back on together last year. But it wasn't the case for
Britney Spears
who called it quits with fiance Jason Trawick in mid January. Having shown his continuous support to the pop star, the celebrity agent seemed to be a perfect fit for Britney who was once mentally unstable. There were no cues that hinted their relationship was on the rocks, but suddenly on January 11, they released a statement confirming their break-up. On the same day, she announced her departure from "
The X Factor (US)
" after serving as a judge for one season.
Other notable events of the month:
Jan 01: Crystal Harris married Hugh Hefner on New Year's Eve.
Jan 03: Adele's "21" was named the best-selling album, and Gotye's "Somebody I Used to Know" was the best-selling single according to Billboard.
Jan 05: Katy Perry topped list of 100 hottest women of 2013 by Men's Health.
Jan 05: "Amour" was named Best Picture of 2012 by National Society of Film Critics.
Jan 05: Ben Affleck, Bradley Cooper and Naomi Watts were among the 2013 Palm Springs Fest honorees.
Jan 08: David Bowie drew positive reactions to his surprising comeback following a decade-long hiatus.
Jan 08: "Jimmy Kimmel Live!" moved to its new 11:35 P.M. timeslot on ABC.
Jan 09: "The Hunger Games" won big at the 2013 People's Choice Awards in the movie categories.
Jan 09: "Glee", "Supernatural" and "The X Factor (US)" were among winners at the 2013 People's Choice Awards.
Jan 09: Katy Perry led 2013 People's Choice Awards winners in music field.
Jan 10: "Silver Linings Playbook" snatched four prizes at the 2013 Annual Critics' Choice Movie Awards.
Jan 11: Britney Spears and Jason Trawick called off engagement.
Jan 11: Britney Spears announced her departure from "The X Factor (US)".
Jan 13: "Girls", "Homeland" and "Game Change" won multiple prizes at the 70th annual Golden Globe Awards.
Jan 13: "Argo" and "Les Miserables" dominated full winner list at the 2013 Golden Globes in the movie categories.
Jan 13: Jodie Foster delivered "coming out" speech at 2013 Golden Globe Awards.
Jan 15: AMC revived "The Killing" after canceling it in July 2012.
Jan 16: Mindy McCready's boyfriend died from self-inflicted gunshot wound.
Jan 16: Elton John and David Furnish confirmed arrival of their second son Elijah Joseph.
Jan 17: Anthony Ryan Auld was named the winner of "Project Runway: All Stars" season 2.
Jan 18: Lance Armstrong came clean about doping scandal to Oprah Winfrey.
Jan 23: Shakira and Gerard Pique welcomed baby boy, Milan.
Jan 25: "Star Wars Episode 7" found its director in J.J. Abrams.
Jan 25: Liberty Ross filed for divorce from her cheating husband Rupert Sanders.
Jan 27: "Fruitvale Station" and "Blood Brother" won big at the 2013 Sundance Film Festival.
Jan 27: "Downton Abbey" nabbed best ensemble in drama prize at the 19th Annual SAG Awards.
Jan 29: Rick Ross crashed car after he was targeted in drive-by shooting on his birthday.
FEBRUARY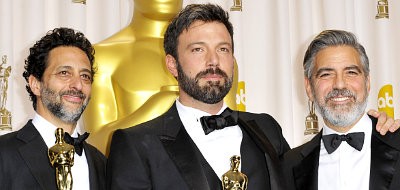 The awards season for movie culminated in the 85th annual Academy Awards held in February. Having been recognized in some critics' choice awards, it was no surprise that "
Argo
" nabbed the highest accolade in film industry by being named the Best Picture at Oscars. It was surely a huge relief after the film's helmer
Ben Affleck
, who was critically lauded for his work in the based-on-true-story movie, was snubbed from the Best Director nomination. In the acting categories,
Daniel Day-Lewis
won Best Actor for his title role in "
Lincoln
", while
Jennifer Lawrence
snatched the Best Actress trophy for her role in "
Silver Linings Playbook
".
Other notable events of the month:
Feb 01: "Red Tails" and "Django Unchained" were big winners at the 2013 NAACP Image Awards in the movie categories.
Feb 01: "Scandal" was dubbed Outstanding Drama Series at the 2013 NAACP Image Awards.
Feb 01: Whitney Houston and Alicia Keys won big at 2013's NAACP Image Awards.
Feb 03: Beyonce Knowles and Destiny's Child reunited for Super Bowl halftime show.
Feb 03: The Super Bowl XLVII telecast was marred by a power outage.
Feb 04: "Skyfall" was named Film of the Year by the 2013 British Film Awards.
Feb 05: Untitled stand-alone Star Wars films were officially in the works at Disney.
Feb 05: Chris Pratt was officially chosen as the "Guardians of the Galaxy" leader.
Feb 08: Christina Applegate quit "Up All Night" following format change.
Feb 10: Mumford & Sons nabbed Album of the Year at the 55th Annual Grammy Awards.
Feb 11: "Argo" claimed coveted prizes at the 2013 BAFTA Awards.
Feb 13: Steve Martin confirmed the birth of his first child, who arrived in December.
Feb 13: Lady GaGa canceled remaining "Born This Way Tour" to undergo a hip surgery.
Feb 16: "Child's Pose" won Golden Bear for Best Film at the 2013 Berlin International Film Festival.
Feb 17: Country singer Mindy McCready was found dead at 37 in Arkansas.
Feb 17: "Argo" and "Zero Dark Thirty" won big at the 2013 Writers Guild of America Awards.
Feb 20: Melanie Brown a.k.a. Mel B was tapped as a new judge on "America's Got Talent".
Feb 20: Frank Ocean led winner list of 2013 Brit Awards.
Feb 20: Nick Carter was engaged to girlfriend Lauren Kitt.
Feb 23: "Silver Linings Playbook" won big at the 2013 Independent Spirit Awards.
Feb 23: "The Twilight Saga's Breaking Dawn Part II" won seven "worst" titles at the 2013 Razzie Awards.
Feb 24: "Argo" won Best Picture, "Life of Pi" dominated full winner list at the 2013 Oscars.
Feb 25: Janet Jackson confirmed marriage to Wissam Al Mana.
Feb 26: Miss Delaware Teen USA Melissa King resigned amid sex tape scandal.
Feb 27: "Top Chef: Seattle" crowned Kristen Kish as the winner.
Feb 27: The Rolling Stones won NME's Best Live Band award, while One Direction was named the worst band.
Feb 27: Christian Slater announced his engagement to his longtime lover Brittany Lopez.
Feb 28: "90210" was canceled after five seasons.
MARCH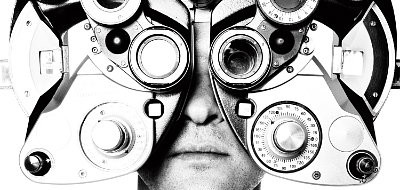 The timing was right, the anticipation was high, and the music was perfectly composed. Those were perhaps the formula that made
Justin Timberlake
's "
The 20/20 Experience
" a huge success, both critically and commercially. Produced in collaboration with
Timbaland
, Jerome "J-Roc" Harmon and Rob Knox, the third studio album by the former
NSYNC
member boasted a collaboration with rapper
Jay-Z
, "Suit & Tie". When it was finally dropped in stores on March 11, the album sold fast. In its first week only, it sold 968,000 copies, exceeding initial expectation of 500,000 copies. It subsequently debuted at No. 1 on Billboard Hot 200 chart and became the fastest-selling album in iTunes history for a record's opening week worldwide.
Next to Part 2 »
|
Next to Part 3»
|
Next to Part 4»