Boyzone lost one of its members during holiday, Julianne Hough chose career over Chuck Wicks, and Brittany Murphy joined celebrities who died too young.
Completing its first three rounds of kaleidoscope, AceShowbiz presents the final cut. The list provided will help bringing back readers' memory of the major and significant occurrences in the lives of celebrities, be it in music, movie, TV or their personal lives over the course of October to December.
Bad news kept haunting Hollywood celebs during the last trimester of 2009. In the course of October through December, there were deaths and break-ups. Nevertheless, that didn't keep some other public figures from celebrating their lives for good things that approached them, like engagement, marriage, and the birth of their babies.
OCTOBER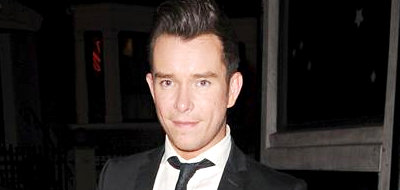 Stephen Gately was found dead on October 10 on a sofa at his apartment located in Majorca, Spain by his same-sex partner Andrew Cowles. At that time, the pair was enjoying a holiday in the island. His sudden death sent shock to his
Boyzone
bandmates as they were working on a new studio album. Three days after Stephen's passing, authorities put the curb on rife speculation regarding the cause of his death by announcing that a post-mortem on the body of the 33-year-old singer proved he died of natural causes due to fluid on the lungs or "acute pulmonary edema".
Other major events of the month:
Oct 02: Christina Milian acknowledged she was pregnant with The-Dream's baby.
Oct 07: Kim Kardashian confirmed publicly that she and Reggie Bush had reunited.
Oct 08: A representative for Audrina Patridge confirmed her split from boyfriend Corey Bohan.
Oct 08: Nick Lachey admitted that he and ex-girlfriend Vanessa Minnillo had got back together.
Oct 09: Avril Lavigne filed for divorce from husband Deryck Whibley, citing irreconcilable differences.
Oct 10: Stephen Gately of boyband Boyzone was found dead at his apartment while having a vacation in Spain.
Oct 12: Seal confirmed the birth of his and Heidi Klum's third child, a baby girl.
Oct 17: Nine Inch Nails frontman Trent Reznor married his fiancee Mariqueen Maandig.
Oct 21: T.R. Knight broke up with his gay partner Mark Cornelson after nearly two years of dating.
Oct 21: Amy Ryan's representative confirmed the actress had given birth to a baby girl on October 15.
Oct 23: The divorce of British high-profile couple, Peter Andre and Katie Price, was finalized.
Oct 25: Ivanka Trump and her fiance Jared Kushner got married in New Jersey.
Oct 30: Colin Farrell's spokeswoman confirmed the actor and girlfriend Alicja Bachleda have welcomed a baby boy.
Oct 31: "American Idol" alum Jason Castro got engaged to his girlfriend Mandy Mayhall.
NOVEMBER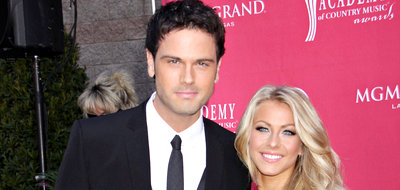 Often spotted together and rarely hit with negative rumors,
Julianne Hough
and
Chuck Wicks
set tongue wagging when reports surfaced in November that they had put the brake on their relationship after more than one year of dating. It was only days later that the songstress came clean about the separation, confirming to reporters she and Chuck already split up but "will always continue being good friends." Not directly addressing what prompted the separation, Julianne simply said she and Chuck were "extremely busy" with their singing careers and "really focused on that."
Other major events of the month:
Nov 02: Karolina Kurkova gave birth to a baby boy on October 29, confirmed the supermodel's representative.
Nov 02: Representative affirmed Mel Gibson and Oksana Grigorieva's first child was born on October 30.
Nov 02: Celebrity pair, Jamelia and Darren Byfield, announced through a joint statement that they're divorcing.
Nov 03: Adam Lambert confirmed reports of him splitting up from interior designer boyfriend Drake LaBry.
Nov 04: Usher had his divorce to wife Tameka Foster being finalized.
Nov 09: Shaunie Nelson, wife of basketball player Shaquille O'Neal, sought legal separation from him.
Nov 10: Julianne Hough and Chuck Wicks broke up after dating for more than a year.
Nov 13: Porn actress Tera Patrick was confirmed to have sought legal separation from her husband Evan Seinfeld.
Nov 13: James Van Der Beek filed for divorce from his actress wife Heather McComb.
Nov 15: Adriana Lima gave birth to a baby girl, her first child with husband Marko Jaric.
Nov 20: Alexa Vega and her film producer fiance Sean Covel announced their October engagement.
DECEMBER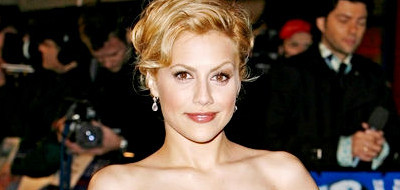 Brittany Murphy
was pronounced dead at 10:04 A.M. on December 20 upon arriving at Cedars-Sinai Medical Center in Los Angeles, which is several miles away from her husband Simon Monjack's house, where she was found unconscious by her mother Sharon. Paramedics called to the scene attempted to revive her by performing CPR, which unfortunately failed. It was said that Murphy, 32, went into full cardiac arrest before she passed away.
Other major events of the month:
Dec 04: Eddie Vedder of rock band Pearl Jam got engaged to his daughters' mother, model Jill McCormick.
Dec 08: Gisele Bundchen gave birth to Tom Brady's baby boy, their first child together.
Dec 09: Tila Tequila announced engagement to Johnson & Johnson heiress, Casey Johnson.
Dec 11: Kendra Wilkinson and Hank Baskett welcomed the arrival of their first child, a baby boy named Hank Baskett IV.
Dec 14: Kourtney Kardashian gave birth to a baby boy, her first child with boyfriend Scott Disick.
Dec 17: Dean Sheremet filed for divorce from his singer-actress wife LeAnn Rimes.
Dec 18: A judge signed off Kate Gosselin and Jon Gosselin's final divorce papers.
Dec 19: Kevin Jonas married his fiancee Danielle Deleasa at Oheka Castle in Long Island.
Dec 20: 32-year-old actress Brittany Murphy passed away after going into full cardiac arrest.
Dec 20: Johnny Knoxville and girlfriend Naomi Nelson welcomed their first child, a baby boy.
Dec 21: Carrie Underwood's representative confirmed her engagement to boyfriend Mike Fisher.
Dec 23: Susan Sarandon and Tim Robbins called it quits after more than 20 years together, her representative confirmed.
Dec 25: Charlie Sheen was arrested in Aspen in a domestic violence case against wife Brooke Mueller.
Dec 29: Avenged Sevenfold's drummer Jimmy "The Rev" Sullivan was found dead.
More events in: January-March | April-June | July-September