The year of 2009 comes to a close as 'Paranormal Activity' became a phenomenon, rights to 'Terminator' franchise was put up for auction, and 'Up in the Air' won critics' hearts.
Summer has passed and the look back at the year of 2009 draws to a close. Through this final quarter, AceShowbiz reminisces what had happened during the holidays and when the award season takes over the movie industry once again. From the astonishing box office success of indie phenomenon "
Paranormal Activity
" in October to the unveiling of the much questioned War Machine of "
Iron Man 2
" in November to "
Up in the Air
" dominating awards in December, the last three months of 2009 were filled with many stories from Hollywood's past and future projects.
OCTOBER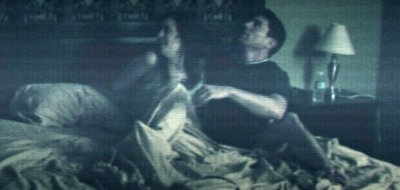 "
Paranormal Activity
" has become the talk of the town throughout the month of October. Being set for a release in 13 different "college towns" across the United States in late September, this independent horror film went on to get a wide release in a matter of weeks due to the overwhelming demand from hundreds of thousands of fans. But, its real surprise story came on October 11 by the end of its third week in theaters. Played in narrow release of just 160 cinemas, the movie which was made with a $11,000 budget shot to #4 at the North American box office. Two weeks later, it finally conquered the chart, denying "
Saw VI
" a chance to taste the top spot.
Other major events of the month:
Oct 01: Director Michael Bay confirmed that "Transformers 3" release date has been moved up from July 1, 2012 to July 1, 2011.
Oct 01: Director Quentin Tarantino revealed plan for "Kill Bill 3".
Oct 01: "Friday the 13th Part 2" secured an August 13, 2010 U.S. release.
Oct 06: Despite report to the contrary, Fox didn't acquire the screening rights to "Bond" franchise.
Oct 08: Screen Gems came out with the official cast and story of "Resident Evil: Afterlife".
Oct 11: "Paranormal Activity" gave one box office surprise after receiving a daylong release.
Oct 12: Official trailer of "Toy Story 3" finally arrived.
Oct 14: Director Jon Favreau ruled out possibility of directing "The Avengers".
Oct 16: Warner Bros. officially pulled "Green Lantern" production out of Australia.
Oct 18: "Twilight" swept Scream 2009 with four kudos, including for Best Fantasy Movie title.
Oct 23: First official look at "The A-Team" was uncovered.
Oct 25: "Paranormal Activity" conquered North American box office.
Oct 26: "Avatar" was hit with rip-off controversy.
Oct 29: The filming "The Twilight Saga's Eclipse" came to a wrap.
NOVEMBER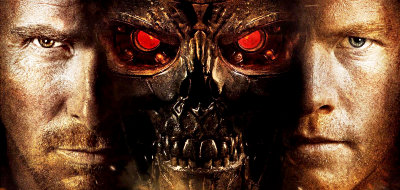 One of the shocking stories coming in November was related to the "Terminator" feature film franchise. On November 1, The Financial Times reported that Halcyon, the production company behind "
Terminator Salvation
", will auction off the rights of the franchise after it filed for Chapter 11 bankruptcy protection. Hours after the rights auction report surfaced, "
Dollhouse
" creator Joss Whedon sent an open letter offering $10,000 for the rights and generated comments that he was making fun on "Terminator". But, he was quick to clarify the intentions behind his offer, explaining Entertainment Weekly, "It's all ridiculous, but it comes from love."
DECEMBER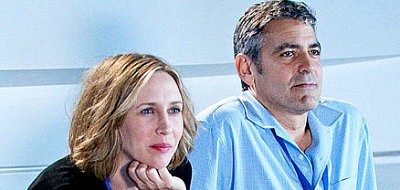 "
Up in the Air
burst out to attention in December. This one particular drama from director Jason Reitman came under spotlight as Hollywood started to gear up for the award season. The critically-lauded film first began to show its potential of being the year's favorite film among critics when securing four kudos at 2009 National Board of Review on December 3. On December 14, it gained the chance to shine at 2010 Critics' Choice Awards with eight nods in its pocket. It then went on to become the top contenders at two of Hollywood's coveted awards, the Golden Globes and the Screen Actors Guild Awards, as nominations were announced on December 15 and 17 respectively.
More events in: January-March | April-June | July-September