The deaths of famous entertainers and the break-ups of celeb couples are some of the most shocking celebrity news in the past twelve months.
This year, AceShowbiz's annual list of Most Shocking Celebrity Stories of the Year is dominated by bad news, including scandal, death, and split. The sudden passings of some famous stars, be it in music or film, manage to secure the most spots in the list.
Though shocking, still each of the listed stories managed to draw major media headlines taking into account that it is always interesting to read story about the lives of famous entertainers, especially when it has something to do with their personal lives. Clearly, the existence of entertainment figures does hold a significant role to keep the universe rolling and to live it up.
#10 Eric Dane and Rebecca Gayheart's Threesome Tape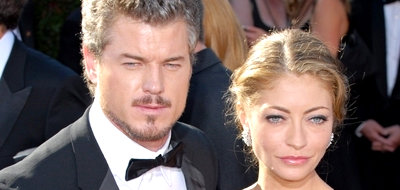 It's shocking if not surprising when learning
Eric Dane
and
Rebecca Gayheart
had a threesome tape with former Miss Teen USA
Kari Ann Peniche
. Though showing no sex activity among the three people, the footage which was unleashed in August did expose them videotaping themselves in various states of undress in the bedroom and bathroom of Peniche's apartment. To make matter worse, Dane, Gayheart, and Peniche appeared to be intoxicated and could be heard in the video discussing about their porn names.
#9 DJ AM Found Dead at His Apartment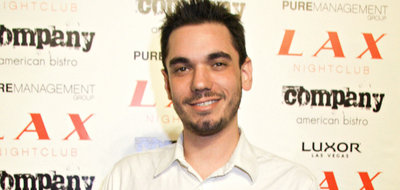 Officers found DJ AM's dead body at his New York City apartment on August 28 in response to a 911 call reportedly made by a friend. A police source confirmed the 36-year-old celebrity disc jockey was discovered in his bedroom, "in bed, face down," and was not wearing shirt but was wearing pants. Authorities did find prescription drugs at the scene, yet ruled out apparent evidence of foul play. Despite endless suicide speculation, the New York Medical Examiner ruled his death as accidental.
#8 Maksim Chmerkovskiy and Karina Smirnoff Call Off Engagement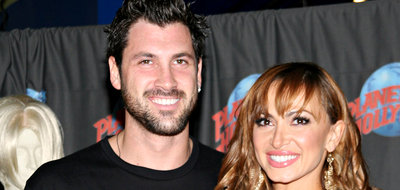 The professional dancers began dating in the summer of 2008 and announced their engagement on December 31 the same year. They initially planned a June 2010 wedding and
Karina Smirnoff
even had talked publicly about her nuptials to
Maksim Chmerkovskiy
, which hadn't come into realization just yet, telling reporters "We're really excited. I definitely want that fairy tale, big skirt ball gown. When else can you wear that?" Thus, it was shocking when Karina's representative confirmed in early August that she and Maksim had broken up. The real reason for them calling off their engagement had never been disclosed though.
#7 Kanye West Crashed Taylor Swift's Moment at MTV VMAs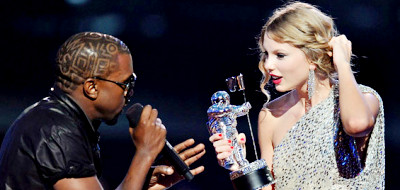 Taylor Swift
was left upset by
Kanye West
when he stole her moment at 2009 MTV Video Music Awards on September 13. The country music singing sensation was giving her acceptance speech for her Best Female Video prize when the hip-hop performer abruptly jumped to the stage and took away the microphone she was holding, telling audience "Yo Taylor. I'm really happy for you. I'm gonna let you finish but Beyonce [Knowles] had one of the best videos of all time. One of the best videos of all time!" West, later, expressed his regret, making public apologies to Swift in some of his TV appearances. As for Swift, she took revenge on West by spoofing him during her appearance in "
Saturday Night Live
".
#6 Tiger Woods' Affairs With Numerous Women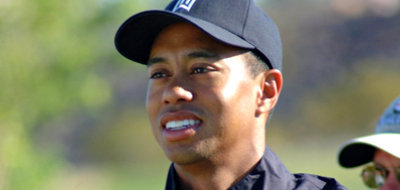 The so-called family's man sent people to complete disbelief when news of his alleged affair with a woman called Rachel Uchitel was brought to attention in late November. From that point on, scandal after scandal hit him hard as more and more women stepped forward, coming with their public revelations of a fling with him. By December, there were a total of 13 women linked to him.
Tiger Woods
himself never made direct comment of embarking on a love relationship with any of them though. He simply confessed of infidelity, which then prompted his indefinite hiatus from golf.
#5 Jon and Kate Gosselin's Divorce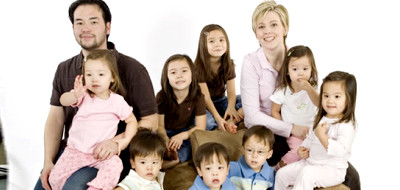 Reaping success with their reality TV show "
Jon & Kate Plus 8
",
Jon Gosselin
and
Kate Gosselin
, unfortunately, were unlucky in love. They were at the height of their career as TV personalities when they announced their separation live on their hit TLC show in summer, leaving audiences across the U.S. stunned. Since then, the parents of twin daughters and sextuplets underwent nasty divorce battle for months that involved war of words between them and their attorneys which made their marital woes worse. Jon and Kate, who got hitched in June 1999, later had their marriage being officially dissolved on December 18 with Kate getting the family home in eastern Pennsylvania and remaining as the primary caretaker of their children.
#4 Brittany Murphy Died at Age 32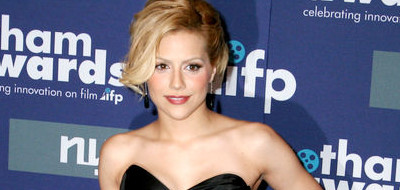 Brittany Murphy died suddenly on December 20, more than a month after she celebrated her 32nd birthday on November 10. She was found unconscious by her mother Sharon at the L.A. home of her husband, screenwriter Simon Monjack. Given CPR on the scene and en route to the nearby Cedars-Sinai Medical Center, she unfortunately couldn't be revived. History of diabetes and drug overdose were suspected as the two most possible factors that led to Murphy's death as it was confirmed there was no foul play in the case.
#3 Adam Lambert's Sexually-Charged AMAs Performance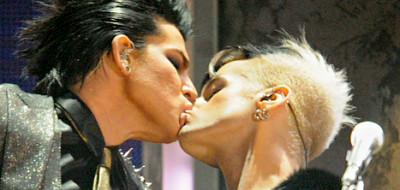 Billed as the closing performer at the 37th Annual American Music Awards,
Adam Lambert
delivered a controversial gig at the November 22 gala, simulating oral sex on stage. Singing his single "For Your Entertainment", the openly gay music star engaged in a steamy kiss with his male keyboardist, grabbed a male dancer's head and thrust it into his crotch, and gestured audience with his middle finger. Though receiving media mock and scrutiny, the runner-up of "
American Idol
" 8th season refused to issue public apology, insisting he didn't mean to upset certain people. His sexually-charged performance at the show cost him his scheduled appearances on "
Good Morning America
" and "
Jimmy Kimmel Live!
" among others.
#2 Chris Brown Assaulted Rihanna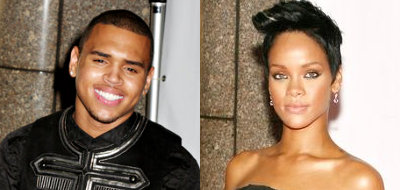 The assault that
Chris Brown
did to
Rihanna
while they were involved in a heated argument inside a car in L.A.'s Hancock Park neighborhood on February 8 made them both becoming estranged to one another. The incident resulted in the "Run It!" hitmaker being charged with two felonies; assault and making criminal threats, that could send him to a maximum four years and eight months in state prison. Fortunately, Chris had his attorneys scoring him a plea deal. Avoiding jail time, he was instead sentenced to 5 years probation and 180 days of community service.
#1 Michael Jackson's Sudden Death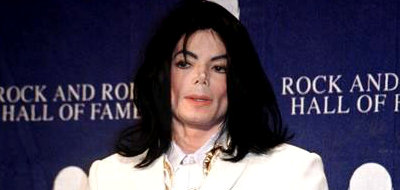 Fans and family of the crowned King of Pop were left stunned by his sudden death on June 25, less than a month before his planned live concerts at London's O2 Arena were supposed to be kicked off. And while it was no longer a secret that
Michael Jackson
passed away after suffering cardiac arrest, his passing was officially ruled as homicide with the Los Angeles County coroner citing a combination of drugs as the cause. His personal physician, Dr. Conrad Murray, is the main target in the manslaughter investigation into his death.