December 29, 2009 09:38:02 GMT
The second quarter saw 'X-Men Origins: Wolverine' leaking out before its release, 'Twilight' dominating MTV Movie Awards and Michael Jackson's death affecting the final cut of 'Bruno'.

---
With summer being the much anticipated months for the film biz, more shocking stories come into sight. The leak of "" unfinished version, "" experiencing on-set mishap, and the chopping off of 's scene from "" were some of the affairs that juiced up this year's fairly modest summer months.


APRIL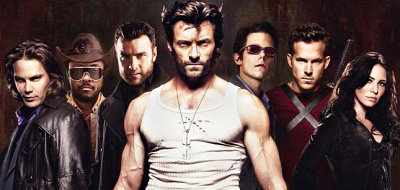 Though the story came to public attention on April 1, it wasn't one of the April Fool's jokes. One month prior to the theatrical release of "", its workprint version was leaked out online and made available for download on several bittorrent sites, prompting a more than 75,000 download ever since. Preventing further illegal act on the unfinished film, 20th Century Fox was quick to issue a statement, and vowed to prosecute the source of the initial leak and any subsequent postings.
Other major events of the month:
Apr 01: Unfinished version of "" leaked out.
Apr 02: "" locked May 28, 2010 date.
Apr 03: appointed as new Freddy Krueger for "".
Apr 05: "" set new record for the biggest April opening ever.
Apr 05: "" director Todd Phillips picked up to pen sequel.
Apr 07: Trilogy director Gore Verbinski ditched "Pirates of the Caribbean 4".
Apr 10: Sony Pictures greenlit "" spin-off, "Venom (2010)".
Apr 15: Complete cast of "" announced.
Apr 16: "" got its screenwriter.
Apr 22: David Slade picked up as "" director.
MAY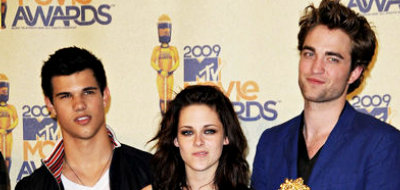 The month of May brought up another story from the "Twilight Saga". Proving to be a favorite among America's youth, "" dominated the 2009 MTV Movie Awards. After landing six nods from the-first-time-ever fans' voting method in choosing the nominees, the vampire drama sucked up the most golden popcorn collections at the June 1 ceremony. It took home best movie, best fight, best kiss, breakthrough male performance for , and best female performance for .
Other major events of the month:
May 02: "" kicked off summer as box office's #1 movie despite leak.
May 02: Scarlett Johansson's directorial debut in "" met chopping block.
May 04: "" was hit with a car stunt gone wrong mishap.
May 05: "", the "" spin-off, was in active development.
May 11: Script for "" was found in a trash bin.
May 22: First photos of Aang and Zuko in "" came out.
May 24: "" beat "" at the box office.
May 28: December 23, 2011 was set as the release date for ""
May 29: resumed with "" production despite on-set injury.
May 30: "" swept 2009 MTV Movie Awards with five golden popcorns.
May 30: "" became the tenth Pixar movie to land atop the box office chart.
JUNE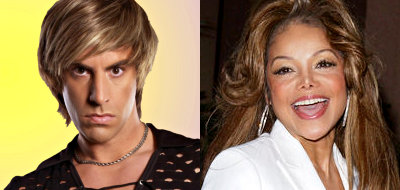 The highlight in June was the death of and the music industry wasn't the only part of Hollywood affected by his shocking death. 's latest comedy "" immediately underwent a significant cut. Hours before the movie was scheduled to have its Los Angeles premiere on June 25 night, filmmakers decided to do a last-minute edit to eliminate the prank scene featuring Michael's older sister, , out of respect to the mourning family.
Other major events of the month:
Jun 08: "The Hangover" traded #1 spot at box office with "" following a contrary preliminary figures.
Jun 03: First look at Josh Brolin in "" unraveled.
Jun 09: First photo of Whiplash from "" put out.
Jun 11: Producer Lorenzo di Bonaventura cleared up rumor director Stephen Sommers was fired from "".
Jun 12: Peter Morgan, Neal Purvis and Robert Wade recruited to pen "Bond 23".
Jun 14: "" became the first film of summer 2009 to hold onto box office's #1 for two consecutive weeks.
Jun 18: "" confirmed to be in the work.
Jun 22: "" unleashed its first teaser trailer.
Jun 24: Oscars expanded Best Picture nominations to 10.
Jun 26: La Toya Jackson's scene in "" cut out of respect for Michael Jackson.
Jun 28: "" became the first mega-blockbuster launch of the year.
« | »
© AceShowbiz.com
---
---
More Kaleidoscope News:
---