December 28, 2009 10:19:17 GMT
Taylor Lautner securing his Jacob Black role in 'New Moon', Heath Ledger winning posthumous Oscar and Jonas Brothers' concert failing to score big at the box office were the highlights of early 2009.

---
2009 is drawing to a close. Although the year isn't marked with any crippling writers' strike or a shocking death of a Hollywood young talent like , it does have a story of its own. winning her first two Golden Globes, "" logo being unveiled and finally aboard "" are only a few events shaping up the film industry during the year's first three months. Here, AceShowbiz presents a look at the occurrences happening in movie biz over the first quarter.


JANUARY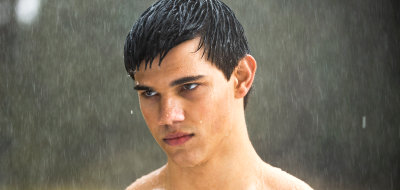 January is highlighted with one significant news that sent many of the "" fans sighing for relief. After weeks of uncertainty, the question whether or not reprises his Jacob Black role in sequel "" had been met with a satisfying answer. On January 8, director Chris Weitz confirmed that the teen actor will still play Jacob despite Summit Entertainment's earlier consideration to replace him with a more mature actor.
Other major events of the month:
Jan 04: "" was #1 at box office for the third weekend in a row.
Jan 07: "" grabbed most kudos at the 35th People's Choice Awards.
Jan 07: was confirmed to reprise his role in "".
Jan 11: After seven nominations, finally took home two Golden Globes at its 66th Annual Awards.
Jan 15: The fate of "" was determined as 20th Century Fox and Warner Bros. settled their dispute over its rights for good.
Jan 21: "" was being developed into live-action feature film.
Jan 28: 's stunt double was seriously injured during "Harry Potter 7" rehearsal.
FEBRUARY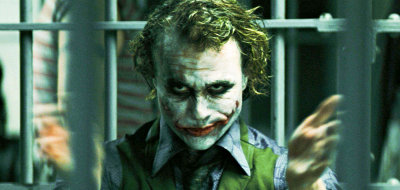 Late Hollywood star stole the spotlight in February when he became the second actor in Oscar history to win a posthumous Academy Award for acting. On February 22 at the 81st Annual Academy Awards, the Australian actor was dubbed Best Supporting Actor for his performance as lunatic Joker in "The Dark Knight", beating fierce competitors that include , and . His family took the award on his behalf.
Other major events of the month:
Feb 05: "" was officially on the go.
Feb 08: "" collected seven BAFTA trophies.
Feb 08: "" took two Grammys at the 51st annual Grammy Awards.
Feb 15: "" scored the best opening ever for a horror movie.
Feb 19: Official title and logo for "" revealed.
Feb 21: "" dubbed 2008 Worst Picture at 29th annual Razzie Awards.
Feb 22: was given the Best Supporting Actor title by the Academy.
Feb 24: "Harry Potter 7: Part II" locked July 15, 2011 as its release date.
Feb 24: Marvel Studios confirmed Kenneth Branagh as "" director.
Feb 25: reached deal with Marvel to return as Nick Fury.
Feb 25: 's "" pushed back to avoid clash with 's "".
MARCH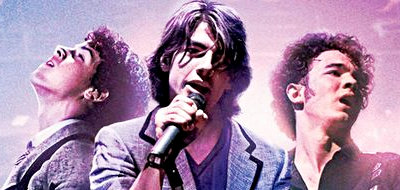 March is marked by "" failure to live up to its expectation. Predicted to gross in the $25 million range, the concert movie top-lined by musical trio missed industry projections by a clear mile. What made it even worse, it did not even manage to get close to what its predecessor, "", hauled in 2008.
Other major events of the month:
Mar 01: "" failed at the box office.
Mar 02: "" got December 10, 2010 date.
Mar 06: officially tapped to play Jane in "".
Mar 11: confirmed as Black Widow and in for "".
Mar 12: "The First Avenger: Captain America" delayed to July 22, 2011.
Mar 12: "" secured May 6, 2011 for its release date.
Mar 13: Director confirmed as "" helmer.
Mar 13: turned down involvement in "Pirates of the Caribbean 4".
Mar 16: "Transformers 3" locked July 1, 2011 as release date.
Mar 24: Report about injured on "" set clarified.
Mar 30: "" found its Caius in .
»
© AceShowbiz.com
---
---
More Kaleidoscope News:
---