December 30, 2009 10:06:05 GMT
Final half of summer was marked with 'Ice Age 3' and 'Transformers 2' almost having a box office tie, Michael Jackson's 'This Is It' getting thumbs up and the fate of 'The Hobbit' being determined.

---
The third quarter of 2009 kaleidoscope continues to put summer of the year under the spotlight. As the recap enters the second half of the busiest movie seasons of the year for the movie industry, AceShowbiz presents the events happening in the months leading to the Fall season. A nearly tie for the top slot at the box office, a thumb up for 's movie "" and a settlement for "Lord of the Rings" lawsuit were all taking place during this term.


JULY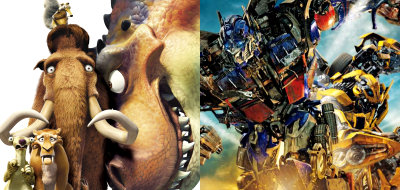 The month of July nearly saw a rare tie for the #1 at the North American box office. Over the U.S. Independence Day holiday weekend, "" and "" presented a neck-to-neck battle to the top, which led to a $42.5 million weekend tally each when studio estimates were issued on Sunday, July 5. But, when the final figures were announced on Monday, July 6, it was revealed that "Revenge" managed to secure its box office crown for a second consecutive weekend by a mere $0.6 million worth of ticket sales.
Other major events of the month:
Jul 02: and first spotted as and Cherie Currie for "".
Jul 05: "" were in tie for #1 box office with "".
Jul 09: "The Hangover 2" locked May 26, 2011 as U.S. release date.
Jul 13: Shooting of "" officially begun in Beijing, China.
Jul 14: "Bridget Jones 3" was confirmed to be in development.
Jul 16: First photo of as Black Widow in "".
Jul 17: "" passed $100 million mark in just 24 hours.
Jul 19: The rebuilding of Hobbiton for "The Hobbit" has been started.
Jul 21: First look at villainous Nizam in "".
Jul 23: Official teaser trailer of "" arrived.
Jul 28: experienced near on-set mishap during "" filming.
Jul 29: War of words between Summit and built up over Lefevre's shocking replacement in "".
AUGUST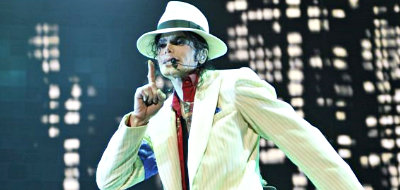 The big news coming in August was related to 's feature film about his final concert tour. On August 10, L.A. County Superior Court Judge announced that Sony Pictures Entertainment has received court approval to edit more than 80 hours of the late King of Pop's rehearsal and behind-the-scenes footage into a movie. Entitled "", it was set for October 30 release around the world. On August 20, however, the studio revealed it has pushed forward the release to October 28 for a limited two-week engagement worldwide.
Other major events of the month:
Aug 06: Josh Applebaum and Andre Nemec recruited to pen "Mission: Impossible 4".
Aug 07: Asian pop star set to star as Kato in "".
Aug 09: "" swept 2009 Teen Choice Awards with nine surfboard trophies collection.
Aug 11: Los Angeles Court granted court approval for the development of 's movie, "".
Aug 13: "Wolverine 2" hired Academy Award-winning writer Christopher McQuarrie as screenwriter.
Aug 17: "" locked July 30, 2010 release.
Aug 19: Moriarty has been confirmed to appear in "."
Aug 20: First teaser trailer for "" arrived.
Aug 20: Michael Jackson's "" was advanced from the original date on October 30 to October 28.
Aug 24: "" teaser trailer came out.
Aug 24: Bryce Dallas Howard spotted filming her Victoria role for "".
Aug 30: Development of "" confirmed.
SEPTEMBER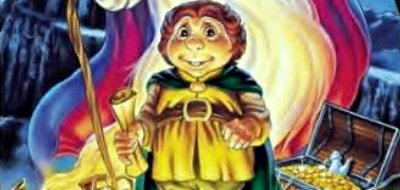 The ups and downs of "The Hobbit" became the highlight in September. On September 8, the feature adaptation of J.R.R. Tolkien's novel got the go ahead nod to move on with the production after New Line Cinema finally resolved its legal battle with Tolkien's estates and publisher Harper Collins over profits from the "Lord of the Rings" trilogy. But, after weeks of relief, on September 23, came the news that the production was in jeopardy of being delayed indefinitely as production company MGM was hit with near-bankruptcy report. Everything resolved with good news in October.
Other major events of the month:
Sep 01: "" started filming in New York City with .
Sep 03: "" got a competitive date on the December 17, 2010 schedule.
Sep 08: "The Hobbit" received thumbs up for production as the lawsuit over "Lord of the Rings" resolved.
Sep 08: It was revealed that "" was delayed because of 's injury.
Sep 11: Disney announced that the fourth "Pirates" movie is titled "".
Sep 17: A teaser trailer for "" debuted.
Sep 21: revealed that is to return as Claire Redfield in "".
Sep 23: was injured during rehearsal for "".
Sep 23: Mattel's signature toy got a big screen treatment with "Barbie: The Movie".
Sep 24: was confirmed to reprise her role as Sidney Prescott in "".
Sep 27: First teaser trailer for "" arrived.
Sep 29: The Weinstein Company shut down the pre-production of "".
« | »
© AceShowbiz.com
---
---
More Kaleidoscope News:
---