'American Idol' and 'The Voice' take people in the search for next music star, while 'Spartacus: Vengeance' and 'Vampire Diaries' bring back fans' favorite characters with bigger challenges.
Though inserting several new titles to their line-up, most networks still maintain their regular programs that constantly deliver strong ratings. This second part of AceShowbiz's 2012 Midseason TV Guide discusses those shows whose returns, either from the holiday hiatus or for a new season, have been eagerly awaited by their fans.
Reality shows, "
American Idol
" and "
The Voice
", are set to compete in recruiting talents with their own iconic methods and styles. Meanwhile, scripted series like "
Pretty Little Liars
" and "
The Walking Dead
" arouse people's curiosity with growing intrigues in the second half of the season. On the other hand, "Spartacus: Vengeance", which possibly undergoes the biggest change among other shows, returns after the long delay with a new hunk on the title role.
American Idol
Season 11 premiere January 18 at 8 P.M. on FOX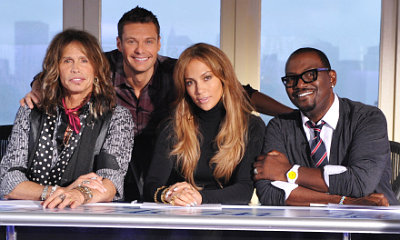 After launching the professional careers of Grammy winners
Kelly Clarkson
and
Carrie Underwood
among others, "
American Idol
" will once again take viewers to witness the rise of a new star.
Randy Jackson
,
Jennifer Lopez
and
Steven Tyler
are back on the judging panel, and after getting through their first year together with a relatively peaceful state, will have their first big fight ever this season. Maintaining one of the big changes applied in last season, the producers will let aspiring singers perform songs according to the genre they are specialized in.
The Bachelor
Season 16 premiere January 12 at 8 P.M. on ABC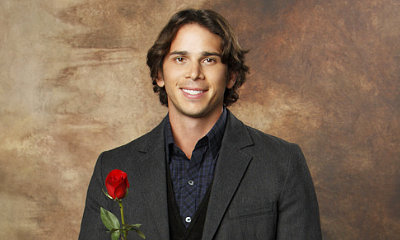 Those who were disappointed that Ashley Hebert chose J.P. Rosenbaum over Ben Flajnik should not be upset anymore. Though he left the show with a broken heart, the Sonoma winemaker Sonoma is ready to open his heart and find love on "
The Bachelor
". He, however, gets more than what he bargains for when an elderly woman shows up and declares her love to him on the very first night. While Ben enjoys romantic and, sometimes, steamy dates with every one of them, the girls present drama as they place themselves at each other's throat in an attempt to win his heart.
How I Met Your Mother
Season 7 return January 2 at 8 P.M. on CBS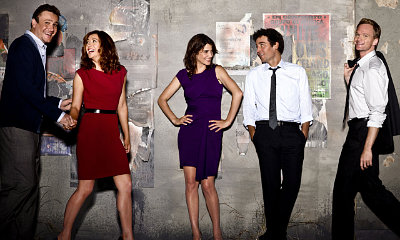 After putting Robin in an emotional rollercoaster ride in the last few episodes before the midseason finale, "
How I Met Your Mother
" will dive into a new story arc for the beloved character by focusing on her career. While her relationship with Kevin will be surely affected by her latest issues, her ex Barney moves on with his love quest as he dates a new girl. After Robin and Barney stole the spotlight on the first half of the season, Ted's big story will be back prominent in the remaining episodes. The second half of the season is also promised to present more revelations, one of which is Barney's bride.
Pretty Little Liars
Season 2 return January 2 at 8 P.M. on ABC Family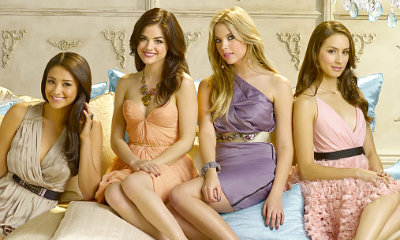 In this second half of the season , the
Pretty Little Liars
have to do community service while the real villain "A" is still out there, roaming free. With them being on the edge of getting more punishment, the tension among Aria, Emily, Hanna and Spencer is getting higher and there will be a big fight that threatens to ruin the group's dynamic. At the same time, they are closer to "A" than ever before as the mysterious person wants something that is in the possession of the girls, before the identity of this mysterious troublemaker is revealed in the second season finale.
Spartacus: Vengeance
Season 2 premiere January 27 at 10 P.M. on Starz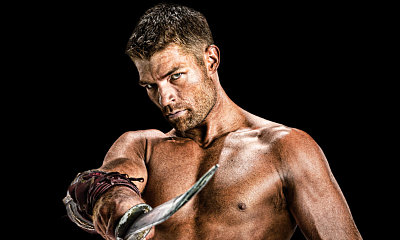 Fans' curiosity of how
Liam McIntyre
replaces
Andy Whitfield
as Spartacus will be answered when "Spartacus: Vengeance" is debuted. In this new chapter, the titular character faces a new and bigger challenge as he embraces leadership and is responsible for the lives of his followers. While he is still adjusting to the new role, his group is threatened to be torn apart by an internal issue. Spartacus is not the only character evolving in this season for Lucretia will "claw her way back to some platform of power" after losing her husband and child.
The Vampire Diaries
Season 3 return January 5 at 8 P.M. on The CW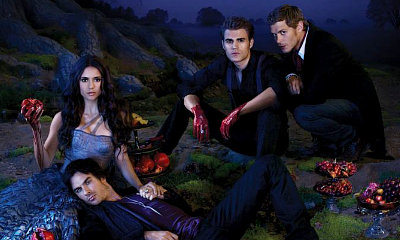 If you think you have known a lot about vampires' history, you will learn more about the bloodsuckers of "
The Vampire Diaries
" in the second half of season 3. After Klaus, Eljah, Rebekah and Henrick, more members of the Original family will be introduced. In the meantime, the evil Klaus won't stop threatening the peace in Mystic Falls. After Stefan has got his hands on the members of Klaus' family and holds them as hostages, the Original vampire plans revenge. For Elena in particular, a returning character who feels betrayed will put her in an uneasy situation.
The Voice
Season 2 premiere February 5 at 8 P.M. on NBC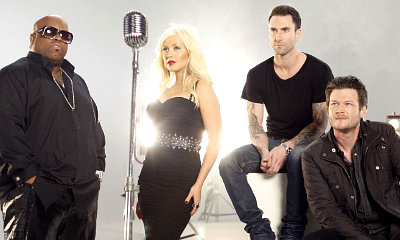 In its second season, "
The Voice
" will offer more of its biggest attraction by giving viewers a longer blind audition. The coaches' teams will also grow bigger, presenting viewers with more acts from aspiring singers. Expect more drama as
Christina Aguilera
has shared that the contestants now are savvier than the ones in the first cycle when it comes to picking who they want to work with. A collaboration performance of the A-list coaches is another thing which is rarely seen on another reality series and is surely not to be missed.
The Walking Dead
Season 2 return February 12 at 9 P.M. on AMC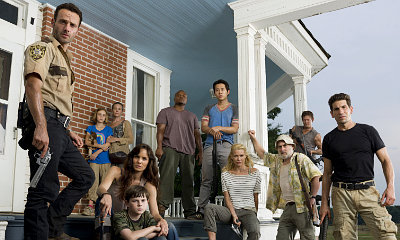 Now that Hershel Greene evicts Rick and his friends from the farm, there is a big question where and how the survivors will move on and continue their lives on "
The Walking Dead
". Tension among the survivors gets thicker as some dark secrets have been gradually surfacing. Rick and Shane's friction in the mid-season finale will get mounting since there is no certainty about who the father of Lori's baby is. While Lori is entangled in this love triangle, it is interesting to see what happens between Andrea and Shane after the two made love in the mid-season finale.
Other shows returning in 2012 midseason:
January
Jan 02: "
2 Broke Girls
", "
The Lying Game
"
Jan 03: "
The Biggest Loser
", "
Last Man Standing
", "
Switched at Birth
", "
NCIS: Naval Criminal Investigative Service
", "
Parenthood
", "Celebrity
Wife Swap
", "
Unforgettable
", "
Body of Proof
", "
NCIS: Los Angeles
"
Jan 04: "Mobbed", "
Suburgatory
", "
Revenge
"
Jan 05: "
Wipeout
", "
The Secret Circle
", "
Grey's Anatomy
", "
Project Runway
All Stars", "
Jersey Shore
", "
Private Practice
"
Jan 06: "
A Gifted Man
", "
Nikita
", "
Supernatural
", "
Merlin
", "
CSI: NY
", "
Blue Bloods
"
Jan 07: "COPS"
Jan 08: "
Once Upon a Time
", "
The Simpsons
", "
The Cleveland Show
", "
Desperate Housewives
", "
Family Guy
", "
Shameless
", "
American Dad!
", "
Californication
"
Jan 09: "
Castle
"
Jan 11: "
Whitney
", "
One Tree Hill
", "Face Off", "
Law & Order: Special Victims Unit
"
Jan 12: "
30 Rock
", "
The Big Bang Theory
", "
Parks and Recreation
", "
Person of Interest
", "
The Office
", "
The Mentalist
", "
Up All Night
"
Jan 13: "
Kitchen Nightmares
", "
Fringe
", "
Real Time with Bill Maher
", "
Grimm
"
Jan 15: "
Undercover Boss
", "
Leverage
", "
The Good Wife
", "
CSI: Miami
"
Jan 16: "
Gossip Girl
", "
Being Human
"
Jan 17: "
Glee
", "
New Girl
", "
Raising Hope
", "
Southland
", "
Justified
", "
White Collar
"
Jan 18: "
Royal Pains
", "
CSI: Crime Scene Investigation
", "
Criminal Minds
"
Jan 19: "
Archer
"
Jan 23: "
House M.D.
", "
Hart of Dixie
"
Jan 31: "
Ringer
"
February
Feb 03: "
Who Do You Think You Are?
", "
Shark Tank
"
Feb 08: "Rock Center with Brian Williams"
Feb 15: "
Survivor
"
Feb 12: "
The Celebrity Apprentice
"
Feb 19: "
Eastbound & Down
", "
The Amazing Race
"
March
Mar 06: "
Breaking In
"
Mar 04: "
Harry's Law
"
Mar 11: "
Bob's Burgers
"
Mar 14: "
South Park
"
Mar 19: "
Dancing with the Stars
"
Back to Part 1