The dramatic life of Broadway artists on musical 'Smash' and the heroic, yet emotional journey of Kiefer Sutherland on 'Touch' are some of the themes conyeved on new TV shows next year.
Gearing up to entertain audience for another year, TV networks try to present something fresh with their programming. To provide a preview to some shows that will grace the small screen throughout the rest of winter and the following spring, AceShowbiz presents 2012 Midseason TV Guide in two parts.
The first part focuses on new series that will make their debut in early next year. From "
Touch
", which marks the return of "
24
" alum
Kiefer Sutherland
, to "
Oprah's Next Chapter
" that sees former daytime talk-show queen
Oprah Winfrey
entering the primetime, all of these shows will provide more alternatives for your home entertainment. Also, there are such rookies as "
The River
" and "
Smash
" which apply the already familiar styles, but with new twists that distinct them from previous works.
Alcatraz
Premiere January 16 at 8 P.M. on FOX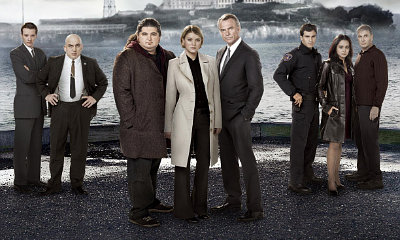 Crime-solving drama is very common, but with a touch of time-travelling element, "
Alcatraz
" becomes one of the shows that should not be missed this midseason. Produced by "
Lost
" co-creator J.J. Abrams, this new series unleashes a mystery about the disappearance of hundreds of criminals from Alcatraz prison in 1963. The problem arises as they somehow show up more than three decades later without aging. As if it's not puzzling enough, our dependable detectives must chase the most dangerous people in the country without enough information of their tracks in the present days.
GCB
Premiere March 4 at 10 P.M. on ABC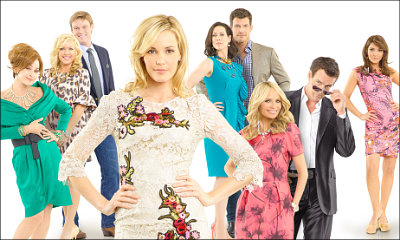 With the men behind "Sex and the City" and "Steel Magnolias" serving as executive producers, "
GCB
" (previously called "Good Christian Belles") balances drama and wicked jokes while following a divorced single mother who reluctantly returns to her hometown. Making it worse for
Leslie Bibb
's Amanda Vaughn, her school mates won't let her go of her old "sins" and won't make it easy for her to live in the town. Although this show includes a satire to some religious, yet bitchy housewives, people have no reason to be offended since any references to the religion are cleverly used to add the humor and hilarity.
House of Lies
Premiere January 8 at 10 P.M. on Showtime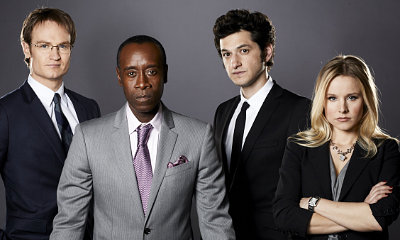 Don't expect to see an example of ideal corporate world on "
House of Lies
". Instead, this show will tickle you by unearthing an uncensored side of a cutthroat management consultant firm led by scheming, hedonistic Marty Kaan. Not only seeing his dirty ways in handling business, but also the show gives a spotlight to the unorthodox life of
Don Cheadle
's character. Making things tougher for Marty, he faces off his own ex-wife as his biggest professional competition. Meanwhile, movie belle
Kristen Bell
is set to draw in more male viewers with raunchy jokes and her sex appeal.
Oprah's Next Chapter
Premiere January 1 at 9 P.M. on OWN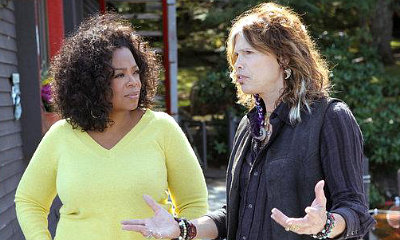 Months after wrapping up "
The Oprah Winfrey Show
",
Oprah Winfrey
will greet her fans again on the small screen with "
Oprah's Next Chapter
". Instead of sitting inside a studio like she used to be, the former daytime talk show queen will take viewers to many places, which some have not had a chance to visit, or meet some important people, while continuing to spread positive messages and occasionally bringing along notable stars. It won't be just an ordinary vacation since every trip will have its own value to share with the audience at home as she herself also has new experiences.
The River
Premiere February 7 at 9 P.M. on ABC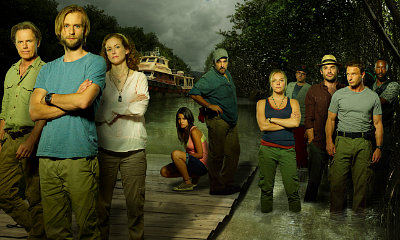 Having brought the successful "
Paranormal Activity
" film franchise, Oren Peli applies the same found-footage style in his new TV series. In "
The River
", what's supposed to be a search mission turns deadly when a team consisting of family and relatives of a famed explorer encounter supernatural things during their journey deep in the uncharted Amazon. While source of the terror is often not captured on the camera, viewers will sometime get physical evidences of the creepy place. Judging from the looks of its promo videos, this adventure-supernatural series will not let fans of horror stories disappointed.
iRob!
Premiere January 12 at 8:30 P.M. on CBS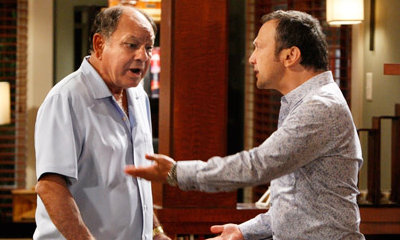 Being married to a woman is being married to her family; that's exactly the case with
Rob Schneider
on his new sitcom. Inspired by his own real life, "
iRob!
" centers on the titular character who elopes with a Mexican-American girl and returns to face her overprotective, judgmental parents. Bringing more trouble for the former live-long bachelor is his very little knowledge of the family's habits. With some previous shows about Spanish-speaking characters being criticized for making offensive jokes about the culture, it is interesting to see if this show has fresh materials to hook Latinos up.
Smash
Premiere February 6 at 10 P.M. on NBC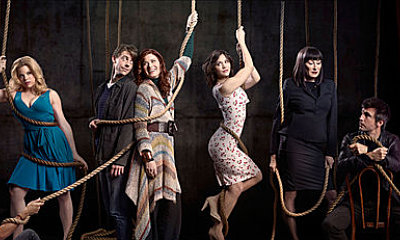 Are you a fan of musical show but finding it hard to enjoy "
Glee
" teen-centric storyline? Then "
Smash
" will provide the answer. Not just a rip-off to the already popular FOX show, this Steven Spielberg-created series is targeted to adults by addressing more serious issues. Revolving around the production of a Broadway play about the legendary
Marilyn Monroe
, it has a stellar cast ensemble that includes Oscar winner
Anjelica Huston
and Emmy winner
Debra Messing
, as well as a newbie in acting world
Katharine McPhee
who has stolen people's attention when competing on "
American Idol
".
Touch
Premiere March 19 at 9 P.M. on FOX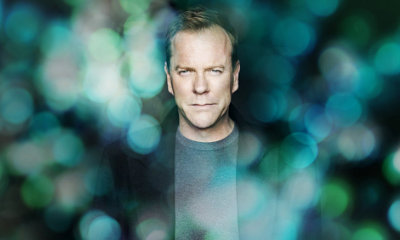 Kiefer Sutherland
plunges into another heroic mission on "
Touch
". Unlike Jack Bauer on "
24
" who is aware of his duty, his widower character on this new series must first struggle to accept a-hard-to-believe fact that his mute son is gifted with an ability to detect patterns that connect seemingly unrelated events. While his race to prevent bad things from happenings with the clues given by his son will present high-paced action scenes, the father's efforts to understand what his son wants to communicate will take viewers' emotion upside down.
Other new shows in 2012 midseason:
January
Jan 01: "
Angry Boys
"
Jan 03: "
Work It
", "
Jane by Design
"
Jan 08: "
The Firm
"
Jan 11: "
Are You There, Chelsea?
"
Jan 12: "
The Finder
"
Jan 15: "
Napoleon Dynamite
"
Jan 17: "
Remodeled
"
Jan 19: "
Unsupervised
"
Jan 29: "
Luck
"
February
Feb 02: "
I Just Want My Pants Back
"
Feb 12: "Secret Stash"
Feb 19: "
Life's Too Short
"
March
Mar 13: "
Fashion Star
"
Mar 15: "
Missing
"
Continue to Part 2