Check out the list of such anticipated comedies as 'Movie 43' and 'This Is the End', much-awaited thrillers like 'Carrie' and 'Oldboy', and must watch dramas namely 'Great Gatsby' and 'Host'.
After presenting the list of 2013 must watch film in action and fantasy genres, AceShowbiz continues the discussion of Must Watch Films in 2013 in this second and final part. Compiled in the list below are selected standalone/non-sequel titles with fun-loving, hell-raising and heart-touching plots that will be perfect choices for those who love comedy, thriller and drama movies.
Those who love to entertain themselves with fresh jokes can check out such films as "
Movie 43
", "
This Is the End
" and "
Epic
". Thriller lovers should not miss the likes of "
Side Effects
", "
Carrie
" and "
Oldboy
", while dramaholics are recommended to check out "
The Great Gatsby
", "
Beautiful Creatures
" and "
The Host (2013)
".
COMEDY:
"Movie 43"
Release Date: January 25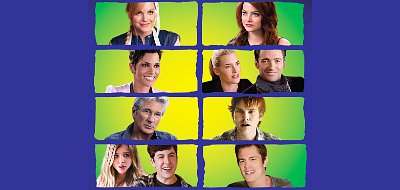 What would it be if more than twenty Hollywood big names assemble together to make people laugh. "
Movie 43
" makes it happen by featuring
Emma Stone
,
Seann William Scott
,
Halle Berry
,
Gerard Butler
,
Hugh Jackman
,
Anna Faris
,
Chris Pratt
,
Kate Winslet
,
Naomi Watts
,
Elizabeth Banks
,
Uma Thurman
and
Richard Gere
in "the most shocking, original and dangerous comedies ever made." Those familiar faces will join forces to entertain audience with a unique combination of 25 different short comedy segments.
"Escape From Planet Earth"
Release Date: February 14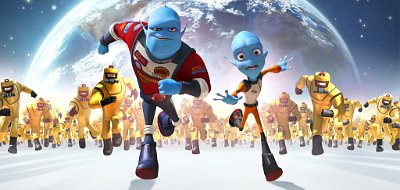 Watching "
Escape From Planet Earth
" would be a perfect choice for those who want to enjoy Valentine's Day with their families. A far cry from romantic story, this animated movie is set to take audience to a hilarious adventure with a group of blue aliens on Earth. Unlike most sci-fi films which depict them as being hideous, it portrays the exraterrestrial beings as friendly and lovely aliens. Hilarity will ensue as they are kidnapped during their trip to our planet and trying to escape. The entertaining plot aside, this film is supported by a number of famous names such as
Brendan Fraser
,
Sarah Jessica Parker
,
Jessica Alba
,
Jane Lynch
and
James Gandolfini
.
"The Croods"
Release Date: March 22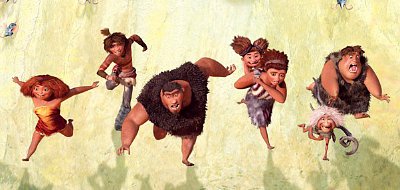 Nicolas Cage
and
Emma Stone
go primitive and play quirky father-daughter duo in "
The Croods
". Set in the stone age era, which is well-presented as vividly-colored world and beautifully-made natures, the movie has Cage voicing an overprotective, narrow-minded dad, Grug, who is forced to lead his family to an epic journey across the world after his family lost their comfort cave due to an earthquake. As if the duty is not challenging enough, he bumps into
Ryan Reynolds
's Guy, a "modern-minded" young man who soon sets his eyes on Cage's young daughter and introduces them to the beginning of an advanced civilization.
"Epic"
Release Date: May 24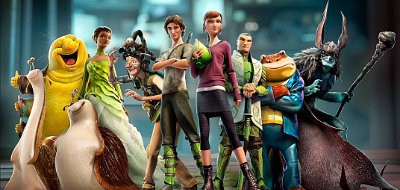 Another star-studded animated movie, "
Epic
", is set to bring laughters in cinemas as the summer holiday looms in. Staying true to its title, this movie boasts an epic story that explores a secret world deep in the jungle, where there's a war between good and evil. Prepare to see a battle unlike anything seen before as a young girl is accidentally dragged to join funny creatures, such as a talking snail and cute fairies, in a fight to save their world as well as the real world. Coming from Chris Wedge who co-directed the successful "Ice Age", it has
Amanda Seyfried
,
Josh Hutcherson
,
Colin Farrell
as well as music stars like
Beyonce Knowles
,
Steven Tyler
and
Pitbull
in the voice cast ensemble.
"This Is the End"
Release Date: June 16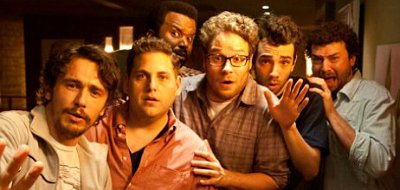 Taking on the much talked-about Mayans doomsday that was predicted to take place last December 21, this film is made to imagine what Hollywood's A-listers would do to prepare for a global apocalypse. Turns out they are caught in a hilarious havoc and decide to do stupid things while anticipating for the apocalypse. As the days are crawling closer to an end,
James Franco
,
Jonah Hill
,
Emma Watson
,
Paul Rudd
,
Jason Segel
,
Rihanna
,
Mindy Kaling
and more stars, who portray fictional versions of themselves, let out their inner craziness.
THRILLER:
"Side Effects"
Release Date: February 8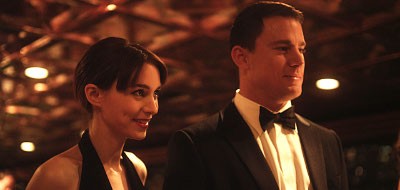 Following their proven collaboration in "
Haywire
" and "
Magic Mike
",
Channing Tatum
and director Steven Soderbergh reunite for a much more intense movie, "
Side Effects
". Its gloomy nuance and mind-bending plot will surely thrill moviegoers as it follows a mentally-troubled wife (
Rooney Mara
), who is dependent on prescription drugs out of fear that her husband (Tatum) will be released from prison soon. The prescription drugs drive her to unknowingly murder her husband, and she must stand trial for the crime. Adding complication to the intriguing story is
Jude Law
, who plays a doctor who gives Mara the prescription and has an affair with her.
"Carrie"
Release Date: March 15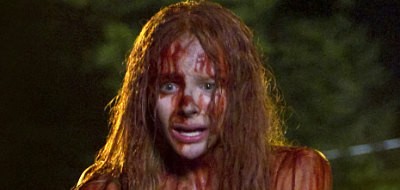 Stephen King's classic thriller book, "
Carrie
", is once again adapted into the big screen. This time, Kimberly Peirce presents the classic tale of Carrie White from a woman's perspective by highlighting the mother/daughter story, making it a far cry from Brian de Palma's successful 1976 version. Tackling the part of the famous vengeful teen, who seeks revenge after being bullied by her friends during her first prom, is rising star
Chloe Moretz
, who gushed that this new version would be "darker and much more psychological" much in the same vein of "
Black Swan
".
"Oldboy"
Release Date: October 11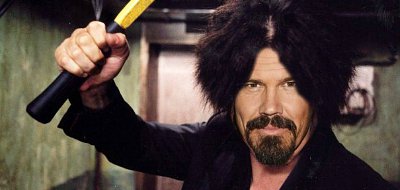 The "
Oldboy
" remake project has been stealing attention for the past few years especially because people are eager to see how Spike Lee's hand will work on the Hollywood version of the 2003 hit South Korean thriller. Though it hasn't released any promo material by far, many film reviewers are optimistic that this pic will best the original version, which won the Grand Jury Award at the 2004 Cannes Film Festival, with the likes of
Josh Brolin
,
Sharlto Copley
,
Elizabeth Olsen
and
Samuel L. Jackson
joining the cast ensemble. The intense plot will take moviegoers into the life of a paroled middle-aged man, who seeks revenge on those throwing him in jail for 15 years for an unknown reason.
DRAMA:
"Beautiful Creatures"
Release Date: February 13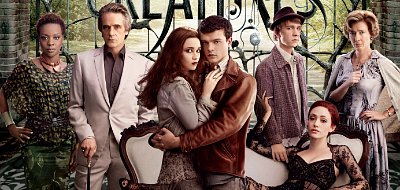 Prepare to witness another supernatural romantic story between a couple from two different worlds in "
Beautiful Creatures
". Having been dubbed the next big thing after the "
Twilight
Saga" movie series, it is set in the mysteriously captivating Southern Gothic world where a pair of young boy and girl tries to uncover dark secrets about their families, their history and their town. Adapted from Kami Garcia and Margaret Stohl's bestselling book, this film stars lesser-known actors
Alden Ehrenreich
and Alice Englert as the lead couple, but has a host of more notable actors like
Jeremy Irons
,
Viola Davis
,
Emmy Rossum
and
Emma Thompson
in the supporting roles.
"The Host"
Release Date: March 29
After claiming tremendous success with her "
Twilight
" novel series, Stephenie Meyer will have her other book, "
The Host (2013)
", being brought into the silver screen. Having the combination of romance, sci-fi and thriller, it offers astounding action scenes set in a futuristic world. When aliens called the Souls rule the Earth and take over humans' mind and body, one of the last remaining humans, a determinded girl named Melanie, does whatever it takes to fight those aliens back.
Saoirse Ronan
plays the protagonist, who is also caught in an intriguing love triangle while fighting against the aliens.
"The Great Gatsby"
Release Date: May 10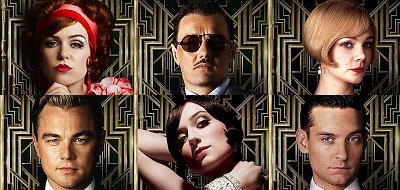 Based on F. Scott's Fitzgerald's critically-acclaimed novel, "
The Great Gatsby
" has a complicated tale of "impossible love, incorruptible dreams and high-octane tragedy, and holds a mirror to modern times and struggles" set in post-World War I era. Awards-winning director Baz Luhrman develops an amazingly high-fashioned 1920s world, where
Leonardo DiCaprio
's titular character builds his imperium and becomes a notorious party-giving millionaire, but holds a secret that will shock everybody.
Tobey Maguire
takes on the role of Gatsby's neighbor, Nick Carraway, who is soon attracted to the charismatic richman, but his adoration leads him to the captivating world of the super rich, their illusions, loves and deceits.
« Back to Part 1