A number of non-sequel movies from action and fantasy genres are set to grace theaters in 2013 such as 'Lone Ranger', 'Wolverine', 'Pacific Rim' and 'Man of Steel'.
Apart from bringing a host of highly-anticipated sequel movies, 2013 will also be the year when a number of great standalone films pamper movie lovers in theaters. After presenting a list of
Most Anticipated Sequel Movies in 2013
, AceShowbiz compiles the list for Must Watch Films in 2013 that consists of selected non-sequel titles from various genres.
The list is divided into two parts with the first part featuring the much talked-about films from action and fantasy genres. Such intense movies as "
White House Down
", "
The Wolverine
" and "
World War Z
" are ready to entertain high-octane movie lovers, while the likes of "
Man of Steel
", "
Pacific Rim
" and "
Oblivion
" will let people indulge in their crave for adventurous stories with fantasy tones.
ACTION:
"Gangster Squad"
Release Date: January 11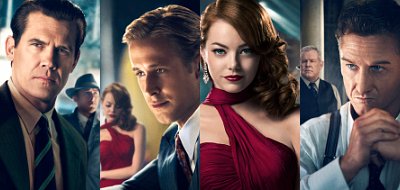 Get ready to explore the darkest mafia business in Los Angeles through "
Gangster Squad
". Following Mickey Cohen, a ruthless Brooklyn-born mob whose dirty business is about to crumble as LAPD detectives are determined to bring him down, the movie has action-packed yet dramatic story. It sparked controversy last year due to its intense gunfight and brutal actions, but has been re-polished to make sure it won't offense people in the wake of recent tragic mass shootings. As if the storyline isn't enough to lure people to watch, the movie boasts convincing performances from some Hollywood's A-listers like
Ryan Gosling
,
Sean Penn
,
Josh Brolin
and
Emma Stone
.
"World War Z"
Release Date: June 21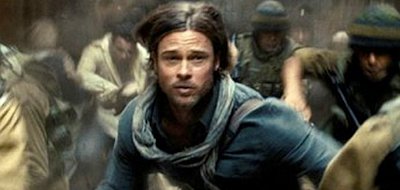 Seeing
Brad Pitt
saving the world from zombie attack in "
World War Z
" will surely be a one-of-a-kind moviegoing experience. Pitt's world is torn between his family and his heroic duty when the world is infected by zombie pandemic. The already-released trailer hints that it has tons of high-octane scenes that will make audience jump onto the edge of their seats. With a scary imagining of an apocalyptic world where the undeads are flocking every corner of the Earth and leave no space for the remaining human beings to survive, it will also make every person in theaters experience a jaw-drop due to its stunning visuals.
"White House Down"
Release Date: June 28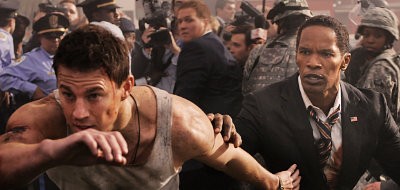 Roland Emmerich brings " 'Die Hard' in the White House" through his latest diretorial stint, "
White House Down
". In this film,
Channing Tatum
plays a single father who also serves as a secret agent in charge to save the President when 1600 Pennsylvania Avenue is occupied by paramilitary group. Being one of today's most-beloved actors, Tatum will definitely become an attractive jewel for this film. He, however, is not the only magnet as audience will also get to see
Jamie Foxx
tackling the part of the President. The unlikely and rare pairing between Tatun and Foxx is surely something that should not be missed by fans of action films.
"Pacific Rim"
Release Date: July 13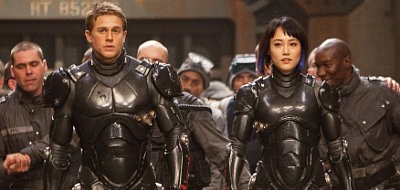 Amid trends of remake and adapted movies, Guillermo del Toro decides to break the ground by creating his own action-packed tale through "
Pacific Rim
". Having been described as "
Godzilla
" meets "
Transformers
", this monsters vs. robots war movie is a perfect choice for those looking for a theater banger. Claiming it would be "the biggest giant monster movie ever made," del Toro has worked hard to present the battle between massive creatures called Kaiju, which come from the deep sea, and giant robots called Jaegers, which are controlled by unlikely heroes, as realistic as possible.
"The Wolverine"
Release Date: July 26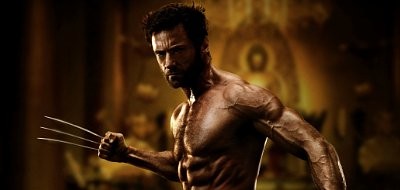 The long wait will be worth it when
Hugh Jackman
returns as Logan a.k.a. the titular hero in "
The Wolverine
" following his well-reviewed performance in 2009's "
X-Men Origins: Wolverine
". Now that fans have learned the title character's origin, they will be invited to witness Logan in the lowest point in his life in Japan where he confronts a mysterious enemy, who knows a way to beat his strength, from his past. The intense plot and the whole new setting aside, this film will be even more special with the confirmed cameo from one of the past 'X-Men'."
"Jack Ryan"
Release Date: December 25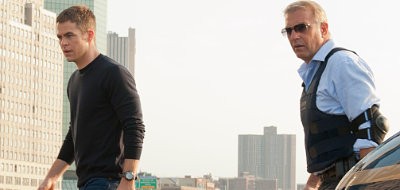 Tom Clancy's beloved hero is set to greet his fans again when "Jack Ryan" hits theaters on this year's Christmas Day. Bringing the titular hero to life this time is
Chris Pine
who portrays Ryan in his 20s when he came out of the Marines to work in the finance world. To make the story more intriguing,
Kenneth Branagh
is tapped to play a "great anti-thesis" villain who would balance Jack Ryan's strength and charisma. Also serving behind the lens, Branagh guaranteed that this film would be "a very fast-paced, very contemporary, very action-driven thriller."
FANTASY:
"Oz: The Great and Powerful"
Release Date: March 8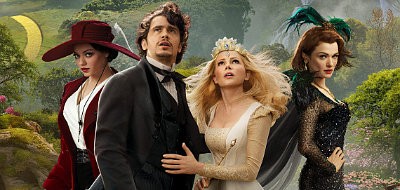 Based on L. Frank Baum's famous book "The Wizard of Oz", Sam Raimi's "
Oz: The Great and Powerful
" will take fans to see the origin story of the beloved Oz and how he gets into the Land of Oz and meets such famous witches as Theodora, Evanora and Glinda. Making sure it won't be dull, the movie has "a little different" Oz who searches for his heart as claimed by the title character depicter,
James Franco
. His co-star
Mila Kunis
also gushed on what would make the latest big-screen adaptation of the children's novel different from the previous films, "I do think it captures the magic of the original, but it's completely different. In my opinion, a little bit darker, a little more grounded. There is no singing, there is no dancing."
"Oblivion"
Release Date: April 12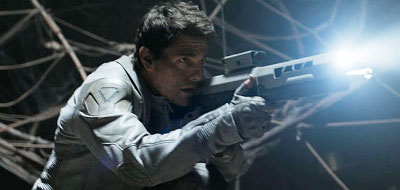 After recently starring in a number of high-octane actioners,
Tom Cruise
is back to sci-fi genre with "
Oblivion
". In this original and groundbreaking cinematic event that takes place on a spectacular future Earth, Cruise tackles an interesting character as a drone repairman whose life changes after rescuing a mysterious lady before getting dragged into a war against aliens. Not only does it have a mind-bending and intriguing plot "in the vein of those science fiction films of the 1970s" that mixes actions, thriller and romance, but this big-budgeted film also boasts highly-concepted visuals that surely will stun audience.
"After Earth"
Release Date: June 7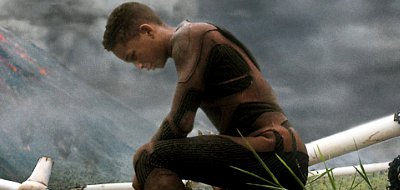 What would the Earth become 1.000 from now? In M. Night Shyamalan's imagination which is then manifested in "
After Earth
", this familiar planet we know has been transformed into a horrid and hopeless place where it takes a lot of hard work to survive. Father-son duo,
Will Smith
and
Jaden Smith
, take the lead roles and their off-screen tie will surely help present a strong on-screen chemistry as the story highlights the bond between a young man and his beloved father which is tested after they experienced a tragic plane accident. Their struggle to survive in the wild, where tons of dangerous creatures are waiting to kill him, is even more compelling with the mesmerizing visuals of the abandoned planet.
"Man of Steel"
Release Date: June 14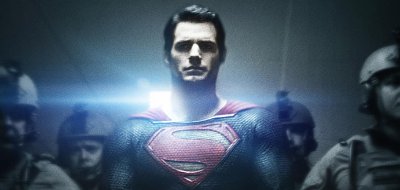 In "
Man of Steel
",
Henry Cavill
brings a reincarnation of "a Superman you've never seen before." Instead of comical, the famed Kryptonian hero will be presented in a more grounded and "serious version." Cavill guaranteed that his version of the Supes would be "a modernization of the character and a very realistic view of one, obviously, very fantastical individual." With collaboration between Christopher Nolan, who reached success with his Batman trilogy, and Zack Snyder, who is best known for his dark-toned films, this film has been dubbed a potential next best thing from both filmmakers. Snyder himself assures fans of the Man of Steel that this pic is "not like a heart attack. We took the mythology seriously. We take him as a character seriously. I believe the movie would appeal to anyone."
"The Lone Ranger"
Release Date: July 3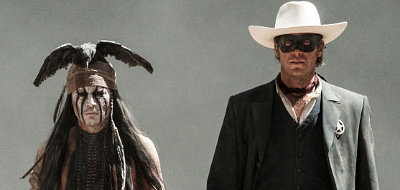 In "The Loner Ranger", a combination of
Johnny Depp
's antics and
Armie Hammer
's charm is promised to bring witty humor. Depp and Hammer's bromance is another highlight in this action-comedy film as the former tackles another quirky role of Indian warrior Tonto who resurrects Hammer's titular gunslinger and helps him to become a justice seeker. In the hand of "The Pirates of the Caribbean" films director Gore Verbinski, there is no doubt that the story of these two fictional American Old West characters from the 1930s radio show will become an epic tale.
"Elysium"
Release Date: August 9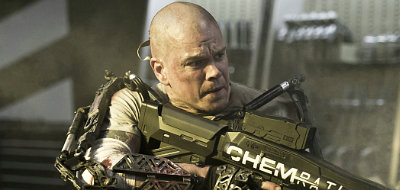 Those longing to see
Matt Damon
getting into another death-defying action should not miss "
Elysium
". Going completely bald for his role that also required him to literally dive into the world's second largest garbage dump, Damon plays an ex-con who takes a daunting mission to bring equality to a polarized world between the wealthy who live in luxurious space station called Elysium and the impoverished people who live on Earth. Developed "in such incredible detail," this sci-fier highlights on a social issue in addition to featuring sure-to-be-epic action scenes.
"Ender's Game"
Release Date: August 9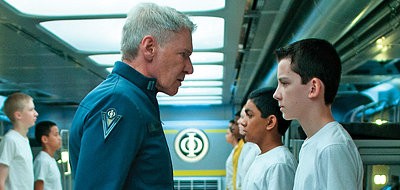 Yet another futuristic movie is ready to entertain moviegoers with "
Ender's Game
" being set to grace theaters this August. Adapted from Orson Scott Card's award-winning sci-fi novel, it tells the story about a strategically brilliant boy who is chosen and trained to fight a hostile alien race that invades the world. This family-friendly movie will not only showcase actions, but it will also bring a touch of drama through a bittersweet relationship between the titular character, played by
Asa Butterfield
, and his mentor, portrayed by
Harrison Ford
. Compressing the time period in the original story into about a year, this film certainly makes people, especially those who have read the book, even more curious to watch the final product of director Gavid Hood's vision.
« Go to Part 2