From 'Date Night' to 'Jonah Hex', here is a look at some of the selected movies to be released in 2010 that potentially become a box office hit.
It is a shared fact that Hollywood is running out of fresh ideas, especially seeing that more and more movie makers lately opt to go with remakes, sequels, prequels and some sorts. Nevertheless, as 2009 comes to a close and 2010 creeps closer by the seconds, it becomes pretty clear that American cinema still does have a lot to in stores considering that technology behind movie-making keeps on evolving for better movie experiences.
From the visually-attractive "
Alice in Wonderland
" to the action-packed "
The Expendables
", the new year will offer more and more movies in 3-D in addition to those made with intricate special effects. Aiding you to find the ones worth your time, AceShowbiz comes out with this list of 15 most anticipated 2010 movies.
It should be noted that all of the movies listed have a potential to perform well at the box office upon their theatrical release. Additionally, all of the upcoming follow-up movies won't be found here due to the fact that AceShowbiz has discussed the
10 must-see sequels of 2010
in a separate article.
"The Wolfman"
Release Date: February 10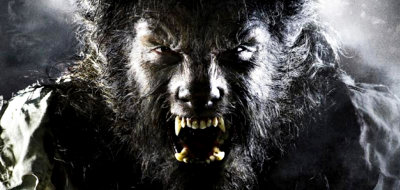 Back in the year of 1941, one monster movie has enthralled moviegoers with its depiction of the werewolf legend. Come February 10, 2010, a remake of this extremely influential movie will be brought forth through "
The Wolfman
". While sticking to the original plot, this newer version is supported with better special effects, especially for the transformation of Lawrence Talbot, as well as with great talents, like
Benicio del Toro
,
Anthony Hopkins
and
Emily Blunt
, behind the characters. And, don't forget it will have one thing the original didn't, the R rating. That can only mean there will be plenty of blood and gore.
"Alice in Wonderland"
Release Date: March 5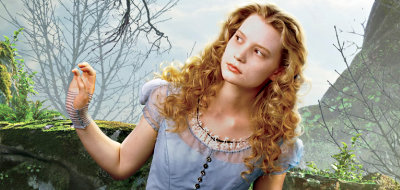 Prepare to be visually delighted by "
Alice in Wonderland
". With director Tim Burton being the man behind the lens, this movie will be no ordinary childhood tale coming to life. Combining live action and motion capture technology, it has the premise of bringing in the freshness but still maintaining the classic nature of the Lewis Caroll's tale itself. There will also be an interesting twist considering that this feature version takes place ten years after Alice visited the magical world. But, that's not all.
Johnny Depp
,
Helena Bonham Carter
and
Anne Hathaway
are among the impressive line of cast.
"Clash of the Titans"
Release Date: March 26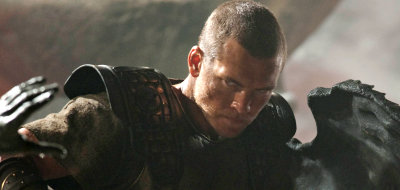 If one is looking for a movie about Greek mythology with premise of pure entertainment, "
Clash of the Titans
" is definitely the one to be checked out. A remake to the 1981's box office hit of the same name, this fantasy adventure comes from "
The Incredible Hulk
" director Louis Letterier and is loosely based on the myth of Perseus. "
Avatar
" leading man
Sam Worthington
will uphold his action star status by delivering some intense action, and the special effects team will exhibit CG-galore by bringing to life some unholy demons and fearsome beasts like Medusa and Kraken.
"Date Night"
Release Date: April 9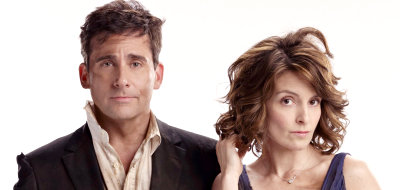 Every year has its own favorite side-splitting comedy movie. 2008 tickles people's funny bones with "
Tropic Thunder
", and 2009 generates roars with "
The Hangover
". When 2010 comes around, there is one potential movie that is likely draw the most laughters from movie lovers, "
Date Night
". Its catch is simple yet powerful. It has two of the funniest people on television,
Tina Fey
of "
30 Rock
" and
Steve Carell
of "
The Office
". Just imagine Liz Lemon being married to Michael Scott and having one of their ordinary date night gone terribly wrong. One can most certainly expect one comical adventure after another.
"Kick-Ass"
Release Date: April 16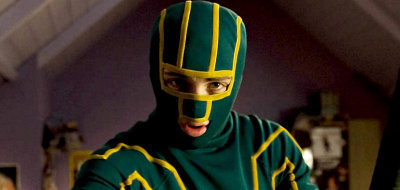 Originality is the key factor that will lure people into enjoying what "
Kick-Ass
" has to offer. Based on the groundbreaking comic book by Mark Millar and John Romita, Jr., this film will present one unique superhero movie. Instead of having heroes with superpowers, it will offer realistic superheroes with silly costumes, real blood and all of the human mortality factors. Much like the original comics, it will feature profanity and graphic violence without leaving out the dark humor, earning itself an R rating. While Superman has his super strength and Spider-Man has his web, it will be interesting to see how these real-life superheroes battles the baddies without any superpowers.
"A Nightmare on Elm Street"
Release Date: April 30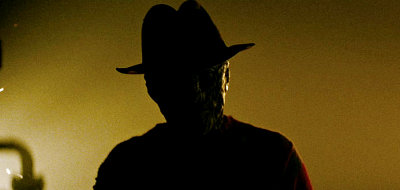 In the mood for some blood-pumping terror? Freddy Krueger, one of Hollywood's scariest characters, returns to the big screen in the newest version of "
A Nightmare on Elm Street
". This time around, however, the disfigured dream stalker will not crack any jokes. As a matter of fact, producer Brad Fuller has warned moviegoers "don't fall asleep or you'll die." It will be interesting to see how the CGI and other new technologies will be used to explore the dreamscape. And, if
Jackie Earle Haley
manages to creep you out with his portrayal of pedophile Ronnie McGorvey in "
Little Children
", be prepared to be kept on the edge of your seat.
"Robin Hood"
Release Date: May 14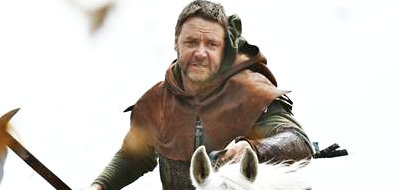 "
Robin Hood
" was originally planned to present the prince of thieves as the baddie and Sheriff of Nottingham as the good guy. But, the joining of "
American Gangster
" director Ridley Scott and his "Gladiator" star
Russell Crowe
shape the movie as one hell of an action-packed film with a leading character that mixes the legendary figure with Crowe's Maximus. For those doubting this movie, Crowe has this to say, "The world doesn't need a mundane version of Robin Hood. If we're gonna do it, we've got to kick some serious butt. So this has got to be the best one ever done, otherwise I should be doing something else."
"Prince of Persia: Sands of Time"
Release Date: May 28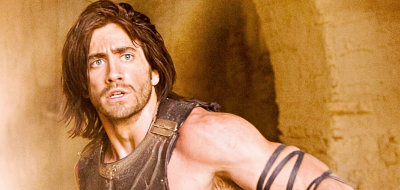 Here is one movie for the fans of video game series, "
Prince of Persia: Sands of Time
". Coming from the hands of uber-producer Jerry Bruckheimer, this action fantasy brings to life the story of street urchin-turned-prince Dastan. The catch is, this movie won't be a straight beat-for-beat adaptation of the video game. Instead, it will take the game's cool elements to craft a new story.
Jake Gyllenhaal
and
Gemma Arterton
are behind Dastan and Tamina, while
Ben Kingsley
takes on the villainous nobleman Nizam. From what the sneak peeks have teased, there will be plenty of flirtations going on between the two lead characters without leaving out the actions.
"The A-Team"
Release Date: June 11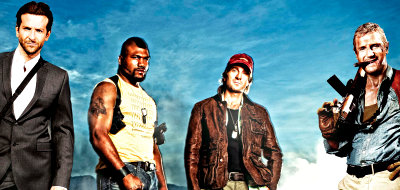 Who can forget Hannibal and his ragtag team of Faceman, Murdock and B.A.? Together they have kept many glued to the small screen for years. In 2010, these four soldiers of fortune are heading to the big screen in a new form with a modern version of "
The A-Team
". Expect no Vietnam war veterans, but a group of Iraq War veterans. A-class actors, like
Liam Neeson
and
Bradley Cooper
, as well as newcomers,
Sharlto Copley
and
Quinton Jackson
, will be behind the familiar characters. Some old faces could be making a cameo as well. To add to the excitement, "Smoking Aces" director Joe Carnahan is the man behind the lens.
"Jonah Hex"
Release Date: June 18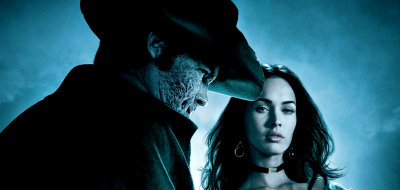 Combine western movie with supernatural baddies, one will get "
Jonah Hex
". Based on one bad-ass DC Comics antihero character, this movie present the adventure of a cowboy with an attitude like
Clint Eastwood
and a face resembling Batman's nemesis Two-Face. Not much has been shared on what story the film will pick up, but the fact that "
No Country for Old Men
" star
Josh Brolin
takes on the title character surely is a big enough bait. If all said are not enough, there will be another male-pleasing lure, "
Transformers: Revenge of the Fallen
" siren
Megan Fox
playing a gun-wielding prostitute.
"The Last Airbender"
Release Date: July 2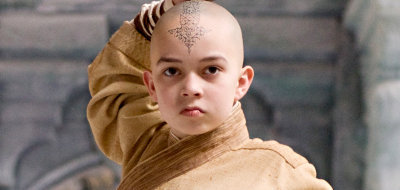 The year 2010 reels in one movie for the many fans of Nickelodeon's award-winning TV series "Avatar: The Last Airbender " out there. "
The Last Airbender
" will bring to life the popular cartoon characters from the heroic Aang to the deplorable Prince Zuko with the help of some fresh faces in Hollywood. One of them is "
Slumdog Millionaire
" leading man
Dev Patel
. It will be cool to see the actor beyond his rags-to-riches teen character. Another interesting catch for "Airbender" is the touch of auteur M. Night Shyamalan. He is breaking out from his supernatural genre. Whether he is to be loved or hated is to be proven with this fantasy movie.
"Predators"
Release Date: July 9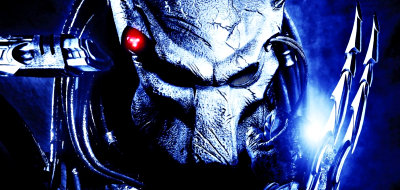 Not getting enough of sci-fi horror movies? "
Predators
" may well come to one's delight. A sequel to the original 1987's "Predator", this new feature installment will offer a twist of its own. When
Arnold Schwarzenegger
comes face to face with this extraterrestrial being in the first movie, he has Earth resources that plays to his advantage. The follow-up, however, will capture a group of elite warriors being stranded in the planet of the extraterrestrial species. There are some doubt over the selection of the cast ensemble, especially the casting of
Adrien Brody
in lead role. So, it will be interesting to see how director Nimrod Antal plays his cards here.
"Inception"
Release Date: July 16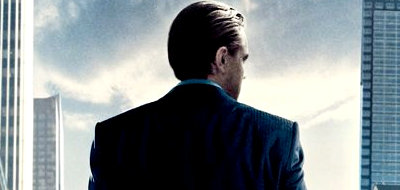 Little is known about "
Inception
", except that it has been described as "a contemporary sci-fi actioner set within the architecture of the mind". Its previously-released teaser also didn't help much to make sure what to look ahead to. So, there is no guarantee this movie will be a cult classic yet. Still, the mystery that lingers around this movie has definitely boosted people's expectation. Don't forget Christopher Nolan, the mastermind behind "
The Dark Knight
", is serving triple duties as its writer, producer and director. And, he has assembled an impressive cast, consisting of
Leonardo DiCaprio
,
Ken Watanabe
and
Ellen Page
among many others.
"Salt"
Release Date: July 23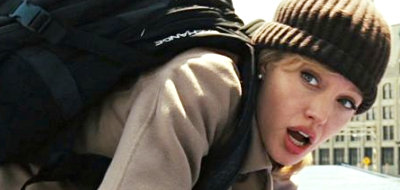 At first glance, "
Salt
" seems to be not much different from any other thrillers Hollywood has ever produced. But, its plus point comes from the fact that leading actress
Angelina Jolie
has been kicking some serious butts in many of her action movies. Just take a look at "Tomb Raider" series, "
Mr. and Mrs. Smith
" and the latest "
Wanted (2008)
" as proofs. So, when she fills in for
Tom Cruise
who decided to back out in mid-2008, a series of splendid action sequences could be anticipated. From what has been teased so far, the movie won't be lacking of actions for sure.
"The Expendables"
Release Date: August 13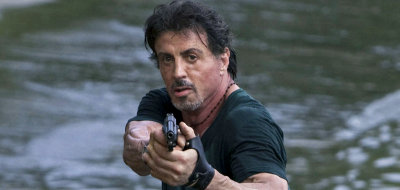 Action movie lovers would undoubtedly dig
Sylvester Stallone
's "
The Expendables
". It has got the winning formula from its impressive line of action stars alone. Many of Hollywood action stars, counting
Jet Li
,
Jason Statham
,
Mickey Rourke
,
Steve Austin
and
Randy Couture
, gang up as a team of mercenaries who heads to South America in a mission to overthrow a dictator. What makes it even better is the get-together of 80's iconic action stars, Sly,
Bruce Willis
and
Arnold Schwarzenegger
, in one feature production. Fist fighting, gun battle and explosion will be abundant.