November 06, 2008 02:21:49 GMT

Never officially confirming that she and had ever dated, finally broke her silence about the extent of their relationship by poking fun at him in a new video posted on her MySpace blog. "See, this one even comes with a phone. So he can break up with other dolls," she said at the 4:20 mark in the video while pointing to a Joe's doll that she held on her hand. A few scenes later, she held up a doll of herself and said, "Stay away from him, ok?"

Taylor, moreover, also talked to E! Online about her and Joe's love relationship, admitting they once were an item, but . "Yeah, it's not fun-it was a 27-second phone call, yeah!" she stated.

November 05, 2008 08:31:20 GMT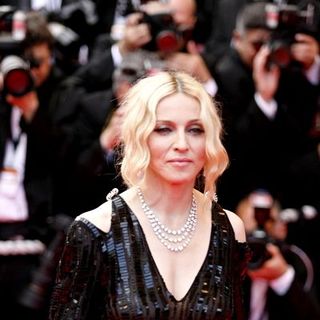 Hot on the heels of Barack Obama's election into the White House Tuesday night, November 4, A-list celebs who cast their votes for the Democratic leader expressed their joy in various ways. Some of them shared wise words, whereas the others preferred to host a celebration.

Pop superstar said, "I'm so f-ing happy right now". Famous talk show host , who has been very vocal in supporting Obama, commented, "There are not even words to talk about what this night means. It's one of the greatest moments I could ever imagine. That's how great it is."

November 05, 2008 07:47:51 GMT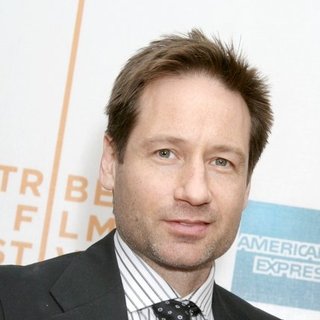 Less than a month after announcing their separation, and have sparked speculation that they are working on a reconciliation after they were seen celebrating Halloween together in New York. The New York Post which broke the report, quoted a source as informing the estranged married couple looked pretty "mellow and relaxed" during an outing around the Upper East Side on Friday night, October 31 with their kids; Kyd Miller Duchovny and Madelaine West Duchovny.

"They were very cute and were holding hands," the source testified. "They were very cute and were holding hands."

November 05, 2008 07:21:26 GMT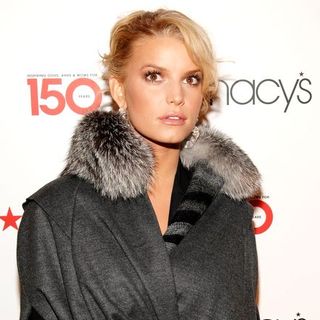 In an interview with Cosmopolitan magazine for its December 2008 issue, claims her former husband will always be a part of her life despite their failed marriage. Though so, she does admit that he isn't the one for her that's why she's "marrying the right one" next time.

Jessica and Nick married in October 2002, but divorced in June 2006. They have no children. Following their separation, he then began dating his current girlfriend, MTV VJ . Jessica, meanwhile, is dating football quarterback after being romantically involved with a number of men.

November 05, 2008 06:01:38 GMT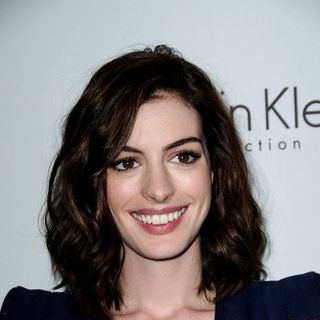 is back on the dating scene and her new man has been identified as Adam Shulman. According to reports, he is an actor, who is probably most famous for his starring role in NBC's drama "American Dreams".

Late last month, Anne was quoted as telling People magazine she has found a new boyfriend following her split from real estate developer Raffaello Follieri in June. "This guy I know in L.A. is kind of doing it for me right now," so she told the publication. "You know when sometimes you don't know someone very well - you'll probably never see them again - but you just meet them and you're like 'WOW, you really have it going on'?"

November 05, 2008 04:09:48 GMT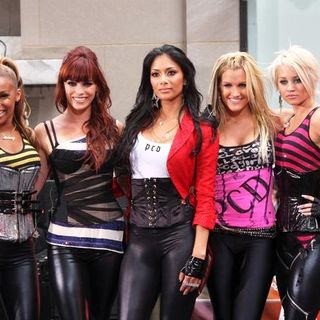 All the girls in strip off to Robin Antin's new lingerie line for famous brand La Senza. , Jessica Sutta, , Ashley Roberts, and Melody Thornton have all been photographed modeling "Shhh... By Robin Antin," a collection which is inspired by the fivesome's burlesque-style wardrobe.

Serving as the lead vocalist for the all-girl group, Nicole takes center stage in the ad shot with fellow bandmates Jessica and Kimberly on her right side while Ashley and Melody on her left side. She wears black-and-pink-combination bra and knickers that exposes her toned stomach, paired with black tights and knee-high boots. Jessica, Kimberly, Ashley and Melody, meanwhile, model the other "Shhh... By Robin Antin" bras, knickers and corsets that also show off their toned physiques.

November 05, 2008 03:22:39 GMT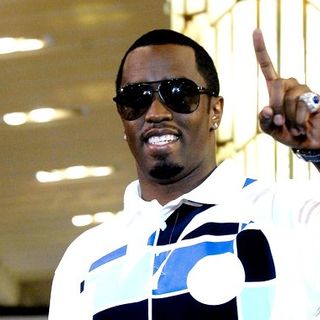 Making it clear in some public occasions that he supports Democratic candidate Barack Obama to be the next U.S. president, even has promised he will DJ for the politician's inauguration should he win the still on-going election. "I will definitely DJ at the party for free," the hip-hop mogul told the press Tuesday, November 4 when he let cameras into the voting booth with him.

Showing some support for Obama, Diddy willingly delayed having star-studded party to celebrate his 39th birthday, which actually was on Tuesday, the same day the U.S. presidential election took place. He plans to hold a party on the next day "with the hopes of having a grand birthday/Obama celebration," the Associated Press reported.

November 05, 2008 02:18:46 GMT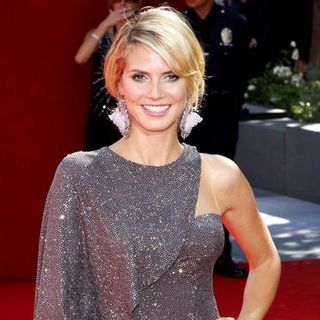 shows her wild side, dancing around in her underwear and performing the dance moves of Joel Goodsen, a character made famous by in the 1983 movie "Risky Business", for the latest commercial of computer game "Guitar Hero: World Tour." In the more-than-30-second ad, which can be watched after the jump, she is seen donning black underwear and playing a guitar to Bob Seger's classic track, "Old Time Rock & Roll."

At the beginning of the ad, Klum is seen wearing a white shirt and a pair of white socks. She moves her head back and forth to the music with both of her hands busy rocking her guitar. Then she sheds off her clothes and starts moving around in what looks like a living room, stepping her feet on the table and throwing herself into to the sofa, still busting out her best rock star moves.

November 05, 2008 02:03:56 GMT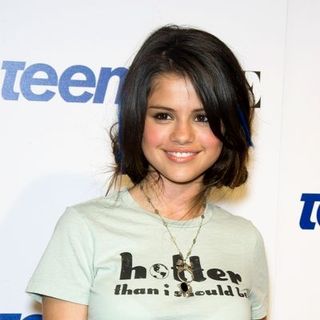 Unlike , who thinks that celebrities shouldn't publicly share their political affiliations, thinks it's good for celebrities to get involved in the political campaign, reasoning their popularity can help encourage people to be aware of the political issues. Despite her young age, the Disney sensation has been active this election season, encouraging kids to educate themselves on the issue.

Carrie, not following in the footsteps of many other Hollywood notable figures, prefers to keep her political affiliation private. She wouldn't share with the press which candidate she's backing to be the next U.S. president. "There is someone I do support, but I don't support publicly," so she tells the newest issue of magazine. "I lose all respect for celebrities when they back a candidate."

November 04, 2008 09:40:37 GMT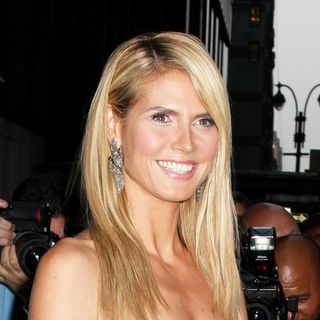 Supermodel appears for her latest Got Milk? ad with a milk mustache on her face. Donning a tube purple gown, the German-born model is sitting on a high wooden chair making her gracious pose with a glass of milk on the floor by one of the chair's feet.

"Model Mom. From the runway to my driveway, there's one look that's always in style. Studies suggest the nutrients in 3 glasses of lowfat or fat free milk a day can help you maintain a healthy weight," a message to public, posted beside her photo, read. "And the protein helps build muscle for a lean body. Which makes it a perfect fit for you and your family."

November 04, 2008 08:12:57 GMT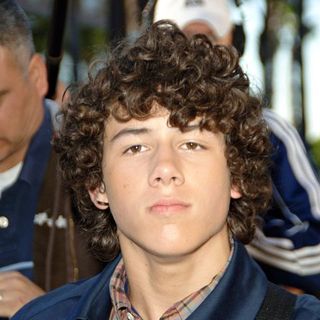 The PSA for diabetes by has been premiered on Sunday, November 2 on Disney Channel. Considered as an apt ambassador, being diagnosed with diabetes type 1 himself in 2005, the member of taped the video in support of Juvenile Diabetes Research Foundation.

The video message that was aired following an episode of "Jonas Brothers: Living the Dream" shows the 16-year-old talking about his own condition, and how people around his age can get help through calling a phone line. "If you have a diabetes, you're not alone," Nick says. "You can learn more and help by calling Juvenile Diabetes Research Foundation at 800-533-CURE. Stay informed and stay in control."

November 04, 2008 05:13:52 GMT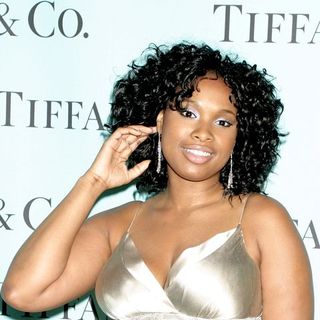 On Monday, November 3, finally said goodbye to her slain mother, brother and nephew as a private funeral service took place at the Apostolic Church of God in Chicago. Of the heartfelt service, Chicago Tribune reported that the 27-year-old singer/actress spent a few moments at each of the caskets, before gently touching her mother's body and leaning forward to kiss her.

Nearing the end of the three-hour service, Hudson's fellow season three "" alum, , took the stage and sang a rendition of gospel classic, "Your Grace and Mercy". During the performance, she walked into the aisle to take Hudson's hand and sang directly to her. Apart from Barrino, Chicago Mayor Richard Daley and Rev. Jesse Jackson were also among those who spoke at the service. After the service, a horse-drawn carriage led the procession to the cemetery at Oak Woods Cemetery on the South Side of Chicago.

November 04, 2008 03:29:16 GMT

On the December 2008 edition of Elle magazine, is not only featured on its cover but is also given an opportunity to shed all the false rumors off her through an interview. The American Idol winner talks among others issues on fame, her love life, and that 'other blond'.

There was a heavy rumor circulating back in October, saying that she dates Olympic medalist Michael Phelps. On this Carrie clarifies, "I swear on everything, on my job, on my house, my dog. That's how serious I am. It's all just a lie. Anytime any (media source) ever says 'a friend said,' or 'a close' whatever - no, they didn't! It's just made up. None of my friends would say anything. Ever. About anything!"

November 04, 2008 02:27:41 GMT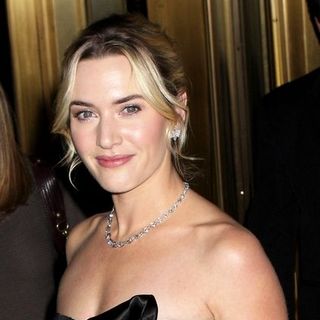 bares all for the December 2008 issue of Vanity Fair. She appears on the cover sitting and staring at the camera with only a white coat on and inside the magazine she channels the Deneuve character from Belle de Hour, where a housewife has a second job as a daytime prostitute. Pictures of her are taken among others by the famed photographer, Annie Leibovitz.

The actress who earned five Oscar nominations and became the youngest for the predicate, also gives a personal interview to the magazine, telling all from struggling with her weight as a teenager to living the live with her director husband Sam Mendes and to reuniting with her "Titanic" co-star in "". Winslet also takes on simple things like the what's behind her flawless skin, and being checked out by the moms at her kids' school.

November 03, 2008 09:03:50 GMT

' boyfriend appeared on her driveway dressing as . Wearing brown tuxedo on top of white shirt, he was hanging out in Cyrus family home and handing candies to kids that went trick or treating to the house.

Also joining him passing the trick-or-treat are Miley's little sister, Noah Cyrus, and Sam Hancock, a boyfriend of Miley's older sister. Similar to Justin, Sam also appeared for Halloween as one of members. While Justin was wearing a star-motif scarf, Sam chose to have a polka dot one recklessly tied around his neck. Their pictures can be seen on .