April 26, 2008 03:54:43 GMT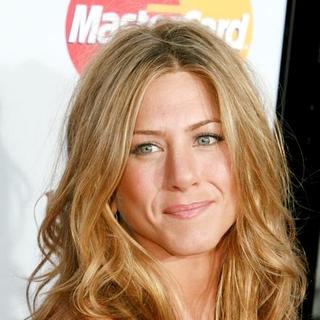 Is one of the celebrity endorsers of Smartwater, is having her latest ad for the brand being leaked to the net. The new ad, which is the actress' second ad campaign with the Glaceau brand of water, was shot by photographer Craig McDean and took place at a lake in the L.A. area.

Aniston could be seen in the ad plays with a paper boat at a Los Angeles lake. The ad copy reads, "I love the reflection of water ... But what I drink is a reflection of me." The ad, per E! News, will run as two-and four-page magazine spreads as well as on billboards nationwide.

April 26, 2008 03:11:08 GMT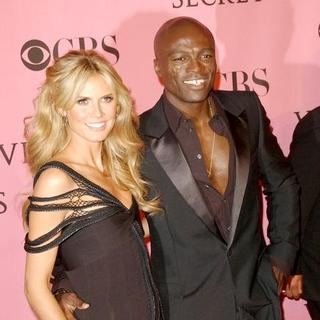 Renewing wedding vows is an always for and . The couple have openly revealed to In Style magazine's May 2008 issue that they have renewed their wedding vows every year on their anniversary since they first tied the knot in 2005.

Klum and Seal admitted to have always renewed their wedding vows with the same minister who married them and also having the same beach where the original ceremony took place in Costa Careyes, Mexico as the venue. They, furthermore, told the publication that renewing their wedding vows will help them to focus "on why we got married" in addition to "set a good example ... for the kids."

April 26, 2008 02:48:27 GMT
A night out partying brought and boyfriend a legal trouble. The couple reportedly are facing legal problems after running over a paparazzo's foot in Los Angeles.

Paris and Benji were seen enjoying their time at the uber-trendy Foxtail nightclub with fellow celebs and Benji's twin brother Joel Madden, as well as Paris' sister on Thursday night, April 24. The pair found themselves being swarmed by paparazzi as they made their way out of the nightspot by car, with Benji at the wheel. It was during that time that Benji accidentally drove over one photographer's foot.

April 26, 2008 02:04:15 GMT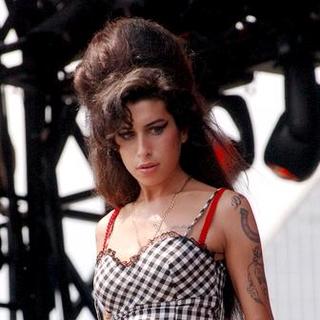 The meltdown continues. keeps going from one low to another. The troubled singer was arrested on Friday afternoon, April 25 following reports that she head-butted a man outside a London pub during a wild night out.

Amy voluntarily reported to a London police station on Friday where she was expected to be quizzed on the alleged head-butting incident, and was arrested. Police didn't directly confirm that she was in custody, they instead simply said a 24-year-old woman was being held on suspicion of assault. British authorities don't usually name suspects until they have been charged.

April 25, 2008 09:24:56 GMT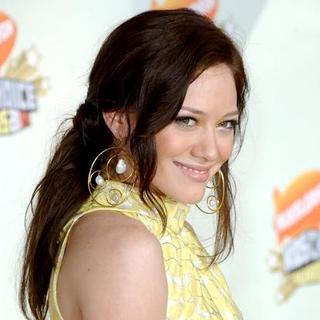 Talks have been abuzz since it was confirmed that the remake of "Beverly Hills, 90210" is on the work. Its original cast, including , have expressed their desire to make a comeback to the highly anticipated new series and while there have yet official words on who will star in the spin-off, rumors on the street say has been offered a starring role by the series producers.

Kristin Dos Santos of E! News has claimed to have been exclusively told by sources connected to the series that "producers for the CW's 90210 remake have reached out to Hilary to offer her a starring role in the series." Still according to the sources, "Hilary's potential character is that of Annie Mills" which Kristin previously described as a Beverly Hills High student who is into theater acting, just like her predecessor.

April 25, 2008 08:05:20 GMT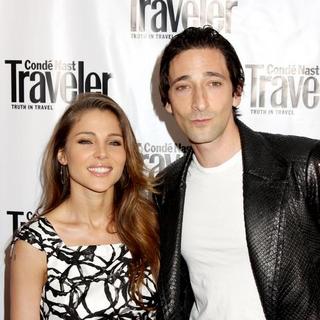 and his actress girlfriend , apparently, are taking their love relationship one notch higher. The couple, according to friends, are about to exchange wedding vows in Spain in 2009.

Brody and Elsa have been dating since 2006 and they even share a New York home. However, it was not until recently that wedding talks started to surface as the Spanish actress was snapped sporting a gold ring on her engagement finger last week.

April 25, 2008 07:50:23 GMT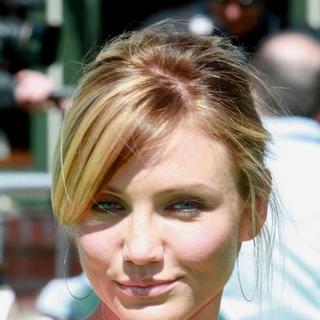 Much contrary to recent reports, is not hospitalized. Representatives for the actress have denied she's hospitalized with stress following her father's death last week.

On Wednesday, April 23 reports surfaced that Cammy was under medical attention with stress following her father's death of pneumonia on April 15. , who's in the same scene with Cammy in the comedy-romance "", was the first to broke the hospitalization issue during the film's premiere Monday night, April 21 in London, U.K.

April 25, 2008 05:07:57 GMT

This year Prism Awards, which is the 12th, was held Thursday night, April 24 at the Beverly Hills Hotel. The awards event, which was staged by the nonprofit Entertainment Industries Council in collaboration with the Substance Abuse and Mental Health Services Administration and the FX network, saw ABC's hit medical drama "Grey's Anatomy" winning the awards for Drama Episode and Performance in a Drama Series Episode for its star Ben Vereen.

Also nabbed two nods was ABC's another TV series "Brothers & Sisters" whose stars and took away the Performance in a Drama Series Multi-Episode Story Line Awards. Fox's animated sitcom "The Simpsons" was the other award winner, thanks to its episode titled "Crook and Ladder" which won the Comedy Series Episode Award.

April 25, 2008 04:34:56 GMT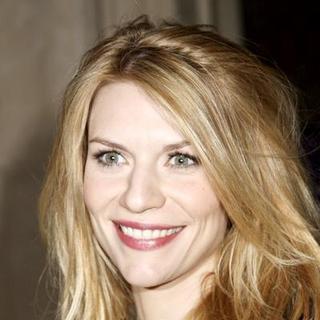 Is having a famous name in the entertainment industry, which is supported by a beautiful face, has agreed to lend her helping hands to help promote Gucci's fine jewelry. The movie star has been signed on by the top brand to be the new face for its fine jewelry ad campaign which is slated to roll out this fall.

Gucci creative director Frida Giannini explained Danes' choosing as their celebrity model, saying "She is very natural, fresh and has a carefree attitude that is reflected in the roles she has chosen. Claire's sensual, confident beauty and her passionate, independent and strong character embodies today's Gucci woman." Danes herself admitted to feel "honored to be working with Gucci on their jewelry campaign," adding that "[Creative director Frida Giannini] is a very inspiring and creative woman. Her vision is extraordinary and I am excited to be a part of it."

April 25, 2008 03:22:29 GMT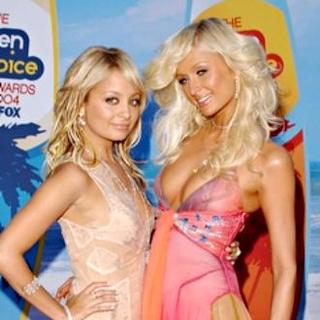 is pouring cold water on any double-wedding talk. Put the brake on the circulating rumors, she insisted she and boyfriend are not yet planning to walk down the aisle. Being quizzed on reports that she's planning to have a double wedding with best friend and her baby's daddy Joel Madden, the hotel heiress said "No!" with a laugh.

Early this week, reports arose that Paris wanted to have a double wedding with Nicole as she wanted to boost the sale of pictures from the wedding. A friend of her even said, "She's doing it all for attention, as usual. It's a publicity stunt, just like everything else." Despite a denial issued by her representative, Paris herself kept adding fuel to the wedding talk as she was photographed buying a wedding book at Book Soup on Sunset on Monday afternoon, April 21.

April 25, 2008 02:37:03 GMT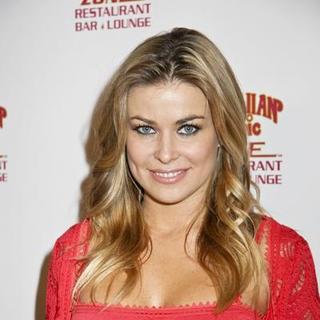 Is having two failed marriages won't stop from giving marriage another try. The American Glamour Model is set to walk down the aisle for a third time as she has accepted her boyfriend Rob Patterson's proposal.

Rob, who's the current touring guitarist for the band , popped the question in Las Vegas over the weekend when he and Carmen were there to celebrate her 36th birthday, a source told People. Neither Carmen nor Rob spoke publicly about their engagement, but a representative for her has confirmed the engagement to People.

April 25, 2008 01:55:48 GMT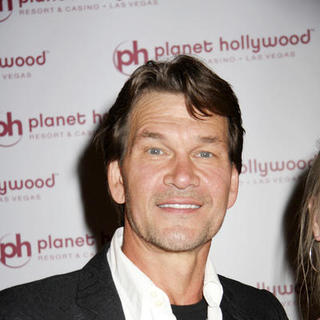 Reportedly responds well to the cancer treatment he's received, on the other hand has raised more concern on his health as he's said to have put his all assets into a living trust thus leaving suggestion that he is on the verge of dying of pancreatic cancer. U.S. TV news show Entertainment Tonight claimed to have obtained the paperwork filed by Patrick and his wife Lisa Niemi which dated on March 28, 2008.

Early last month a representative for Patrick confirmed the actor, best known for his breakthrough role in the 1990 film "Ghost," has been diagnosed with pancreatic cancer. It was reported at that time that he had been undergoing treatment at the Stanford University Medical Center and was expected to continue to be part of the upcoming cable pilot "The Beast" despite the bad news.

April 25, 2008 01:39:19 GMT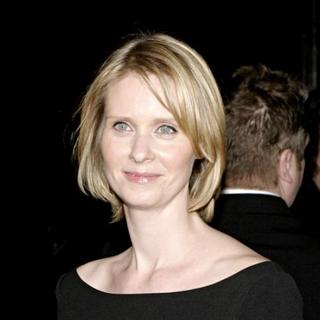 Every cloud has a silver lining and knows that. The actress who's best known for her portrayal of lawyer Miranda Hobbes in the popular HBO comedy-drama "Sex and the City" has apparently found a blessing in disguise as her 2006 secret breast cancer battle prompts her to have the willingness to wed lesbian lover Christine Marinoni.

Being diagnosed with breast cancer way back in 2006, it was not until recently that Cynthia talked openly about it during an interview on "Good Morning America". Broke her silence on that matter, she openly discussed such matters, as her fear, decision to keep that matter private, and also how she handled the situation with her kids.

April 24, 2008 08:46:36 GMT
Rapper-producer and his wife, R'n'B singer Mashonda, are heading for splitsville. The couple have been married since 2004. They are parents to son Kassem Jr., who was born in January 2007.

A spokesperson for Swizz Beatz declined to elaborate on the reason behind the couple's split, yet claimed the separation was "on amicable terms". "Their union was one shared in love and deep admiration for one another. For the last seven months, the two have been working on establishing a formidable friendship, being great parents to their son, and remaining great supporters of each other's careers," the representative told AllHipHop. "The couple has asked that their privacy be respected at this time."

April 24, 2008 07:49:04 GMT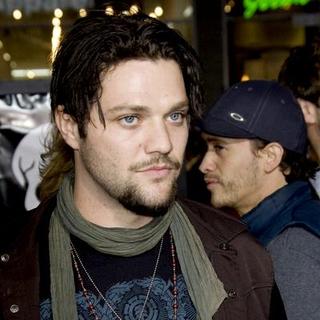 Another Hollywood notable figure bites the dust. , who's best known for his starring role in MTV's "Jackass", has become the other celebrity being caught in sex tape scandal. Rumors on the street said racy footage of the star is set to be released on a pay-per-view website.

Margera is allegedly shown in the much-talked tape performing sex acts with blonde Lindsay Hughes, the fiancee of New York radio host Gregg Hughes, who alongside Anthony Cumia famous as the hosts of "The Opie & Anthony Show", a talk radio program airing on XM Satellite Radio, XM Canada, DirecTV, and syndicated on terrestrial radio stations nationwide. Per U.S. magazine Steppin' Out the tape has been obtained by Gregg's former employee.