August 21, 2008 03:17:00 GMT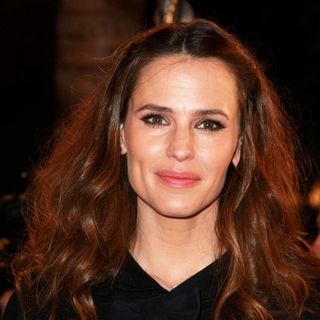 Ending weeks of chatter and speculation on an apparent second pregnancy, finally breaks her silence and officially confirms during an interview with Access Hollywood's Tony Potts that she and husband are expecting their second child. She, furthermore, also opens up about their feeling of the upcoming addition to their clan.

Expecting a verification on the actress' second pregnancy, Tony purposely congratulated Garner. She remained coy at first, asking him back "For what?" When Tony said for her baby number two, Garner jokingly told him, "Oh I'm not pregnant. I just had a lot of carbs for breakfast. It's just - what do they call it? A breakfast pouch? Bunch?"

August 21, 2008 03:10:01 GMT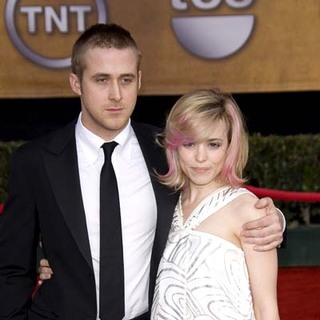 Adding fuel to rumors on the street that they have rekindled their broken love relationship, and have been seen spending time together again. Instead of simply enjoying each other's company, they have been spotted getting cozy.

Ryan and Rachel are former couple. They began dating in 2004 after becoming co-stars in the drama flick "". The two split back in 2007, giving no single clue on why they decided to go separate ways.

August 21, 2008 02:10:16 GMT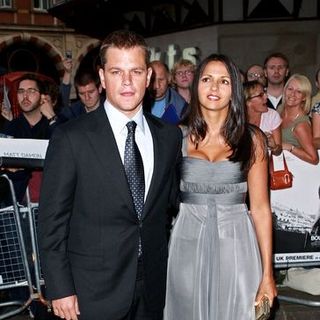 The other Damon's baby has been born. and his wife Luciana Bozan Barroso welcomed the arrival of their second daughter into the world on Wednesday, August 20.

The newborn infant, who's named Gia Zavala, was born at Memorial Regional Hospital in South Florida, so Jennifer Allen, a representative for the movie hunk, confirmed. "Everyone's doing great," the representative stated, adding that Gia "is a healthy baby girl."

August 21, 2008 02:02:50 GMT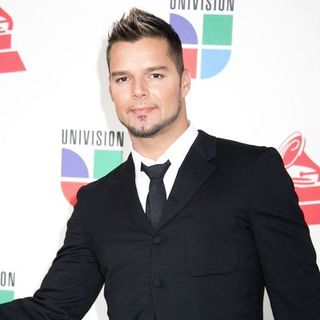 is a father for the first time. The Puerto Rican singer has become a father to twin boys via surrogate mother a few weeks ago. Concerning his new role, he reportedly will take a year off from music industry to be a full-time dad and raise the babies.

Confirming the arrival of the twins, a representative for Martin revealed to People "In recent weeks, Ricky Martin became a proud father by the birth of twin sons." The representative furthermore said, "The children, delivered via gestational surrogacy, are healthy and already under Ricky's full-time care" adding that "Ricky is elated to begin this new chapter in his life as a parent and will be spending the remainder of the year out of the public spotlight in order to spend time with his children."

August 20, 2008 08:52:31 GMT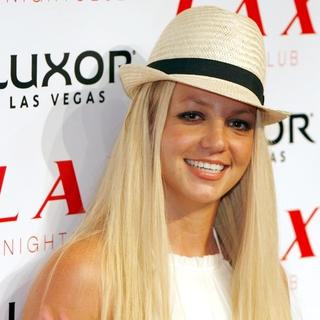 Getting back on track after a period of meltdown, looks healthy both mentally and physically. Bouncing back to the media spotlight, she takes over the cover of OK! magazine for its latest issue, showing off her fabulous body in a white bikini. Flaunting her toned figure, she also reveals the secrets how she lost 20 lbs in 30 days.

The cover of the magazine's latest issue, which is set to hit the newsstands Thursday, August 21, features Britney donning white bikini. She's snapped standing on the beach, smiling and wearing a large sunglasses. The shoot was taken during a holiday in Los Cabos, Mexico, late last month.

August 20, 2008 08:31:29 GMT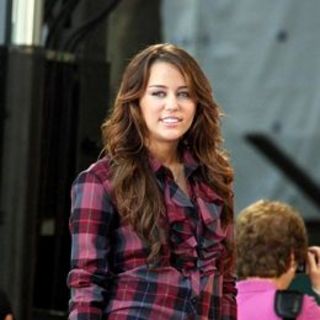 Together with her close friend, have posted a new episode of "Miley and Mandy Show" on YouTube. The online video is part of environmental campaign that uses her single "Wake Up America". The song appears in her latest album titled "", which has been available in stores since July.

The video is shot in Miley's home in Los Angeles. It begins with Miley, walking into the room while her friend is on the phone placing orders for eco-unfriendly items such as hair spray aerosol cans and genuine fur coats. Having placed the order, Mandy starts to clear her desk and sees a paper with the slogan 'Go Green' written boldly inscribed on it.

August 20, 2008 07:40:09 GMT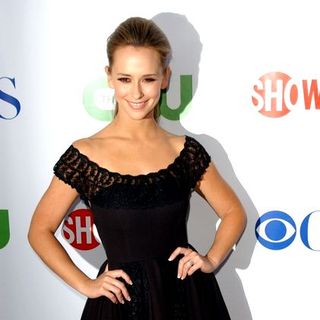 Slimming down to 18 pounds in just 10 weeks, as she previously claimed in an with US Weekly, keeps making more magazine appearances. Becoming the cover girl for Health magazine's September 2008 issue, she keeps talking about the same issue which is her body, revealing her regret for not going nude too often during her young age.

"I wish I had been nude from the time I was 12 until I was 28. I looked great!" she openly admitted. "I so wish I had listened to my mom and grandma when I was 18 and would complain about some little tiny bump or feeling bloated. They'd say, 'Sweetheart, appreciate it for all it's worth because it all changes when you get into your 30s.' I used to scoff and say, 'No, I feel fat today!' Now the joke's on me."

August 20, 2008 06:54:34 GMT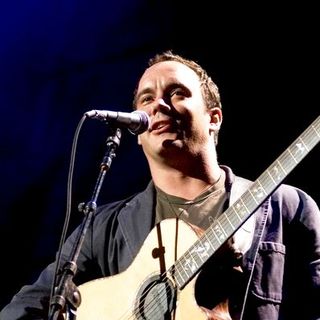 The show is going on as it's been scheduled for despite the mounting reports on the death of its saxophonist LeRoi Moore. The rock music act fulfilled their duty, performing for a scheduled appearance at the Staples Center in Los Angeles on Tuesday night, August 19 during when lead singer broke his silence, paying tribute to his late band mate.

Paying his tribute for Moore on stage, Matthews told the many concertgoers, "We all had some bad news today. Our good friend LeRoi Moore passed on and gave his ghost up today and we will miss him forever." He later on went on adding, "It's easier to leave than be left."

August 20, 2008 04:54:10 GMT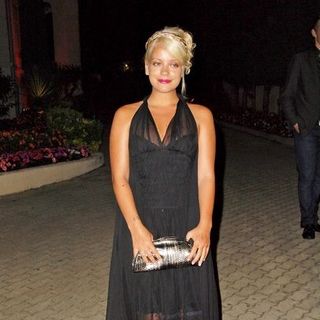 Troubles won't stop approaching . The British troubled singer was involved in a fight following a night partying at Ronnie Scott's Jazz Club in London early Tuesday morning, August 19.

Chronicling on the brawl, The Sun reported that Lily and her companion were on their way out of the party scene when an unidentified female partygoer started mocking her, calling her a "f*cking asshole." She immediately responded, shouting to the woman "Yeah, come and say that to my face you f*cking c*nt!"

August 20, 2008 02:34:26 GMT

Rock band is mourning the death of its saxophonist LeRoi Moore. The 46-year-old man died at Hollywood Presbyterian Medical Center in L.A. Tuesday afternoon, August 19 reportedly from sudden complications stemming from an ATV accident he had in June on his farm near Charlottesville, Virginia.

The accident that happened on June 30 forced Moore to be transported to UVa Medical Center. He had since been released, but was readmitted last month due to complications. He was said to have a punctured lung and broken ribs from the accident.

August 20, 2008 02:27:55 GMT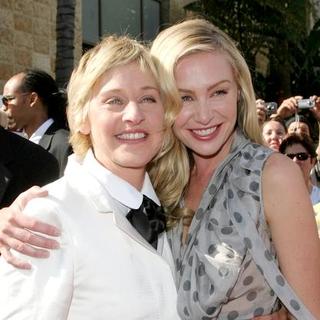 The wedding bliss is still all over and her bride . The newlyweds might hide their weekend wedding from the public, but they do share the very details of their nuptials to People magazine. Greater than that, they have an exclusive interview with the weekly publication and also share the most intimate moment of their wedding in form of wedding album.

In the cover of its new issue People features Ellen and Portia, all smile, wearing their matching Zac Posen wedding outfits. The pic is accompanied with a headline that read "Exclusive Photos and Interview. Ellen and Portia's Wedding! The rings, the cake, the flowers! All the details from their emotional and intimate at-home ceremony."

August 19, 2008 09:46:35 GMT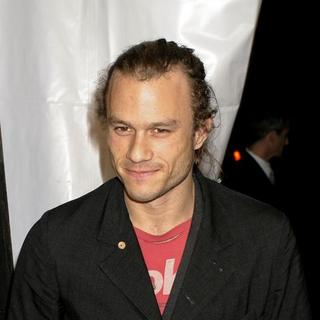 Sympathy keeps flooding in for late actor 's family members, most specifically his young daughter Matilda Rose Ledger, even months after his tragic death in January. Actors , and are those who show some support for the girl, giving her all the earnings they received from "" because Heath had not updated his will at the time of his death to include her.

Depp, Law, and Farrell, all of whom play versions of Heath's character "Tim" in the Terry Gilliam's fantasy-drama, willingly donated their payments from the movie to little Matilda over concern of her future. Serving as the film's director, Gilliam confirms the donation, telling The Sun the three actors "didn't take money - it goes to Heath's daughter."

August 19, 2008 09:07:14 GMT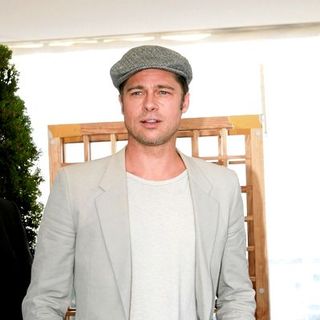 Involving himself deeply into the issue of green causes, has teamed up with cosmetics firm Kiehl's to develop an ecofriendly body wash, called Aloe Vera Biodegradable Liquid Body Cleanser. All profits from the product's sales will be used to benefit JPF Eco Systems, a foundation created by Pitt and Kiehl's to "support global environmental initiatives that minimize impact on the environment through thoughtful design."

Unlike any other celebrity endorsements, Pitt won't appear in the ads promoting the body wash. He will on the other way around lend a helping hand serving as brand executive for the new body cleanser. He would receive no payment for the part though.

August 19, 2008 06:46:39 GMT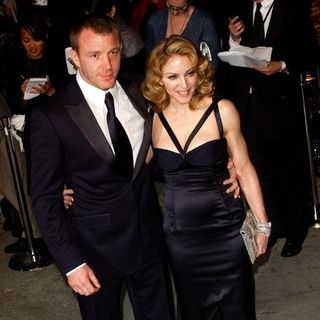 turned 50 years old on Saturday, August 16 and her husband Guy Ritchie helped celebrating the big day in style. Pouring cold water on the long persistent rumors that their marriage is on the rocks and they are on the verge of divorcing, the movie director threw a birthday bash for the singer and gave a speech, expressing his praise for her in front of her many friends who were invited to the bash.

The party, held at the trendy club Volstead in London's West End, was a private event. "It was a small party," a source confirmed to People. "A private event for her close family and friends. It was low key." There were about 90 people attending the party.

August 19, 2008 06:42:36 GMT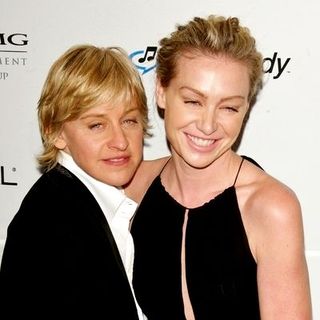 The wedding of and was a private one but that didn't prevent it from media coverage, prompting many celebrity friends of them to offer their congratulations for the newlyweds. , who was invited to the wedding by Ellen in a bid to surprise Portia, opened up about his feeling of singing in wedding for the first time ever.

The singer-songwriter told People, "I cannot imagine topping that experience. I've never played a wedding before, and I probably won't again until it's my own." During the nuptials, he performed acoustic renditions of several new tracks and also sang the ballad "They Bring Me To You."