November 20, 2014 08:57:32 GMT

's daughter Kaia Gerber graces the pages of 's December/January issue. This is Kaia's second major photo shoot after participating in a major Young Versace campaign when she was just 10 years old.

In an interview with the magazine, Kaia admits Cindy often gives her advice on modeling. "She knows so much about it," the 13-year-old girl says of her supermodel mother, "I think it would be hard for her to be on set and not say things like, 'Psst, Kaia, put your elbow up.' "

November 20, 2014 08:13:06 GMT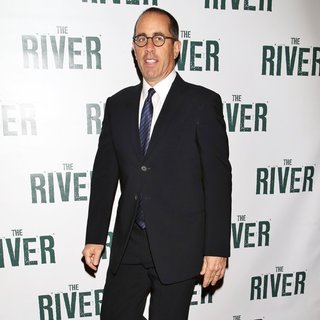 clarified his recent comment about him being on autistic spectrum. The funnyman explained the statement on autism in a new interview with Access Hollywood, saying that he's not autistic. "I don't have autism, I'm not on the spectrum," he said. "I just was watching this play about it and thought, 'Why am I related to it on some level?' That is all I was saying."

Earlier this month, Seinfeld said in an interview with on "NBC Nightly News" that he believed he was on autistic spectrum. "I think, on a very drawn-out scale, I think I'm on the spectrum," he shared.

November 20, 2014 07:53:24 GMT

shares her opinion regarding the attention has gotten for her face in an interview with for its Actress Roundtable issue. "It's horrible. It's cruel and rude and disrespectful, and I can go on and on and on. It bothers me immensely," the "Legally Blonde" actress says of the critics.

"I know this is so Pollyanna of me, but why - and it's particularly women - why do they have to tear women down? And why do we have to tear other women down to build another woman up? It drives me crazy," she continues, "Like, this one looks great without her makeup but that one doesn't look good without her makeup, and it's all just a judgment and assault that I don't - look, men are prey to it as well. I just don't think it's with the same sort of ferocity."

November 20, 2014 07:18:56 GMT

has debuted her family's holiday card. The card, featuring her husband and their four children Liam, Stella, Hattie and Finn, was shared on her on Wednesday, November 19. In the photo, the family can be seen sitting in a cozy room, wearing pajamas.

"The holidays are my absolute favorite time of year. From the cooking to the crafting to the gift giving and the festive decor, I find that there's just something about this season that makes me happy. And the kids love it, too. It's also so much fun to see everyone's beautiful holiday cards come in," she wrote in the post.

November 20, 2014 07:05:40 GMT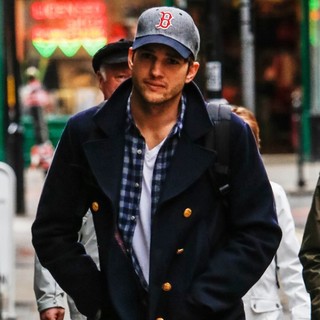 took to Twitter on Wednesday, November 19 to defend himself after receiving backlash for his statements on investigating journalists' sources. The star of "" posted an article along with a picture which read, "Look mom, I'm a journalist."

"This morning I engaged in a public conversation around the notion that journalists should not be exempt from the actions they often employ in news gathering," he began his article, "I'm not suggesting that threatening journalists is OK. I am only questioning where the line between public and private is - and where we want it to be."

November 20, 2014 06:18:10 GMT

Rock band has been trapped on their tour bus for nearly two days because of epic snowstorm in New York. The band left Columbus, Ohio for Toronto, Canada on Monday, November 17 but they have been stuck just outside Buffalo, New York due to the bad weather since Tuesday.

The band was forced to cancel their Toronto gig, which was supposed to take place on Tuesday night, because of the blizzard. "Our bus is trapped in a snowstorm just outside of Buffalo. We haven't moved our position on the road in over nine hours. Unfortunately, we'll have to cancel tonight's concert at the Kool Haus. We were greatly looking forward to the show but the big bad winter has come early this year. We will be informing people of a new date as soon as we can," they said in a statement posted on their site. They later also announced cancellation for the Thursday gig in Montreal.

November 20, 2014 04:53:32 GMT

opened up about his virginity in an interview with on Wednesday, November 19. As Wendy noticed Nick was no longer wearing his purity ring, she asked whether he regretted wearing the ring when he was younger.

"I don't regret it," he replied, "I think it was an important part of my childhood and it was that. As I grew up, I sort of figured out what was important to me and my own belief system. We all grow up and we all live life and find out what's important to us, that's what happened. I went on that journey myself and I'm now comfortable with who I am and what I believe in and I'm an adult."

November 20, 2014 04:49:07 GMT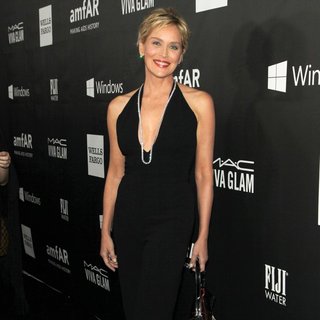 's family is mourning the death of her nephew Colin who passed away of suspected drug overdose at the age of 22. On Wednesday, November 19, the "Basic Instinct" actress' family issued a statement addressing Colin's sudden passing, saying that they prayed for strength for other families whose children were in similar problem.

"Colin was a wonderful talented son," read the statement released to Us Weekly. "Unfortunately he had an addiction bigger than himself. He will be greatly missed. Our prayers go out to all families coping with children facing addiction."

November 20, 2014 03:57:46 GMT

The One Campaign, co-founded by 's frontman , released on its on Wednesday, November 19 a powerful PSA about the growing Ebola crisis starring celebrities including Bono himself, and . In the chilling PSA, the stars appear completely silent as they stare into the camera.

The PSA also features other stars like , , , , , , and "" star Danai Gurira. Two Liberian health care workers, German soccer player Per Mertesacker, African musicians Fally Ipupa and Angelique Kidjo also appear in the video.

November 20, 2014 03:39:03 GMT

Miss Honduras Maria Jose Alvarado and her sister Sofia who went missing last week have been found dead. According to local officials, the bodies were found buried in a riverbank in Santa Barbara, Honduras on early Wednesday, November 19.

"I can confirm that the Alvarado sisters were found ... We also have the murder weapon and the vehicle in which they were transported to the site where they were buried," said the head of the criminal investigation unit Leandro Osorio as quoted by Reuters.

November 20, 2014 02:52:34 GMT

MTV star Chris "CT" Tamburello took to Instagram on Wednesday, November 19 to share a heartbreaking tribute to Diem Brown, who passed away on Friday after a long battle with ovarian cancer. Chris posted a photo of Diem's prayer card and rosary beads with a ring.

He captioned it, "You have always been My Angel. And now you have your wings. We've been thru so much over the years. Thru the ups and downs we somehow managed to keep our promise. We never gave up on each other. Our plan to be together forever hasn't changed... it's just going to take a little longer now."

November 20, 2014 02:51:06 GMT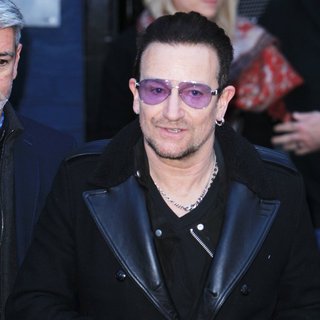 suffers from serious injuries following a "high energy bicycle accident" over the weekend at the Central Park. On Wednesday, November 19, his doctor revealed the extent of Bono's injuries which included multiple fractures on his arm and face, adding that he would need intensive therapy.

According to a statement released by the hospital to Rolling Stone, Bono was trying to avoid another rider before the accident. He was then rushed to New York Presbyterian/Weill Cornell's Emergency Department and underwent hours of surgery. The scan results show the U2 singer has a left facial fracture involving the orbit of his eye and fractures on his shoulder blade.

November 20, 2014 01:58:10 GMT

took to Instagram on Wednesday, November 19 to slam report published by which said she was molested by when they appeared on "The Cosby Show". The site claimed the incident happened after the series finale in 1992, when Raven would have been around 6 years old.

Raven posted a throwback photo of her character on "The Cosby Show" along with caption, "I was NOT taking advantage of by Mr. Cosby when I was on the Cosby Show! I was practically a baby on that show and this is truly a disgusting rumor that I want no part of! Everyone on that show treated me with nothing but kindness. Now keep me out of this!"

November 20, 2014 01:43:27 GMT

Jimmy Ruffin, Motown singer who probably is mostly known for his song "What Becomes of the Brokenhearted", has passed away. He was 78. His children Philicia Ruffin and Jimmy Lee Ruffin, Jr. confirmed the singer passed away on Monday, November 17 at a Las Vegas hospital, but the cause of death has not been released.

"Jimmy Ruffin was a rare type of man who left his mark on the music industry. My family in its entirety is extremely upset over his death. He will truly be missed," read a statement from Ruffin's family. "We will treasure the many fond and wonderful memories we all have of him."

November 19, 2014 22:35:15 GMT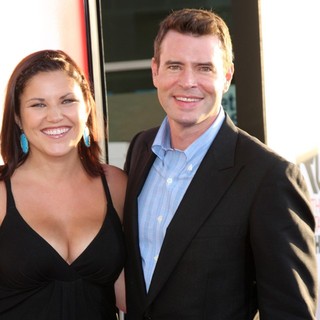 Congratulations are in order for and Marika Dominczyk as they welcome another baby boy to their growing family. It's the third child and the second son for the Jake Ballard of "" and his actress wife.

" 'Scandal' star Scott Foley and his wife, actress Marika Dominczyk, welcomed a baby boy, Konrad Foley, on November 13th," a representative for the couple tells Us Weekly in a statement. "He joins big sister Malina, brother Keller and their dog Frankie. The Foley family is overjoyed."