September 20, 2014 05:54:38 GMT
claimed she and her mother, , could "see dead people" in an interview with Alan Carr on "Chatty Man Show" on Friday, September 19. She said, "'It is not really seeing, it is feeling a spirit. A fifth energy. I believe in energy. I believe our brains can manifest into visual things."

The "" actress then gave the audience some tips to get rid of ghosts. "When you see something, you are supposed to tell the energy what year it is and that they don't belong there," she shared, "When your brain is freaking out on you, you may have to remind it. Why is it being dead funny?"

September 20, 2014 05:44:45 GMT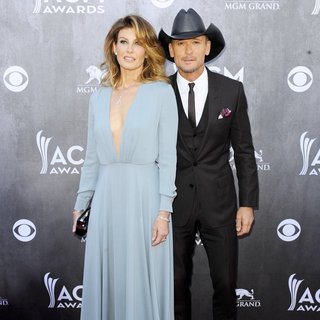 has shared some of his secrets to long-lasting marriage. During an interview at SiriusXM headquarters, the country star who is currently promoting his 13th studio album "", which is now available everywhere, talked about his relationship with whom he married 18 years ago.

"I think, for us, being as normal as possible and raising our family and being in a family situation as much as possible... Certainly it's different because of what we both do, but we try to keep it as much of a family environment that we can," he said, as quoted by E! News. "And most of the time...we try to make that the priority and the primary time that we spend. For us, we leave the front doors when we go to work, but when we're home, we don't talk about none of the music that much... It's a whole different world."

September 20, 2014 05:14:34 GMT

revealed how she found out about her nude photo leak in an interview with on "" on Thursday, September 18. Kaley said, "It was [disturbing]."

"I totally have Google alerts that come to my phone so anything that my name pops up [in] comes to my phone because I'm, like, obsessed," the "" actress revealed, "I need to know what's going on."

September 20, 2014 05:01:02 GMT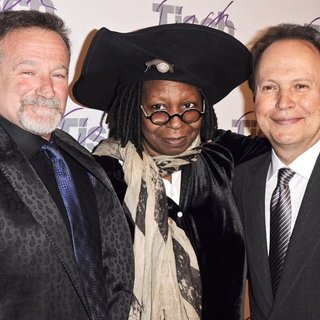 held back her tears when recalled moments he shared with their close friend during an appearance on her show "". During the Friday, September 19 appearance to promote his book "Still Foolin' 'em: Where I've Been, Where I'm Going, and Where the Hell Are My Keys?", Crystal talked about stories of their dear friend who committed suicide last month.

"We started in 1986 and we became the closest of friends. Robin and I just bonded in the quiet moments," the "When Harry Met Sally" star said. "[We were] very fiercely protective of each other, in great ways. The phone calls - we talked about doing an album, like let's take these phone calls, we were like two jazz musicians, late at night I'd get these calls and we'd go for hours and we never spoke as ourselves."

September 20, 2014 04:11:54 GMT

oozes her sexiness in a new commercial for her new unisex fragrance "Eau De Gaga". In the video, the "Do What U Want" singer can be seen caressing her body and rolling around while being surrounded by nearly naked hunks.

GaGa wears a silky white dress with a plunging neckline. She sports minimal make-up and her hair is styled in sexy loose waves. The video, which is directed by Steven Klein, features her new song with , "I Can't Give You Anything But Love".

September 20, 2014 03:50:15 GMT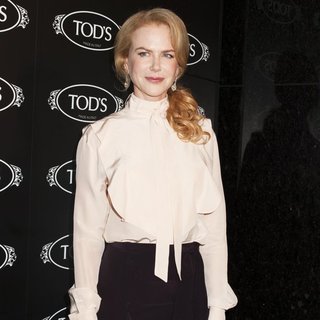 and her family laid her father Dr. Anthony Kidman to rest on Friday, September 19 at St Francis Xavier Church in Sydney, Australia. In addition to Dr. Anthony Kidman's wife Janelle, the funeral was attended by the Oscar-winning actress, her husband and their two children, the actress' sister Antonia and other family members. and his estranged wife Danielle Spencer were also present to pay respects.

"I am one of the lucky ones," Kidman said as reported by AAP. "I'm a girl, a woman that was raised by an extraordinary man, a good man, a compassionate man, a strong man. He was a man that was always there for me, a thinker, my confidant, my friend and my protector."

September 20, 2014 02:56:28 GMT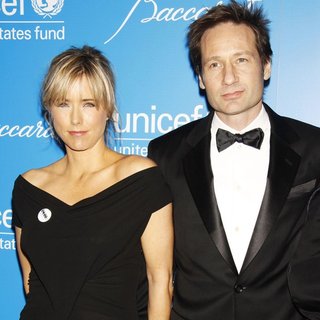 breaks silence on her divorce from in an interview with for its latest issue. "Listen, David gave me the two greatest gifts on the planet," Tea tells the magazine, "I don't know how I could ever hate him."

"We've always loved each other, and we adore these kids," the "" actress continues, "I'm not playing stupid-I understand feelings can get hurt and things can get icky. We've had our moments like that. But these kids are too important, and he feels the same way, I know it. He's a good guy."

September 20, 2014 02:53:04 GMT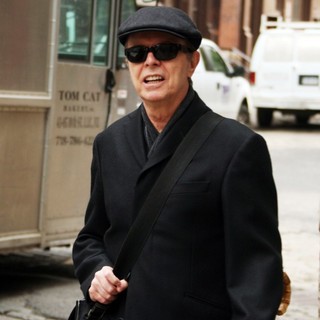 exhibition is coming to Chicago next week. The event titled "David Bowie Is", which so far is the only stop in the U.S., will take place at the Museum of Contemporary Art starting from September 23 to January 4, 2015 and will display 400 artifacts related to the iconic musician's career including various costumes.

"We've over the years always peppered our exhibition schedule with shows that were outside of the fine-art realm, and so this fits in that pattern," said Michael Darling, MCA chief curator. "There's so much of a performance program that's part of our identity, too. I think this really shows him to be a consummate artist, rather than just looking for the hippest collaborators. It's much deeper than that."

September 20, 2014 01:53:03 GMT

got arrested on Friday morning, September 19 after allegedly attacking a woman at the condo of her rumored boyfriend , TMZ reports. According to the site, Keyshia got to Birdman's condo around 5:00 A.M. to visit him.

However, when seeing another woman there, the "Enough of No Love" singer attacked the woman, leaving scratches all over her face. Shortly afterwards, police were called and Keyshia was arrested for battery and an outstanding reckles driving warrant. She was then released at 12:25 P.M. on a $46,000 bail.

September 20, 2014 01:42:38 GMT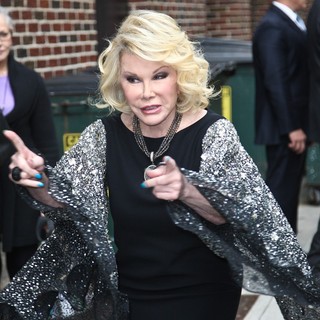 endorsed the new iPhone 6 online after she passed away earlier this month. On Friday, September 19, the late comedian's Facebook page sent out a message in which she promoted the new gadget.

"This badass is being replaced by an iPhone 6 (not the fat one)," read the post which is no longer available. A Twitter user managed to screengrab the post and commented, "#iPhone6 so big, Joan Rivers came back from the dead to endorse it."

September 19, 2014 22:10:56 GMT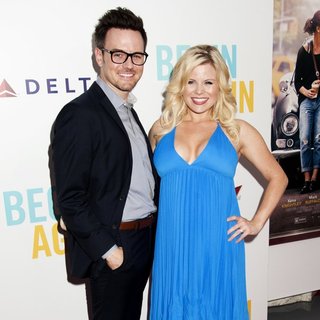 Megan Hilty, 33, officially becomes a first-time mom. The "" actress gave birth to a daughter on Thursday, September 18 in New York. Baby girl Viola Philomena is her first child with her actor husband Brian Gallagher.

The couple married November 2013 at a chapel in Las Vegas. She announced her pregnancy March this year. In June, she revealed her craving, "I want everything I can't have: Sushi, tuna fish. I was never a sweets person, and now I have to have at least one cookie every day. Lots more sweets than I'm used to."

September 19, 2014 21:50:36 GMT

"Mama" June Shannon and Mike "Sugar Bear" Thompson from TLC's reality show "" have split up. She believes he was cheating on her. She has reportedly taken her children and left the house she shared with him.

"Sugar Bear and I have decided to take some time apart to figure out some things in our relationship," she says. "We are taking things day by day but regardless of what happens the girls will always be our #1 priority. We want to thank ya'll for your support."

September 19, 2014 09:22:50 GMT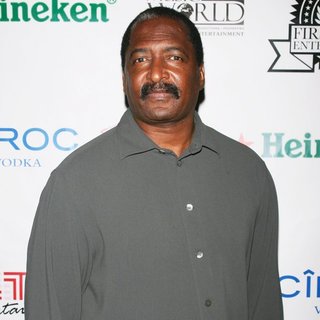 Mathew Knowles has fathered yet another love child. TMZ claims to have obtained a copy of paternity test which proves that ' dad is 99.998% the father of lingerie-model-turned-real-estate agent TaQoya Branscomb's child.

A judge in Houston ordered the DNA test after TaQoya sued Mathew in July, claiming that he got her pregnant in 2010. She's asking for a declaration of paternity and child support.

September 19, 2014 09:20:55 GMT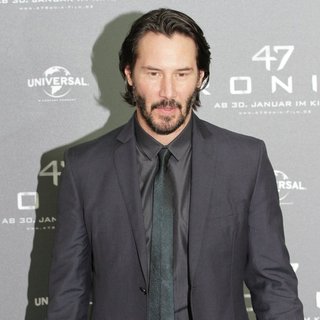 A woman has been taken into custody for breaking into ' home. According to TMZ, the incident took place on Monday, September 15. The "Speed" actor was sleeping when he heard some sound from his library at 4 A.M.

Reeves then found a woman in her 40s sitting in the library. The "" actor calmly asked her what she was doing there and the woman reportedly told the star she wanted to see him. Reeves called 911 and the woman later was sent for a psych evaluation.

September 19, 2014 08:50:07 GMT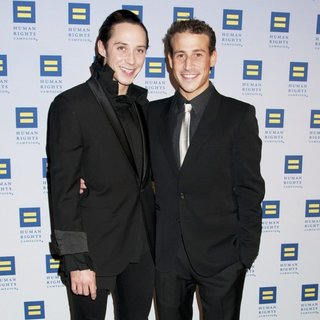 's estranged husband, Victor Voronov, filed a defamation suit against the figure skater who previously accused him of attempted rape and having herpes. In his lawsuit, Victor accused Johnny of spreading salacious lies when he appeared on "Access Hollywood" back in March.

During the interview, Johnny said his husband "asked me to lay in bed with him in the biblical sense, and when I refused, the altercation between us started. I was defending myself." According to Victor's suit, the interview had been watched by more than 2.5 million viewers and since then people kept searching him on Google.