May 20, 2013 09:35:04 GMT

must be busy taking care of her two daughters with ex-husband and another adopted child. However, she's got more on her plate since Charlie's twin boys with his other ex-wife were also put under her custody. Us Weekly caught up with the actress about her responsibilities as a parent on Saturday, May 18 during an event in Los Angeles.

"You just figure it out because you don't have a choice. You have these children depending on you," she said. "You prioritize. I had children because I want to be a parent, and I want to be there for them," she explained. "I think my biggest challenge is [that] their different activities sometimes overlap. I have a good schedule going. You just manage," Denise said of her experience.

May 20, 2013 09:20:58 GMT

Claps were mixed with boos when was announced as the winner of fan-voted Milestone Award, a first ever prize at the Billboard Music Awards to honor artist who shows the most musical ingenuity and innovation. Undeterred by the mixed responses, he made it clear to his haters that he felt he deserved the win.

After a few moment of standing on stage in silence while watching the crowd, the Canadian teen idol finally broke his silence saying, "I'm 19 years old, I think I'm doing a pretty good job and basically, from my heart, I really wanna say it should really be about the music. It should be about the craft, the craft that I'm making."

May 20, 2013 09:13:02 GMT

was almost literally catching fire when attending a party for her new film, "", at Baoli Beach in Cannes, France, on Saturday night, May 18. A witness said that Lawrence, who was at the party with co-stars and , was "sitting on a sofa in the VIP section of the party" when an 8-foot column with a platter of candles reportedly fell on top of her and Hemsworth.

"They both jumped up when it happened and thankfully no one was hurt," said the witness. However, both Hemsworth and Lawrence didn't seem bothered by the incident as the witness added, "Liam and Jennifer both seemed pretty calm about it and laughed it off. They almost caught fire -literally."

May 20, 2013 09:01:31 GMT

Although and have called it quits, the former lovebirds are still in good term. The pair were caught on camera backstage of the 2013 Billboard Music Awards catching up to each other and sharing a brief kiss on cheek when they bumped into each other at the Sunday, May 19 event.

The video, which apparently was uploaded by a fan of Justin, showed the "Baby" singer standing near several people. Wearing a black dress, Selena entered the scene alongside who wore a sparkling blue dress. Selena, who saw Justin standing near, approached her ex-boyfriend to talk briefly and landed a kiss on his cheek.

May 20, 2013 08:07:07 GMT

addressed his on-stage mishap that almost seriously injured a fan. Wearing a white suit, the R&B singer accidentally landed on a woman's head during a high-energy performance of his single "Adorn" at the 2013 Billboard Music Awards.

"Got caught up in the moment, thank goodness Khyati is okay," the singer wrote an apologetic note on his Twitter. Feeling bad for her, he also brought her backstage for an interview. Fortunately, she suffered no serious injuries after the debacle.

May 20, 2013 06:22:55 GMT

"Undercover Angel" singer Alan O'Day passed away in his Westwood, California home on Friday, May 17, his label announced. The singer-songwriter died after losing battle against cancer at the age of 72. He is survived by his wife Yuka.

"Alan was a generous man who gave his heart and soul to the music industry," a statement from 1st Phase Records read. The label also noted in the statement that "Alan continued to write and perform until his last days."

May 20, 2013 05:19:08 GMT

takes her wardrobe malfunction at the Cannes premiere of "" in stride. After accidentally flashing her private parts at the movie's screening, she took to Twitter to reveal for another event at the international film festival, "Here's my dress for tonight!" jokingly adding, "No wardrobe malfunctions tonight!!!"

The "" actress was pictured going commando when getting up the stairs while lifting her thigh-high long dress to avoid rain puddles. The brunette beauty apparently has learnt her lesson but it didn't stop her from flaunting her assets. Though ditching any daring slit, the Latina star still oozed her sexy appeal in a see-through gown with deep-plunging neckline.

May 20, 2013 03:54:11 GMT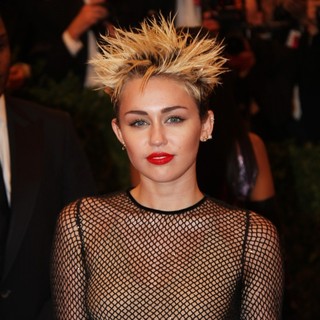 Miley Cyrus became a victim of swatting on Friday, May 17. reported that cops were seen at the 20-year-old singer's Los Angeles house after receiving a 911 call from a female who claimed shots were fired in her house.

Cops quickly determined that the call was fake as they found nothing in the house. The "Can't Be Tamed" singer wasn't even home when the incident happened.

May 20, 2013 03:53:15 GMT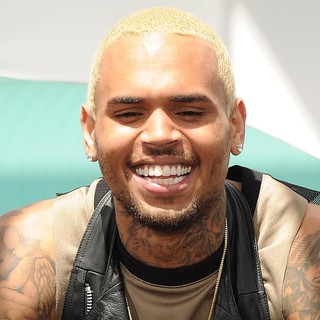 reportedly received multiple death threats which prompted his management to make a police report. Brown's lawyer Mark Geragos received phone calls to his office which threatened the singer's life.

According to TMZ, the specific details of the threats are unclear. However, Geragos apparently found it serious and filed a report to the authorities. He also helped them provide information as much as he knew. The Los Angeles Police Department is currently investigating the case.

May 20, 2013 02:59:21 GMT

, the actress who played Cerie on NBC's "", is married to her fiance of one and a half year, Ben Jorgensen. The couple exchanged vows in front of 127 friends and family members on Sunday, May 19, at the Brooklyn Botanic Garden in New York City.

Us Weekly reported that the bride walked down the aisle to 's song "I Don't Wanna Miss a Thing" which Ben picked. She donned her hair in an "up and kind of messy, kind of like a chignon" style and wore a "simple" and "very pretty" wedding dress. Ben also made a slide/video presentation to show during rehearsal.

May 20, 2013 02:52:08 GMT

Christine White died on Sunday, April 14, at Brinton Woods Nursing Home in Washington, D.C., Carroll County Times reported. The actress, who is survived by several nephews, nieces, a great nephew and a great niece, passed away at the age of 86. The family didn't state the cause of her death.

White was born in Washington D.C. on May 4, 1926 to parents James Andrew White and Lucia W. After graduating from a high school in Washington, White entered University of North Carolina majoring in English. At the university, she became interested in the world of theater as she participated in many school plays. She graduated in 1947 and got her Master degree from Catholic University in Washington D.C.

May 20, 2013 02:25:13 GMT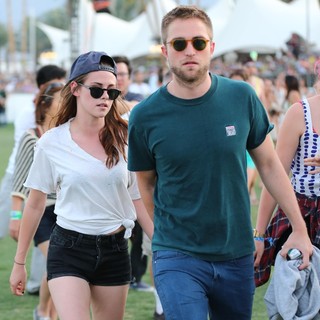 is reportedly miserable about her latest breakup from beau . After surviving a rough patch last year following her "momentary indiscretion" with married director Rupert Sanders, the " Saga" couple is now rumored taking a break again from their real-life romance.

Stewart did look strained when she was recently pictured out and about with her boyfriend. "They again went from spending every second together, to spending more time apart at their separate houses," a source told PEOPLE. "Kristen has been in a terrible mood, and it was obvious that things were not great with Rob."

May 20, 2013 01:28:25 GMT

A blue, instead of the traditional red, carpet was rolled out outside the MGM Grand Garden Arena in Las Vegas for a music celebration, Billboard Music Awards, on Sunday night, May 19. , , and all dressed to impress as they arrived at the star-studded event in style.

Miley rocked a figure-hugging Balmain jumpsuit with monochromed checkerboard pattern. The Maxim hottest celebrity of the year paired it with black Givenchy shoes and added some color to her black-and-white appearance with a swipe of red lipstick. Taylor, meanwhile, looked electric in a blue Zuhair Munrad mini dress with sheer paneling.

May 18, 2013 06:28:20 GMT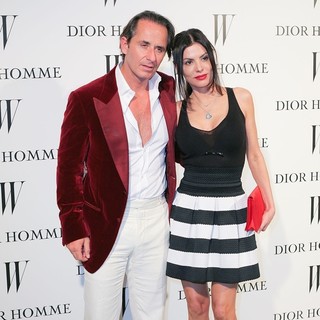 "" star Adriana De Moura is officially married to French entrepreneur and billionaire Frederic Marq, reports. De Moura and Marq tied the knot at the Coral Gables Congregational Church in Florida on Friday, May 17.

Donning a gray one-sleeved wedding gown, De Moura and Marq exchanged vows in front of 50 of their closest family and friends, including "RHOM" co-stars, Marysol Patton, Lisa Hochstein and Alexia Echevarria, who served as bridesmaids and escorted the Brazilian bride to the church.

May 18, 2013 06:00:19 GMT

is engaged to his girlfriend Lia Smith. Multiple sources confirmed the exciting news to Us Weekly. "" actor reportedly proposed to the gym instructor in early May, when they were in a vacation at Post Ranch Inn in Big Sur, California.

A source called Bartha and Smith "the cutest couple." The source gushed about the couple, "She was completely surprised by the whole thing. The trip to Big Sur, the engagement, the ring, everything. So cute."