August 14, 2008 03:44:32 GMT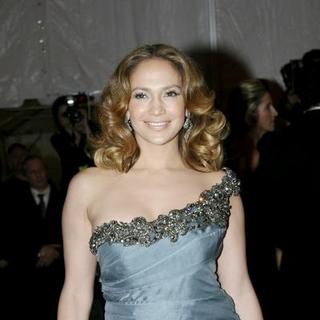 Despite the pros and cons addressed to "", is aiming to bring the 2002 comedy romance flick to the small screen. She is teaming up with ABC to develop a TV series based on it which will see her lending a helping hand to co-produce alongside Joe Roth and Elaine Goldsmith-Thomas.

Screen writer Chad Hodge who's been tapped to pen the pilot said, unlike the original movie, the TV series will feature "a different maid in a different Manhattan." He furthermore explained, "While the hotel's clientele is an obvious part of this world, I'm more interested in the downstairs part of Upstairs, Downstairs," when referring to the series' main character, a young Latina from the Bronx working at a Manhattan hotel who tries to pursue her dreams.

August 14, 2008 02:19:35 GMT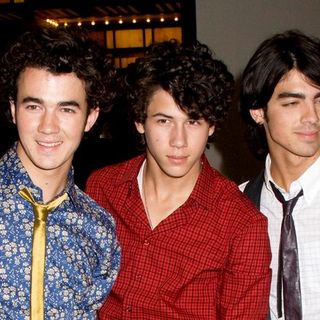 Having their hands full with a number of projects to be finished, took time to drop by MTV's "Total Request Live" Tuesday, August 12 to give a boost on their newly released album "." Lucky tons of female fans who were attending the show heard the boys talking about the girls of their dreams and also the possibility of them doing a big screen movie in the future.

Breaking his silence on what kind of girlfriend he wants, revealed "This is hard, but if they are nagging and annoying, you're like, 'Go away'". Older brother then added, "We're not ever really with people, 'cause we're always traveling. And you get on the phone and they're like, 'My day is awful, blah,' and you're like, 'This is not what I need right now!'"

August 14, 2008 02:03:34 GMT
and split up and confirmation on that matter seems to have been accepted that multiple sources have confirmed their break up. The split was first reported Wednesday, August 13 by the U.K.'s Mirror, which claimed the couple split earlier this week after initially deciding to spend some time apart.

Reporting that it was John who initiated the split, the tabloid quoted a source close to the singer as saying, "There's been a bit of tension for some time. They initially opted for a break, hoping a trial split might make them stronger. Sadly it doesn't seem to have worked." The source added, "John took the decision to end things as he felt he just wasn't ready for the level of commitment that Jennifer deserved."

August 13, 2008 09:49:43 GMT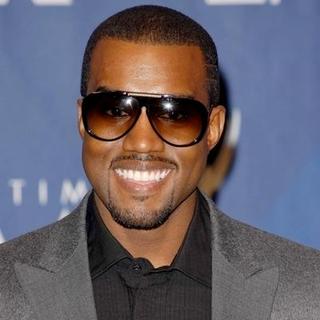 Having a very full plate on his agenda, won't stop channeling his diverse inner creativity. With a number of business ventures he's already on, the mogul adds Fatburger franchise into his resume, planning to open a chain of the burger restaurant in his native Chicago, Illinois.

Executives at West's company, KW Foods LLC, are said to have purchased the rights to the North American Fatburger franchise to develop 10 fast food joints in Chicago. The first of the eateries is set to open in Orland Park next month, while a second restaurant will be opened in January of 2009. A third location is yet to be revealed as the executives are still in the process of finalizing the lease.

August 13, 2008 08:39:07 GMT
Taking the family-friendly roles she plays onscreen into reality, is returning the favor and specially aiming it for the . Showing some love for the music group, she and her on-screen older brother make a new YouTube video, urging everyone to buy the boys' latest LP "."

In her best attempt to pursue everyone to buy the album, Selena says in the clip "Go buy their album. And if you've already bought it, buy another one. And if you've already bought another one, buy another one after that!" It is widely believed that Selena made the footage as a response to ' favor in wearing a t-shirt which reads "Team Demi and Selena."

August 13, 2008 06:53:46 GMT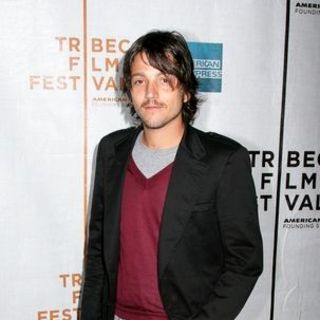 and Camila Sodi are proud new parents. The couple have welcomed the arrival of their first child together, a baby boy. A representative for his production company Canana Films confirmed the baby's birth Tuesday, August 12.

Details of the baby boy remained unknown since the representative didn't mention any. Neither Luna nor Sodi has offered comment on their newborn infant.

August 13, 2008 06:45:41 GMT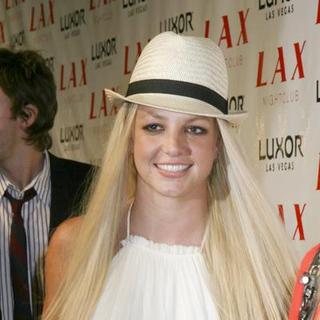 Bouncing back from her dark years, has been all over the town displaying her curvier and healthier body. That's not all though compared to her recent contribution, shooting two promotional comedy videos for the upcoming MTV Video Music Awards alongside British comedian . Greater than all, she has an exclusive interview with OK! magazine, her first ever interview in two years.

Britney, accompanied be her two young sons Sean Preston and Jayden James, graces the cover of the new issue of OK! The mother and sons are pictured in matching white outfits, with the boys wearing fedoras. "Britney Tells All About Her Boys and Her New Life," reads the tagline on the cover.

August 13, 2008 04:33:26 GMT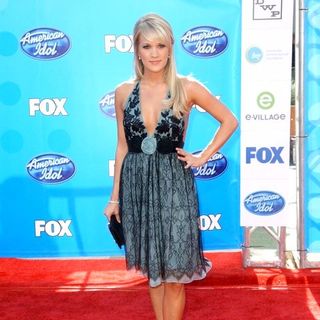 's love life drama is complicated, but she's kind enough to share her past love experience with Allure magazine. In an interview for its September issue, she talks about some of her ex-boyfriends, including , whom she said still rings her despite the fact that he's now dating singer-actress .

"I don't know. The phone will ring and it'll be him, and I'll maybe not answer," so she says when telling the magazine that the Dallas Cowboys quarterback still calls her sometimes. She does add though that "We were both small-town people doing very big things, and we relied on each other, dealing with fame."

August 13, 2008 04:15:18 GMT

The success of her TV series "Gossip Girl" undoubtedly gives 's acting career a boost, making her a new starlet in Hollywood entertainment industry. Becoming a brand new household name, she has been picked by Cosmopolitan magazine to be its latest cover girl, debuted on the cover of its September issue.

In addition to the magazine's cover shoot and some other pics inside, Blake also sat down for an exclusive and interesting interview during which she discussed about snagging fame and happiness. Greater than that she, too, opened up about her acting career, high school days, and her on-screen/off-screen boyfriend .

August 13, 2008 03:12:34 GMT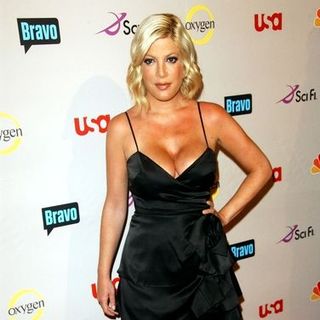 Introducing her baby daughter, Stella, to the world by selling the of her to OK! Magazine, debuted on its issue that hit the newsstands June 26, goes for a second round of baby photos. She sold some other pictures of Stella to Life and Style magazine, even giving the publication the chance to have a peek at the infant's pinky nursery.

Tori and Stella are both debuted on the latest issue of Life and Style that also features some other "Hollywood's Cutest Kids," including Suri Cruise, Shiloh Jolie-Pitt, Matilda Ledger, and Violet Affleck. "Tori and Dean Show Off Stella's New Nursery," so reads the tagline that accompanies the mother-daughter duo's picture debuted on the bottom of the magazine's cover.

August 13, 2008 02:12:32 GMT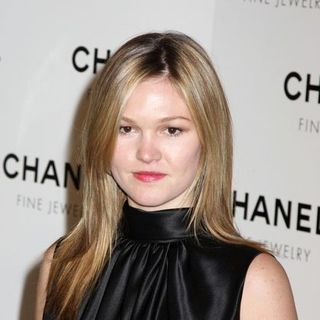 One more celebrity gets back into the single scene. is single and available as it's been reported that she has split from boyfriend of two years, painter and sculptor Jonathan James Cramer. They are citing "irreconcilable differences" for the break-up, New York gossip column PageSix reports.

Allegedly, the break up affects the actress in bad ways. It reportedly sent her into "foul mood" that she lashed out at fans in Cafe Frida, New York who she thought were taking snaps of her. According to PageSix, Stiles mistakenly assumed a group of diners, who were taking photographs of each other, to have taken photographs of her.

August 12, 2008 08:32:18 GMT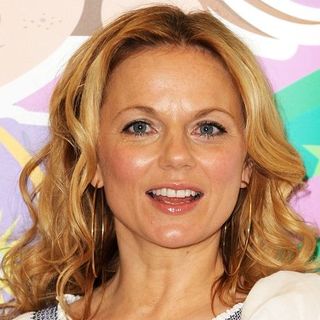 Mothering one daughter from a failed relationship, proves she still has what it takes. The so-called Ginger Spice shows off her toned figure in a bikini for the cover of this week issue of British Hello! magazine.

Posing in a white colored two-pieces bikini, the singer looks toned and relaxed during photo shoot on a holiday in Mexico. The magazine cover marks her first ever bikini photo shoot in seven years.

August 12, 2008 07:06:27 GMT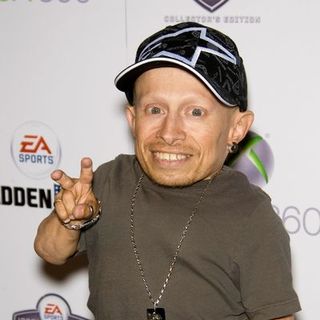 His lawsuit against her is still ongoing, but Ranae Shrider has proven to that nothing could stop her from doing what she wants. The model is claimed to have sold her sex tape with the so-called "Mini Me" actor to a private collector for $5,000.

Shrider claims she sold the footage to a random man who approached her outside her house. "He just said, 'Here's some money,'" Shrider's manager, Holly Bannon, told the Los Angeles Times. "She just wanted to be rid of it, so she said OK." Bannon moreover said that the transaction was a simple "cash deal" and no legal paperwork was involved, adding that she assumed the buyer has given her client a false name.

August 12, 2008 06:58:41 GMT
Having the commercial for his latest fragrance "Unforgivable" being banned from airing in U.S. TV, apparently, couldn't prevent from making more new scents. The rapper, actor, record producer, clothing designer and entrepreneur is about to launch a new fragrance for men, which he calls "I Am King."

Explaining on the scent's name, Diddy said during an interview at his Bad Boy Entertainment offices in Manhattan, "I Am King is a statement about all men." He furthermore revealed, "We are all descendants of royalty - and if we carry ourselves and respect ourselves in that manner and believe in ourselves, then we are all king ... It has nothing to do with being arrogant. I Am King is not a statement about myself - I Am King is about every man who is going to go and buy the fragrance."

August 12, 2008 04:35:49 GMT

Living under the media microscope due to her alleged affair with New York Yankee , reportedly has received a $500,000 charity donation from the star to benefit her Raising Malawi foundation. This reluctantly fuels further rumors on them having an affair.

The New York Daily News is informed by a source, "They've asked him for a million dollars, and I hear he's agreed to give at least $500,000." Neither Rodriguez's representative nor Raising Malawi would confirm on the reported donation.