April 30, 2008 07:40:21 GMT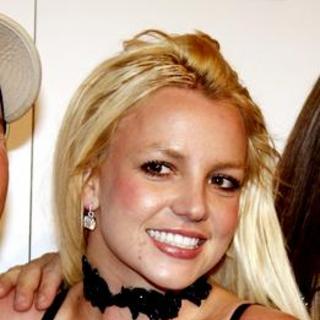 Is currently following an extensive fitness regime to get in shape for what is said to be a highly-anticipated comeback into the music industry, shocked fellow gym-goers in Los Angeles after wandering into the exercise room wearing nothing but a towel. Fortunately, the used-to-be troubled singer wasn't having another chaotic episode.

Britney was working out at Bally's Fitness Centre in Studio City, Los Angeles Monday, April 28 when she was caught with just a towel wrapped around her body as she had just completed a workout and headed to the changing room to shower. Realizing that she had forgotten her bottle of water, the mother of two decided to stay in her towel from the changing rooms to pick up the stuff.

April 30, 2008 06:27:28 GMT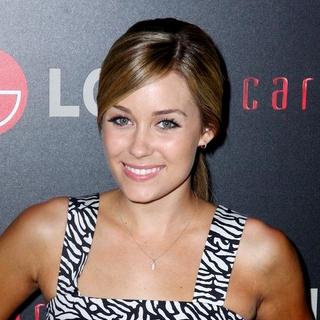 Has been enjoying a single life following her failed love relationships with Jason Wahler and , apparently is back on the dating scene again. The TV actress and fashion designer is reported to have found new love in a guy identified as Doug Reinhardt.

Doug, according to various reports, is a 22-year-old O.C. native who plays baseball in the Baltimore Orioles' minor league system. Despite the not-yet confirmed romance rumors, the twosome have been spotted getting up close and personal on several occasions.

April 30, 2008 06:19:38 GMT
is set to become a father for the second time. His girlfriend Ceren Alkac is pregnant with their first child together, People reports as being told by a representative for the actor.

Ceren is due to give birth fall later this year. No further details being made public though.

April 30, 2008 04:32:08 GMT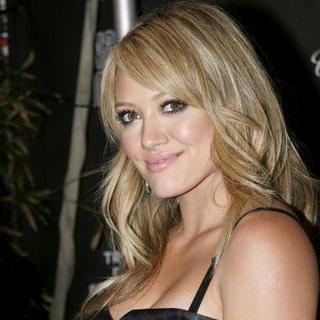 Is becoming talk of the town due to her provocative pictures in the June 2008 issue of Vanity Fair magazine, prompts both pros and cons from Hollywood fellow celebrities. Unlike tour mate of who openly showed his defense to the singer-actress concerning her latest racy pics which were leaked online, who just like Miley also got her start at Disney prefers to stay abstain regarding the uproar.

Was asked about the whole Miley scandal, Hilary told People she doesn't pass judgment on others yet doesn't ever expect herself to do such things. "Everyone goes through things and takes their own path," Duff said at a press event to promote her new movie "" Monday, April 28. "Who am I to judge decisions that she made?"

April 30, 2008 03:31:28 GMT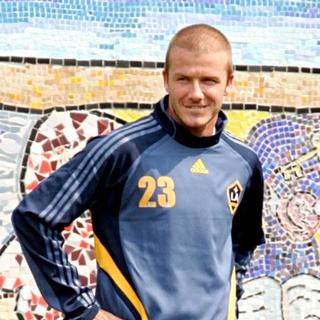 Is a father of three aside from his football career, is really into it when it comes to teaching kids. The soccer god reportedly has signed on to join the cast of U.S. children's show "Sesame Street" and already shot his cameo last week.

Is said to have been always a huge fan of the show, David is following in the footsteps of , and who have also appeared in the hit show alongside Big Bird, Elmo and Bert and Ernie. Chose to explain the word "persistence" for the cameo, David "was more than happy to go on. He had a great time filming. A real laugh," The Sun quoted a source as saying.

April 30, 2008 03:06:06 GMT

" the Sex Tape" is on sale. Los Angeles-based adult entertainment company Vivid Entertainment announced it has acquired from a memorabilia collector a sex tape featuring the late guitar god and already released it for sale on the Internet on Tuesday, April 29.

The 11-minutes footage, allegedly showed a man resembling Hendrix having sex with two unidentified women, is packaged in a 45-minute DVD, titled "Jimi Hendrix the Sex Tape", by Vivid. The footage, according to a statement from Vivid, was filmed in a hotel room in the late 1960s.

April 30, 2008 02:06:52 GMT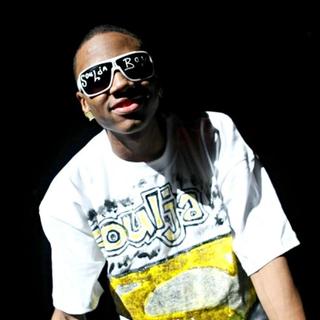 Basking in the success of his commercial hit "Crank That (Soulja Boy)", which is one of the songs taken from his debut album "," is prepping his sophomore LP. The rap artist even has chosen name for the upcoming effort, which is "Back to School". Greater than the album, he will also expand his name as a business, with plans to launch a line of sunglasses, sneakers, clothing, and also future plans for a cartoon based on his life.

Venturing into the fashion world, Soulja Boy will be releasing his own line of sunglasses which is based on the signature pairs he wears in public appearances and videos. As for the clothing line, it will be named after his record label S.O.D.s (Stacks On Deck) whereas the footwear will hit the market under the name called Yums. The cartoon which is about to be titled "Bad Little Homies" will tell about him and his friends.

April 29, 2008 04:24:39 GMT

One of the twins from the Australian music group is heading for the altar. Singer Lisa Origliasso is engaged to marry former "American Idol" contestant Dean Geyer. The pair, who've been dating for a year, made public their engagement in a joint statement issued Monday, April 28.

"Dean Geyer and Lisa Origliasso, together with their families, are delighted to announce they are engaged," the statement said. "The couple have been together since April 2007 and are thrilled to share their news."

April 29, 2008 03:24:38 GMT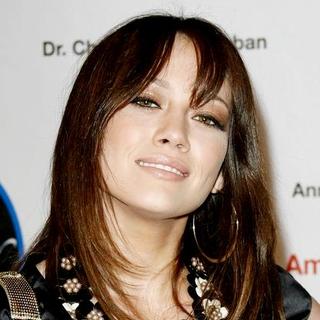 is pouring cold water on rumors that she's been considered for a starring role in the remake of "Beverly Hills, 90210". Put the brake on the false circulating reports, the actress-singer told US Weekly "No, it's not true," when being asked about a possibility for a spot on the upcoming series.

Rumors were mounting last week that Hilary has been offered a starring role by the series producers. Kristin Dos Santos of E! News claimed to have been exclusively told by sources connected to the series that "producers for the CW's 90210 remake have reached out to Hilary to offer her a starring role in the series." Still according to the sources, Hilary was set to play the character of Annie Mills.

April 29, 2008 02:10:01 GMT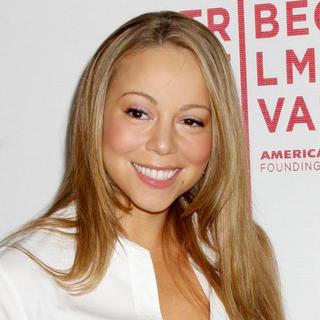 Playing it coy when it comes to their supposed romance, it appears that and have brought their love life into the next level. Both of them have sparked engagement rumors after the record-breaking songbird was spotted sporting a ring on her left finger.

Is busy promoting her latest album "" Mariah took time to attend the after-party for her latest film "" at Cadillac Lounge at Tenjune on Saturday night, April 26. She, as reported by People, was seen staying close to Cannon who was at her side from 8 P.M. to about 10:45 P.M. in Tenjune's VIP room. Both of them, moreover, were also seen holding hands.

April 29, 2008 01:53:26 GMT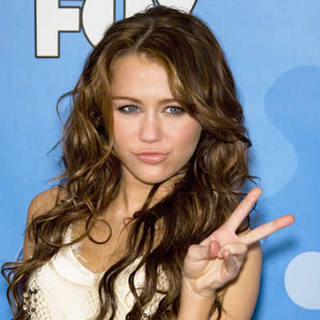 Notable photographer Annie Leibovitz has defended her shots of for the June 2008 issue of Vanity Fair magazine, labeled the controversial pics as "simple" and "beautiful," yet felt "sorry that my portrait of Miley has been misinterpreted." Prior to Leibovitz, U.S. TV network Disney Channel which broadcasts Miley's series "Hannah Montana", also defended its starlet, saying "Unfortunately, as the article suggests, a situation was created to deliberately manipulate a 15-year-old in order to sell magazines."

As for Leibovitz, the renowned celebrity photographer issued a statement Monday, April 28, saying "Miley and I looked at fashion photographs together and we discussed the picture in that context before we shot it. The photograph is a simple, classic portrait, shot with very little makeup, and I think it is very beautiful." She however went on adding, "I'm sorry that my portrait of Miley has been misinterpreted."

April 28, 2008 04:34:22 GMT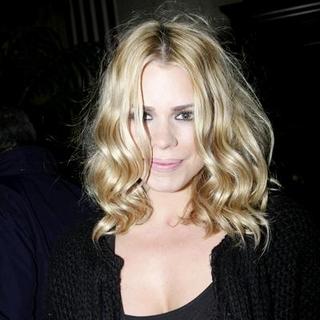 First came the engagement which was followed by a wedding. And here it comes the pregnancy news. , according to news media, is pregnant with husband Laurence Fox's child.

Rumors of a pregnancy hit Piper after she's been spotted sporting an apparent baby bump while on holiday in Mauritius last week. Neither Piper nor Fox officially confirmed the pregnancy reports just yet, but a source close to the family has revealed to the Sun that Piper indeed is around three months pregnant.

April 28, 2008 03:40:39 GMT
was in and out of jail. The Grammy-winning songbird, whose private life and battle with drugs have overshadowed her recording success, was released from police custody Saturday, April 26 just one day after being held for allegedly head-butting a man at a bar earlier in the week.

Amy voluntarily reported to a London police station on Friday, April 25 to be quizzed after allegedly head-butting a man outside a London pub during a wild night out. A 38-year-old man filed a lawsuit against her, alleged he was "headbutted" by the British singer after trying to hail her a cab at 3:20 A.M. on Wednesday, April 23.

April 28, 2008 02:35:54 GMT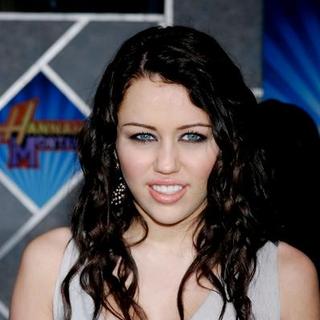 While has openly revealed her regret over her racy pictures for Vanity Fair magazine June 2008 issue, the Disney Channel was quick to show some support for its sold-out starlet. The U.S. TV network which broadcasts Miley's series "Hannah Montana" said, "Unfortunately, as the article suggests, a situation was created to deliberately manipulate a 15-year-old in order to sell magazines."

Miley is a popular Disney star with the hit "Hannah Montana" series and "Best of Both Worlds Concert," which became a top-selling live show, 3-D concert film and album. And just last week, Disney Book Group announced that the starlet has signed a seven-figure book deal to write a memoir about her journey to stardom. The book is scheduled to hit bookshelves spring next year to coincide with the premiere of the "Hannah Montana" feature movie, also titled "Hannah Montana."

April 28, 2008 02:06:06 GMT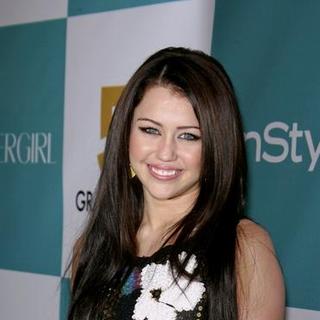 Another day, another raunchy pictures scandal for . Following her latest racy pics which were leaked online last week, the young actress-singer provoked another concern and talk with her provocative pictures in the June 2008 issue of Vanity Fair magazine.

For the issue, on sale in New York and Los Angeles on Wednesday, April 30 and nationwide May 6, Miley posed for celebrity photographer Annie Leibovitz. She was photographed posing provocatively over her right shoulder, her back nude and breasts covered by her arms and shimmery fabric. In a caption with the image, the "Hannah Montana" star was quoted as telling the publication, "I think it's really artsy. It wasn't in a skanky way. Annie took, like, a beautiful shot, and I thought that was really cool. That's what she wanted me to do, and you can't say no to Annie. She's so cute. She gets this puppy-dog look and you're like, 'OK.'"