May 20, 2013 02:59:21 GMT

, the actress who played Cerie on NBC's "", is married to her fiance of one and a half year, Ben Jorgensen. The couple exchanged vows in front of 127 friends and family members on Sunday, May 19, at the Brooklyn Botanic Garden in New York City.

Us Weekly reported that the bride walked down the aisle to 's song "I Don't Wanna Miss a Thing" which Ben picked. She donned her hair in an "up and kind of messy, kind of like a chignon" style and wore a "simple" and "very pretty" wedding dress. Ben also made a slide/video presentation to show during rehearsal.

May 20, 2013 02:52:08 GMT

Christine White died on Sunday, April 14, at Brinton Woods Nursing Home in Washington, D.C., Carroll County Times reported. The actress, who is survived by several nephews, nieces, a great nephew and a great niece, passed away at the age of 86. The family didn't state the cause of her death.

White was born in Washington D.C. on May 4, 1926 to parents James Andrew White and Lucia W. After graduating from a high school in Washington, White entered University of North Carolina majoring in English. At the university, she became interested in the world of theater as she participated in many school plays. She graduated in 1947 and got her Master degree from Catholic University in Washington D.C.

May 20, 2013 02:25:13 GMT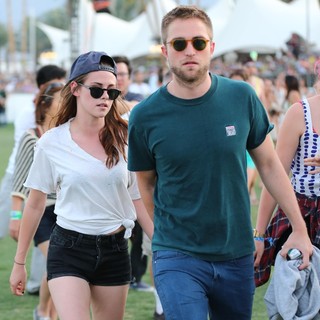 is reportedly miserable about her latest breakup from beau . After surviving a rough patch last year following her "momentary indiscretion" with married director Rupert Sanders, the " Saga" couple is now rumored taking a break again from their real-life romance.

Stewart did look strained when she was recently pictured out and about with her boyfriend. "They again went from spending every second together, to spending more time apart at their separate houses," a source told PEOPLE. "Kristen has been in a terrible mood, and it was obvious that things were not great with Rob."

May 20, 2013 01:28:25 GMT

A blue, instead of the traditional red, carpet was rolled out outside the MGM Grand Garden Arena in Las Vegas for a music celebration, Billboard Music Awards, on Sunday night, May 19. , , and all dressed to impress as they arrived at the star-studded event in style.

Miley rocked a figure-hugging Balmain jumpsuit with monochromed checkerboard pattern. The Maxim hottest celebrity of the year paired it with black Givenchy shoes and added some color to her black-and-white appearance with a swipe of red lipstick. Taylor, meanwhile, looked electric in a blue Zuhair Munrad mini dress with sheer paneling.

May 18, 2013 06:28:20 GMT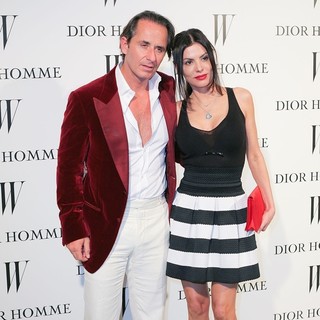 "" star Adriana De Moura is officially married to French entrepreneur and billionaire Frederic Marq, reports. De Moura and Marq tied the knot at the Coral Gables Congregational Church in Florida on Friday, May 17.

Donning a gray one-sleeved wedding gown, De Moura and Marq exchanged vows in front of 50 of their closest family and friends, including "RHOM" co-stars, Marysol Patton, Lisa Hochstein and Alexia Echevarria, who served as bridesmaids and escorted the Brazilian bride to the church.

May 18, 2013 06:00:19 GMT

is engaged to his girlfriend Lia Smith. Multiple sources confirmed the exciting news to Us Weekly. "" actor reportedly proposed to the gym instructor in early May, when they were in a vacation at Post Ranch Inn in Big Sur, California.

A source called Bartha and Smith "the cutest couple." The source gushed about the couple, "She was completely surprised by the whole thing. The trip to Big Sur, the engagement, the ring, everything. So cute."

May 18, 2013 05:27:50 GMT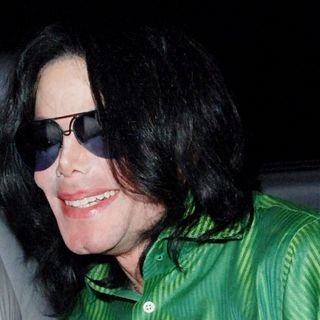 Adrian McManus thinks that committed child molestation. Sitting down for an interview with , the former maid at the late King of Pop's Neverland ranch admits that she saw her former boss treating some boys inappropriately.

"[Jackson] groomed the little boys. I think he was getting them drunk," McManus told the television news magazine. The maid who started working for the late King of Pop in 1993 then reveals how Jackson molested the boys.

May 18, 2013 04:54:57 GMT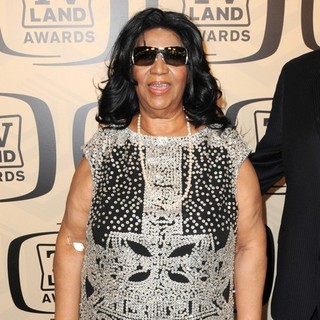 apparently is concerned about and 's baby. A TMZ photographer, who met Franklin during her outing in New York, told her about the couple's alleged plan to bring their baby on West's tour and asked if she would do the same.

The 71-year-old singer replied that she would not do it. "I wouldn't," Franklin said. She added, "I can't speak for anyone else, but I wouldn't."

May 18, 2013 03:50:44 GMT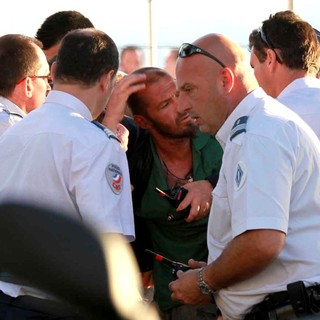 A man was arrested on Friday, May 17, after allegedly firing a gun loaded with blanks at the 2013 Cannes Film Festival. The man fired two shots into the air during a live TV broadcast, where French TV station Canal+ was interviewing Oscar-winning actor and French actor Daniel Auteuil.

According to cops, the man was found with a fake grenade and a knife. "It really appears to be a crazy guy," said a cop. The incident caused no injuries, but it did scare everyone including Waltz and Auteuil. Along with some of the audience, the two actors were seen running away from the set for cover.

May 18, 2013 03:33:40 GMT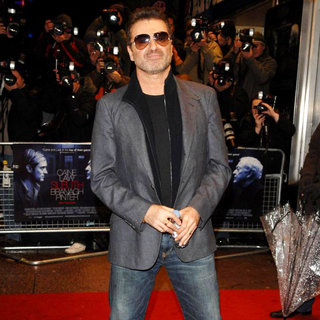 was a passenger in a single-car accident which took place in U.K. on Thursday, May 16. Daily Mail reported that an air ambulance took him to a trauma center because he was suspected having a head injury. Michael thankfully only suffered minor injuries and was released from hospital after receiving treatment.

A spokesperson for Michael, Connie Filippello, confirmed that the singer was involved in an accident. "George Michael was a passenger in a vehicle involved in a traffic accident yesterday evening. No third party was involved," Filippello said. She added that Michael had "superficial cuts" and was "fine" after the crash.

May 18, 2013 02:26:46 GMT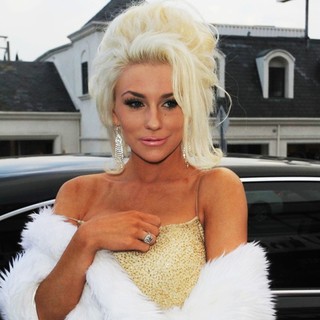 admitted she had a sex tape. Attending Shekhar Rahate fashion show in Los Angeles on Thursday, May 16, the TV personality revealed to that the video, which only features her solo, was shot shortly after she turned 18 last year. "I turned 18 in August, so you do the math," she said.

Unlike "" star , who made a large sum of money by selling her sex tape with to Vivid Entertainment, Stodden insisted that she would keep her sex tape private. "[My sex tape] is personal," she added and went on saying that the video was neither "out in the media" nor on her computer.

May 18, 2013 02:21:07 GMT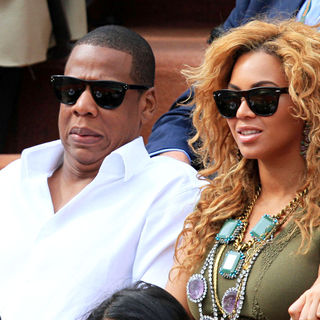 Baby Blue Ivy apparently will have a sibling. According to E! News, several sources have confirmed ' second pregnancy with husband . The pair welcomed their first child, a beautiful daughter Blue Ivy, on January 7, 2012.

Rumors about Beyonce's pregnancy sparked earlier this month during Met Gala in which the Grammy-winning singer wore a Givenchy dress. The pattern of the gown and its high-waisted style were assumed being tailored to conceal Beyonce's baby bump.

May 17, 2013 09:38:06 GMT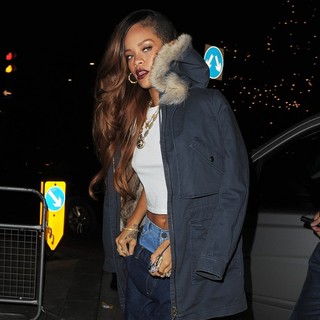 is suing U.K. fashion chain Topshop for $5 million. According to NY Post's Page Six, the Barbadian singer filed a lawsuit against the giant British retailer for selling T-shirts bearing her image without her permission. A source revealed that Rihanna's team tried to negotiate with Topshop owners for eight months over the rights to the image without success.

The source told the site that Rihanna's team "asked Topshop a number of times to stop selling her image." However, the fashion giant owned by billionaire Sir Philip Green told the 25-year-old singer that it would continue selling the T-shirts. "[Topshop's owners] buy the pictures from a photographer, but they do not pay the artist licensing fees. Unfortunately, U.K. law does not protect the artist," the source said.

May 17, 2013 09:36:26 GMT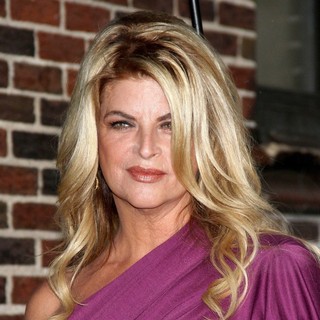 gave her response in regards to a statement made by author Robin Lewis who claimed that Abercrombie & Fitch's CEO Mike Jeffries "doesn't want larger people shopping in his store, he wants thin and beautiful people." She told Entertainment Tonight, "That would make me never buy anything from Abercrombie."

Alley added that her children would do the same. "I've got two kids in that bracket, but they will never walk in those doors because of his view of people - forget women, his view of just people," she said.

May 17, 2013 09:03:30 GMT

and are fanning the flames on the rumor that they are getting back together again. According to E! News, the young couple was spotted clubbing at Los Angeles hot spot Supperclub Tuesday night, May 14.

Bieber was there to support his DJ pal Tay James on his birthday. He and Selena reportedly arrived around 11.30 P.M. with his guards in tow and entered the club through the private back door. They held hands and danced together before leaving the club.