October 19, 2014 16:00:17 GMT

New couple alert! is reportedly dating fellow actress ("", "The L World") after splitting from actor with whom she has a one-year-old son.

"Evan is crazy about Katherine. She had a crush on her for years but now can act on it," a source tells Us Weekly. "The age difference doesn't bother her at all either. She thinks they make an amazing couple. She is head over heels and Katherine feels the same way."

October 19, 2014 15:29:16 GMT
Stephen Collins reportedly will not be charged in child molestation scandal. According to TMZ, prosecutors can't make a case against the "7th Heaven" actor due to the statute of limitations despite the fact that the 67-year-old star admitted to exposing himself to children.

Collins is under investigation after he was caught on tape making the confessions during a secretly-recorded therapy session with estranged wife Faye Grant. The case will likely be dismissed because the known cases are decades old and there is no evidence of more recent crimes.

October 19, 2014 14:49:51 GMT
Congratulations are in order for . The 27-year-old actress best known for her role as Caroline Forbes on The CW's "" tied the knot with her beau, Joe King of , in New Orleans Saturday, October 18.

The wedding was attended by her co-stars such as , , , and Michael Trevino. "Vampire Diaries" creator Julie Plec was present as well. "Vampire Wedding. Spectacular," she gushed on Twitter.

October 19, 2014 14:16:44 GMT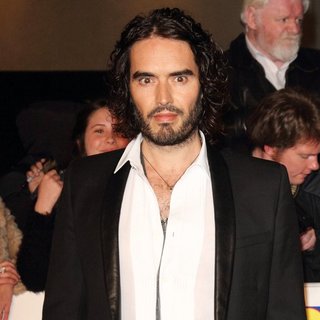 was not happy that his scheduled appearance on Sean Hannity's show was canceled. The British comedian showed up at Fox News headquarters in New York City to film an episode for his online show "The Trews" outside the studios.

The former husband of was approached by security and asked to leave. When he didn't budge, the guard threatened him with arrest. Instead of leaving, he went inside the building and asked for a tour but once again instructed to take a hike.

October 19, 2014 13:52:20 GMT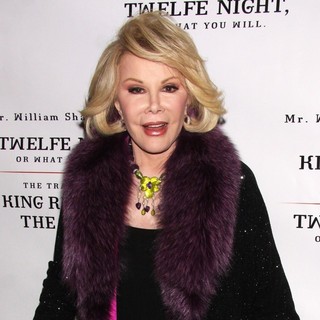 Yorkville Endoscopy in New York City could lose their license. The Manhattan clinic was under investigation over a botched surgery that led to ' death. The comedienne stopped breathing during an unplanned biopsy procedure.

"Yorkville Endoscopy LLC no longer meets the requirements for participation as a supplier of services in the Medicare program." said the Centers for Medicare and Medicaid Services, a subsidiary of the Health Department which certifies ambulatory surgery facilities.

October 19, 2014 12:46:11 GMT

landed in trouble with the law over the weekend. The former star of "Buffy the Vampire Slayer" was taken into police custody in Boise, Idaho on Friday night, October 17 while he was in town for Tree City Comic Con.

The 43-year-old actor was arrested for creating disturbance at a hotel. Police was called after he allegedly broke a decorative dish. He was charged with two misdemeanors; malicious injury to property and resisting or obstructing officers.

October 19, 2014 11:49:58 GMT

Joanne Borgella, an "" alum and a "'s Fat Chance" graduate, passed away on Saturday, October 18. The singer and plus-sized model lost her battle against endometrial cancer. She was 32 years old.

"With heavy hearts, we are deeply saddened to announce the passing of our beloved Joanne," her family announced on Facebook. "At an early age, Joanne made a choice to serve and trust the Lord; and since her diagnosis over a year ago, Joanne made a choice to also be a fighter and share her journey with the world."

October 18, 2014 06:13:53 GMT

has received one of Britain's highest honors. On Friday, October 17, she was made a member of the Order of the Companions of Honor during an investiture at Windsor Castle. The actress, who portrays Dowager Countess of Grantham on "", received the honor for her contribution to theater, cinema and television for 60 years.

Companions of Honor is awarded to very few people. The Professor McGonagall depicter in "Harry Potter" movies joins other 46 honorees which include physicist Stephen Hawking, , and painter David Hockney.

October 18, 2014 06:10:36 GMT

donates $10,000 to Cincinnati Bengals defensive tackle Devon Still, whose 4-year-old daughter, Leah, is battling neuroblastoma cancer. On Friday, October 17, Devon talked to Ellen via satellite on "" about his daughter and the support he received from the NFL.

He said of the NFL support, "It's meant everything to me, especially going to New England and seeing what the Patriots did with all of the cheerleaders wearing my jerseys to support my daughter and all of the kids that are fighting cancer. It's not only helping out my family but helping out those families as well."

October 18, 2014 05:20:13 GMT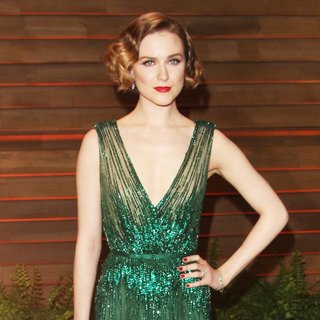 opened up on Twitter about the "uncomfortable" experience she had during a photo shoot with Vanity Fair in 2003. The "" actress revealed she "felt like meat" while posing along with , , , , , , and .

Evan's tweets came after a fan named Katie posted on Twitter on Wednesday, October 15 the Vanity Fair cover photo along with caption, "NEVER FORGET." The "" actress firstly tweeted, "I was almost in tears after this shoot. They tried that dress on me, I wasn't comfortable but they told me there was no time cause everyone else took up too much time with their fittings."

October 18, 2014 05:08:56 GMT

has debuted new look during a performance at Alexander Wang's H&M launch party in New York City. The singer, who was last seen in July, now sports slimmer figure in a photo she shared following the show on Friday, October 17.

In the photo, Elliott can be seen sporting a huge smile while wearing a black hoodie and a hat which reads, "You can't workout with us." She captioned the snap, "Just got off stage thanks @ALEXANDERWANGNY and @hmusa for having me perform I enjoyed."

October 18, 2014 04:06:36 GMT

Tim Hauser, a member and founder of Grammy-winning group Manhattan Transfer, died on Thursday, October 16. He was 72. The band's representative, JoAnn Geffen, confirmed on Friday that the singer passed away from cardiac arrest.

Tim's sister Fayette told The New York Times that the singer "had been taken to a hospital in Elmira, New York, with pneumonia shortly after arriving in nearby Corning for a scheduled performance and was later moved to a hospital in Sayre, where he died."

October 18, 2014 03:40:16 GMT
John Grisham recently made headlines following his comments about prison sentence for people who viewed child pornography. In an interview with The Telegraph earlier this week, Grisham argued that not all people who viewed child porn are pedophile and that prison sentence might be too harsh, sharing a story of a friend who received 3-year jail sentence after downloading child porn when he was drunk.

The friend now has spoken out. Speaking to Daily Mail, Michael Holleman said that he deserved his jail sentence despite Grisham's defense. "I did something wrong and I don't have a bit of resentment about the way I was treated," he was quoted as saying.

October 18, 2014 03:06:13 GMT

took to Instagram on Friday, October 17 to slam . Donald posted a video of him mocking the former husband of , captioning it, "@katyperry will do much better."

The businessman, who is best known for his role on "", said in the video, "I watched Russell Brand on television the other night. What the hell was Katy Perry thinking when she married this guy? What a loser he is."

October 18, 2014 02:49:01 GMT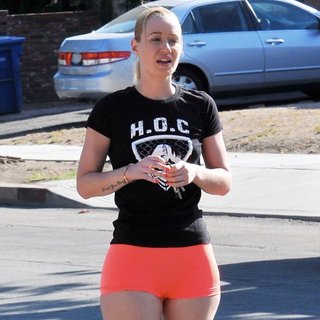 apparently has a lot of problems these days. On Friday, October 17, the Australian star took to Twitter to talk about her court battle against her ex-boyfriend Hefe Wine who filed for "divorce" from her. Wine said he and Azalea had common law marriage, but the "Fancy" hitmaker reacted to the claim saying that she never agreed to be married.

"I've settled 2 old contracts privately. Both got a very fair sums & went on about their lives. Real cases are handled in court, not the press," she started. "My lawyer agreed to be served 'divorce' papers but they want to hire someone to serve me in person, probably so it can be another TMZ story."