November 21, 2014 08:00:57 GMT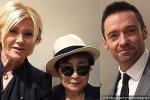 and his wife Deborra-Lee Furness were in attendance to support at the launch of UNICEF's new #IMAGINE campaign in New York on Thursday, November 20. The #IMAGINE campaign used 's song "Imagine" as an anthem.

Clearly honored to have participated at the event, Hugh shared on Instagram a photo of him, Deborra-Lee and Yoko. He captioned it, "Incredible morning supporting @UNICEF and @IMAGINEPROJECT with Deb and I the extraordinary YOKO ONO." He also posted a picture of him and along with caption, "Can not stop laughing!! With my mate @IAmSteveHarvey."

November 21, 2014 07:29:22 GMT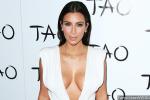 is forced to cancel her trip to India due to "visa issues," local media reports. The "" star was expected to make an appearance on "Bigg Boss", India's version of "", on Saturday, November 29 but she sadly had to ax the plan.

"To all my wonderful fans in India, I'm so disappointed I wasn't able to come to India as planned. When the opportunity presented itself to make the trip, there was a short window to coordinate all of the elements necessary to make it happen. Unfortunately, time ran out so the trip has been canceled. I look forward to rescheduling and meeting everyone soon," she said in an Instagram post on Thursday, November 20.

November 21, 2014 07:01:20 GMT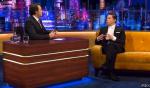 will retire from comedy at the end of his current "Monsters" tour. Lee announced his decision in an interview with on "The Jonathan Ross Show", which will air on Saturday, November 22.

When asked whether he has a "game plan" following his current tour, Lee replied, "This is it. Finished... It's the end." Jonathan then said, "I wouldn't have asked if I knew that was the answer. You're not going to tour anymore?" to which the star of "" responded, "No, I'm not doing anything. This is it. Yeah finished."

November 21, 2014 06:35:41 GMT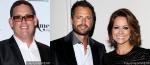 Mike Fleiss, the creator of "", was charged with disturbing peace on November 18 after he allegedly harassing his neighbors, "Baywatch" star and his wife . The Los Angeles Sheriff's Department issued a citation.

A spokesperson for the Los Angeles District Attorney's Office confirmed the charge on Thursday, November 20. "On or between Aug. 1, 2014 and Sept. 27, 2014, the crime of disturbing the peace by loud noise, a misdemeanor, was committed by Mike L. Fleiss, who did willfully, unlawfully, and maliciously disturb another person, to wit, David Charvet by loud and unreasonable noise," said the spokesperson.

November 21, 2014 06:09:21 GMT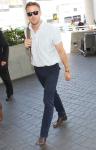 has been granted a restraining order against woman who has been stalking him for the past three months. According to a report by TMZ, the woman named Grace Marie Del Villar is now ordered to stay at least 100 yards away from Gosling, , their daughter and his sister Mandi after her harassing actions.

Del Villar has been sending packages and e-mails to the star of "". One of the packages contained a torn-out magazine featuring a photo of Mendes. Del Villar included her contact address.

November 21, 2014 05:58:57 GMT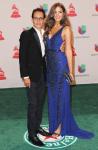 and his new wife Shannon De Lima made their red carpet debut at the 15th Annual Latin Grammy Awards in Las Vegas on Thursday night, November 20. In some pictures obtained by , the newlyweds were not shy to show their PDA, locking lips in front of everyone.

Marc wore an unbuttoned white shirt paired with a black blazer. The "Vivir Mi Vida" singer completed his look with dark-colored jeans and a pair of black shoes. Shannon, meanwhile, donned a cobalt-blue embroidered back-less long dress. The 26-year-old model completed her look with silver clutch and matching heels. The couple, who got married in an intimate ceremony in Dominican Republic on Tuesday, November 11, also flashed their wedding rings.

November 21, 2014 04:18:34 GMT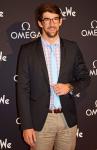 A woman who claims to be ' girlfriend opened up about being born intersex in a recent post. In a lengthy post sent out on November 13, the woman named Taylor Lianne Chandler talked about being born intersex, which according to the Intersex Society of America is "conditions in which a person is born with a reproductive or sexual anatomy that doesn't seem to fit the typical definitions of female or male."

"I was born intersex and named David Roy Fitch at birth. By the time I could walk and talk I made it clear I was a girl and dressed as one. In my early teens I was medically diagnosed and went on testosterone blockers, at 15 estrogen enhancers," she wrote. "My birth certificate was modified along with my name while I was a teenager, prior to any corrective surgery."

November 21, 2014 04:16:26 GMT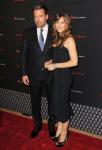 was honored with the Global Child Advocate Award at the Save the Children Illumination Gala, the annual charity event which was hosted by his wife , on Wednesday, November 19 in New York City. Ben received the award for establishing the Eastern Congo Initiative.

Before receiving the award, Ben praised Jennifer who dedicated her time to raise their three kids while maintaining her career and charity work. He said, "She's been really smart about choosing her projects, doing '' or 'Alexander and the Terrible [Horrible, No Good, Very Bad] Day', smart, good movies that luckily have been successful. And then, they're not so time-consuming that she can't do this work and be there for our kids, which is the most important thing to her."

November 21, 2014 03:23:52 GMT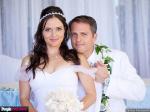 has married her attorney boyfriend Scott Sveslosky. A representative for the former star of "Wonder Years" and "" confirmed to that the couple exchanged vows in an intimate ceremony on Saturday, November 15 in Kauai, Hawaii. The pair's nuptials was attended by 25 family members and close friends.

The bride looked beautiful in a white, off-shoulder wedding dress by designer Alfred Angelo. Wearing a bejeweled headband, McKellar completed her simple look with a pair of earrings and a necklace. The groom, meanwhile, looked dapper in an all-white outfit.

November 21, 2014 03:11:02 GMT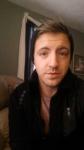 came out as a gay online on Thursday, November 20, hours after fellow country singer Ty Herndon's . In a five-and-a-half minute video posted on YouTube, the "One Voice" hitmaker explained his decision to publicly come out.

"Today a fellow country artist and friend made it easier for me to make this video," he began, "And I wanted my fans who have stuck by me for many, many years to know. I took a long time to grow in country music, and I took a while to grow up and recently released some new music."

November 21, 2014 02:31:17 GMT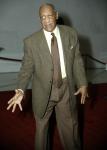 's lawyer has reacted to the chorus of women claiming to be assaulted by the comedian in the past. On Thursday, November 20, Cosby's lawyer Martin Singer released a statement after two women and "One Flew Over the Cuckoo's Nest" actress Louisa Moritz came forward with their stories.

As quoted by Variety, Singer said Cosby became a victim of "media-driven feeding frenzy." "People are coming out the wood work with fabricated or unsubstantiated stories about my client," Singer said. "This continued pattern of attacks has entered the realm of the ridiculous."

November 21, 2014 02:11:34 GMT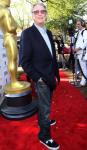 Mike Nichols, the award-winning director who was married to ABC news anchor Diane Sawyer, died suddenly on Wednesday evening, November 19 at the age of 83. James Goldston, president of ABC News, announced the sad news on Thursday morning.

"He was a true visionary, winning the highest honors in the arts for his work as a director, writer, producer and comic and was one of a tiny few to win the EGOT-an Emmy, a Grammy, an Oscar and a Tony in his lifetime," James said in a statement, "No one was more passionate about his craft than Mike."

November 20, 2014 22:49:18 GMT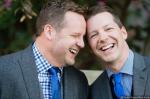 secretly married his longtime partner Scott Icenogle last week. The actor announced his marriage on social media Thursday, November 20. "Here's a #TBT photo of Scotty and me getting married last week. Took us 8 years but we did it!" he tweeted.

44-year-old Hayes came out as gay in a 2010 interview with The Advocate, saying that he was comfortable and content with his life. "I spend time with a special someone in my life," he said back then, without naming his partner. "That's it. That's all I need. I don't need events. I don't do a lot. I live my life like an 85-year-old man. I'm just quiet. It's fantastic."

November 20, 2014 22:41:25 GMT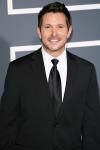 Ty Herndon comes out of the closet. The 52-year-old country music singer opens up about his sexuality to public in an interview with PEOPLE. "I'm an out, proud and happy gay man," he announces.

He recalls the first time he wondered about his sexuality. "I was 10, sitting in church and horrified that I might be a homosexual," he remembers. "Whatever that word meant, I knew that I probably was one. And I know there's a lot of those kids still out there. Telling my story is an opportunity to help just one of them."

November 20, 2014 22:00:16 GMT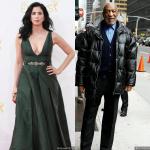 sets the record straight on the joke she made about rape scandal on Twitter. The stand-up comedienne makes a revision to her earlier joke after getting mixed reactions from her online followers.

"Bill Cosby gave me one of those 'don't be dirty' lectures but I was unconscious & he was talking about my a-hole," she initially tweeted. "Too soon," one commented, while another replied, "Your joke makes light of women's actual pain. Not OK."