August 23, 2008 02:29:42 GMT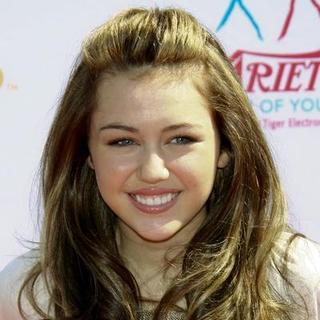 Planning to turn 16 in style by holding a birthday bash at California's Disneyland October later this year, shares her wish list with Radio Disney. Previously admitting that she wants a car for her upcoming birthday, she reveals that she also wants Wii Fit and a puppy.

Describing the brand new car she's been dreaming of, Miley told Radio Disney on August 21 that she "definitely want to get something bad on the road." She went on detailing that the car must be "big enough for all my friends and to scare all the cars away from me. I'm a good driver but it's everyone else that I'm worried about!"

August 23, 2008 02:27:19 GMT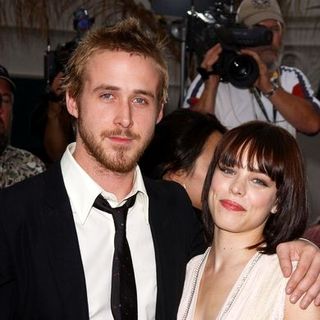 Apparently good at keeping the gossip guessing about the status of their relationship, and have been caught on camera having their public display of affection during a breakfast date in Toronto. Their reunion comes weeks after mounting rumors that they have rekindled their romance and thus officially confirms they're back on.

Rachel and Ryan were seen getting up close and personal, kissing and feeding each other during a breakfast near the actress' home in Toronto, Canada on Thursday, August 21. The pair were seen cuddling, holding hands and kissing before and after breakfast. Rachel even was seen enjoying her time sitting on Ryan's lap during the outing.

August 22, 2008 09:46:46 GMT

Though the official cast of "Dancing With the Stars" season 7 won't be announced until August 25, the alleged list has been leaked out. According to GossipSauce.com, the hit ballroom reality series will have celebrities from former member to Hollywood socialite .

Joining the two in the rumored cast ensemble are four television stars, two singers, three athletes, a comedian Jeff Ross and a model . The TV stars include "All My Children" star , television star Ted McGinley, primetime Emmy Awards-winner Cloris Leachman and the Jake Ryan of "Hannah Montana" series .

August 22, 2008 08:49:36 GMT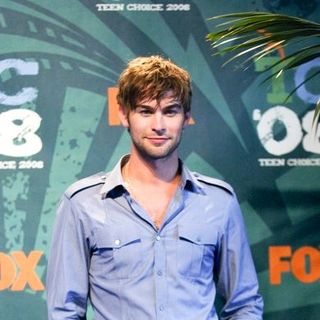 Becoming a starlet and young ladies' dream man, did admit that he kicked off his acting career from nothing. In an interview with on his KIIS-FM show, he openly revealed that he used to work as a valet driver during his early days at Pepperdine University. Worse, he even admitted that he wasn't even good at it and often stole gum from his customers.

Being asked by Ryan if he had to wear a red vest when doing his job as valet driver, Chace said "I wish. I was the rookie...I was running everywhere." On stealing gum while doing his job, the TV actor revealed he used to steal "a lot of gum, actually" from customers' glove compartments.

August 22, 2008 06:46:47 GMT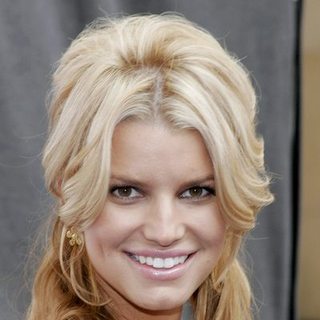 Pop-turns-country singer has spoken out against 's recent claim that ex-boyfriend is still calling her despite the fact that they have split for months and he's already dating Jess. Insisting the American Idol champion's claim as false, Jess claimed that she and Romo "laughed" when they first heard that.

Underwood told Allure magazine in an interview for its September issue that Romo still calls her sometimes, but she doesn't always pick up the phone. "The phone will ring and it'll be him, and I'll maybe not answer," said the songbird of the Dallas Cowboys quarterback.

August 22, 2008 06:43:37 GMT
For quite a long time, has been the only member of the popular '90s girlband, "", who doesn't have a child of her own, but that status seems to be left behind soon. Latest report related to the singer once nicknamed Sporty Spice has claimed that the 34-year-old is expecting her first baby with her partner of six years, Thomas Starr.

Hypening up the rumor of her pregnancy, a friend has allegedly told British's Daily Mirror about Mel C's excitement. "Melanie is over the moon at the prospect of becoming a mum for the first time," so claimed the pal. "The girls are so pleased for her and have said they're only a phone call away to pass on any parenting tips. Melanie loved being around their kids on the band's recent tour and is delighted she's now one of the gang."

August 22, 2008 04:52:35 GMT

They've been playing elusive about the many romance rumors addressed to them and their representatives also denied that they are an item. But, dating rumors keep mounting on the street and adds fuel to the talk with him being spotted attending 's recent concert.

Swift was due to perform at ' concert in the West Palm Beach Cruzan Amphitheatre on Sunday night, August 17. And Joe was seen by an onlooker to be attending the show only five minutes before the country music singer took the stage, singing her hit single, "I'm Only Me When I'm with You."

August 22, 2008 03:43:55 GMT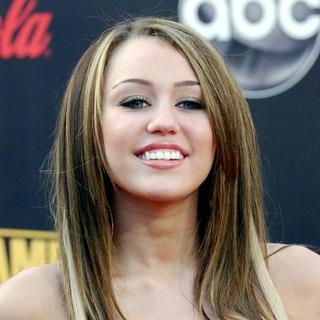 It won't be until November 23 later this year that will turn 16 years old. But, the actress-singer has had a big and fun plan to mark her birthday. She's going to celebrate early, holding a bash at California's Disneyland on October 5 for friends and fans to attend.

On having a birthday bash at the resort, Miley told Entertainment Tonight that she loves roller coaster very much and so wants to have fun with it during the day. "I love roller coasters," so she said. "I only turn 16 once, so it's going to be an awesome party with my favorite rides, hanging out with friends, fireworks and more."

August 22, 2008 03:00:08 GMT
It was just last weekend that and made their union official in a private nuptials, but the couple have talked about having kids already. Discussing on the option, they openly share their story and hope to People magazine in its latest issue, which features their wedding album and exclusive interview with them.

Considering to have children to form a family, Portia admitted that she and Ellen "go back and forth" with the thought. "I don't know if it's our immediate future. It's something we talk about every few months," she revealed further.

August 22, 2008 02:07:52 GMT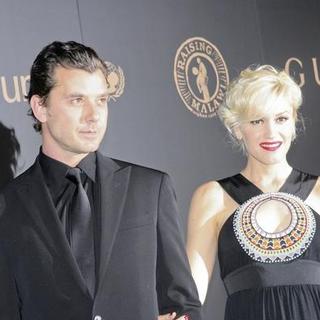 The long-awaited second baby of and has been born. The singer gave birth to a baby boy Thursday, August 21 at Cedars-Sinai Medical Center in Los Angeles.

The happy couple named their newborn infant Zuma Nesta Rock Rossdale. He was born at 12:46 P.M. and weighed 8 1/2 lbs. He joins older brother Kingston, who turned 2 in May.

August 21, 2008 08:47:26 GMT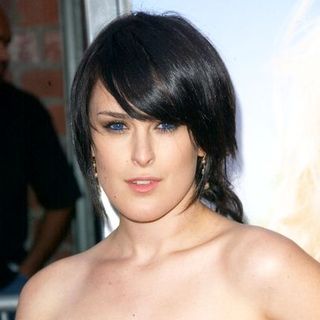 Returning home to Los Angeles after attending the screening of her latest film "" in New York City on Monday, August 18, was seen at LAX with a guy who supposedly is her boyfriend. The two were seen loving it up during their time at the airport.

Rumer, who's the daughter of famous celebs and her then husband , was seen wearing a white t-shirt, grey scarf, black trousers, and grey flat shoes. She looked relax, enjoying her time to chat with the guy, identified as Michael Alberti.

August 21, 2008 07:48:06 GMT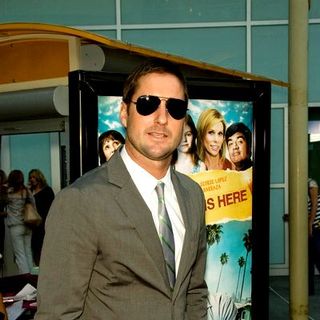 Rarely making media headlines with his love life, is reported to have been dating a lady who used to be a basketball player during her school years. The woman is identified as Meg Simpson and various gossip websites have claimed that she's 6 foot tall, only 2 inches shorter than Luke.

More about Meg, she reportedly is 28 years old, has blonde hair and used to play basketball at Yale. She met Luke for the first time at a sports event at the University of Pennsylvania in July. The actor actually went there with fellow movie star . Yet, it is claimed that he spent most of his time there having a conversation with her.

August 21, 2008 07:12:48 GMT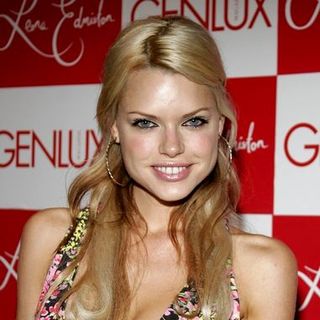 Australian model has been said to be given a hefty offer to bare all in Playboy magazine. Latest report concerning the former girlfriend of 's guitarist claimed that the 28-year-old is weighing her options for the proposed $1 million bid for her stripping nude in the men's magazine.

Monk who has once appeared in "" allegedly has been approached by Playboy editors since they believe she could boost their sales. To Star Magazine, Monk's friend said, "They think she'll break sales records. Especially in Australia." Further on the story, Star reported that this is not the first lucrative deal thrown by Playboy to Monk. She was given a huge offer when she was engaged to Madden, but she didn't take the deal because Madden didn't approve of it.

August 21, 2008 06:54:15 GMT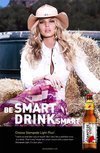 Having already had her own line of hair extensions, designer shoes plus an upcoming dress collection, is lending her celebrity status to sell yet another product. The actress-singer is recruited as the new spokesperson for Stampede Light Plus beer, which is made by Dallas' Stampede Brewing Co.

"[As an entrepreneur,] I'm always looking for ways to diversify my portfolio with good ideas and good people," Jess said in a statement about her partnership with the company. "[But] yes, I work out and take care of myself. I also like a cold beer once in awhile."

August 21, 2008 04:32:40 GMT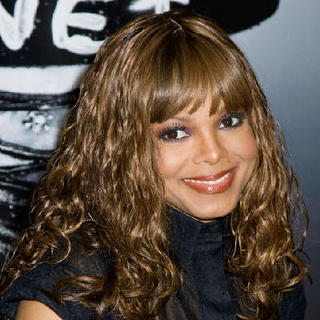 The planned lingerie line, reportedly is working on, has come to fruition. Speaking about the project, the singer shares details of her design in a press conference with USA Today, detailing on the line's name, launching date, concept and many more.

"People have come to me with other ideas, but lingerie is a passion for me, and just like music and acting, I can't do it unless I put into it," so Janet said on starting her own line of lingerie. Naming the line after her 1987 hit, "Pleasure Principle", Janet creates it with the help of Australian lingerie designer Bruno Schiavi, who helps designing "Dr. 90210" doc Robert Rey's line, called Dr. Rey's Shapewear.