October 30, 2008 03:48:52 GMT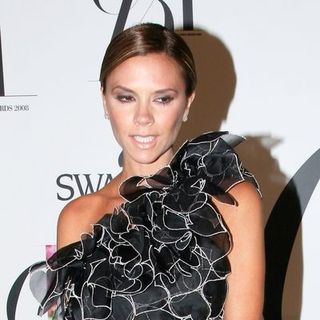 is following in her husband 's footsteps as the new model of Emporio Armani women's underwear. She thus becomes the first ever international celebrity who has been chosen to model the range, which was originally launched more than twenty years ago.

Emporio Armani announced on Wednesday, October 29, Victoria will model the new spring/summer collection of the brand's bras and knickers. Her ads will appear on posters, billboards and in glossy magazines early next year.

October 30, 2008 03:00:56 GMT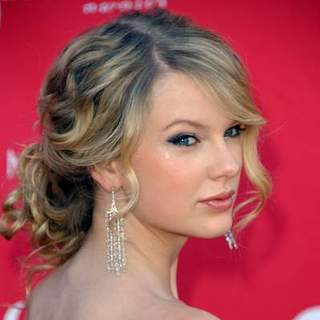 Country music singer is the latest celeb to get dolls treatment as multi-brand company Jakks Pacific is creating a new fashion dolls collection of her. The new version shows Swift's replica sporting her real trademark long-blonde hair. It is dressed in blue gown with matching heels. As for this version, it also comes with the replica of Swift's trademark bedazzled guitar.

Swift's latest fashion dolls will be made available for purchase at nationwide for just under $15. The collection reportedly comes in advance of her sophomore album, "", which is set to be released in the U.S. on November 11.

October 30, 2008 02:49:28 GMT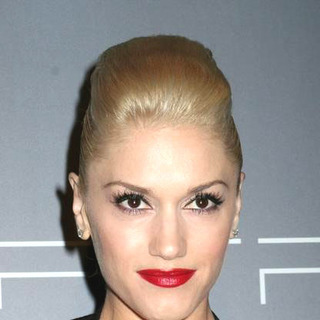 The first public pictures of 's second son, Zuma, have made their rounds on the Internet. The snaps were taken when Gwen and her musician husband took the two-month-old boy to a library in Beverly Hills on Wednesday morning, October 29.

Zuma was spotted sporting a white top, just like his father, and a dark-colored pants. He also wore a pair of red shoes. And as apparent on , he has blonde hair just like his singer mother.

October 30, 2008 01:41:45 GMT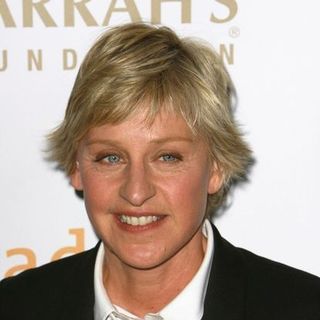 During a scheduled appearance on "", which aired Thursday, October 30, was offered by to get his hair cut. The talk show host even pulled out a clippers and asked the young actor if he would like to get a brand-new, short haircut.

Zac, at the beginning of the chat show, jokingly told Ellen that he modeled his hair after hers, saying "I actually modeled it [after] Ellen season 2." "Smart," Ellen responded. "So you're copying me?" To that he admitted, "I am in fact."

October 29, 2008 08:39:16 GMT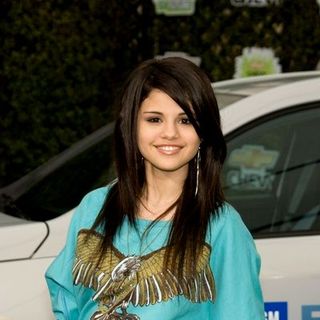 stopped by 's TV show "" for a scheduled interview, aired on Tuesday, October 28, talking about several issues, from the birthday gifts she got for her 16th birthday to the things that keep her down to earth despite her worldwide fame. She, additionally, also gave the audience some tips to make sure they have a great moment for the approaching Halloween festivity.

Asked by Rachael on what makes her really down to earth though she is idolized by many people, Selena gave credits to her parents, claiming their effort to have her doing the daily households, like setting up the garbage, doing the dishes, and cleaning her room just like many other kids at her age, really helpful to make her stay humble.

October 29, 2008 07:03:51 GMT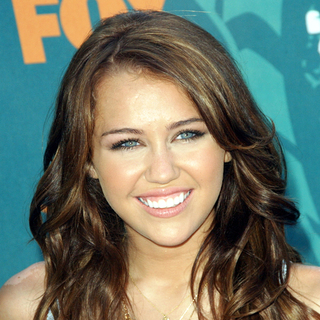 has hinted she doesn't mind being compared to her predecessors and despite their much publicized public breakdown. Speaking on how she is feeling with the comparison, she told reporters in Germany amidst tour for her new album, "", "I just think that they are super successful, and hopefully when I am compared to them, it's them [...] career-wise because they have all been super successful and had amazing careers."

Asked to utter her opinion about Britney and Lindsay, Miley openly praised them as "really talented." Specifically referring to Britney, she said, "I don't know about around here, but at the Video Music Awards and everything, Britney Spears has been taking all the awards home and has really had quite a comeback."

October 29, 2008 06:10:02 GMT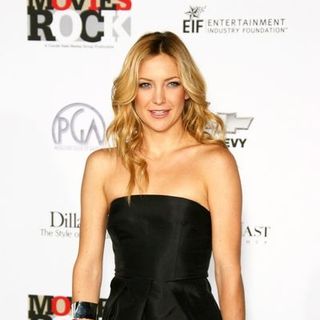 Halloween celebration came early for , who on Saturday, October 25, hosted a costume party for her celebrity friends to attend. The party was held at her Pacific Palisades home and there were about 200 people in attendance.

A photograph was obtained by People magazine, showing Kate's home being decorated with pumpkins, spider webs, witches and even severed heads hanging from the trees. A guest who happened to be at the star-studded party told People, the pool, located in the backyard, was covered and made into a dance floor.

October 29, 2008 05:00:28 GMT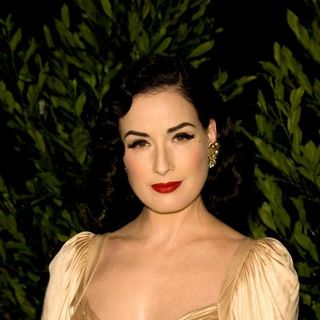 The so-called burlesque queen, , has revealed her plans for the upcoming Halloween, telling Britain's Channel 4 she is planning to dress in jeans and t-shirt for the yearly annual festivity. "For Halloween, I'm going to look like a normal girl, put some bronzer on, some spray tan on and wear some jeans," so she says.

Dita, in her everyday life, opts for the vamp look and spends most of her time wearing corsets, stockings, and high heels. She also beautifies her look by applying flame-red lipstick on her lips. Those have become her trademarks and are highly associated to her career as exotic dancer.

October 29, 2008 04:26:29 GMT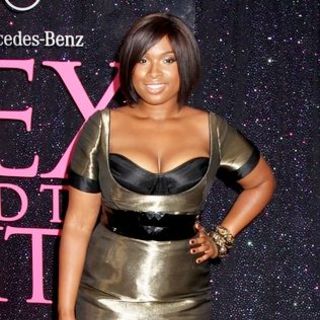 Condolences and messages of support haven't stopped coming in for and the rest of her family following the tragic deaths of her mother, brother, and nephew, with the latest offering their prayers are and . In addition to both music stars, Hudson's "" co-star Mario Cantone also offers his words of wisdom related to the case.

"It's insane," actress-singer Ashanti told MTV News on Monday night, October 27, when referring to the tragedy that Hudson has experienced. "I can't even express it, the pain that she must be going through. I can't imagine going through that. I just pray that she's strong and she takes the time to heal herself. My prayers go out to her and her family. God bless."

October 29, 2008 03:26:30 GMT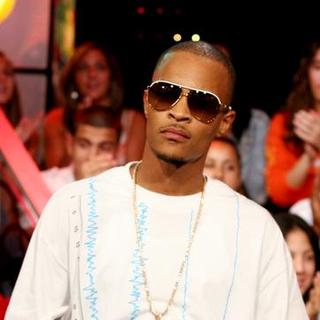 Keeping his interview with "" real and honest, came clean about his personal life and most of all, sex life, claiming he lost his virginity when he was merely 11 years old. He, moreover, also opened up about his arrest for gun-possession charges and upcoming years-long jail sentence for pleading guilty to the case.

About losing his virginity at such a very young age, the rapper told talk show host , "I'm embarrassed." He went on saying, "I'm sorry ... If it makes it any better we had two kids together later on."

October 29, 2008 02:54:45 GMT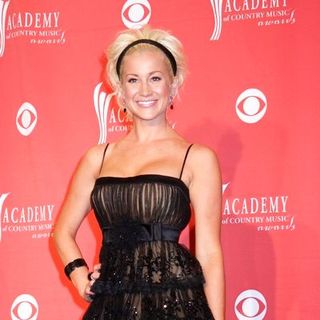 has turned her back on meat and becomes a vegetarian. Opening up about her new eating habit, she tells People magazine she's been seeking advice from fellow "" alum, , who's also a vegetarian.

"Most country girls do like their meat!" the country music singer said when recalling her root. "I used to eat steak rare all the time. I'd just throw it on the grill for two seconds, flip it over and it was done and everyone was like, 'That's so gross - that thing is still moving!'"

October 29, 2008 02:09:39 GMT
The Cook County Medical Examiner's office confirmed Tuesday, October 28 that the death of 's nephew, 7-year-old Julian King, was ruled a homicide. Citing an ongoing investigation, the authorities didn't provide details about on which body part the child suffered wounds or how long he had been dead.

Julian, the son of Hudson's sister Julia Hudson, was declared missing soon following the killing of Hudson's mother Darnell Hudson Donerson, 57, and older brother Jason Hudson, 29, last Friday, October 24. An Amber Alert had been issued for him and a $100,000 reward had also been offered by his family for his safe return.

October 28, 2008 09:48:38 GMT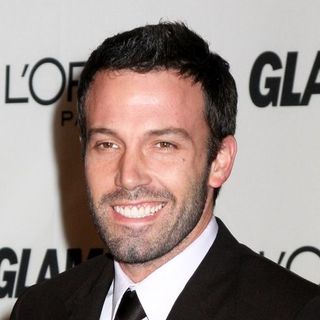 and his actress wife took their daughter Violet for a family dinner at the Brentwood Country Mart, when the actor suddenly got angry and attempted to lung at one photographer's camera. The incident, first reported by X17 Online, took place as the celebrity couple was heading to their car outside the venue. No exact date is given though.

Ben, Jennifer, and Violet were all seen wearing casual outfits. The celebrity mother, who is pregnant with a second child, entered the car first while Ben put Violet in the rear seat of their SUV. Neither of them offered a single word for the photographer who asked them several questions.

October 28, 2008 07:35:17 GMT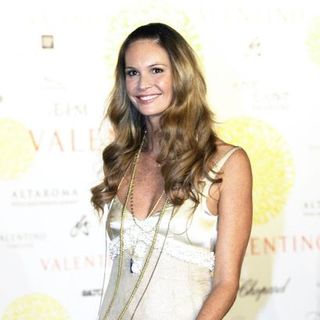 Putting to rest the false Internet reports claiming she is dating convicted drugs trafficker Brian Burgess, has on Monday, October 27, issued a statement through her legal attorney, denying "there is any romantic association" between her and the British-born businessman. She even threatened to take legal action against any media outlet that reported the false story.

"Miss Macpherson emphatically denies that there is any romantic association between her and Mr Brian Burgess," an attorney for the Australian supermodel said in a statement. "Miss Macpherson is disappointed her friendship with Mr Burgess has been so casually misrepresented for commercial sensationalism. Furthermore Miss Macpherson has a reasonable expectation of privacy in relation to her personal life; in the absence of a romantic element, the publication of the photograph and the innuendo created by it is a gross interference of Miss Macpherson's rights."

October 28, 2008 06:39:09 GMT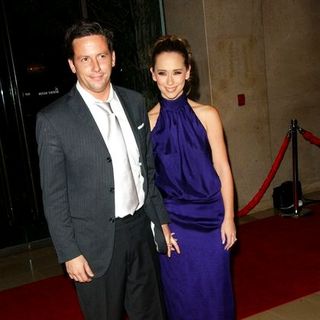 Admitting to love Halloween and consider it as a big thing, has revealed her Halloween plans, telling Entertainment Tonight that she and her fiance will dress up as and . The actress even insisted she's serious with the plan.

"We're just gonna have lots of babies!" the 29-year-old beauty jokingly said. "And I'm going to look really sultry and really drop dead gorgeous."