November 11, 2008 08:15:04 GMT
, , and write a brief message, posted on their MySpace blog, telling fans what they've been doing these days and thanking them for their outpouring support and love that help catapulting them to stardom. The threesome write the message at an undisclosed beach while they're enjoying some time off from their hectic work schedule.

"Hey everyone!" the start their message. "We are writing this from the beach ... doing nothing! First time we have stopped in a while. Can't get better than this. We are already feeling refreshed."

November 11, 2008 07:37:58 GMT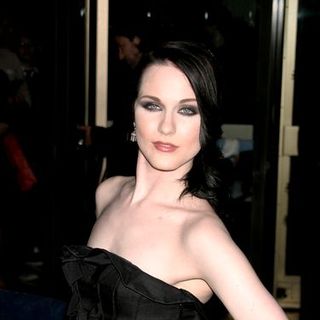 Though she no longer dates , admits she will "always love and respect" the goth rocker. The 21-year-old actress told US Weekly at Hollywood Life's Behind the Camera Awards at The Highlands on Sunday, November 9 in Hollywood that she perceives her split from Marilyn not as "a bad thing", reasoning, "It's life - it happens."

On the mounting rumors claiming she dumped Marilyn after he kicked her brother, Ira, out of his guest house, Evan commented, "it's not the nasty thing everybody thinks it is." She went on insisting that she and Marilyn "got incredible things going on right now" adding, "I'm doing fine, you know, as best as can be expected."

November 11, 2008 06:57:17 GMT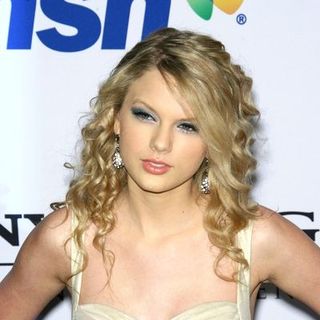 Popularity brings change for , who admits that she finds it hard to shop for underwear without being followed by people. She admitted to Women's Health magazine in a recent cover story she finds her fame has given her hard time buying undies.

Taylor shared her bad experience to the print media, saying that while paying a visit to Victoria's Secret store recently she found out there were 15 people looking at her. They all had their "camera phones out, waiting to take a picture of which kind of underwear I'm going to buy. 'Think she's a small or an extra small?' I wanted to be like, 'Uh, guys? I can hear you!'" she stated.

November 11, 2008 06:17:26 GMT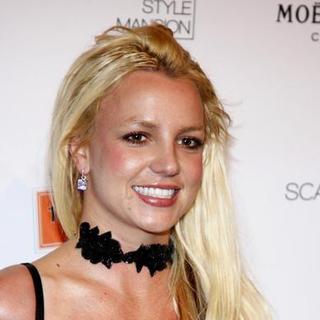 ' youngest son Jayden James has been released from the Southwest Mississippi Regional Medical Center, where he's been treated over the weekend for what was cited as "a terrible allergic reaction." The 2-year-old boy was photographed being carried away by his pop superstar mother into a waiting car outside the hospital at about 6 P.M. Monday, November 10.

In , it can be seen that the mother-son duo was escorted into the SUV by a police and security. One eyewitness testified to have seen Britney looking "totally exhausted."

November 11, 2008 05:05:41 GMT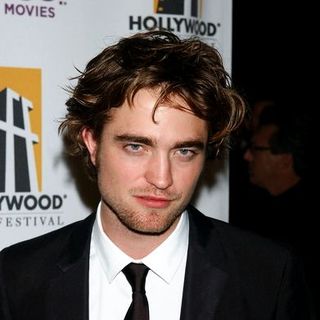 MTV News has recruited 19-year-old Laura Culpepper, whom it claims as "" superfan, to interview its main cast and to ask him several random questions, like his favorite color and singer just to name some. The several questions given, indeed, demand spontaneous answers from the movie hunk.

When Laura asks him, "If you could collaborate with any musician, dead or alive, who would it be?" Robert says, "" without mentioning the reason. After that asked about the superhero power he would like to possess in real life, he tells Laura, "Flying, obviously. Everybody wants to fly. Flying is the best." Coming to the next topic, which is about his favorite color, Robert admits, "I don't know" before then quickly adding, "Gray, maybe?"

November 11, 2008 04:06:40 GMT
Actress-singer addresses the long persistent rumors of her sexuality, saying "Maybe. Yeah" when asked if she's a bisexual, but says "No" when asked if she's a lesbian. Featured on the cover of the December issue of Harper's Bazaar, she has a tell-all interview session with the publication, the excerpt of which has hit the web Monday, November 10, spilling the beans on some private matters, like her relationship with celebrity DJ and the drama in her family.

Refusing to talk about her love life, Lindsay says, "I feel like it jinxes it." She goes on explaining, "It's hard. The second I start talking about whomever I'm seeing, a month or two later it's failed." Then asked about a possible future wedding, she admits she would "eventually" have one, but whether that will be with a man or a woman, "I don't know," she adds.

November 11, 2008 02:53:00 GMT

Nominations for the yearly People's Choice Awards have been unveiled and young stars, like and , are counted among many of the award's contenders. Both Disney stars will compete for a new award category, Favorite Star Under 35, which is presented to mark the award show's 35th anniversary and People magazine's 35th year in existence.

Totally, there are 32 names listed in the new award category. Some other famous celebs who also make the list include , , , , , , and just to name a few.

November 11, 2008 01:55:29 GMT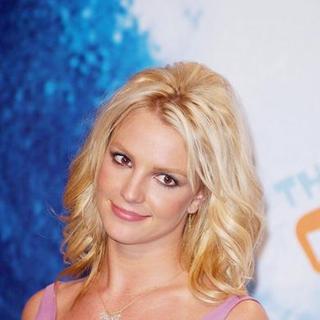 Jayden James, the 2-year-old son of , reportedly is "doing fine" following a hospitalization over the weekend for what was cited as "a terrible allergic reaction." The tyke is expected to be discharged from the hospital Tuesday, November 11.

Britney and her boys, Sean Preston and Jayden, arrived in her hometown of Kentwood, Louisiana Friday morning, November 7 for family time. It was the first time that the pop singer has been allowed to leave California with the boys since her ex-husband was granted the full custody of them in July. Also joining Britney and her sons were her mother Lynne Spears, father Jamie Spears, and brother Bryan Spears.

November 10, 2008 09:04:50 GMT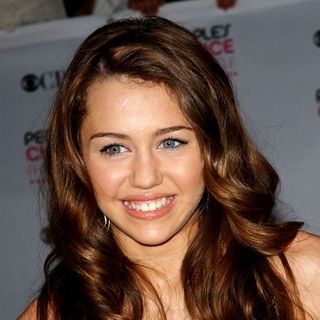 reveals another bad experience beside cleaning the toilets when she was still 11 and having her wig burned, telling Top Of The Pops magazine she can't stand sharing the bathroom with men because they are untidy. "I'm never getting married because I can't take sharing a bathroom!" the publication quotes her as saying.

Miley goes on telling her story, "There were five of us on the tour bus recently and we all shared one bathroom. I shared it with three boys, included my dad. It was horrible. I'd have all my make-up out and someone would put their toothbrush on top of it - that's disgusting!" Worse, "my brother used my toothbrush to comb his eyebrows one day. I was like, 'This is getting seriously ridiculous. I'm getting my own bus because I can't handle this!'" she adds.

November 10, 2008 08:13:44 GMT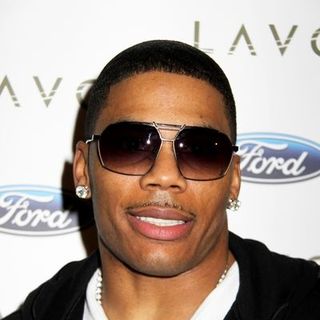 Dating R 'n' B singer for quite a long time, it wasn't until recently that broke his silence about their relationship, saying their romance is 'serious.' "That's the thing between me and her, we just like having fun," the hip-hop artist told People at the Lavo club in Las Vegas, where he was celebrating his 34th birthday recently.

"I think it's always serious when you can hang with a person continuously and [still] have fun," Nelly continued saying. He didn't go into further details though.

November 10, 2008 07:11:32 GMT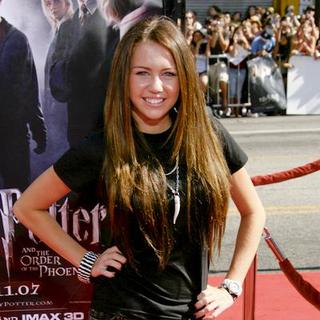 Father-daughter duo, and , have the same tone when they talk about underwear model . In an interview with Access Hollywood's Nancy O'Dell both of them only have good things to say about him.

Miley, who prefers to play it coy when asked about her alleged romance with Justin, simply tells Nancy her relationship with the hunk is "very good" and she's "very, very happy" with it. "He's very cute, by the way," Nancy tells the "" star about what she thinks of Justin. To that, Miley says, "Thank you very much, I think so, too."

November 10, 2008 06:13:44 GMT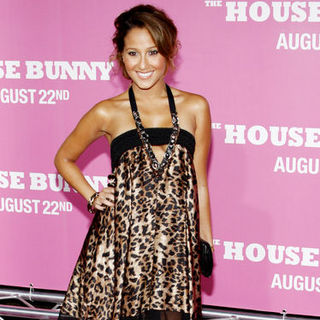 , one of the members of the singing group , has issued a public apology dedicated to her fans soon after her racy pictures hit the Internet. The pics that show her wearing only bra and exposing her naked bottom to the camera reportedly are intended to be sent to her boyfriend Rob Kardashian, the younger brother of celebrity socialite .

Setting the record straight on the circulating nude pics of Adrienne, her spokesman Jonathan Jaxson has issued a statement, explaining, "The photos that have surfaced of Adrienne Bailon were stolen from her laptop over a week ago at an airport in NY and sent to several media outlets." Jonathan reveals further, "These photos were taken in private. Adrienne will be pursuing legal action against the person or person's sending these private photos out."

November 10, 2008 04:40:06 GMT
Amidst her very hectic schedule, manages to take some time off to have fun with her old friends. Interestingly, she videotapes the moment and writes a simple post about it that read, "so i was at home with all of my old friends i grew up with! i missed them and this is how we spent our time haha hope you are all doing well! Sel."

In the video, Selena and her friends can be heard talking about several famous music artists and popular songs. Apparently, they are choosing the perfect music that they can dance to. One of her male friends mentions 's top hit "Umbrella" and a song by the Italian-American singer .

November 10, 2008 04:01:34 GMT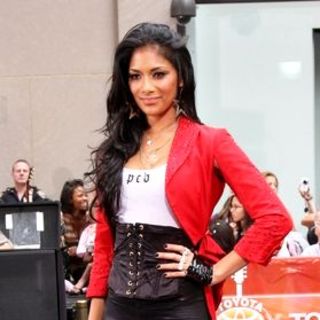 There's no truth to reports claiming is engaged to her boyfriend as the songbird has insisted she's in no rush to walk down the aisle. She uttered her denial in an exclusive interview with Britain's the Daily Star on Sunday, November 9.

"I want some 'us' time before we do all that!" Nicole said in a statement. Despite her denial, beauty claimed everything is well in her relationship with Lewis, stating, "It's great between us. I couldn't be happier and I think he feels the same."

November 10, 2008 03:03:59 GMT

The controversial romance of and is over. She confirmed their separation to US Weekly magazine during a charity event in London on Friday, November 7.

"I'm single at the moment, and I'm completely happy with that," the actress told the publication. "It's nice not to have a relationship that the press constantly want to scrutinize and discuss. I'm cool with being on my own."