September 22, 2007 03:09:10 GMT

won't turn into big 20-year-old girl until Friday September 28th, but she has already got a very big birthday present from big hearted boyfriend Mike Comrie. Guess what? He got her a Mercedes-Benz G-class SUV as a birthday present.

Duff told People at the Chanel and P.S. Arts Party at Chanel in Beverly Hills on Thursday September 20th that she initially thought Mike is going to give her "shoes or something," when he called her recently to say he'd picked out an early 20th birthday present for her and that "I hope you like them."

September 22, 2007 02:18:34 GMT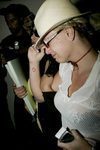 For the first time ever, hit with legal charges. In another dose of bad news, the troubled singer was charged Friday September 21st with misdemeanor counts of hit and run and driving without a valid license, stemmed from an August 6th accident during which she smashed her car into another in a parking lot in the San Fernando Valley without leaving a note for the driver of the other vehicle or filing a police report.

Spears was videotaped by paparazzi crashing the black Mercedes she was driving into a parked silver Mercedes-Benz as she tried to turn into a spot in a Studio City parking lot. Soon after got her car parked, she got out and examined it, yet ignored the one she hit. She's then videotaped walking away.

September 22, 2007 01:35:48 GMT

and girlfriend Sarah Larson injured in motorcycle accident.

The couple suffered broken bones Friday September 21st when the motorcycle they were riding was hit by a car in New Jersey. Clooney's representative Stan Rosenfield did confirm the accident, said in a statement, "George Clooney was involved in a motorcycle accident this afternoon after the bike he was riding was hit by a car."

September 21, 2007 09:27:49 GMT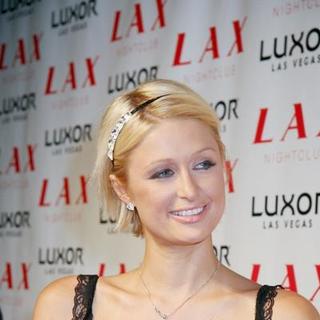 is in giving mood and she's planning to make donation to charities.

No, she's not going to donate her money. The heiress, instead, is keen to give away numbers of her countless clothes and shoes to charities upon feeling she's having too much.

September 21, 2007 09:03:31 GMT

is invading the catwalk at London Fashion Week on Thursday September 20th, yet only virtually.

The movie siren has starred in a special short film made by designer duo Antoni Burakowski and Alison Roberts to mark the 20th anniversary of their label, "Antoni and Alison."

September 21, 2007 08:01:42 GMT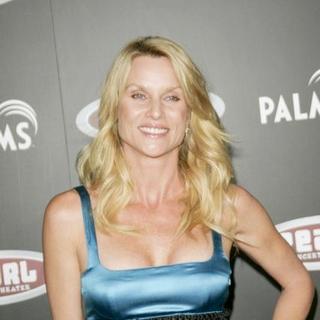 is innocent. The movie siren won a year long legal battle against her former manager, Rob Lee, who sued her for firing him.

Lee filed a lawsuit back on June 8, 2006 claimed Sheridan hired him when her career "consisted primarily of occasional appearances on television." Lee, furthermore, claimed he persuaded the actress to audition for the hit TV series "Desperate Housewives," and stopped her from abandoning a second audition.

September 21, 2007 06:41:01 GMT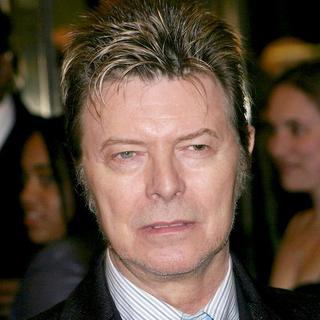 Monthly men's magazine GQ has made public its list of the Most Stylish Men and surprisingly it includes a few surprises.

Among the notable figures in the entertainment industry make the magazine's list of 50 Most Stylish Men in the Past 50 Years are the Academy Award nominated Italian film actor Marcello Mastroianni, musicians and , and actors Steve McQueen and .

September 21, 2007 05:20:46 GMT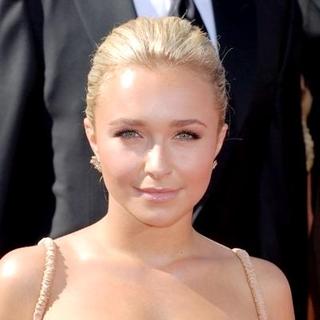 and have repeatedly denied dating rumors. Yet it appears that quite the contrary is true. Notwithstanding with their persistent denial, the video tape of them getting cuddly and dirty dancing together have been all over the net.

Hollywood.tv obtained the exclusive video caught the two stars got cozy on the dance floor at an Emmy Awards party on Sunday September 16th during musical guest 's performance of "Notorious."

September 21, 2007 04:38:59 GMT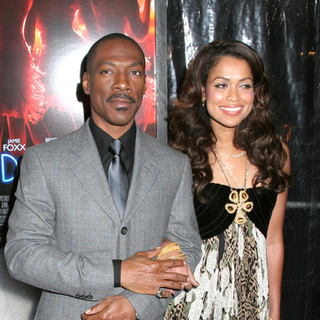 They are engaged already and what next is, one thing for sure, marriage. and fiancee Tracey Edmonds have shared the wedding details as they claimed to be in the planning stages for their nuptials.

Revealed on the details of their marriage plans during the Los Angeles premiere of "," for which she serves as one of its producers, Edmonds said that instead of having a big, blowout ceremony, she and Murphy will have a "fun, casual and small" nuptial.

September 21, 2007 04:08:33 GMT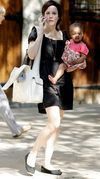 Entertainment Website TMZ.com has obtained the picture of 's newly adopted African baby girl.

The actress was photographed with the cute baby girl Thursday September 20th after a doctor visit in New York.

September 21, 2007 03:16:54 GMT

is just too hot for Houston. It is sad to say that the actress' new PSA for PETA's veggie ad has been banned from the airwaves in Houston because it contains nudity.

Comcast Cable, which is the largest cable company and the second largest Internet service provider in the United States, has decided not to air the 30-second ad because Silverstone is naked and they don't want to upset prudish viewers in Texas despite the fact that the clips had already been paid for.

September 21, 2007 02:34:27 GMT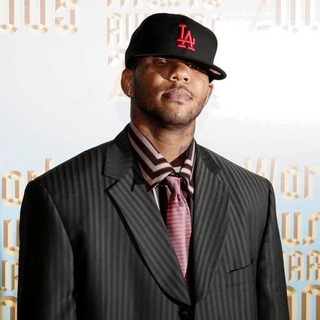 It's time for to start learning how to behave. The rapper was on Thursday September 20th granted a conditional discharge on a misdemeanor charge of impersonating an officer, stemmed from a November 2006 arrest during which he told a cab driver that he was an undercover police officer and directed him to run several red lights.

Manhattan Criminal Court Judge Marc Whiten granted the rap star a conditional discharge, meaning that if he isn't arrested again in within six months, the misdemeanor charge will be dismissed and the case file sealed. Commented on the ruling, The Game said after the brief hearing at New York State Supreme Court, "I love New York, but I hate the system. But, I hate every system."

September 21, 2007 01:52:49 GMT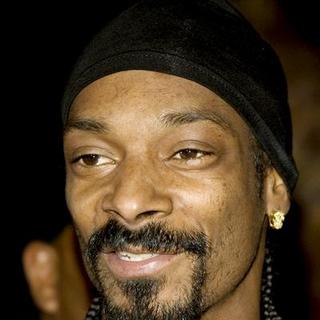 was on Thursday September 20th pleaded guilty to one count of felony possession of a dangerous weapon, stemmed from an arrest at John Wayne Airport in Orange County, California, back in September 2006.

The rapper, as a consequence, was sentenced to 160 hours of community service and three years' probation, and ordered to make a $10,000 charitable donation. Commented on the sentence, Snoop's lawyer Donald Etra said, "We are very pleased with the outcome. Snoop's goal is to make music, not make court appearances."

September 20, 2007 06:34:48 GMT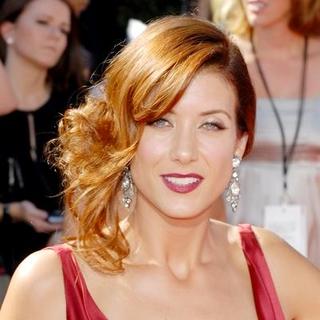 earns a new predicate besides that of newlywed and actress. It's Hollywood's Hottest Redhead.

The movie siren is chosen the 1st in a poll conducted by In Touch Weekly magazine of Hollywood's Hottest Redheads. Taking the top spot of the poll, she's besting younger actress who comes right at the 2nd spot and Aussie star who is ranked 3rd.

September 20, 2007 05:57:48 GMT
It appears that can never have enough of publication, creating yet a new media headline with her being reported to be considering to pose provocatively for men's magazine.

The teenage actress has been quoted as saying she has no problem stripping down for a magazine shoot. "I think being a woman and being able to show a sexy side is empowering," Vanessa says. "Being able to show we are comfortable in our skin is a good thing. I totally would pose for a sexy magazine. But not Playboy."