June 26, 2008 02:36:23 GMT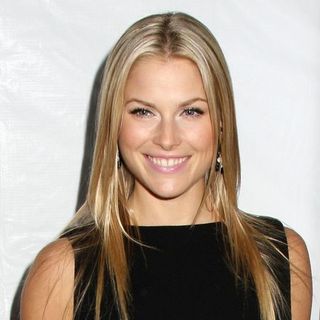 Is an actress and former fashion model, bravely bares her body in the July 2008 issue of Allure magazine. Not only the "Heroes" hottie is featured on the cover of the publication, but also is pictured in some raunchy poses inside the magazine.

"Ali Larter, From Jersey Girl to 'It' Girl to Hot Girl," so read the tagline that accompanies her smiling cover picture. The photos inside the magazine, which were taken by famed photographer Michael Thompson, see her dons polysamide spandex white bathing suit by Osklen which reveals her breasts.

June 25, 2008 08:37:22 GMT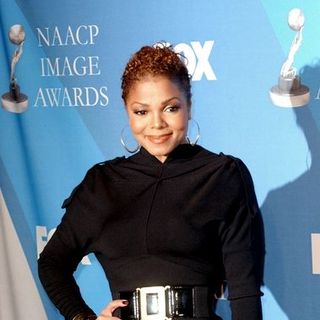 is channeling her diverse inner creativity and finally comes up with a lingerie line. The singer-actress who's currently busy with her Rock With U World Tour has revealed that she's about to launch her own lingerie line before the end of the year.

Janet revealed her new business venture at the Versace menswear show on Saturday, June 21 during Milan Fashion Week in Italy. She didn't give much info about the line though, simply said that she's "working on it."

June 25, 2008 08:26:20 GMT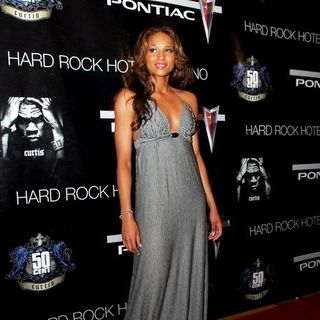 Is a singer, songwriter, and actress, sure has so many projects in the pipeline. But that won't stop her from adding another career into her resume. She reportedly has signed a contract with modeling agency Wilhelmina and even is planning to launch her own line of clothing.

Speaking about her latest venture into the fashion world, the R&B singer commented, "Modeling has always been one of my aspirations." Her deal with Wilhelmina will see her featured in its clothing and fragrance campaigns.

June 25, 2008 08:01:22 GMT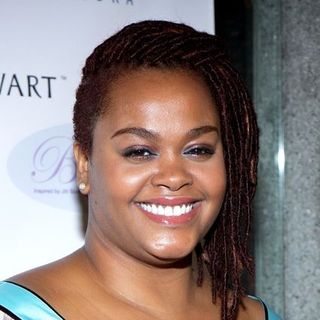 It's official, is engaged. The R&B singer, who's often addressed as soul diva, is engaged to Lil' John Roberts, the drummer in her band.

Jill was singing "He Loves Me (Lyzel In E Flat)" at a concert in Carnegie Hall, Scott on Friday, June 20 when Roberts suddenly presented her with a bouquet of flowers and a kiss. She then made public the news, telling their engagement to the crowd who then gave her wild cheers and applause.

June 25, 2008 07:31:24 GMT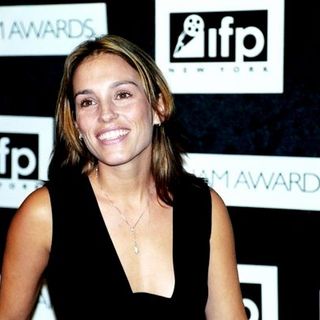 Is no stranger to acting and singing, will soon add motherhood into her career resume. The actress, singer-songwriter, and musician is pregnant with her first child, People reports.

A representative for Johnson confirmed to the publication that the star is expecting her first child in late fall. The exact due date was not mentioned though. The baby's father is her fiance Oliver Giner.

June 25, 2008 07:16:20 GMT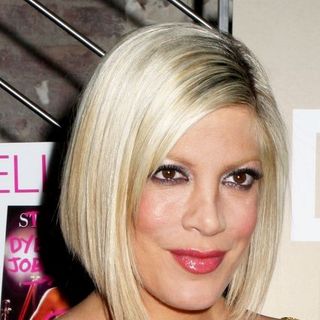 Finally has the baby girl she's been dreaming for so long, proudly debuts her newborn infant Stella Doreen McDermott on the latest issue of OK! magazine. The actress graces the cover of the publication with Stella in tow.

"Tori's Miracle Baby Girl," so read the headline. "The happy mom shows off the 'surprise of her life,' little Stella. 'I never thought I'd have a daughter!'"

June 25, 2008 06:36:57 GMT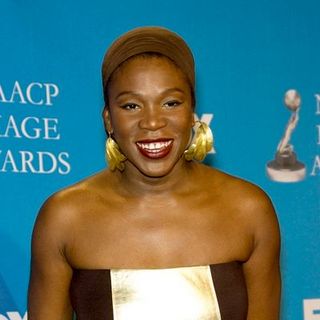 Gained major popularity in entertainment industry as an R&B singer, is the latest star to hit Broadway. She's set to make her Broadway debut, headlining a new production of Ntozake Shange's play, "For Colored Girls Who Have Considered Suicide When the Rainbow Is Enuf."

, serves as producer, announced Tuesday, June 24 alongside DreamTeam Entertainment Group that the Grammy Award-winning artist is joining the cast of the play. Preview performances are to begin August 19 at Broadway's Circle in the Square Theatre. Opening night is scheduled for September 8 later this year.

June 25, 2008 06:11:55 GMT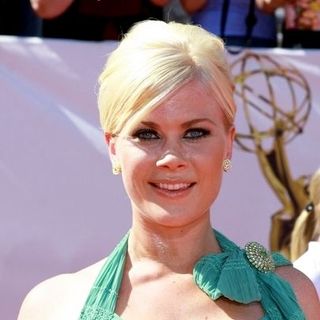 Good news comes from . The soap opera actress is pregnant with her second child, People reports.

Sweeney, who is best known for her portrayal of Samantha "Sami" Gene Brady on the American soap opera "Days of Our Lives," revealed the news to the cast of the season 6 of NBC's reality TV show "Biggest Loser" Monday, June 23. "She told them that, in a season all about family, hers is about to get bigger," her representative confirmed in a statement.

June 25, 2008 04:45:34 GMT
ABC's TV drama series "Lost" was a big winner at the 34th annual Saturn Awards Tuesday, June 24. It won a total of four awards from the seven nominations it nabbed. Besides winning the Best Network Television Series category, the series also won its actor the Best Actor on Television award. The rest two awards it won were Supporting Actor on Television for and Supporting Actress on Television for .

was the other award winner. The actress bested the likes of ("Pushing Daisies"), ("Terminator: The Sarah Connor Chronicles"), ("Saving Grace"), ("Lost"), and ("The Closer"), winning the award for Best Actress on Television.

June 25, 2008 04:18:07 GMT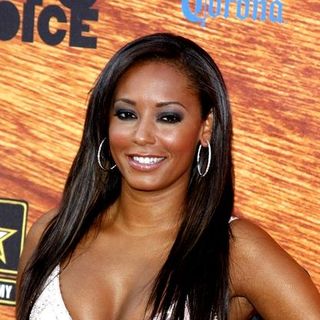 It appears that Melanie Brown is hard at work for a comeback to the spotlight. With so many projects already in the pipeline, she keeps adding at least one more duty into her resume, the host of this year Miss Universe pageant.

The singer has been tapped to host the event alongside British-born American television personality Jerry Springer. And she admits to be feeling "thrilled to be a co-host of the Miss Universe pageant." She said, "I believe the diversity and dedication that the pageant brings inspires and empowers young women across the globe."

June 25, 2008 03:52:34 GMT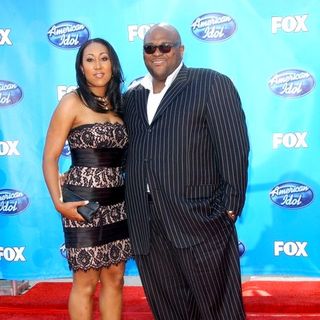 Has obtained the license to wed, apparently won't wait any longer to make his union with longtime girlfriend Surata Zuri McCants official. The American Idol alum, as his representative has confirmed, is getting married this weekend in his hometown of Birmingham, Alabama.

An unidentified source confirmed Ruben will marry McCants on Saturday, June 28 at Canterbury United Methodist Church in the tony Mountainbrook neighborhood of Birmingham, Ala. Word on the block is that he will have at least 20 groomsmen at his side.

June 25, 2008 03:27:36 GMT
Want a piece of ? Yes you can. The leather jacket the actress wore in the action, sci-fi flick "" is put on sale.

The jacket, which is described as "black leather, in extra small, with a diagonal front zipper and tassles on the zipper pulls," is on sale at . The bidding for the stuff starts Tuesday, June 24.

June 25, 2008 02:59:18 GMT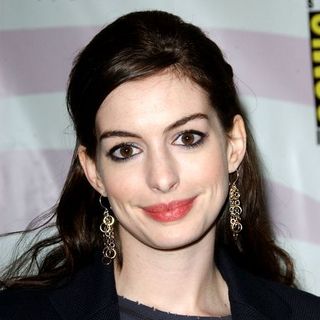 Raffaello Follieri, an Italian businessman who's well known as the longtime boyfriend of Hollywood movie actress , was arrested on Tuesday, June 24 for fraud, money laundering and conspiracy to commit wire fraud. The multimillionaire real estate developer appeared in court later that day and was placed under home detention, with an electronic monitoring device and may only leave his apartment for legal, medical or religious reasons. His bail is set for $21 million.

Follieri is accused of falsely telling an investor that he had been appointed as the chief financial officer of the Vatican with the intention to obtain properties of the Catholic church in the United States at a substantial discount to fair market value. Worse, he and other suspected investors were also accused to have spent up to $6 million from investors, much of it on a lavish lifestyle, including privately chartered jet travel with his then girlfriend Hathaway and others, expensive meals and clothing and a posh Manhattan apartment.

June 25, 2008 02:11:20 GMT
is being treated for psychological issues, her publicist has confirmed. The actress, well known for her starring role as Amanda Woodward in TV series "Melrose Place", is treated at an undisclosed psychological treatment facility in Arizona for what is claimed as "anxiety and depression."

"She requested an in-depth evaluation of her medication and entered into a medical facility for proper diagnosis and treatment," Locklear's representative Cece Yorke said in a statement Tuesday, June 24. "This is a confidential medical matter and no further statement will be released."

June 24, 2008 08:31:49 GMT

is hitting the down low once again. The rap artist was arrested in Miami on Monday, June 23 for not having a valid driver's license.

DMX, whose real name is Earl Simmons, was picked up at about 1:30 P.M. Monday on an arrest warrant for not having a valid driver's license. He was later on taken to Turner Guilford Knight Correctional Institute, where a spokeswoman said he remained behind bars until at about 5:30 P.M. His bond, according to reports, is set at $500.