David Letterman made a shocking confession, Oprah Winfrey ending her show after decades, and 'Dexter' kills a major character.
Toward the end of the year, TV shows that are doing well in rating have started getting the pick-up while those that struggle are given the ax. That way, networks would be able to determine which shows would return in midseason and which new shows should replace the canceled ones. Moreover, winners from reality shows such as "
Survivor
", "
Top Chef
" and "
The Biggest Loser
" begin to reveal themselves.
OCTOBER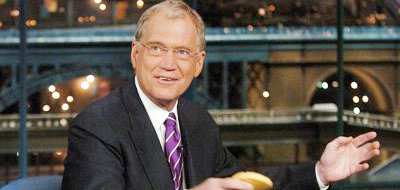 David Letterman
who usually exposed other celebrities' scandal and have them explain on his show chose to do one of his own. He shocked both his team and the audience when he said during his monologue that he is a victim of extortion due to his affair with one of the female staff of the show. He apologized to wife Regina Lasko four days later, telling the audience that Lasko was deeply "hurt" by his affair confession.
NOVEMBER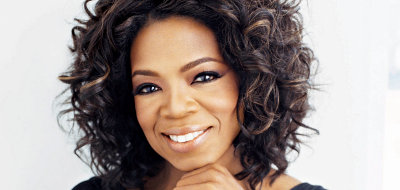 Oprah Winfrey
brought it to her show on November 20 to announce that she is ending the two decades run of "
The Oprah Winfrey Show
". Teary Oprah said, "I love this show. This show has been my life. And I love it enough to know when it's time to say goodbye. Twenty-five years feels right in my bones, and it feels right in my spirit. It's the perfect number, the exact right time." The show would officially wind down in 2011.
Other major events of the month:
Nov 02: TNT picks up "Southland" which was canceled by NBC.
Nov 02: Jessica Simpson bashed "Melrose Place" for dumping her sister Ashlee Simpson from the cast.
Nov 03: Parents TV Council issued a warning letter to "Gossip Girl" threesome scene.
Nov 05: Rihanna did her first TV interview since altercation with Chris Brown on "Good Morning America".
Nov 05: Rashad McCants said "Kourtney and Khloe Take Miami" faked a phone conversation to him.
Nov 08: Disney Channel orders the second season of "J.O.N.A.S!".
Nov 09: ABC announced that it will not renew witch series "Eastwick".
Nov 11: After surviving one season, "Dollhouse" is canceled by FOX.
Nov 18: Nicole Fox was crowned the first petite model of "America's Next Top Model".
Nov 19: After being hidden for months, Irina Shabeyeva came out to public as winner of "Project Runway" season 6.
Nov 20: Teary Oprah Winfrey officially announced that her talk show will end in 2011.
Nov 22: Jose Garces beat Jehangir Mehta in the second season of "The Next Iron Chef".
Nov 24: Donny Osmond won the disco ball in the ninth season of "Dancing with the Stars".
DECEMBER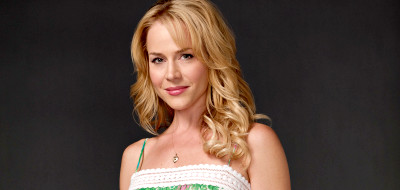 Nobody saw it coming when "
Dexter
" decided to kill the major character whom everybody arguably love. Dexter's worst nightmare happened when his wife
Julie Benz
's Rita died at the hand of Trinity. "The story evolved and it kind of became inevitable. We knew that we had to do more than kill Trinity. It's a little bit of a corner that we paint ourselves into," Executive Producer Clyde Phillips explained.
Other major events of the month:
Dec 02: "Sons of Anarchy" got the vote of confidence by being picked up for season 3.
Dec 02: "The Hills" received season 6 order despite decline in rating.
Dec 03: First look of Lisa Kudrow sharing scene with Courteney Cox since "Friends" dissolved shared.
Dec 05: Dating partners Meghan and Cheyne won "The Amazing Race 15".
Dec 08: Danny Cahill lost 239 pounds or about 55% of his body weight and crowned "Biggest Loser".
Dec 09: Michael Voltaggio beat his own brother in the finale of "Top Chef".
Dec 11: Bret McKenzie and Jemaine Clement decide to stop "Flight of the Conchords" at season 2.
Dec 12: Taylor Lautner spoofed his "Twilight" role by being in Team Edward for "Saturday Night Live" skit.
Dec 13: "Dexter" killed off one of its major characters, Rita Morgan.
Dec 13: Joe McElderry beat 25-year-old Olly Murs in the finale of "The X Factor".
Dec 14: "Family Guy" lap dance scene came under fire from Parents TV Council.
Dec 16: Exec Producer Ashton Kutcher announced "The Beautiful Life: TBL" is revived on YouTube.
Dec 20: Russell Hantz failed to take the crown on "Survivor: Samoa" when Natalie White won the most votes.
Dec 28: Tyra Banks announced she is ending "The Tyra Show" in Spring 2010.
More events in: January-March | April-June | July-September