December 26, 2009 07:02:01 GMT
From the side-splitting 'Shrek Forever After' to the action-packed 'Iron Man 2', AceShowbiz puts together the ten not-to-be-missed sequels that will be released in 2010.

---
Hollywood can't be set asunder from sequels. The facts that popular characters are more appealing to moviegoers and there is less risk involved in presenting a follow-up rather than releasing new film have attracted more and more filmmakers to bring out one sequel after another whenever a movie performs well with the audience.

Such is happening in 2010. The year will see many of best movies from previous years springing out with sequels in competition to dominate the box office. From the hilarious "" to the action-packed "" and from children's series "" to terrifying "", they all get the chance to present more stories and adventures in the life of people's beloved characters.

With those sequels being offered, AceShowbiz compiles only the 10 not-to-be-missed ones in the upcoming 2010. Each sequel listed weighs on how the original films performed after they were released in theaters as well as what the sequels themselves have to offer this time around. Some of the discussions may contain spoilers from previous films.


"Hairspray 2: White Lipstick"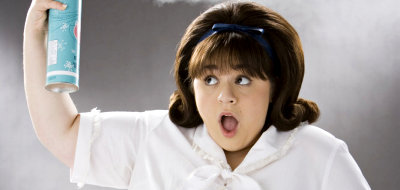 "" became the talk of the town in 2007 when it set the record for the biggest opening for a movie musical. Although the record was later broken by the release of "", the movie went on to be the fourth highest grossing musical in U.S. cinema history. Its commercial success soon led New Line Cinema to ask writer John Waters to pen "" despite the fact that the original film was based on the Broadway musical. While the first movie delves around early 60's music and highlights on the racial segregation, the sequel enters the late '60s era of music and takes a look at the British Invasion. There will also be 17 brand new songs from Marc Shaiman and Scott Wittman to be expected.
"Tron Legacy"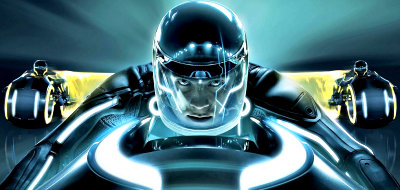 Back in 1982, "Tron" broke barrier by being one of the first films to mix live-action footage with computer generated visuals. Still, the movie made with $17 million budget performed modestly at the box office with a total of $33 million from North America. After more than twenty years and equipped with better technology for the complex special effects needed, Walt Disney Pictures is coming out with a sequel, "". Picking up a story about a son's search for his father, this follow-up has the premise to delight moviegoers with better visual effects and upgraded as what has been teased at both San Diego Comic Con 2008 and 2009.
"Saw VII"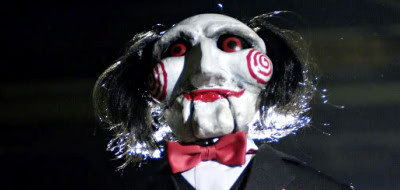 Jigsaw may be six feet under, but his deadly games continue to live on through two of his accomplices, Mark Hoffman and Jill Tuck. But, with "" underperforming the other "" sequels and scoring the lowest worldwide gross of the series, what could the filmmakers do to steal interest back for "Saw VII"? The answer is simple, 3-D. Back in October, producer Mark Burg and co-writer Marcus Dunstan have confirmed that the latest and possibly the last installment of the annual Halloween horror series will be opened to view using the technology. If the conventional presentation of the traps has sent your heart racing, imagine what the 3-D will accomplish.
"Sex and the City 2"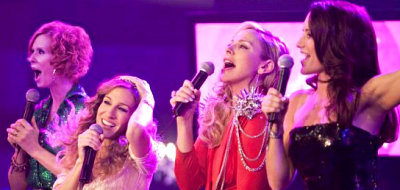 Carrie and her stylist gals are reuniting for the big screen once again. This time being, economic downfall in the country plays a significant part in the fab four's dilemmas. Since the first "" movie performed well commercially with a worldwide total of $415.3 million in 2008, such similar success could be expected from "". Also, it will be nice to see how award-winning costume designer Patricia Field does her magic on dressing up the girls with her chic wardrobe amidst the crisis. And, Carrie and Mr. Big could be seen expecting their little one. Don't forget that there will be cameo appearances from Disney star and Academy Award-winning actress as well.
"Little Fockers"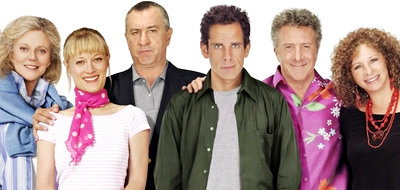 Been wondering how Greg, Pam and their eccentric parents are doing after their last crazy get-together in ""? "" will satisfy your curiosity. Having passed a series of unfortunate events to finally tie the knot, Greg and Pam find themselves five years later coping with twin toddlers in this follow-up of the highest grossing live action comedy in history. But, the Fockers' brood isn't the only subject matter presented to inflict humor. Writer John Hamburg promised that the movie will also deal with death and divorce, but "in a really comic way". Let's not forget also about who is set to "wreak havoc on the male characters" as a sexpot pharmaceutical rep.
"Shrek Forever After"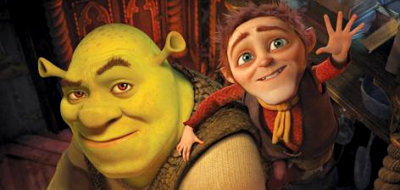 Shrek gets into Rumpelstiltskin's trap that turns his treasured world upside down! Three highly-successful "Shrek" movies and billion dollars later, DreamWorks Animation draws out another fairy-tale adventure in the fascinating life of the green, non-hostile ogre. Since this could well be the last time fans will get to see Shrek in a new adventure, the people behind the series go all out with the plot. It is told that Shrek will find himself in a twisted, alternate version of Far Far Away where he and Fiona have never met, Lord Farquaad is still alive, and happy-go-lucky Donkey is an intellectual. Can he undo all of Rumpelstiltskin's mischiefs and get the happy ending? Find out in "".
"Toy Story 3"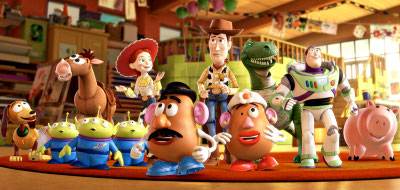 It's been more than ten years since Woody and Buzz have their last big adventure, but come summer 2010, Disney and Pixar team up to bring Andy's favorite toys to life one more time. Having gone past with their rivalry in "Toy Story", Woody, Buzz and the rest of the toy gang come to terms that Andy will grow up someday in "Toy Story 2". But, when the fateful day finally arrives, they find themselves in a whole new adventure in "". The first two movies have won people's heart as proven from their box office performance, each has been among the top three highest grossing films of their years. And, with this one coming out in 3-D and and IMAX, it is not hard to imagine how big it may be.
"The Twilight Saga's Eclipse"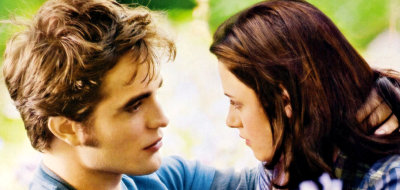 Can't get enough of , , or the "Twilight Saga" itself even after the record breaking ""? "" will indulge you with all of that and so much more. Fans will be delighted with more of the love triangle between Edward Cullen, Bella Swan, and Jacob Black. But, romance won't be the only allure "Eclipse" has in store. With "" director David Slade at the helm, the movie is promised to be far edgier and more dramatic. And, let's not forget that this third installment of the vampire drama will offer the war with Victoria's army. That means there will be more action offered.
"Harry Potter and the Deathly Hallows: Part I"
Young wizard Harry Potter and his loyal friends finally enter the final phase on the battle between good and evil in "". But without their beloved Hogwarts headmaster being around to protect them anymore, they now have to puzzle together the clues to Lord Voldemort's doom on their own and far from the safety of Hogwarts. Coming out a year after "" becomes the highest-grossing film of 2009, this movie is the first of two-part final installment of the "Harry Potter" series. It will be interesting to see how director David Yates translates the trio's arduous journey to find all of the remaining Horcruxes and where they'll cut the story.
"Iron Man 2"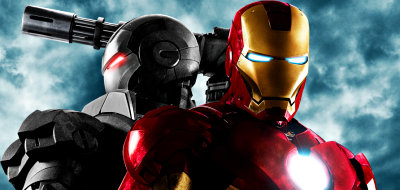 When "" came out in 2008, not many would dare to imagine that it will be as big as it came to be. Not only it received highly positive reviews from film critics, it went on to become the third highest-grossing opening weekend of 2008 behind the highly anticipated "" and "". With its grand success, no wonder Marvel races to deliver its sequel. Aiming for similar response, the studio will present "" in a lot more tantalizing charms. Hiring many A-listers, such as and , is one of them. The first appearance of the much-awaited War Machine is another one worth the wait.
© AceShowbiz.com
Browse
Iron Man 2 Pictures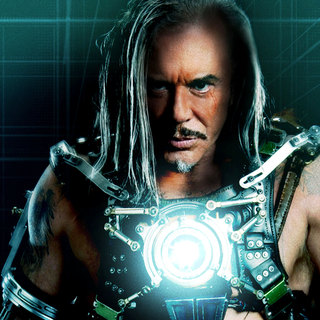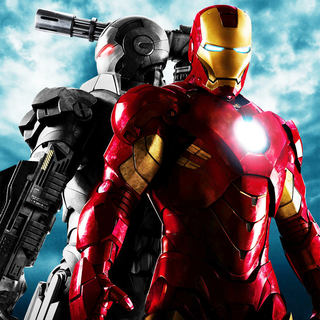 ---
---
---