January 24, 2008 08:38:57 GMT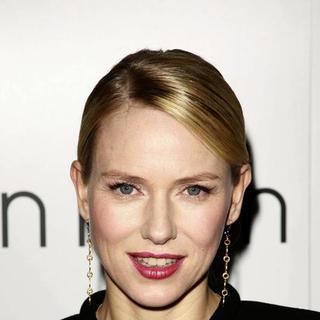 is just the other person beside and who mourns the death of . The Australian movie beauty, according to media reports, burst into tears when she learned about her former boyfriend's sudden death and immediately canceled all her press appearances.

Watts broke down in tears at the Sundance Film Festival in Utah, America following news of Heath's death and has soon thereafter decided to put her professional life on hold by canceling all her press appearances at this year's Sundance Film Festival, where she's set to promote her upcoming drama-thriller flick "."

January 24, 2008 07:10:57 GMT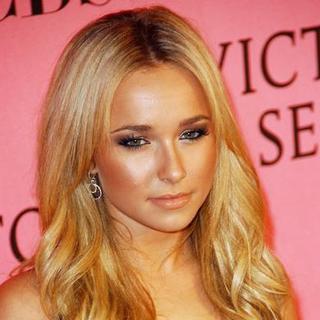 Is determined to do her best to help save the whales, makes use her fame and fashion sense for good cause by selling her wardrobe online to raise cash for campaign.

The "Heroes" star has launched a new Website, , which allows fans to shop online and purchase her clothes with all the money earned will be used to fund her fight to save whales and dolphins.

January 24, 2008 06:55:29 GMT
Has secretly been tapped smoking crack cocaine, is now facing a police probe after authorities decided to conduct an investigation in order to decide whether any charges should be brought against her.

Concerning the unfortunate, Britain's Scotland Yard has started an investigation by Wednesday, January 23 into a video that allegedly showed Amy smoking crack and snorting other narcotic substances at around 5 A.M. last Friday, January 18 just hours before she was due to attend a court hearing for her incarcerated husband, Blake Fielder-Civil.

January 24, 2008 05:04:31 GMT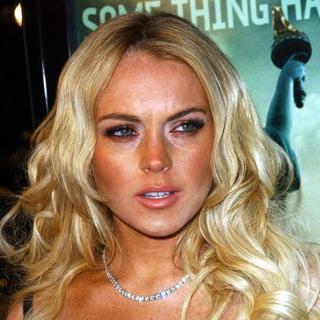 is going to sell herself for some dough. Rumors are heating up that the actress-singer is going to publish her personal diary.

Though there haven't any official confirmations from Lindsay's camp about that matter, words got around that the star will reveal in the diary the intimate details about her rocky road to fame.

January 24, 2008 04:29:31 GMT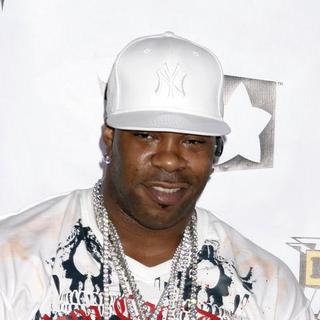 Had initially been pleaded innocent to assault, two driving infractions and weapons possession, thus avoided a trial and the yearlong prison sentence recommended by prosecutors, however was pleaded guilty Wednesday, January 23 to all the charges and was sentenced to three years probation and 10 days of community service.

Agreed to work out a deal with prosecutors in separate assault cases in an attempt to avoid some quality time in Rikers Island, Busta copped to two misdemeanor assault charges stemmed from incidents involving an alleged beating of his former driver Larry Hackett back in December 2006 and a separate alleged beating of a fan named Roberto LeBron in August the same year on a New York street corner after Roberto accidentally spitting on Busta's SUV.

January 24, 2008 03:35:09 GMT

experienced another run-in with the law when he was arrested on Tuesday night, January 22 for felony drug possession after Border Patrol officers allegedly found marijuana, cocaine and ecstasy in his tour bus after the vehicle was pulled over for a routine check.

Wayne's bus, which carried Wayne and 11 other people in it, had been traveling east from California when it was stopped at a checkpoint in southwestern Arizona at about 11:30 P.M. Drug dog alerted officers to the presence of possible substances and appeared to be true there were nearly four ounces of pot, nearly an ounce of cocaine, 41 grams of ecstasy, miscellaneous drug paraphernalia, $22,000 in cash and three guns found inside the bus.

January 24, 2008 03:12:55 GMT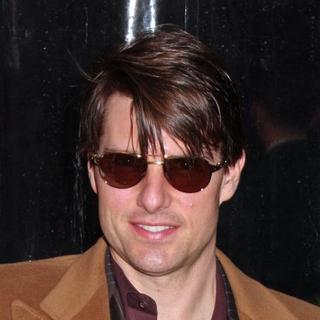 The 2007 Screen Actors Guild Awards' list of presenters keeps getting better and better as it is reported that has joined the stars studded lineup to present the trophies. The three-time Academy Award nominee is allegedly going to hand out the desirable Actor awards at the Shrine Auditorium.

His presenting in the upcoming awards ceremony will be his first appearance as a presenter at the SAG Awards. Still, it won't be his first experience of becoming awards presenter as he previously has performed similar duty at the 2007 Academy Awards' gala.

January 24, 2008 02:45:40 GMT

, the former fiancee of , was on location in Sweden filming her latest flick "", when she got the news of the actor's sudden death on Tuesday, January 22. Felt devastated by the bad news, the actress quickly boarded a plane back to New York Wednesday morning, January 23.

Took along daughter Matilda Rose Ledger with her, Michelle was reported to make a stop in Landvetter Airport in Gothenburg, Sweden, before traveling on to New York. She arrived at her Brooklyn home by Wednesday night.

January 24, 2008 02:25:44 GMT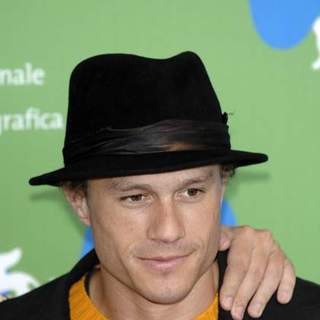 The initial autopsy concerning the death of Australian actor was held and already completed by Wednesday morning, January 23. Unfortunately, it remained inconclusive and thus additional tests were required with results would be known in about 10 days to determine the cause of death.

Heath was found dead, naked in bed, surrounded by prescription sleeping pills in the bedroom of his Soho apartment around 3:30 P.M. Tuesday, January 22 by his housekeeper and a masseuse who had arrived for an appointment with the actor. Further investigation showed that there was also a rolled-up $20 bill found on the floor near the actor's bed.

January 23, 2008 07:21:32 GMT
, and are all the new models for Sunsilk's new campaign dubbed "Life Can't Wait."

The three iconic music figures are featured in the hair care products' new commercial that will debut during Super Bowl.

January 23, 2008 06:42:02 GMT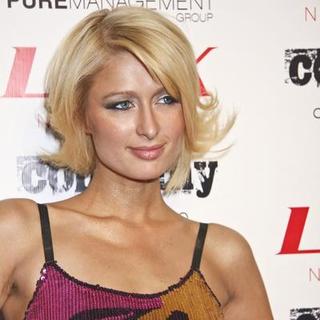 It appears that has become the next man, after the many other, that falls victim to 's prey.

On the eve of the mounting reports that Leto has back on with his former girlfriend , he on the other hand was caught making out with the hotel Hilton heiress in public. Photo of the pair kissing has been all over the net to see.

January 23, 2008 05:16:31 GMT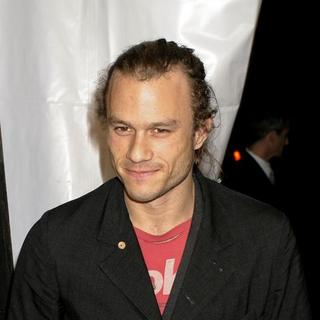 While a representative for , Mara Buxbaum, tend to label the actor's sudden death on Tuesday, January 22 as an "accident" and at the same time asked "the media to please respect the family's privacy and avoid speculation until the facts are known," his father Kim Ledger has issued a statement on behalf of the family.

Speaking out about Heath's death, his family said "Heath's family confirms the very tragic, untimely and accidental passing of our dearly loved son, brother and doting father of Matilda. He was found peacefully asleep in his New York apartment by his housekeeper at 3:30 p.m. U.S. time. We would like to thank our friends and everyone around the world for their well wishes and kind thoughts at this time. Heath has touched so many people on so many different levels during his short life but few had the pleasure of truly knowing him. He was a down to earth, generous, kind-hearted, life-loving and selfless individual who was extremely inspirational to many. Please now respect our families need to grieve and come to terms with our loss privately."

January 23, 2008 03:28:40 GMT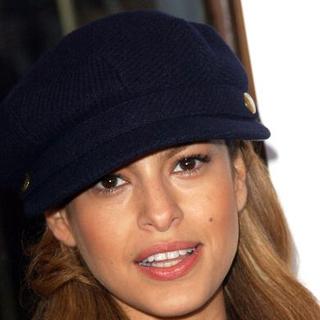 experienced a nip slip moment recently.

The movie beauty was in the middle of a TV interview in French to promote the premiere of her latest big screen project, "", when her nipple accidentally slipped out of her very revealing top.

January 23, 2008 03:11:11 GMT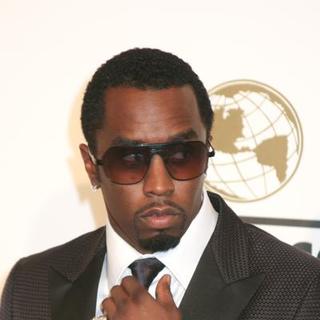 wants another name change.

The hip hop mogul has stated in an interview that he wants to change his name again. And this time on he wants to be known simply as Sean John, which actually is the name of his clothing line.

January 23, 2008 02:35:39 GMT
The sudden death of actor sent a complete shock not only to his loved ones, but also to the other Hollywood actors and actresses and is not an exception.

The movie beauty who's the former fiancee of Ledger and his baby's mother is said to feel devastated by the death of the hunk. TMZ even reported that "words cannot describe" the pain she is in over the shocking news.