August 10, 2007 04:23:59 GMT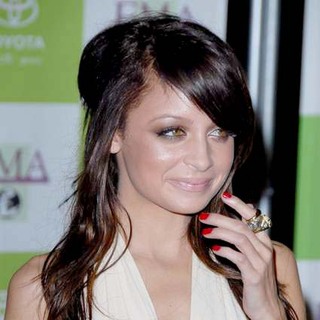 , who's four months pregnant with boyfriend Joel Madden's child, was rushed to the hospital recently in fear of miscarriage after she began excessively bleeding.

The reality TV star is said to have sought medical advice when she began to bleed excessively. Doctors reportedly had reassured Richie that her baby was safe, but encouraged her to give the baby more nutrition.

August 10, 2007 03:51:53 GMT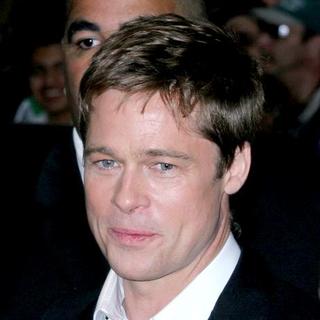 flew over from Chicago to Los Angeles to show up in a local courthouse to report for jury duty Thursday August 9th.

Showed up to serve his calling after postponed his service several times, the movie hunk was seen wearing a T-shirt, dark jeans and a black cap. Sources in the know said he even wore a juror badge, and then had Subway delivered for lunch.

August 10, 2007 02:48:40 GMT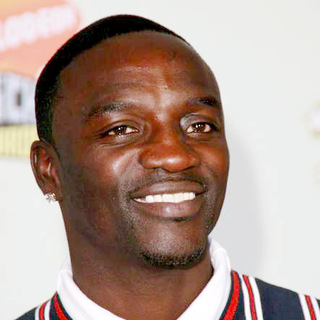 A hip hop and R&B singer, songwriter, and record producer, is set to add television producer to his resume as he's about to launch a new reality TV show and is having his two brothers starring in.

The TV show, to be titled "My Brother's Keeper," will follow Akon's brothers as they parade around town posing as the singer and reaping the benefits that come with being a superstar. The "Smack That" singer claimed to get the idea for the show after seeing fans' reactions whenever they go out in their hometown of Atlanta, Georgia.

August 10, 2007 02:08:39 GMT

is branching out, sets fourth to launch a new addition to his Pimp Juice beverage brand while at the same time marking its debut with the 3rd annual Pimp Juice P.I.M.P "Upgrade Your Life" Scholarship Competition.

The new Pimp Juice beverage brand, dubbed "Pimp Juice; the Purple Label," is an anti-oxidant/ energy drink that blends acai, ascorbic acid, grape extract, green tea extract, pear extract, pomegranate juice and yerba mate.

August 09, 2007 08:52:19 GMT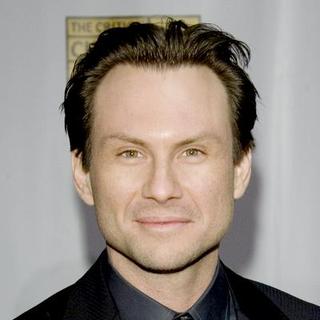 is heading for the West End, about to take the lead in "Swimming with Sharks," which is Michael Lesslie's play adapted from the 1994 black comedy/drama film of the same title that starred as the lead role.

Slater, who was last seen on the London stage in "One Flew Over the Cuckoo's Nest" in 2006, will play the role of Buddy Ackerman, a Hollywood movie mogul and the boss from hell, who ends up being taken hostage by his long-suffering assistant.

August 09, 2007 08:25:50 GMT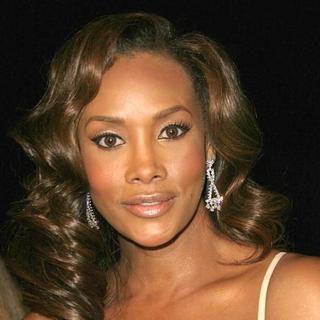 Alcohol is forbidden for , temporarily. A Los Angeles County Superior Court judge has on Wednesday August 8th ordered the film and TV actress to stay away from the booze until she is arraigned on DUI charges on September 5th later this year.

"She can be around it [alcohol] because of the nature of her work," the judge said adding "but she cannot consume or possess it. I am not permitting her to consume alcohol." And if it works the other way around, she could be forced to hand over thousands in bail money, due to the fact that she was originally released on her own recognizance.

August 09, 2007 08:08:22 GMT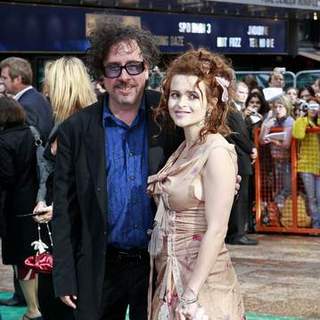 is carrying a bun in the oven. The Academy Award-nominated British actress known for her roles in such films, as "A Room with a View" (1985), "Howards End" (1992), and "Fight Club" (1999), is pregnant with her second child with boyfriend Tim Burton.

"[They] are very happy to be expecting their second child later this year," a representative for Carter told People adding the baby is due December later this year.

August 09, 2007 07:42:08 GMT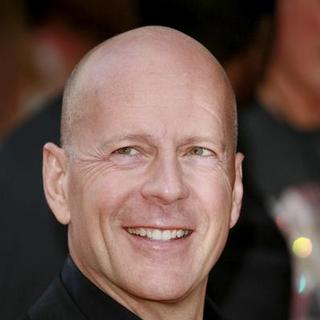 It's not a competition, but scores a great number in case of finding new lover. While his former wife weds the much younger , the action movie actor already scores himself a much younger and hotter chick. The in-love couple was spotted together while vacationing in Sardinia.

Willis and his new girlfriend Karen McDougal were seen having lunch at the Cala Di Volpe hotel with some friends before then enjoying their time aboard a luxurious yacht vacation in Porto Cervo, Sardinia this week.

August 09, 2007 07:13:27 GMT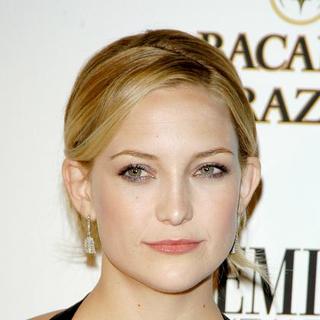 It's on and Hollywood's most kept secret is no longer an unconfirmed speculation as the photos of and her new suspected boyfriend made its way to public, thus made it official they are couple.

Hudson and the Punk'd star have been romantically linked since a shirtless Shepard escorted her to dinner in Malibu. And the twosome had been snapped sharing a passionate embrace at the actress' family Muskoka getaway over the weekend. Photos of them heat the things up in Canada have now graced the cover of every tabloid in the Greater Toronto Area.

August 09, 2007 06:20:55 GMT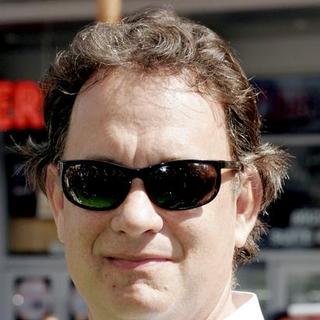 and some pals are entering the legal battle. The actor and the likes of and have sued one of the producers of "My Big Fat Greek Wedding," claiming they still owed them profits from the 2002 romantic comedy film.

In the suit they filed Monday August 6th in Los Angeles Superior Court, Hanks, Wilson, and Gary Goetzman, all of whom are the film's producers along with actress Vardalos claimed Gold Circle Films owes them their percentage "share of net profits" while also named Big Wedding Prods. and Vortex Pictures as defendants.

August 09, 2007 05:09:54 GMT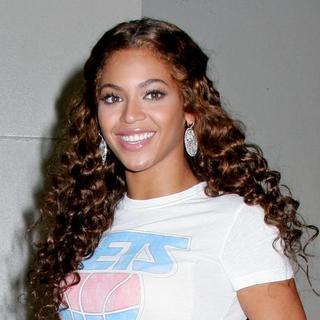 is adding another multi-million dollar endorsement deal to her resume as she's been tapped to be the new face of American Express, a diversified global financial services company, headquartered in New York City, best known for its credit card, charge card and traveler's cheque businesses.

Her tapping to front the new American Express campaign thus puts her in line with the likes of , , , and , who has just been dropped as a sponsor by American Express following 10 years of service in the role for the credit card company.

August 09, 2007 04:23:49 GMT

After all her many antics, what is it about that's so hot? It's her getting involved in a wild and topless romp with a hot young boy toy in a spa at a Los Angeles hotel.

The train wreck, as if she could never have enough of the many publication she's received lately, sent a shock to public worldwide with the appearance of her topless photos while making out with college student Matt Encinas in naked romp in a spa at Los Angeles' Standard Hotel.

August 09, 2007 03:38:52 GMT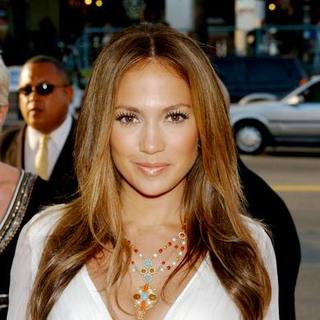 is getting richer as she has just been awarded nearly $545,000 in a breaching-of-contract lawsuit she filed against her first husband Ojani Noa, seeking to prevent him from publishing a tell all book in which he claimed she had several affairs while they were still married.

Lopez's attorney, Paul Sorrell, obtained the award Monday August 6th as soon as he filed court papers asking a Los Angeles Superior Court judge to confirm the decision in a hearing scheduled for September 5th. The decision thus put the brake on Noa's plans to publish the book, which was to be titled "The Unknown Truth: A Passionate Portrait of a Serial Thriller."

August 09, 2007 02:57:34 GMT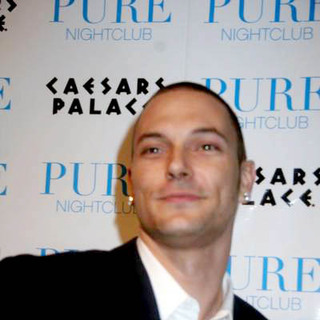 The temperature is getting hot out there, especially for and . Even hotter maybe for the former couple as the failed rapper is taking into action his words, filed a legal paper seeking primary physical custody of his two sons with the singer.

Rumor has it that K-Fed's attorney Mark Vincent Kaplan already filed paperwork in Los Angeles Superior Court on Wednesday August 8th, requesting for primary physical custody of 22-month-old Sean Preston and 10-month-old Jayden James, only days after his client made public his plan to file for full custody as he feared Spears was exposing their sons to "unnecessary risk."

August 09, 2007 02:31:59 GMT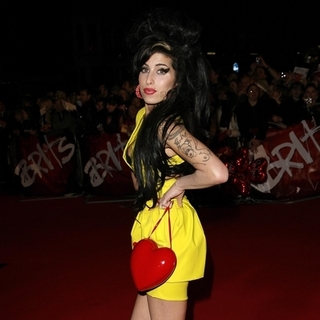 made media headlines again, not for her being absent from scheduled shows nor for her antics. But this time on, she has become the subject of publication due to "exhaustion." The British singer was rushed to the hospital Wednesday morning August 8th for "severe exhaustion", it has been confirmed.

"Amy was admitted to London's University College London Hospital for exhaustion, treated and released just this afternoon," the singer's rep, Tracey Miller, tells People. "The doctor said she was suffering from severe exhaustion, and she was told to rest."