May 12, 2008 02:43:03 GMT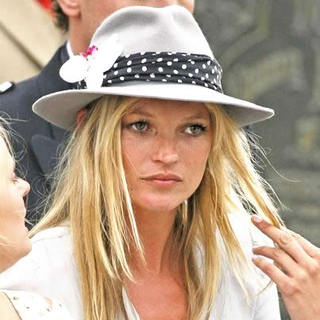 is playing a supportive girlfriend for boyfriend Jamie Hince who reportedly has become a keen artist and is planning an exhibition for his work. The supermodel, who recently has been included in Forbes' annual list of the World's Top-Earning Models of 2008, has been posing nude for The Kills guitarist and willingly has her portrait to be exhibited.

"Jamie has done a selection of paintings, including one of Kate, and plans to exhibit in a gallery after The Kills have finished touring," a source has told the Sunday Mirror. It has yet been disclosed on when and where the exhibition will take place.

May 12, 2008 02:06:59 GMT
It appears that and 's alleged romance is the real deal. Neither of them has publicly confirmed speculation of a romance, but more photos have emerged of them getting hot in Miami, where the actress is wrapping up filming "" with , over the weekend.

Let the photos do the talking, Jenn and John were spotted spending time together again. On Saturday, May 10 the hot new celebrity couple were photographed relaxing at the Mandarin Oriental Hotel in Miami, eating, chatting, and smooching poolside.

May 10, 2008 07:13:26 GMT
Has been married to since the year 2005, said he has always wanted children of his own. Though so, he admits he hasn't ruled out adoption.

Speaking about that matter, Kutcher has openly revealed that he and Demi have been considering to adopt an orphaned child together. "I have thought about adopting a kid my whole life," he admitted, adding "When I was eight I had a friend called Terry and one day he told me he was adopted. "

May 10, 2008 04:01:34 GMT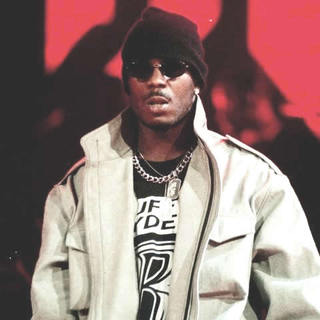 's freedom apparently is short lived. Three days after getting busted for a months-old traffic violation; including speeding and reckless driving among others, the rap artist was arrested again on Friday morning, May 9 on drug and animal-cruelty charges following months of investigation into the of a dozen malnourished pit bulls and a large weapons cache at his Cave Creek, Arizona, home back in late August 2007.

According to the Maricopa County sheriff's office, a SWAT team executed a search warrant on DMX's Cave Creek, Ariz., residence at about 3 A.M. Friday only to find even more weapons and drugs, which ultimately led to the filing of an additional drug possession charge. Police, additionally, removed five other pit bull puppies from the rapper's home and took them to a nearby prison, where they will be cared for by female inmates.

May 10, 2008 03:29:55 GMT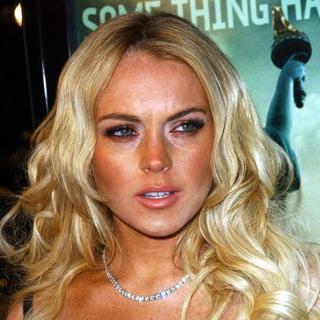 Hot on the heels of her being accused of stealing a fur coat, worth $11,000, from a Columbia University student during a January 26, 2008 bash, another accusation addressed to erupted by the hour. Model Lauren Hastings says on the buzznet.com website that Lindsay stole thousands of dollars worth of items from her closet, Inside Edition reports.

According to Hastings, the incident took place when her house-sitter hosted an unauthorized late night party at her house last spring, which Lindsay attended. Was away on a job when the party was held, Hastings came home and discovered her empty closets. "Basically, I have two closets, a lot of the stuff was missing out of one and the next closet was almost completely empty," she revealed on a video featured on the buzznet site.

May 10, 2008 02:39:53 GMT
It's been more than a week that ' Vanity Fair provocative pictures first emerged. The talks are still buzzing though about her semi topless pics, now that Playboy boss Hugh Hefner has revealed his intention to have the actress-singer poses for his men's magazine when she's legal.

To "Extra" celebrity news show, Hefner said "She'd be welcomed in the magazine. Very pretty lady." And he furthermore also expressed his support towards her VF pics, described them as innocent. "I think to make such a big to do over something as innocent as those photos," so he said, adding "I think is a reflection on how schizophrenic America is about sexuality."

May 10, 2008 02:15:29 GMT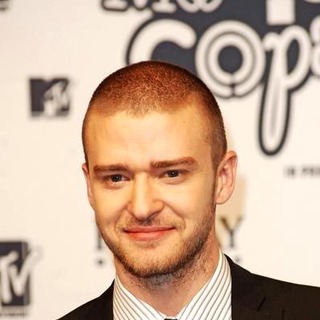 Despite his success in both movie and music industries, keeps adding yet another career venture into his resume. He, as it's been announced by MTV on Friday, May 9, has signed on to executive produce a new reality show for the youth-oriented cable television network, which is about to be called "The Phone".

The program reportedly will be based on a Dutch reality show format, beginning each episode with two hidden cell phones ringing at opposite ends of a major city. Contestants who answer the phones are given five seconds to decide if they want to play along for a cash prize, and then a guide on the other end of the line will give them a mission to complete before the time runs out.

May 09, 2008 09:42:00 GMT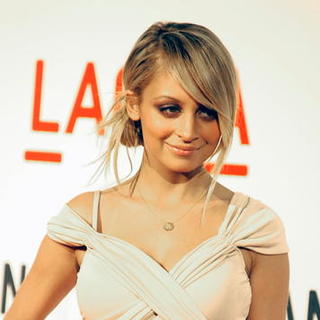 Gave birth to daughter Harlow Winter Kate Madden, her first child with boyfriend Joel Madden, on January 11, 2008 it was not until the following month that introduced the world to her newborn infant, on the cover of People magazine. It's been months now that the socialite exposes Harlow for one more time, this time for the June 2008 issue of Harper's Bazaar.

In a new photo spread for Harper's Bazaar, Nicole Richie gets the whole gang; Joel, Harlow and her singer father , together for a few family portraits. One of the several pics sees Nicole holding Harlow on her hands, while another snap sees Joel holding Harlow on his right hand with his left hand holding Nicole's and placing it on his lips.

May 09, 2008 08:02:06 GMT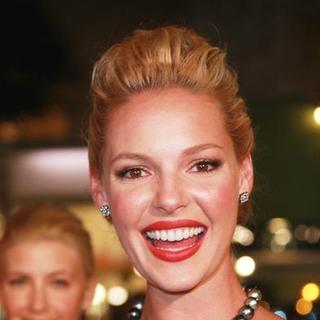 is biting the hands that feed her. The actress, according to various news media, is considering leaving the hit TV series "Grey's Anatomy" that has catapulted her to stardom to fully concentrate on her film career.

Heigl reportedly is disillusioned with the long working hours on the ABC medical drama. "She's working really long hours and is ready to move on. She's a smart one," a source close to her revealed. "She saw what can happen with someone like , who was crazy successful on TV, but can't seem to carry a film, and she tested the waters early."

May 09, 2008 07:27:30 GMT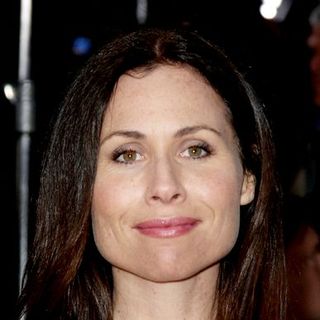 Has been very secretive about the identity of the man who has impregnated her, finally broke her silence, shared a few details about the father of the baby she's carrying. Quashed previous rumors that claimed musician Craig Zolezzi as her baby's daddy, Driver told U.K. Independent newspaper on Thursday, May 8, "Craig's not the dad!" insisted that "He's my great friend, and he's been so cool about it."

Wouldn't reveal the father's identity, Driver only hinted the man is English and "sort of in the same business ... he's really busy, like me." On her keeping mum about the identity of the man, the actress explained "I want to shield the baby's dad as much as I can because it wasn't his choice to get roped into all this stuff."

May 09, 2008 05:08:22 GMT

Despite his sudden and shocking death, still is remembered as a prominent figure in entertainment industry, especially in movie business. Almost four months after his death, the late actor is having his portrait, dubbed "Heath", being chosen as people's favorite at this year's Australia's Archibald Prize Exhibition, which involved 32,000 people voting.

"Heath", which was one of the many portraits participated in the contest, was created by Heath's friend, Australian artist Vincent Fantauzzo, at the late actor's family's Perth home in December 2007. The portrait features three versions of Heath; one haunted-looking rendition in the center of the canvas flanked by two whispering figures on either side.

May 09, 2008 04:08:24 GMT

Have never gone public with their love life, and were caught in yet another public display of affection (PDA). The rumored lovers let their cuddling do the talking Wednesday, May 7 at a KFC in Miami, Florida.

The rumored lovers were seen dressing down and looked like any other KFC regulars when they waited by the counter for their order. It was during that time that Rihanna was caught by the camera putting her arms around Brown's neck and planted a kiss on his lips.

May 09, 2008 03:05:49 GMT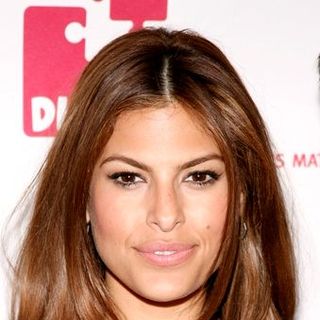 is giving nudity a whole new meaning when she goes topless for the May 2008 issue of Italy's Vogue magazine. Is no stranger to nudity, the beauty was captured on a number of provocative poses, exposing her breasts for the camera.

In some of the photos that have been leaked online, Eva was seen wearing a semi-dominatrix outfit, complete with sexy black stockings, a lacy basque and a see-through black shirt, opened to reveal her breasts. She completed her look with a black beehive hairdo.

May 09, 2008 02:36:31 GMT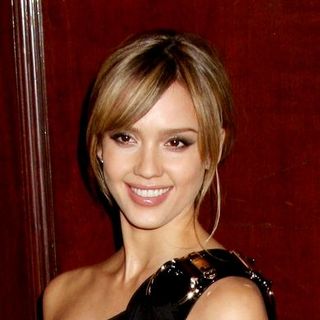 Has been keeping her lips sealed following a number of rumors surrounding her pregnancy, it is to US Weekly that spills the beans about the sex of the baby she's carrying. She, moreover, is keen enough to give the publication a peek on her nursery and even shares details of what she has inside it.

Put to rest the speculation on her baby's sex, Alba confirms that she indeed is pregnant with a baby girl. And much contrary to rumors on the street, she and her fiance Cash Warren have not yet decided a name for their forthcoming infant. "I'm waiting - we're not sure what the name is going to be. My name was Faradon Luisa for three days. I don't want to make that mistake with my kid!" she said.

May 09, 2008 01:50:14 GMT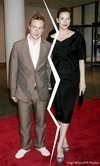 Sad news comes from as rumors on the street of her separation from husband Royston Langdon have just been confirmed. A representative for the actress confirmed the couple's separation in a statement released to People, saying "Liv Tyler and Royston Langdon have confirmed their separation."

The statement, furthermore, read "They remain good friends and devoted parents to their son Milo and are requesting that their family's privacy be respected at this time." No specific reason was given for the split though.