January 31, 2008 07:42:58 GMT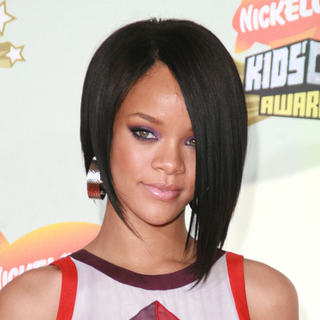 Best known as the largest brand of women's wear, lingerie and beauty products in America, Victoria's Secret sure knows best what sexy is. And appears to be true, the company has just unveiled its 2008 What Is Sexy? list, which among others include R&B singer , who's crowned as the Sexiest Female Musician, and whose smile is claimed as the Sexiest ever.
Here's Victoria's Secret 2008 "What Is Sexy?" list comprised of:
- Sexiest Female Musician
- Sexiest Smile
- Sexiest Actress
- Sexiest Beach Body
- Sexiest Mom
and - Sexiest Newlyweds
- Sexiest Actor
- Sexiest Male Musician
- Sexiest Funnyman
- Sexiest Male Athlete
- Sexiest Dad
- Sexiest Newcomer
and - Sexiest Couple
- Sexiest Style
- Sexiest Lips
- Sexiest Eyes
- Sexiest Legs
"Dirty Sexy Money" - Sexiest Cast
All those list-makers will be honored in a party, set to take place in Scottsdale, Ariz., on Saturday, February 2, which will be hosted by Victoria's Secret supermodel-spokeswomen, including , and among others.
January 31, 2008 06:58:12 GMT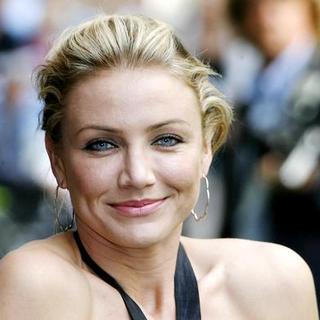 Was back on the single saddle again following her break up with longtime boyfriend early last year, is now rumored to have had a new boyfriend. She's said to be dating Canadian actor .

Diaz and Speedman have been spotted enjoying a vacation together in the Bahamas earlier this month. "He has a house down there, and they were frolicking on the beach. They were definitely smooching," an onlooker told the New York Daily News.

January 31, 2008 06:28:01 GMT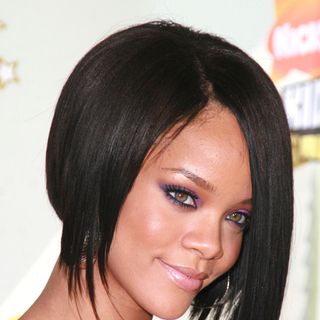 has become the latest celebrity after the likes of and who gets her hand on to promote the "Got Milk?" ad campaign.

The R&B singer dons the creamy "milk mustache" in "Got Milk?" new advertising campaign, which is accompanied with a tag line that reads "Drink it in. Pop star? Not exactly. Milk is more my move. Some studies suggest that teens who choose milk instead of sugary drinks tend to be leaner and the protein helps build muscle. So shut up and drink."

January 31, 2008 06:07:35 GMT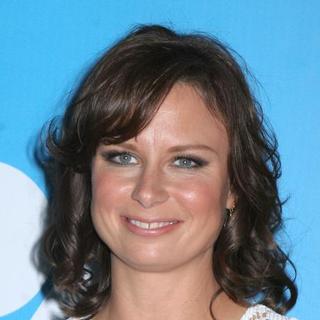 is pregnant with her boyfriend Matthew Rolph's child.

The actress, best known for her portrayal as Chloe O'Brian in TV series "24", confirmed the good news to People, saying "With the strike going on, I had to keep busy! We are thrilled and couldn't be more excited."

January 31, 2008 05:07:53 GMT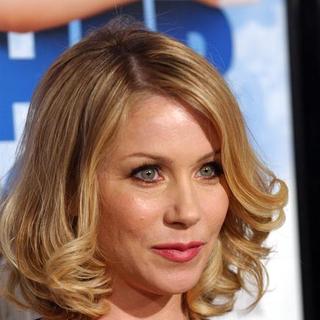 is at it again. The actress, who was reported to be seen getting cozy with her former husband Johnathon Schaech back in November last year, was spotted "canoodling" with actor , thus prompted dating speculation.

Applegate and Levi, according to Metromix Los Angeles, have been spotted "canoodling" at Ye Coach & Horses in L.A. on Tuesday night, January 29. "She in a black dress and knee-high boots, he in an army green jacket," the site wrote on its Website.

January 31, 2008 04:17:02 GMT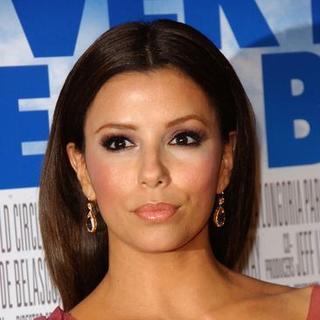 Parker is a "femme fatale" in a new H-E-B television commercial.

The "Desperate Housewives" star has agreed to star in a new H-E-B television ad that will run during the Super Bowl.

January 31, 2008 04:07:31 GMT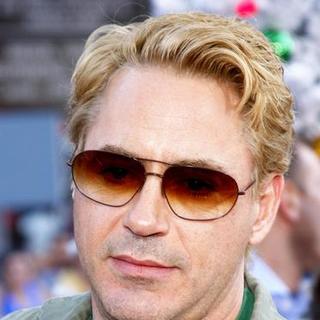 The Golden Globe-winning American actor will be honored with the kudo of Male Star of the Year. He is set to be presented with the award at the 2008 ShoWest's closing night ceremony on March 13.

On Downey's receiving the honor, ShoWest co-managing director Mitch Neuhauser reasoned that the former "Ally McBeal" star has been contributing a lot to the entertainment biz. Neuhauser stated, "For almost four decades, Robert Downey Jr. has been entertaining moviegoers with a resume of films that is as diverse and impressive as anyone could imagine."

January 31, 2008 03:49:57 GMT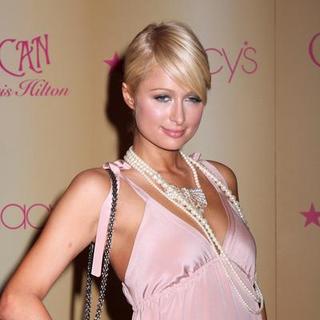 Her recent visit to a lesbian night club has become major media attention while at the same time prompted speculation that she herself indeed was lesbian. Added fuel to the existing rumors, was reported to be seen making out with actress .

Paris and Cuthbert were "all over each other and making out" at New York's Tenjune club on Tuesday night, January 29, US Weekly quoted a source as saying.

January 31, 2008 03:13:46 GMT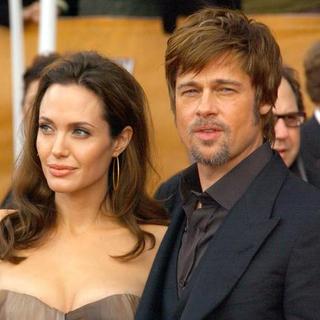 It's been sometimes since speculation on 's pregnancy first hit the news media. Yet so far there has yet any confirmation nor denial from the actress' camp concerning that issue. Nevertheless, new rumor has just surfaced that Jolie and her partner are planning to sell their confirmation to the highest bidder and donate the proceeds to charity.

A source close to the Hollywood power couple told US Weekly that Jolie indeed is pregnant. One attendee at the Screen Actors Guild Awards on Sunday, January 27 in Los Angeles told the publication in its latest issue, "It was so obvious she was pregnant. You could clearly see the bump's outline."

January 31, 2008 02:57:24 GMT
Many Hollywood actors today are doing their own stunt works, but when is the one to do the stunt, he would do it with a bang. On Monday, January 28, morning, the 46-year-old comedian jumped over an overpass locally known as "Suicide Bridge" for a bungee jump scene in his upcoming comedy project "".

Replacing his stuntman, the Golden Globe Award-winning actor who wore a yellow jacket and blue jeans, yelled, "The first time in history that an actor stepped in for a stunt man." Then, while standing on the edge of the bridge and getting himself ready for the 150 feet plunge, the funnyman jokingly quoted Neil Amstrong's famous statement saying, "That's one small step for man, one giant leap for comedy. I've never been so regular!"

January 31, 2008 02:45:19 GMT

is now an engaged man. The actor, who obtained wide fame in 1999 for his role as Jim Levenstein in the "American Pie" series of teen films, is engaged to his actress girlfriend Jenny Mollen.

Confirmation of Biggs' engagement to Jenny first came from the actor himself who broke the news during the Los Angeles premiere of his new flick, "," in which he stars opposite Parker, on Tuesday night, January 29, telling US Weekly "It happened recently."

January 31, 2008 02:13:14 GMT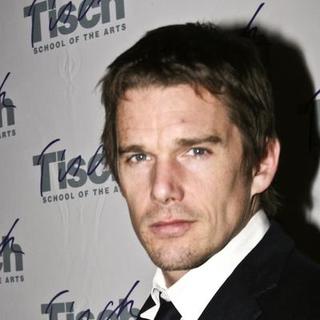 is about to become a father again, it has been reported.

The actor and his girlfriend, Ryan Shawhughes, are expecting their first child together. "I can confirm and they are thrilled," says Hawke's representative Mara Buxbaum. "No further details will be made available."

January 30, 2008 08:25:05 GMT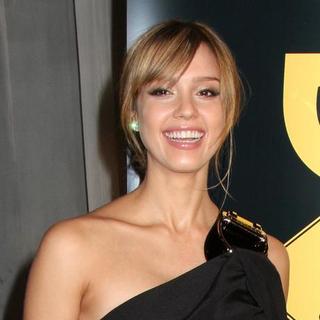 plays it coy when it comes to the gender of her not-yet-born baby.

The movie beauty openly revealed during an appearance at "The Late Show with " on Monday night, January 28 that she did know the sex of her baby, yet won't share the information with the public.

January 30, 2008 07:40:24 GMT

and her husband are using their celebrity status to branch out to the fashion-design world. The celebrity couple are planning to unveil their own clothing line, naming it "Hank Evie."

On using "Hank Evie" to name their fashion line, it is reported that the two words actually are the separate names Nicole and Keith used to call each other while they were still in the early stages of their relationship.

January 30, 2008 06:19:34 GMT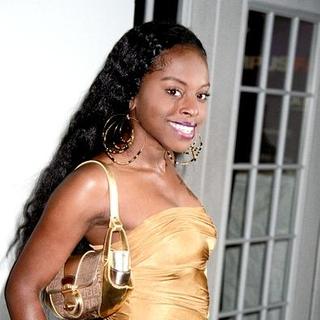 New York State Supreme Court Judge Melissa Jackson ruled Thursday, January 24 that would not be allowed to leave the state for medical attention. The judge, in other words, turned down the rapper's request for an early release from jail for ear problem.

Brown petitioned on January 15 for her early release from New York's Rikers Island by January 30 to treat an ear problem she feared could jeopardize her hearing and singing career. In her four-pages handwritten letter to New York Supreme Court Judge, Brown said she has already learned a lesson from serving jail time and thus pleaded to be released.