March 17, 2008 02:01:04 GMT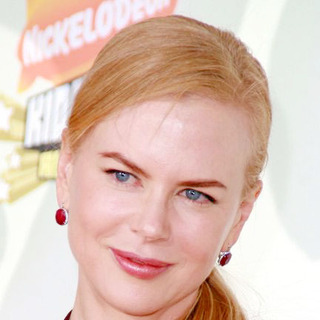 Is expected to give birth to the baby she's carrying June later this year, reportedly has asked fellow movie star to be the godfather of her not yet born infant. Reports say, the Aussie movie beauty is planning to have her baby baptized in the Catholic Church and thinks Clooney is the ideal godfather for the baby.

A celebrity insider told Star Magazine, "Nicole asked George to be her baby's godfather, and he has agreed." No words just yet from both parties though.

March 17, 2008 01:26:48 GMT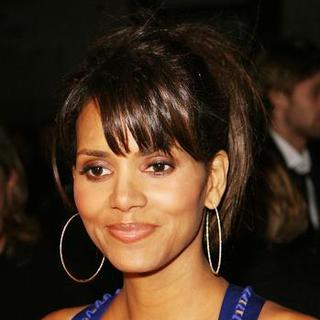 is finally a mother. The 41-year-old actress has given birth to a baby girl Sunday morning, March 16 at Cedars-Sinai Hospital in Los Angeles, according to reports.

Star Magazine was the first to bring the report to the surface. An insider told the publication, "Halle Berry had a 7lb 4 oz girl at 10:17am Sunday morning, March 16, at Cedars-Sinai Hospital in Los Angeles. The actress had checked into the hospital for the second time that day after feeling contractions earlier Saturday morning."

March 15, 2008 07:03:02 GMT
drew front-row guests, such as , and at their debut fashion show Thursday, March 13. The all-girl group helped band founder Robin Antin debuted her new lingerie collection at the L.A. Fashion Week.

The Dolls; , , Jessica Sutta, Melody Thornton and Ashley Roberts, performed a special show at the event, sans recently departed member Carmit Bachar. All the girls performed onstage at the fashion show while the models on the catwalk showing off the selection of bras and pants.

March 15, 2008 06:36:54 GMT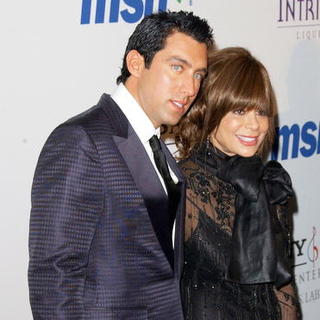 "I am not engaged!" so told on his Los Angeles radio show. Much contrary to a U.S. tabloid story that stated her boyfriend J.T. Torregiani is about to propose to her, Paula has denied speculation of an engagement, insisted she and Torregiani are not planning to head down the aisle anytime soon.

In Touch Weekly reported Wednesday, March 12 that restaurateur J.T. Torregiani is poised to pop the question to Paula after he was spotted scoping out engagement rings in the VIP room at Tiffany in Beverly Hills back on February 27. "JT was looking at big stones over six carats," an insider revealed at that time. "He didn't seem to have a budget, but definitely wanted something that would impress Paula."

March 15, 2008 06:14:31 GMT
Wasting no time with her failed marriage to hubby Daniel Johns, has reportedly scored herself a new man. The "Torn" singer is said to have been romancing Sir Richard Branson's son, Sam.

Not without reason, but speculation of a romance between the twosome arose soon after they were seen canoodling during a bash at London's Kensington Roof Gardens, where Natalie was one of the guests at the ski-themed party to celebrate Sam's planned Arctic expedition. The party itself reportedly cost 100,000 pound sterling.

March 15, 2008 05:05:58 GMT
Another baby is on the way for and his wife Caroline Fisher. The former "American Idol" runner up confirmed the news to People.

"I'm proud to be a dad again," Bice exclusively told People. "We don't know if it's a boy or girl yet and don't care as long as it's healthy and has all its fingers and toes."

March 15, 2008 04:50:32 GMT
It appears that is taking her love for leggings to the next level. The starlet has recently expressed her intention to launch her own line of leggings.

Has been spotted day after day wearing leggings, Lindsay is now thinking of starting her own legging line. About this she told Life&Style Magazine, "I'm doing my own leggings line! But it's a secret. It will be a while before it comes out, but I'm going to do it. I love leggings."

March 15, 2008 04:25:06 GMT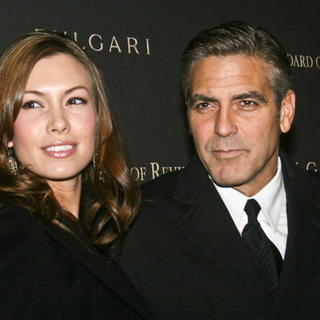 has something to be proud of about her current girlfriend Sarah Larson now that she's made the big talk with her runway debut at the L.A. Fashion Week Thursday, March 13. The former cocktail waitress caused a stir as she hit the catwalk in Ashley Paige swimwear at Mercedes-Benz Fall 2008 Fashion Week at Smashbox Studios, C.A.

The beauty, who was a contestant on the TV game show "Fear Factor", showed her well toned body in two revealing one-piece swimsuits. She, as reported by People, strutted her stuff in the swimwear like a pro.

March 15, 2008 04:02:02 GMT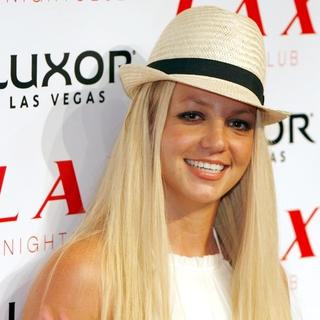 Reports on being offered a staggering 2 million pound sterling to perform an erotic dance for a group of rich sheikhs in Dubai has been dismissed. Hollywood.tv founder Sheeraz Hasan insisted he never made such offer despite rumors to the contrary.

Put the brake on the false reports, Hasan claimed his plan to take the singer on a lucrative business trip to the Middle East had nothing to do with such a sleazy performance. "She is not going to Dubai to dance erotically for $4 million. It's completely false," Hasan said.

March 15, 2008 02:44:22 GMT

Playboy Magazine has what it is said as "candid conversation" with 's redneck frontman Chad Kroeger in its April 2008 issue. To the publication, Kroeger opens up about everything from his wild childhood to his time serving as the lead singer and rhythm guitarist for the rock band which is very popular yet at the same time also being the subject of people's hatred.

Kicked off the interview with Playboy Contributing Editor Rob Tannenbaum with an open revelation about his criminal record and his hard-partying habit, Kroeger also recalled on the stupidest thing he ever did for a case of beer, saying "I put my own d*ck in my mouth. I was 14 and much more flexible at the time. It was soft and required a lot of pulling. I really wanted that case of beer." Being quizzed on thinking it is fun to be bad, the musician said, "I don't know how many times I got kicked out of school. I just thought it was fun to be bad. To a certain degree I still think it's fun to be bad. You should just never do anything that's going to hurt someone else."

March 14, 2008 08:41:06 GMT

issued a statement Thursday, March 13, confirmed he was being released from the prison while at the same time apologized for the conflicting reports regarding his status, a prisoner or freeman, earlier this week. The Game's attorney confirmed earlier this week that the rapper was dismissed from his scheduled 60-day sentence after only eight days due to overcrowding at the facility. The rapper's management, on the other way around, issued a statement later that day claiming The Game had been transferred to another facility, thus causing confusion on the star's status.

Put the brake on the conflicting reports, The Game explained, "I apologize for the conflicting news on my release, but due to the sensitive negotiations on this matter I felt it appropriate not to give an exact date on my release." He then went on saying, "I am truly grateful to my attorney, family and management for doing a great job in this respect. Upon my release I went directly to the studio with producers Cool & Dre and recorded several records, including my street record 'Big Dreams.' Thank you to all my fans as well for the support."

March 14, 2008 07:34:19 GMT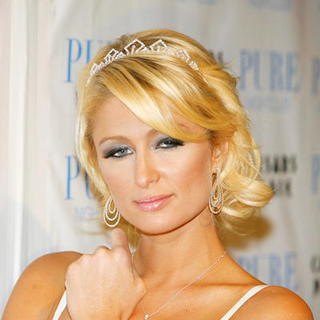 MTV is keen enough to help finding a cool new best friend now that her BFF is being kept busy with her role as a mother. The network announced Thursday, March 13 that it has greenlighted the hotel heiress' reality show, tentatively titled "Paris Hilton's My New BFF".

MTV has announced plans for 10 episodes of the show which will feature 20 potential contestants battling to prove they've got what it takes to hang with Paris. All the contestants will live together in a house and compete for Paris' affection by proving their loyalty and social and glamor savvy.

March 14, 2008 07:06:31 GMT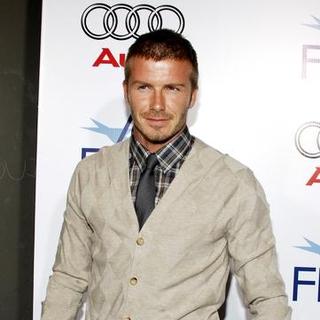 has "Instinct After Dark", literally. The soccer stud is lending his face and public persona for the new advertising campaign of Coty's new limited edition fragrance, Instinct After Dark.

Intinct After Dark, according to various report, opens with sparkling, tangy-fresh citrus notes of grapefruit, Italian bergamot and mandarin leaf. The middle note is pure elegance with pimento, star anise and cardamom, culminating in the magnetic sensuality of vanilla and white amber.

March 14, 2008 06:30:40 GMT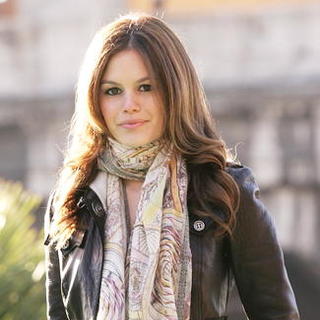 Is widely known as an actress, has turned to a fashion designer. The movie beauty is jumping into fashion bandwagon by collaborating with big label DKNY to design a line of junior sportswear.

The line, which is about to be called Edie Rose for DKNY Jeans, is expected to hit stores September later this year. The name actually came after two women Bilson was inspired by as she was growing up.

March 14, 2008 05:06:32 GMT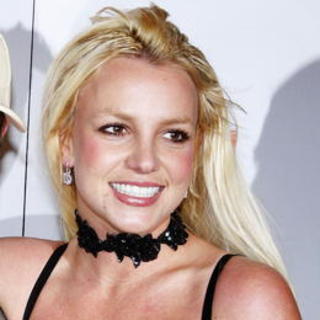 Notwithstanding with her tabloid-scrutinized life, has reportedly been offered a staggering 2 million pound sterling by a Dubai millionaire to perform a dance routine. The Daily Star said that the mother of two is flying out to Dubai to perform an erotic dance for a group of rich sheikhs there.

According to the Daily Star, Pakistani Sheeraz Hasan, founder of celebrity Website hollywood.tv, wants Britney to perform her tune "I'm a Slave 4 U", plus her famous snake-dance, to an elite audience in the Middle East. And in addition to the cash, Britney will also get luxury accommodation on her own private island for the duration of her trip.