June 23, 2007 02:53:49 GMT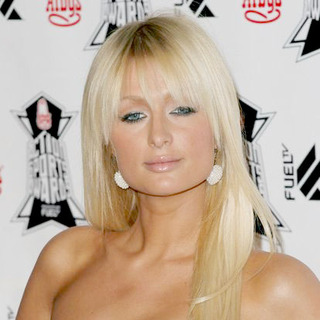 The speculation comes to an end when sheriff's officials made it official Friday June 22nd that will be freed from jail by Tuesday next week June 26th after serving 23 days of the original 45-day sentence imposed by a judge for probation violation.

"There was some confusion as to whether it would be Monday or Tuesday, and we just wanted to let people know what was happening," says sheriff's Sgt. Duane Allen, Jr. And since there's no set time, the heiress can be released any time of day or night.

June 23, 2007 02:23:12 GMT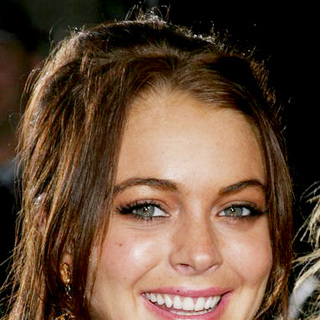 She won't be around the town anytime soon. will instead stay in rehab until an undisclosed time. The troubled pop star has decided to remain in rehab until she fully recovers from her addiction.

"She is staying in Promises for longer than a month. We don't know how much longer because of her work schedule, but she is taking rehab very seriously this time and not messing around," a friend of Lindsay tells the New York Post newspaper.

June 22, 2007 08:57:13 GMT

They made it public, finally. and made it obvious to everyone that they are dating. The lovers were seen holding hands and putting their arms around in each other while strolling about together in Oslo, Norway.

The couple was reported to then join friends for lunch at T.G.I Friday's. Later that day they were seen kissing aboard a speedboat as Justin touched down in Oslo to continue his European tour.

June 22, 2007 08:37:40 GMT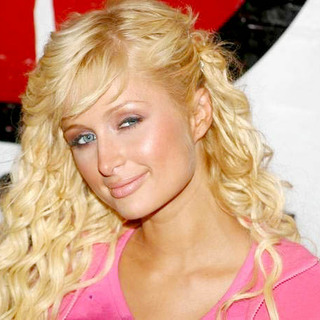 Breaking news, no post jail interview for .

As soon as there were reports flying that NBC has offered to pay the heiress $1 million for a tell-all interview after her release from the Century regional detention center in Lynwood, California, on Monday June 25th, the network officially released a denial.

June 22, 2007 07:44:16 GMT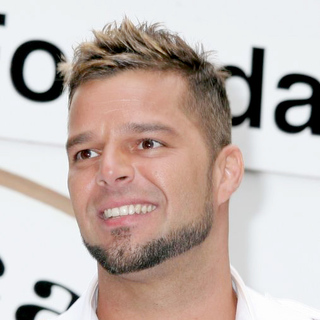 The Hollywood Chamber of Commerce Walk of Fame Committee announced on Wednesday June 20th the Walk of Fame recipients for 2008. Among the many names mentioned there are the likes of , , , and , who are all granted Hollywood stars in the recording category.

On the Motion Pictures category, the recipients are , , Stan Lee, The Munchkins (from "The Wizard of Oz"), and The Westmores of Hollywood, a longtime show business makeup family.

June 22, 2007 06:54:03 GMT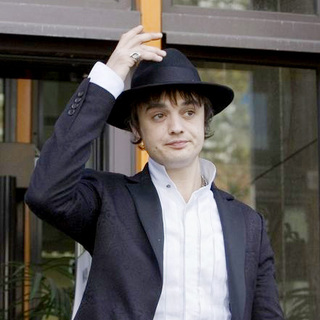 tells all; his plan to marry supermodel girlfriend to his drug-fuelled lifestyle, in a series of his personal diaries. The journal, titled "The Books of Albion: The Collected Writings of Peter Doherty", consists entries from 1999 and continue into 2007.

Begun with him at the age of 20 when he arrived in London to perform poetry and set up The Libertines, the troubled rocker revealed in his "Books" he hopes to marry Moss summer later this year, writing "We have been close this time passed and with me smack and needle free we shall marry in the summer and I become 10 times happier than any given smackhead ... Huzzah!"

June 22, 2007 06:12:35 GMT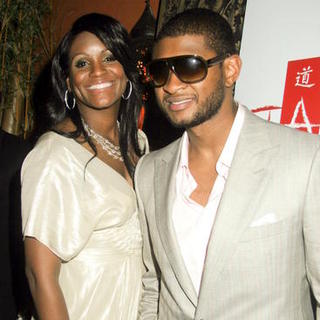 She breaks her silence, so you better listen. Tameka Foster, the fiancee of famous R&B star , rubbished the rumors she's pregnant with her former husband Noontime Music cofounder Ryan Glover's child and has confirmed she's not carrying, not now at least.

"That is ridiculous," Tameka told Essence.com on the pregnancy report. "Friends tell me about some of [the online gossip] and we'll laugh, but honestly, I don't pay attention to the gossip on the day-to-day. If that were the case, the baby would have been born already."

June 22, 2007 04:59:59 GMT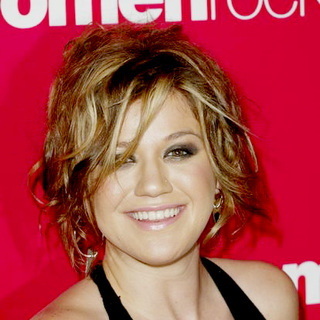 She had a dark past. In an interview with COSMOgirl! for its August issue, opens up about the eating disorder she suffered from after missing out on a role in her high school musical.

"I thought if I come back and I'm cuter and thinner... then I'll get the role. I became bulimic for the next six months. One of my guy friends caught on to it, and I just felt so ashamed and embarrassed," the American Idol winner told the US magazine.

June 22, 2007 04:22:20 GMT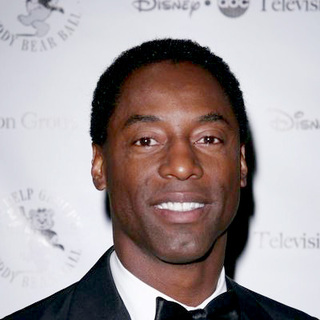 He's still mad and upset about being fired from the hit TV series "Grey's Anatomy". has, in an interview with the Houston Chronicle on Wednesday June 20th, opened up about the unfortunate while revealed further that he's threatening to take legal action against the show's producers.

"They fired the wrong guy. I have to clear my name. I'll start from the beginning. I'm telling everything. So here's the truth," the actor tells the newspaper. On his defense, Isaiah pointed T. R. Knight to have exploited the controversy in order to get a salary increase and to enhance his role.

June 22, 2007 03:45:37 GMT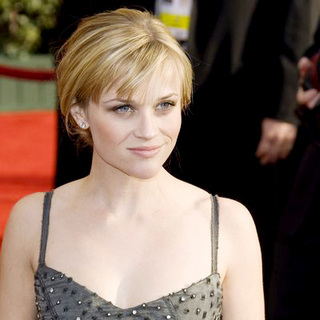 They even not yet made it public that they're couple now the romance has come to an end. and 's secret relationship reportedly is over.

Reese, who split from husband October last year after seven years of marriage, was reported dating Jake in March after getting close together while filming thriller movie "". The couple, however, never made public of their romance.

June 22, 2007 03:13:52 GMT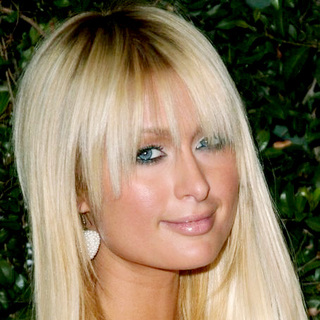 Has just turned down the costly offer to bare all for Playboy magazine, is now being offered $1 million dollar cash for a post-jail interview with US television network NBC's The Today Show.

The New York Post reported Thursday June 21st, NBC has won a bidding war to secure an exclusive chat with the socialite as soon as she's released from the Century regional detention center in Lynwood, California, on Monday June 25th.

June 22, 2007 02:47:24 GMT

Multi-Grammy Award winning American gangsta rap group is back on track. Has just had their latest album "Strength & Loyalty" debuted at No. 2 on the Billboards 200 in May, they're now hoping into a new business. Producing watches.

Teaming up with Freeze Watches, the music act is launching "The Bones Watch," an exclusive watch that will combine the Bone Thugs-N-Harmony logo with skull and bones, to create an authentic looking wrist piece.

June 21, 2007 09:01:24 GMT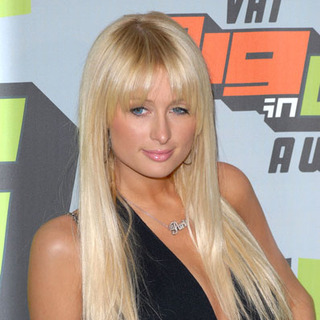 won't be a free woman until Monday next week June 25th, but many profitable offers have come approaching her. Staying behind bars does make the heiress hotter than ever. And it's true that Playboy boss Hugh Hefner has invited her to pose for the magazine.

Hefner would like to have Paris posing for Playboy by the time she's released from prison. He reportedly has offered the socialite a large sum of money to bare all for the adult magazine. However, her mother Kathy Richards has turned down the offer.

June 21, 2007 08:27:46 GMT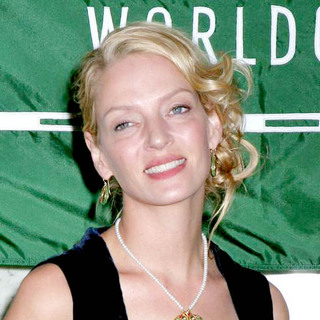 has double happiness now that she lands a new TV project and finds new love. The actress has been tapped to star in "My Zinc Bed," which is an HBO adaptation of the play by acclaimed playwright David Hare.

Being in the same scene with her will be Paddy Considine and Jonathan Pryce. On the story, "My Zinc Bed" centers on a young idealist alcoholic (Considine), his wealthy boss (Pryce) and the boss' formerly cocaine addict young wife (Thurman), with whom he has an affair.

June 21, 2007 08:09:33 GMT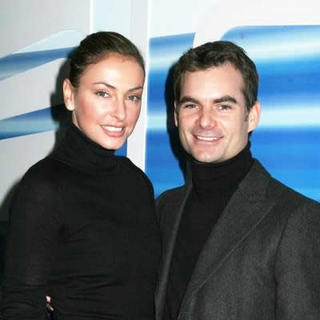 NASCAR's four-time champion became a father for the first time Wednesday June 20th as his wife, model-actress Ingrid Vandebosch, gave birth to their first child together.

The baby, a girl named Ella Sofia Gordon, was born at 9:09 a.m. in New York and weighed 7 lbs, 1 oz, it has been confirmed.