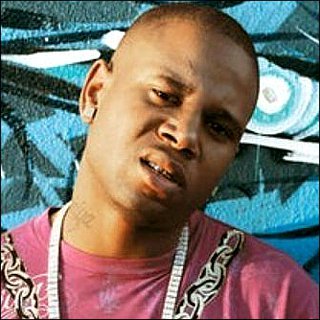 Profile
---
Famous as :
Rapper

Birth Name :
Jeremy Lemont Saunders

Birth Date :
June 11, 1983

Birth Place :
Tarpon Springs, Florida, USA

Claim to fame :
Single "She Got It" (2008)

Biography
---
The story of
2 Pistols
is another drama in life that can turn up good despite how hard life can be. He was born Jeremy Lemont Saunders in the 1980s. The only difference between him and most of the other kids at his age that time was the presence of parents figure. Both his father and mother were almost never really there to raise him due to their stints in prison. He thus fell in custody of several people including his aunts and his older brothers. By teenager, he was already a tough kid that belonged to the harsh life of the street. Still, he held a dream of being a professional footballer while juggling an education at Tarpon Springs High School in Tampa, Florida. However his relatively petite size forced him to scrap the plan but later benefited at something else.
In the back of the class, Saunders often wrote lyrics that he transferred from watching his surrounding. At one point he wrote about girls in his school that resulted in a joint called "Dirty Foot". Recalling the monumental event, Saunders said, "Around my way, we sometimes call certain kinds of girls, 'Dirty Foot'. It's just a silly thing, a girl who is trying to get your money and don't have nothing of her own is a Dirty Foot. I was just messing around and wrote a song about it." And so the song was done but went unpublished until his brother encouraged him to record it. Saunders then molded the song to hard copies and gave it away without expecting much from it. However when he visited a local club, somehow the DJ played "Dirty Foot" and he was surprised to the core when people knew the lyrics to it.

Back to Top