June 04, 2008 08:05:27 GMT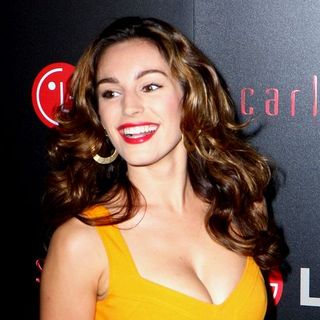 Intended to take her fashion designing career a notch higher, has signed an extension to her contract with British high street chain New Look. The deal, which is said to worth seven figure, will see the actress puts her name to the brand's swimwear and underwear collections which will go on sale later this year.

She, additionally, will also trademark her name for New Look's another swimwear collection which is set to hit the stores in 2009. Details of the collections are not provided though.

June 04, 2008 06:22:35 GMT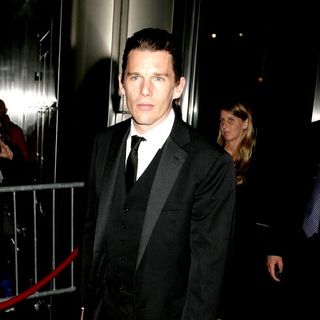 Are expecting their first child together, and his pregnant girlfriend Ryan Shawhughes are said to have been planning to tie the knot soon. Perez Hilton was the first to break the news.

The site cited a source as saying, "Ethan and Ryan are taking out their marriage license any day now." The source went on adding, "I wouldn't be surprised if they had the wedding this week!"

June 04, 2008 04:53:02 GMT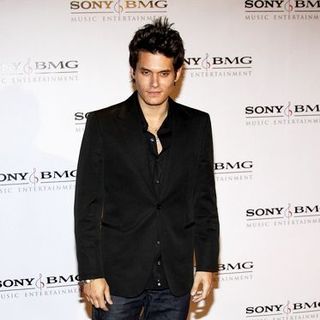 had a run-in with the law and the unfortunate was caught on camera. The recording artist was snapped by photographers being pulled over by the police Tuesday afternoon, June 3 in West Hollywood for driving with expired tags and no license plate.

Mayer was driving his green Land Rover when the authorities stopped him at 12:15 P.M., observed his vehicle only to find out that it was missing its rear license plate. According to the West Hollywood Sheriff Station's watch commander, the singer was ticketed for a registration violation.

June 04, 2008 03:54:40 GMT
Officially over. and her actor boyfriend broke up, The Sun reported. The actress, who reportedly was in Prague, called it off with him, who was in England working on a film, over the phone last week.

An insider told the Sun that Rhys had become very suspicious that Sienna had rekindled her romance with ex boyfriend considering that the two have met regularly in preparation for a promotional campaign for their film "." Things got even worse when Sienna caught Rhys reading her text messages.

June 04, 2008 03:12:04 GMT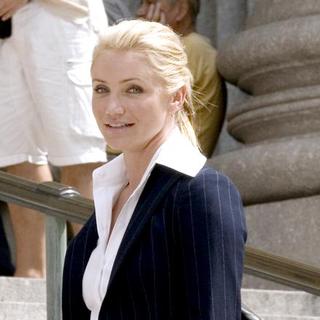 Are and swapping boyfriends? While the "Friends" star has been allegedly dating Diaz's former fling , Diaz herself was seen enjoying a night out with Aniston's former boyfriend, model Paul Sculfor.

Diaz and Paul were spotted having a dinner date at Santa Monica's Il Ristorante di Giorgio Baldi on Sunday night, June 1. Their dinner date quickly sparked rumors of a new romance as the twosome "looked really flirty," said an eyewitness who as well revealed to People that Diaz "was laughing really loud at all of his jokes. It looked like a date."

June 04, 2008 02:40:02 GMT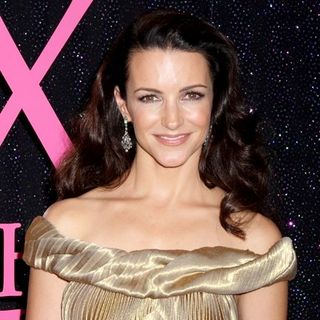 Among the many Hollywood notable figures who bravely take the challenge to branch out of their careers, is the latest to launch her own fashion line. Following in the footstep of fellow actress , she's teaming up with U.S. fashion retailer Belk to launch her own clothing line.

Belk announced its partnership with Davis Monday, June 2, confirmed the "" star's self-titled clothing line will debut at 126 of its stores starting from this fall. The line, which consists of dresses, denim, sporty separates, sleepwear and handbags, all of which are designed by Davis herself, will range between $38 to $240 per item.

June 03, 2008 08:54:03 GMT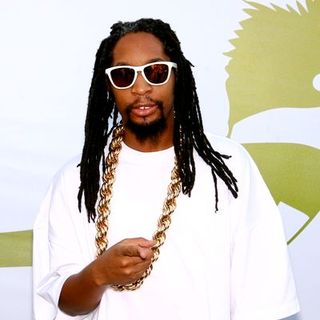 Is on recording hiatus following the bankruptcy of one of his record labels TVT Records, is expanding his other business empire. The rap artist is having his energy drink Crunk adds a new flavor into its line.

Has been in high demand since it first hit the stores in March of 2004, the Crunk energy drink most recently added a new flavor, called "Citrus" which is labeled as containing all real lemon lime which gives it that lemon-lime taste. The new lemon-lime flavored drink is set to be launched this summer in a new yellow and green can.

June 03, 2008 08:04:20 GMT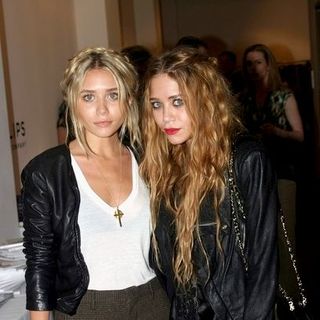 The Olsen twins are taking their love for fashion into the next level with a venture into jewelry designing. and both admire jewelery designer Robert Lee Morris and that being so are teaming up with the Council of Fashion Designers of America award-winning jeweler to create a collection of accessories for their Elizabeth and James clothing company.

The siblings are said to have been heavily involved with the project, visiting Morris' Manhattan headquarters to search through his archives for inspiration before they would decide on which design to add into their collection. According to WWD, the Olsens' jewelry line will consist of "silver and brass dagger necklaces, amorphous knuckle rings and edgy earrings."

June 03, 2008 06:27:28 GMT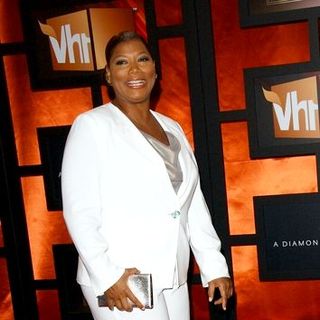 is the latest Hollywood celebrity to jump on the fragrance bandwagon. The actress-rapper has signed a deal with Florida-based Parlux Fragrances to create her own signature scent, which is expected to hit the market in fall 2009.

Parlux Fragrances Inc. announced Monday, June 2 it will launch the award-winning rapper, actress and singer's first scent. The company said in a news release that Latifah's perfume will debut in the United States in the fall 2009 season, with an international rollout to follow.

June 03, 2008 05:12:57 GMT
Is an actress and singer, is looking forward to trademark her name to yet another product. She reportedly is planning to launch her own range of perfume just like what many of her fellow celebrities have done.

Has been considering the idea to launch her own range of scent for some time, Lindsay has revealed her fragrance is still in its early stages. Spilled the beans to The Sunday Times magazine, she was quoted as saying she's "sorta (sic) been experimenting" with different scents, but has come up with "this oil that I made up myself".

June 03, 2008 03:51:35 GMT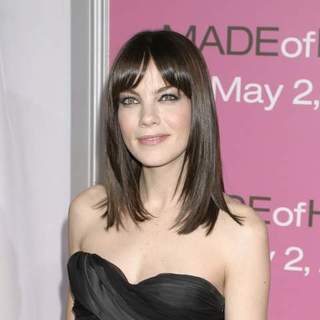 Is a movie actress, could soon add motherhood into her resume as she's pregnant with her first child with husband Peter White. A representative for her confirmed the good news to People, saying the couple "are very excited."

No other details are disclosed, except that Monaghan is due to give birth in late fall. The forthcoming baby will be the first for either of them.

June 03, 2008 02:57:28 GMT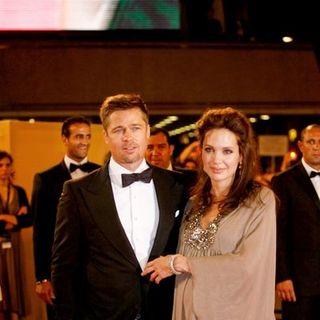 The babies have not yet born, but the bid for their pics has begun. The bidding war to win the first pictures of and 's twins is getting rife with OK! and People magazines as the two highest bidders. And the bidding itself is currently at $15 million.

TMZ, which broke the news, cited one spy as saying the pictures of the celebrity couple's highly anticipated twins are so valuable that both publications would "print blank pages" the rest of year to get them. Money, still according to TMZ, doesn't really matter for OK! and People, adding that "prestige is what counts."

June 03, 2008 02:37:51 GMT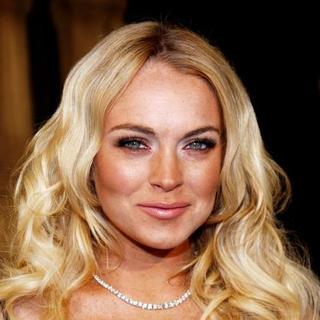 Rumors are mounting that has been offered $1 million deal to come out of the closet as a lesbian and confirm her alleged romance with DJ Samantha Ronson. Well, it appears that she is lesbian for the right price as new report has just surfaced that she turned down the offer, which was made by OK! magazine.

According to the New York Post, OK! magazine has made the starlet the offer "to do the cover" but her team have advised her to turn it down despite the fact that she "really wants this to happen and she needs the money." "They sent offers and we passed," a spokesperson for the actress has confirmed.

June 02, 2008 09:15:57 GMT
While the Internet gossip websites are already afire with reports that is going to be a father, new claim surfaced by the hour that the "American Idol" alum is expecting a baby boy. It was TMZ which first broke the news on the baby's sex.

Citing its multiple spies, TMZ claimed Clay's record producer Jaymes Foster whom he's artificially inseminated is pregnant with a baby boy. She's due to give birth August later this year. No other details being unveiled though.

June 02, 2008 07:52:48 GMT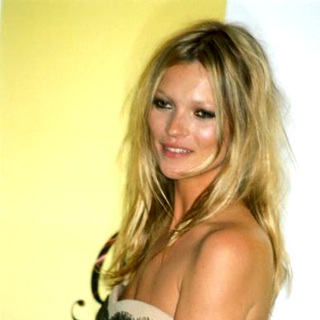 gets the axe. The supermodel and mother of one reportedly has lost her contract with lingerie giant Agent Provocateur, worth $1 million, and is being replaced by a much younger and not so famous model, identified as Alice Dellal.

"Everyone is stunned," a source told British newspaper The Sun. "Kate's shots were really well received, but bosses thought it time to move on. They want a fresh new face and think they've found just the candidate in Alice."