February 02, 2008 07:01:49 GMT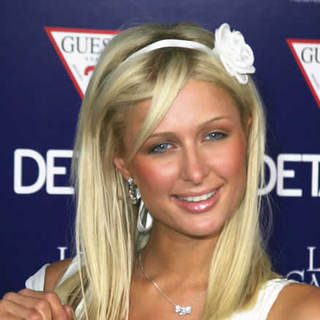 received a huge blow of embarrassment when her idol allegedly threw her off the stage. Paris who has been romantically linked to the rapper, climbed the stage to dance to his tune when she was barked "Get the f**k off the stage".

On January 31, Paris was hosting 944 magazine in Arizona where 50 was also in attendance to perform. The rapper then gave Paris a shout out while on stage, which was most probably interpreted by Paris as a cue for her to get on stage. According to PageSix.com, 50's entourage and stage crew then ordered her to stay away from the stage in which point Paris cried and said "But it's my party!".

February 02, 2008 04:57:23 GMT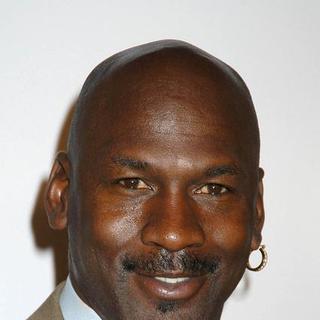 is not taking anymore harassment from a Pennsylvanian woman who claimed he fathered her baby. The basketball star is suing Lisa Miceli who reportedly sent hundreds of e-mails and notes to him even after he was proven not the biological father of the boy.

Miceli admitted that she was Jordan's mistress in 2004 and further claimed that their relationship has brought to the delivery of Dante Michael Miceli. Jordan took two DNA tests in 2005, and allegedly had agreement with Miceli that when the second came out negative, she would leave him alone and there should be no more case.

February 02, 2008 03:56:12 GMT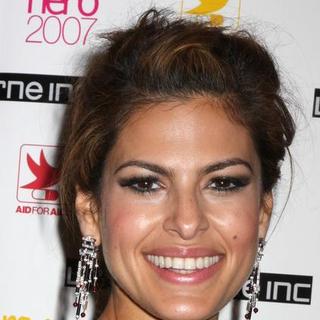 is tackling some "personal issues" and is taking some professional support, her representative confirmed to People. She reportedly has been receiving treatment at Utah's Cirque Lodge, the same rehab center that depended on for her drinking problem, for several weeks.

"Eva has been working hard for the past year and made a positive decision to take some much-needed time off to proactively attend to some personal issues that, while not critical, she felt deserved some outside professional support. Out of respect for Eva's privacy, we do not wish to discuss further details," her rep told People on Friday, February 1.

February 02, 2008 03:17:02 GMT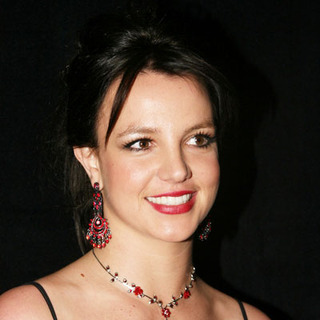 and Sam Lutfi's BFF status has turned sour that judge has issued a restraining order against the latter. A hearing, as reported by TMZ, ruled that Lutfi should stay away from Britney who was admitted to UCLA Medical Center on Thursday morning, January 31 for psychological examination.

Judge found out that Lutfi has been harassing Britney and he will not stay near the pop singer within 22 days. Attorney Goldie Schone, however, told TMZ that Britney's parents and sister who are also at war with Lutfi, may extend the restraining order after the 22 days rule.

February 02, 2008 02:28:35 GMT

For the first time since 's death on January 22, , ex-lover and mother of the actor's 2-year-old daughter released a statement revealing how "heart-broken" she is. The actress who met Ledger while filming "" (2005), also spoke how their daughter Matilda is "a spitting image" of her father.

"Please respect our need to grieve privately," Williams said in a statement. "My heart is broken. I am the mother of the most tender-hearted, high-spirited, beautiful little girl who is the spitting image of her father. All that I can cling to is his presence inside her that reveals itself every day."

February 01, 2008 08:52:16 GMT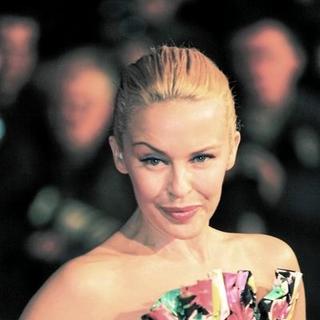 Has just publicly declared that she has finished yet with pop stardom, quickly celebrated the releases of two music videos from her "" album, namely "Wow" and "In My Arms", at relatively the same time. And now the Aussie pop songstress is branching out her business empire again with plans to release a range of luxury homewares.

Got the inspiration for the homewares while traveling around the world to promote her music work, Kylie among others has created bed linen, pillows and art deco style prints.

February 01, 2008 08:05:10 GMT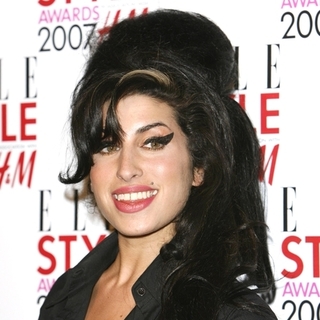 experienced a down low in the process of kicking her drug addiction as she was admitted to a hospital on Wednesday, January 30 for what was said as "dangerous levels" of dehydration.

The British troubled singer was rushed to private London Clinic, which is located around the corner from Capio Nightingale hospital, where she is undergoing rehab, on Wednesday evening under a false name.

February 01, 2008 06:16:58 GMT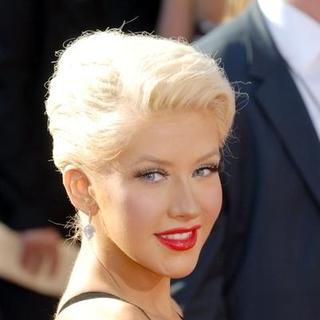 There won't be 's son on newsstands, literally. The pop singer has reportedly pulled out of a deal with OK! Magazine for the first pictures of her newborn son Max Liron Bratman because the publication could not guarantee a full-cover photo of the mother-and-son.

Speaking on that matter, a source told MSNBC, "Christina has an inflated sense of her own value and seems to expect an extortionate amount of money for these baby pictures."

February 01, 2008 05:10:59 GMT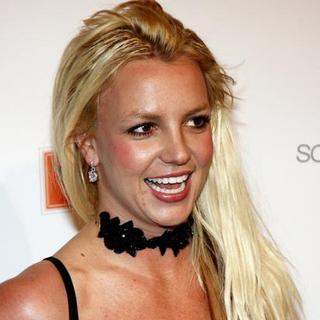 While is undergoing mental treatment at the UCLA Medical Center, her pal and latest entourage addition Claus Hjelmbak has dropped her from the upcoming The Scandinavian Style Mansion party which she has initially agreed to host.

The troubled pop singer has been booked to host the fashion fete thrown by Claus, who's a Danish businessman. "Britney has said 'yes,' to hosting it. I am beyond excited because the experience she gave everyone in December was amazing. She absolutely made my event," Claus previously confirmed.

February 01, 2008 04:32:01 GMT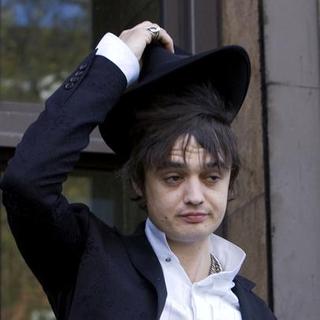 has added fuel to the persistent speculation that he indeed is gay after gossip site made public photos of him kissed another man.

The photos, put on the gossip site, show the troubled rocker on a bed with another musician simply identified as Wolf. In one of the pics, the twosome were photographed sharing a passionate kiss, while the other photo showed Wolf kissed the frontman on the neck.

February 01, 2008 04:24:40 GMT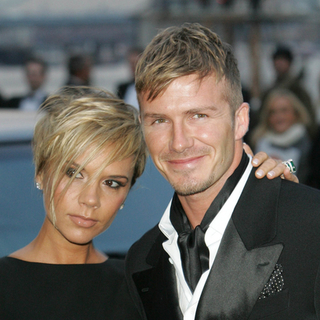 Is mad about tattoo, adds one more into his existing collection of body arts which is the image of his naked wife .

The soccer stud showed off his new tattoo on his left arm, featured his singer wife Victoria lying on her back surrounded by stars and baring her breasts with her knees raised up seductively, during his visit to Brazil to launch his third soccer academy.

February 01, 2008 04:00:48 GMT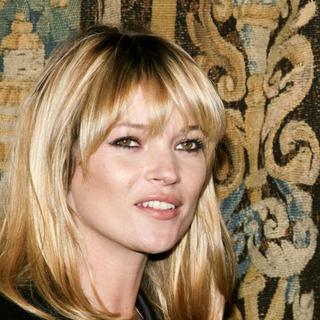 Dating will soon become an old story for as she reportedly is planning to marry her rocker boyfriend Jamie Hince.

The English supermodel was reported to be seen picking up wedding brochures at London's Claridge's hotel thus prompted rumors she's planning to hold her nuptial there followed by a lavish reception in one of the hotel's many decadent ballrooms.

February 01, 2008 03:08:20 GMT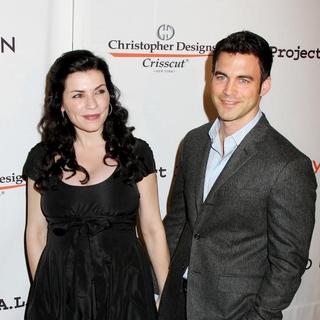 has now become a mother for the first time. The actress, known for her role as Nurse Carol Hathaway on the NBC medical drama "ER," has given birth to a baby boy, her first child with husband Keith Lieberthal.

No details being made public by the actress concerning the birth of her newborn baby, but her mother Francesca did spill the bean about the infant. On her outgoing voicemail message, amid background violin music, Francesca announced, "A beautiful baby boy has been born to us. All is well. His name is Kieran Lindsay Lieberthal. Is that poetry? Do a little dance. Love this day! All is well. God bless! Can't wait to hear from you."

February 01, 2008 02:42:08 GMT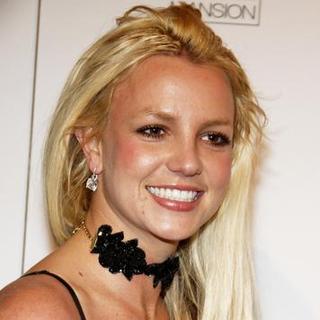 made her second trip to the UCLA Medical Center early Thursday morning, January 31, being taken from her Beverly Hills home by ambulance and escorted by more than a dozen police officers as two helicopters followed overhead.

While reports are swirling that the troubled pop singer was transported to UCLA for mental treatment and evaluation during a 72-hour emergency hold, known as a 5150, a representative for the Spears family declined to comment on the hospitalization, so did the police who simply confirmed that officers were at the Spears house but declined to comment on what went down.

February 01, 2008 02:00:02 GMT

Is an actress and producer, while also is having her own fashion line, is lending her hand to the so-called "art-project." The actress, who's best known for her role as Carrie Bradshaw on the HBO television series "Sex and the City", is about to produce a new TV competition series, which is focused on the art world.

Bringing that idea into life, Sarah is having her production company, Pretty Matches, teaming up with with "Project Runway" creators Dan Cutforth and Jane Lipsitz of Magical Elves to develop a Project Runway-type show for the art world.