August 09, 2008 04:03:56 GMT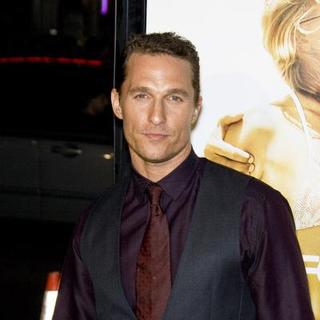 It is what it is. arguably is such an unusual guy and most of all a distinct celebrity father. Boasting the bright future of his baby boy, who's still one month old, he tells CNN's "House Call with Dr. Sanjay Gupta" in interview that he has kept the infant's placenta and plans to plant it in an orchard, hoping that it will help fertilize the land.

"It's going to be in the orchards, and it's going to bear some wonderful fruit," the actor said, per an interview transcript. "When I was in Australia, they had a placenta tree that was on the river...and all the placentas of all that tribe, all that clan, whatever aboriginal tribe that was, all the placentas went under that one tree and it was this huge behemoth of just health and strength," he added when referring to the ritual he's adopted.

August 09, 2008 03:09:00 GMT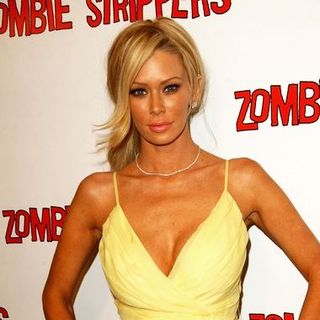 Becoming the subject of media attention with her being reported pregnant, it seems like won't stop keeping the public talking about her. The retired adult movie star has ended her career in the porn industry, yet won't be slowing down anytime soon, lending her curvy body for People for the Ethical Treatment of Animals (PETA)'s latest ad.

Becoming the organization's current it girl, she takes her clothes off for ABC's latest ad which is aimed at encouraging people to spay and neuter their cats and dogs. In the ad she's photographed in a bed tactfully covered with a bedsheet. The picture was shot a few months ago in New York City with her dog Chester by her side.

August 09, 2008 02:19:25 GMT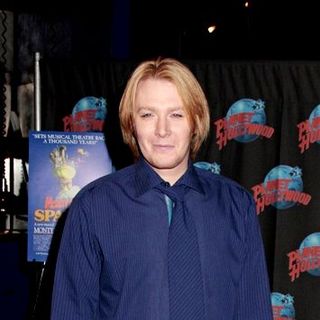 From a former "American Idol" runner-up to a father, that's . The 29-year-old singer becomes a father for the first time as his first child was born Friday, August 8.

Sharing the good news with fans, Aiken wrote a post on his site announcing the birth of a baby boy, who's named Parker Foster Aiken. He, as stated on the post, "was born at a hospital in North Carolina" at 8:08 A.M. Friday. He weighed in at 6 lbs 2 oz and measured 19 inches.

August 08, 2008 09:36:35 GMT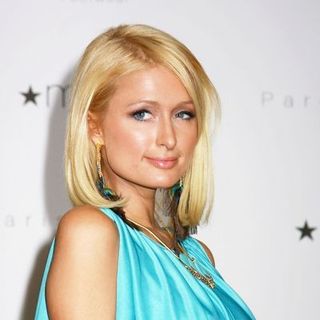 Having a very full plate on her agenda nowadays, apparently can never have enough of more task that she's adding a new project into her pipeline. Hard at work promoting her latest movie, "", she has recently revealed that she's teaming up with comic legend Stan Lee to develop a cartoon superhero character for her for a new undisclosed TV series.

Making an appearance at Stingaree, the Downtown nightclub to promote the flick, the celebrity socialite told San Diego City Beat she's been working on an animated likeness of her with Marvel Comics chairman Lee, who created famed characters such as Spider-Man and the X-Men. Her cartoon character reportedly is set to hit TV screens in the near future.

August 08, 2008 08:27:15 GMT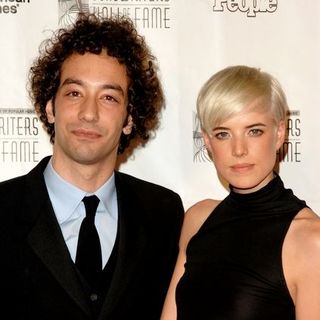 Having been together for merely two months, it is fast that they are reported to have engaged. Albert Hammond, Jr. of the garage rock band is engaged to his model girlfriend , reports said.

A source close to the couple tells US Weekly the musician and catwalk beauty "just got engaged!" Still according to the same source, their engagement took place "within the past few days."

August 08, 2008 06:35:40 GMT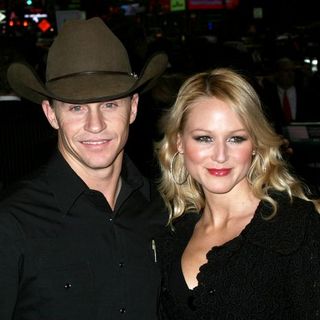 New report has just surfaced by the hour that has married her longtime boyfriend Ty Murray. The lovebirds, according to People as being informed by her representative, "eloped to the Bahamas and exchanged vows in a private ceremony" on Thursday night, August 7.

Detailing on the wedding ceremony, the representative revealed to the magazine that the singer "wore a traditional wedding gown, while Ty wore his favorite blue jeans, white shirt and cowboy hat." The representative added, "The couple is very happy and look forward to enjoying their honeymoon."

August 08, 2008 05:08:43 GMT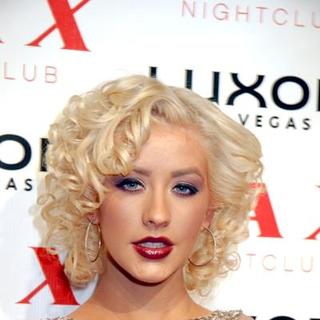 Trying her hardest to maintain the sexual image she has been building, is the latest to join the club of Hollywood female celebs whose naked pics surface online. A vintage revealing picture of the singer and mother of one is doing rounds on Internet.

The pic is believed to be shot a few years back by photographer and director David LaChapelle when she was still working with him and indeed features some other people who've also worked with him. Allegedly, the shot will be used as the cover page for an upcoming issue of Interview magazine.

August 08, 2008 04:33:53 GMT
She's all her own now, literally. is back on the single market as she has split from boyfriend, club owner Charles Ferri, the New York Post reports. The lovebirds who've been dating for two years blame distance for their split.

A source close to both Graham and Ferri said, "They found no time for their relationship." Blaming the long distance for their break up arguably is understandable as the actress is busy working on her acting career in Chicago whereas Ferri, who's the owner of the New York club Star Room, has been working hard prepping to launch Star Vodka in New York.

August 08, 2008 03:49:46 GMT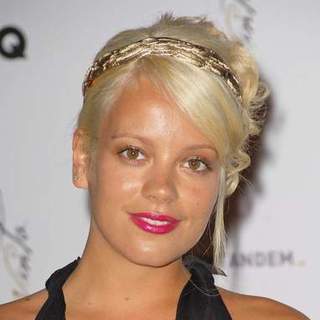 Adding to the many celebrities that have experienced wardrobe malfunction, is the latest. The British singer and TV presenter had the embarrassing moment of herself when her low-neck top slipped over and accidentally exposed her breasts during an outing in London on Thursday, August 7.

Lily was making her way out of her BMW, reportedly to meet ex-boyfriend Ed Simons of , when her white sheer top unexpectedly exposed one of her breasts, much to her surprise. Her other boob popped out in separate occasion on the same day that was when she had just returned home.

August 08, 2008 02:45:10 GMT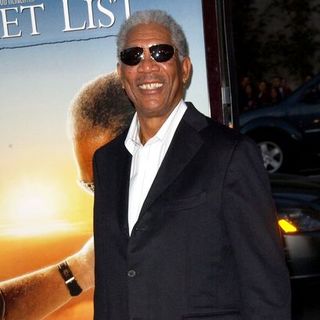 is a hospital patient no more. He's been discharged from Memphis' Regional Medical Center Thursday, August 7, just four days after he was sent there following a in Mississippi over the weekend.

Speaking on his hospital release to E! News, the actor said "I left the hospital today just after 12 noon, Memphis time. I'm doing very well. I feel really good." He continued saying, "I just really, I thank the staff at Elvis Presley [Hospital] and many, many thanks to my many well-wishers. It's great to know people care about you."

August 08, 2008 02:17:13 GMT

That once dated , it's an old story. However, it was not until recently that the teen sensation finally confirmed her long-rumored romance with the teen rocker of boyband . She confessed their romance in an interview in the forthcoming September issue of Seventeen magazine.

Opening up like never before about her and Nick's two-year relationship, which has long been the subject of media speculation, the "Hannah Montana" star confessed "Nick and I loved each other." She went on revealing, "We still do, but we were in love with each other. For two years he was basically my 24/7. But it was really hard to keep it from people. We were arguing a lot, and it really wasn't fun."

August 07, 2008 09:09:41 GMT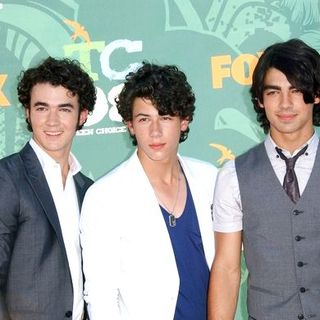 Becoming pop stars and everyone's idols, sure know how to make use their fame for good cause. The siblings are teaming up with Bayer to fight diabetes, which has been diagnosed with recently.

Attempting to raise awareness on the disease, Nick in companion of brothers and have all spent their time Wednesday, August 6 making an appearance before the crowd at New York City's W Hotel to help spread their words on the issue. The threesome are teaming up with the Bayer Diabetes Care organization to raise awareness among young people everywhere about proper diabetes care.

August 07, 2008 07:57:15 GMT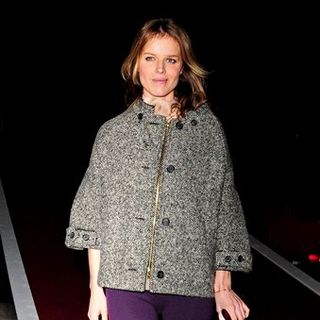 Mothering one son and has since then withdrawn herself from the spotlight, is back, exposing her curvy body for a racy cover shoot for Italian GQ. Posing topless for the cover of the publication's August 2008 issue and some shots inside, the iconic Wonderbra beauty proves she still has what it takes.

GQ cover sees Eva posing in a field sans her bra, wearing only a pair of lace knickers with a strand of wheat seductively placed between her lips. Also baring her breasts for some shots inside the magazine, she is pictured in a number of seductive poses on the beach.

August 07, 2008 06:55:36 GMT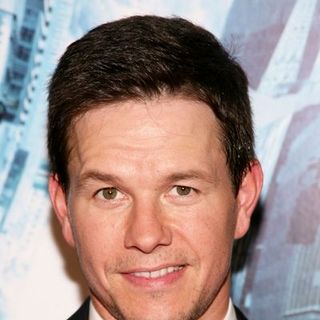 Having some movie projects in the pipeline while at the same time also waiting in anticipation for the birth of his third child, won't waste time doing nothing. He's adding more task into his agenda, making a cameo appearance in the HBO's comedy series "Entourage."

Often starring in action movies and serving as the series' executive producer, the hunk will have his comedy skills being tested as he's been tapped to shoot a scene with the project's greatest treasure who plays as rambunctious Hollywood agent Ari Gold. "I did one other cameo in the ('Entourage') pilot but I didn't get to do a scene with Jeremy Piven," Wahlberg said about him making a cameo appearance on the series' fifth season. "This time it's me and Piven going at it, so it was fun."

August 07, 2008 05:01:48 GMT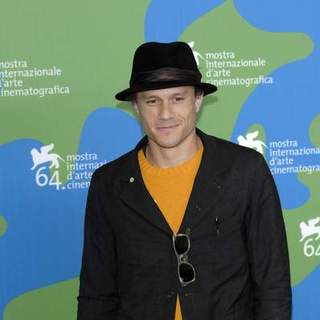 The case is closed. A law enforcement official said Wednesday, August 6 that the U.S. Attorney's Office has closed the investigation into 's accidental death by drug overdose early this year. Not only federal prosecutors have decided not to pursue a criminal case into how the late actor obtained the painkillers that contributed to his death, but also they file no charges in the case.

Ledger was found dead in his Soho apartment on Jan. 22. He was 28 years old. Following an autopsy, authorities determined the actor died of an accidental overdose of prescription drugs for pain, anxiety and sleep. They have since then tracked down on who contributed the substances to him. Heath's former fiancee and ex-girlfriend are among the people who have been involved in the investigation.