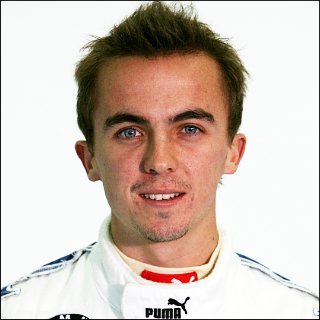 Profile
---
Famous as :
Actor

Birth Name :
Francisco James Muniz IV

Birth Date :
December 05, 1985

Birth Place :
Ridgewood, New Jersey, USA

Claim to fame :
As Malcolm in "Malcolm in the Middle" (2000)


Biography
---
by AceShowbiz.com
---
was taken from Willie Morris' book which told his own childhood memoir about how he was a shy boy but suddenly became very well known because of his dog Skip. Frankie who portrayed the little Morris, won a Young Artist Award for Best Ensemble in a Feature Film in 2001.

At that point, he thought he could do more than that, so he signed for a comedy series "Malcolm In the Middle" (2000). Attractive and fresh, the series immediately absorbed 23 million viewers at the pilot and enlarged to 26 million in the second episode, noting that it wasn't an easy job for Frankie who had to be the narrator as well as the center of a dysfunctional family. By the second year, Frankie had performed well and awed movie lovers when he was positioned in line to actors double or even triple his age in the nominee list of Best Performance by an Actor in a TV-Series - Comedy/Musical in both the 2001 and 2002 Golden Globes. With the huge series running more than five years, his schedule was pretty uptight, thus he engaged himself in several projects which didn't require much energy that was by filling in voices. His first voice acting was in "102 Dalmatians: Puppies to the Rescue" (2000) and then carried on to "The Simpsons" (1989), "Dr. Dollitle 2" (2001) and "Moville Mysteries" (2002).

Still retaining his boyish look at the age of 17, Frankie starred in "Big Fat Liar" and "Deuces Wild" in 2002. Nevertheless, he looked much more mature within a year as seen through his appearance in "Agent Cody Banks" in 2003 where he became Cody Banks, some kind of young James Bond but in a less serious manner who still had to finish his homework. The movie served as an ease entertainment and good resume for Frankie. Following the previous success, the adventure of Cody Banks was prolonged in "Agent Cody Banks 2: Destination London" (2004) and once again earned appraisal especially from youngsters who adored him. He would also do a video "Choose Your Own Adventure: The Abominable Snowman" (2005) where William H. Macy and Felicity Huffman were also involved in. And in the apt age of 20, Frankie had definitely grown to be a young man and he himself felt that he was old enough to start a family. In July 2005 he proposed to his girlfriend Jamie Grady ...